Not too long ago, there was a time when playing brand new PC releases meant updating your device with a new graphics card. The stunning visuals of many titles were unattainable by onboard cards, meaning the player had to spend a lot of money on top of buying the game to make it look as the developers intended.
Luckily, with new solutions being introduced, Integrated Graphics are able to carry plenty of contemporary titles without the graphics card. Laptops and PCs equipped with products of Intel and AMD will allow you to fully experience the games' visuals. And thanks to our list, you will find out exactly which games are the best for playing on Integrated Graphics devices.
Best Games for Integrated Graphics
Hearthstone
| | |
| --- | --- |
| Release date: | 2014-03-11 |
| Genre: | MMO |
| Developer: | Blizzard Entertainment |
Hearthstone represents an increasingly popular genre of digital collectible card games, featuring the mechanics of tabletop CCGs transferred into the virtual world.
The game is set in the world of Azeroth and includes a variety of characters and creatures from the Warcraft series. Hearthstone offers the player innovative mechanics, such as limited time to play a card, use of mana to draw specific cards from the deck, and more.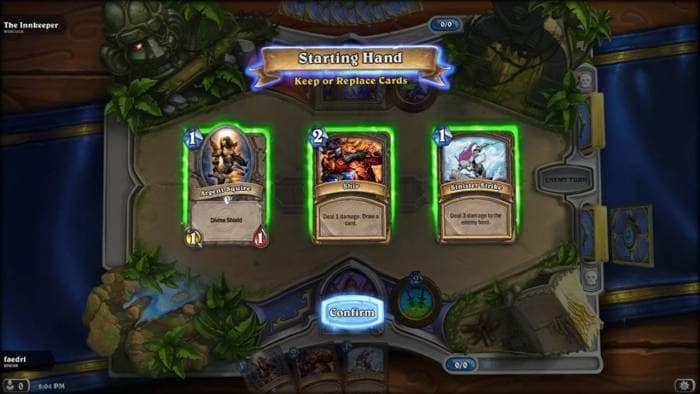 What makes Hearthstone the perfect title for players without a dedicated GPU is that it supports a variety of integrated graphics cards without losing any of its visual charm. One look at the specifications reveals that plenty of AMD and Intel chips will work just fine to give the player the best experience while playing the game.
Hearthstone was met with critical acclaim and went on to become a digital phenomenon, winning many industry awards and accruing a solid player base, thanks to its continued support from Blizzard.
Key features
Play the card game based on the characters of the Warcraft series
Master complex digital CCG gameplay mechanics
play against the computer or other player online
Counter-Strike: Global Offensive
| | |
| --- | --- |
| Release date: | 2012-08-21 |
| Genre: | Action & Shooter |
| Developer: | Valve |
There is probably no-one in any way involved with the gaming industry that did not hear about Counter-Strike. A masterclass in turning a simple mod into a multiplayer phenomenon has written itself into video games' history thanks to its excellent, simple, and yet complex gameplay mechanics.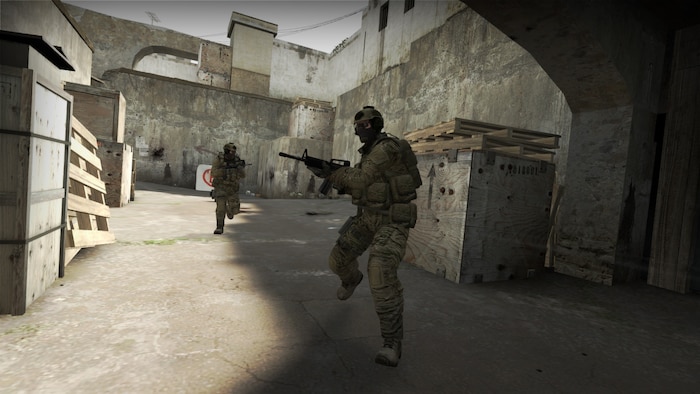 The players, divided into two teams, take on each other in various FPS multiplayer modes. Sounds easy enough, but mastering the game is another matter entirely.
Another reason for CS: GO's ongoing popularity is that it can be played on practically any computer, dedicated graphics card or not, without evident losses in framerate. This makes Valve's game an excellent choice for those who like competitive first-person shooter games but lack the funds to splurge on a card that will pull more contemporary titles.
Counter-Strike: GO was met with a universally positive reception, becoming a cult-classic title and even getting a dedicated e-sports league.
Key features
Experience the cult-classic gaming phenomenon
Choose your team and lead them to victory in a variety of modes
Win matches and move up the ranks ladder
Play the game on any PC thanks to modest system requirements
Rocket League
| | |
| --- | --- |
| Release date: | 2015-07-07 |
| Genre: | Indie |
| Developer: | Psyonix, Inc. |
Psyonix's take on a sports game was one of the sleeper hits of 2015. The game's premise is simple – the player controls one of the RC cars in a team, playing what the boys from Top Gear called "car football." Only this time, scoring the goal results in a spectacular explosion of the gigantic ball.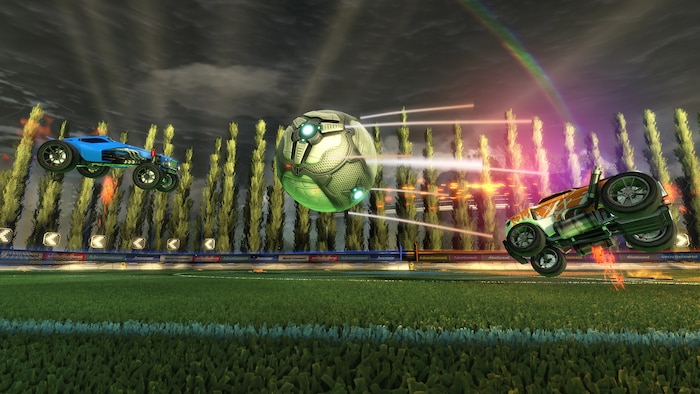 The game gained popularity thanks to its wacky, easy-to-learn-hard-to-master mechanics and spectacular visuals, wowing the player with vivid colors and particle effects surrounding the on-screen action.
One would think that due to the amount of things happening on the screen, and a multitude of colors erupting from all directions, the game would require a powerful graphics card to pull off all these fireworks. That is not the case in Rocket League. The game's requirements might seem quite steep, but players using an integrated graphics card will still be able to squeeze decent visuals, albeit at lower fps. Just remember to adjust the visual options of the game accordingly, and you're good to go!
Rocket League was met with a positive critical reception.
Key features
Race your way to the ball and score spectacular goals
Bend the laws of physics to your will and strike from any point of the field
Build your skills playing with your friends against other online players
Half-Life 2
| | |
| --- | --- |
| Release date: | 2004-11-16 |
| Genre: | Action & Shooter |
| Developer: | Valve |
The "thinking man's FPS" made quite an impression on the players when it premiered in 2004.
Half-life 2 still manages to be impressive, thanks to its story,  FPS gameplay mechanics, and physics-based puzzles. And while we're still waiting for any information about the works on the third installment of Gordon Freeman's adventure, we can go back to the past with the second game in the series, especially that it's so light on the hardware.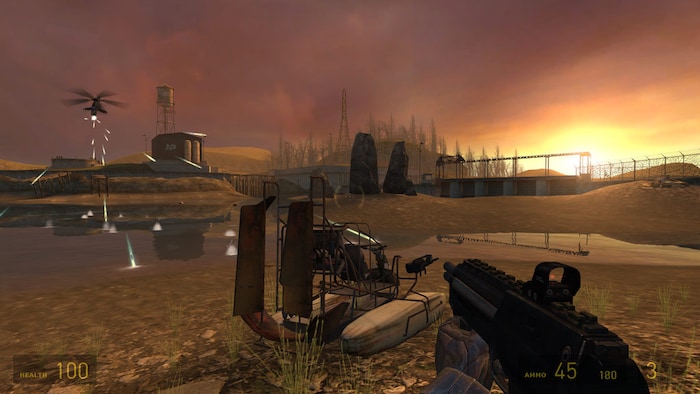 The upside of playing games from almost 16 years ago is that you can do it on virtually any computer, no matter the GPU. Playing on Intel and AMD integrated graphics chips, you will still be able to experience the visuals that wowed the players back in 2004.
Half-Life 2 was met with universally positive reviews, and its Source engine became the foundation of many other popular video games, including Counter-Strike.
Key features
Experience the game that stunned the players sixteen years ago
Enjoy excellent gameplay mechanics, including solving physics-based puzzles and shooting aliens
Source Engine makes the game look great no matter the GPU the player is using
PlayerUnknown's Battlegrounds Lite
| | |
| --- | --- |
| Release date: | 2016-07-30 |
| Genre: | FPS |
| Developer: | PUBG Studios |
PlayerUnknown's Battlegrounds has quickly won the hearts of the players who enjoy a little battle royale-style fun in their lives. Playing in an open-world environment against online opponents using different weapons, vehicles, etc., is what makes the game so popular among the players.
What makes it less popular is quite steep specifications. Strictly speaking, playing PUBG on an integrated graphics chip is possible but not recommended due to a significant drop in quality. This is where PUBG Lite comes to the rescue of those who would love to experience the core mechanics of the original game without having to worry that playing it will fry their devices.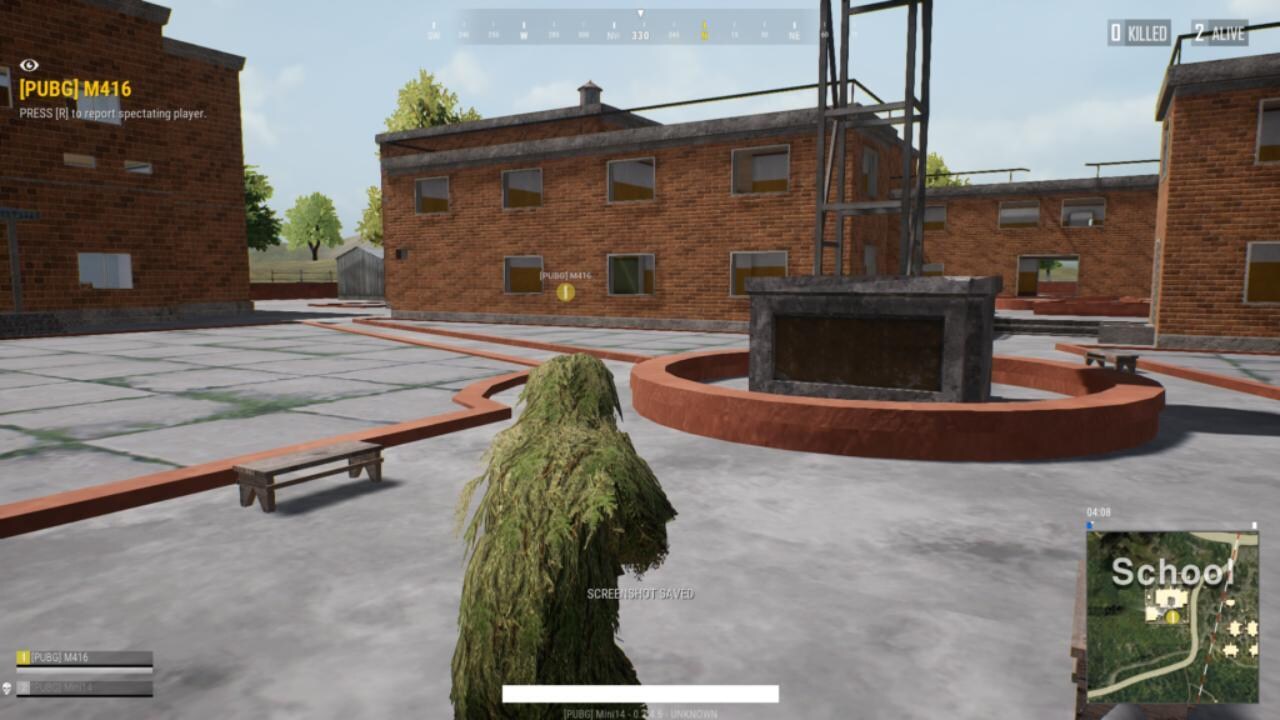 Simply put, PUBG Lite is a free-to-play version of PlayerUnknown's Battlegrounds. The core gameplay mechanics remain the same, but more advanced features and items are locked behind a paywall. It's up to the player to decide what is more profitable for them – buy a dedicated GPU, or spend money on in-game purchases.
PlayerUnknown's Battleground Lite was met with a positive reception from the critics.
Key features
Enjoy the core battle royale gameplay of PlayerUnknown's Battlegrounds
Play against online enemies in an open-world environment
Use a variety of available weapons and vehicles to your advantage
Call of Duty: Black Ops II
| | |
| --- | --- |
| Release date: | 2012-11-12 |
| Genre: | Action & Shooter |
| Developer: | Treyarch |
Black Ops II is the sequel to a widely popular subseries of the Call of Duty franchise, set during and long after the Cold War. In this particular game, the player controls several characters over the span of around 40 years.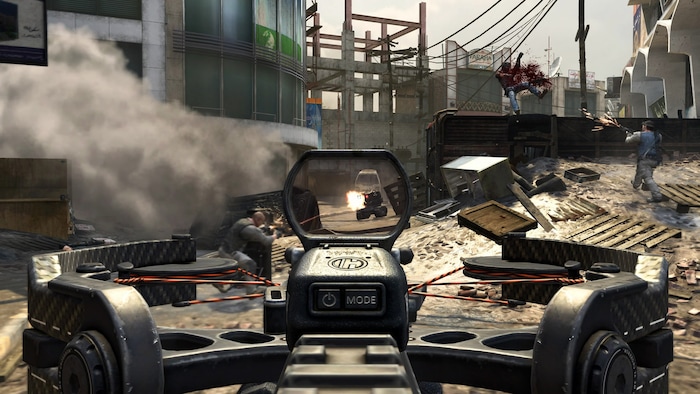 In the 1980s section of the game, Alex Mason is involved in the Nicaraguan conflict while chasing a notorious drug lord. In the near-future section, Alex's son faces the same drug lord, who had become the leader of a populistic movement aiming to overthrow the American government. The game was praised for blending both timeframes into an exciting romp, made even better thanks to the excellent multiplayer mode.
Now, how does CoD: Black Ops II fare on Intel and AMD graphics chips? Surprisingly well, actually. Of course, the player will have to make do without the full-res textures and suffer through decreased framerate, but it's not something that would make the game virtually unplayable, as it was in the case of PUBG.
The reception of Call of Duty: Black Ops II was mostly positive.
Key features
Enter a new age of global conflict
Face the ghosts of your past and defeat them to save the future
Experience gameplay occurring in two distinct timeframes
Enjoy classic Call of Duty attractions such as intense multiplayer and Zombie mode
The Elder Scrolls V: Skyrim
| | |
| --- | --- |
| Release date: | 2016-10-27 |
| Genre: | Adventure |
| Developer: | Bethesda Game Studios |
No list of games would be complete without Bethesda's opus magnum. The fifth installment of The Elder Scrolls series introduced the player to a brand new, open-world region, intriguing story, and lore as well as engaging gameplay mechanics.
Playing as the Dragon-born on the hunt of a ferocious dragon, the player will get a chance to explore the Skyrim region, located in the north of Tamriel continent. The game has really a lot to offer, and anyone into epic action-RPGs should try it out.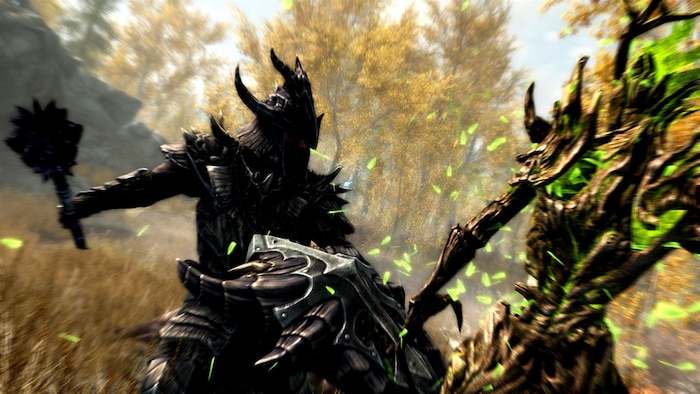 But will everyone be able to? The answer is simple – yes, but there's a catch. To run Skyrim smoothly on integrated graphics devices, the player will have to get used to lower texture resolution. They should also be prepared to install one of a few mods to make the game more digestible to laptops with Intel or AMD chips. These mods will optimize the graphics to match the players' device performance.
Skyrim was met with universal critical acclaim and is, to this day, one of the most popular games in history. Its longevity is constantly supported by the modder community, creating various gameplay tweaks and/or visual overhauls.
Key features
Explore the land of Skyrim and learn its secrets
Fac your destiny against various foes inhabiting the land
Build your character from the ground up, making them the most ferocious warrior in northern Tamriel
Cuphead
| | |
| --- | --- |
| Release date: | 2017-09-29 |
| Genre: | Indie |
| Developer: | StudioMDHR Entertainment Inc. |
Cuphead is an interesting release. With its cute, 1930s cartoon-style graphics, Studio MDHR's game could be nothing more than one of those ephemeral games that people are all about for a while because of its gimmick but quickly forget when a new shiny toy steals their attention.
Cuphead, however, managed to stay a little while longer in the hearts and minds of the players due to its murderous difficulty. Many an ambitious gamer spent hours figuring out patterns in order to defeat the overpowered enemies.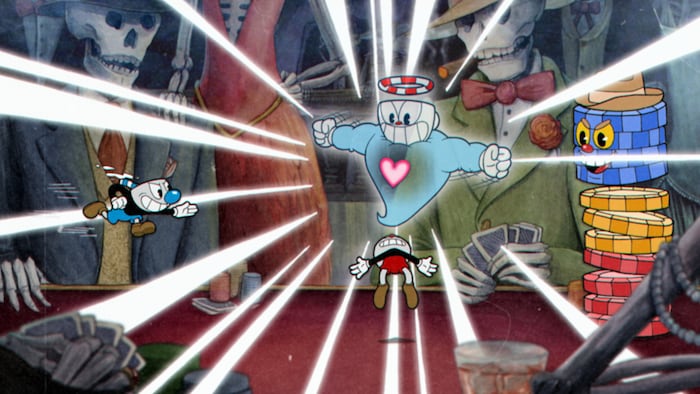 Thanks to its reasonable system requirements, Cuphead should be an easy task even for integrated graphics cards. While players noted that on Intel HD and AMD chips, the game tends to be a bit laggy, various workarounds have been proposed to overcome this obstacle. Thanks to them, the users of laptops will be able to experience the terror of Cuphead's cartoony gameplay hell.
Cuphead received a positive reception, with the critics praising the game's stylistic choices and demanding gameplay difficulty.
Key features
Enter a bizarre world of Cuphead and face its many challenges
Face increasingly difficult enemies in levels inspired by 1930 cartoons
Play solo or team up with a friend to take on the game together
Sid Meier's Civilization V
| | |
| --- | --- |
| Release date: | 2010-09-23 |
| Genre: | Economy |
| Developer: | Aspyr (Mac, Linux) |
The fifth installment of the popular 4X series gives the player yet another chance to become the leader of a budding civilization and lead them towards a glorious future. The game sees the return of the mechanics from previous titles in the series, with a dash of new solutions, such as the introduction of city-states, new victory conditions, and more. The game offers the player 18 core civilizations, with more available as DLCs.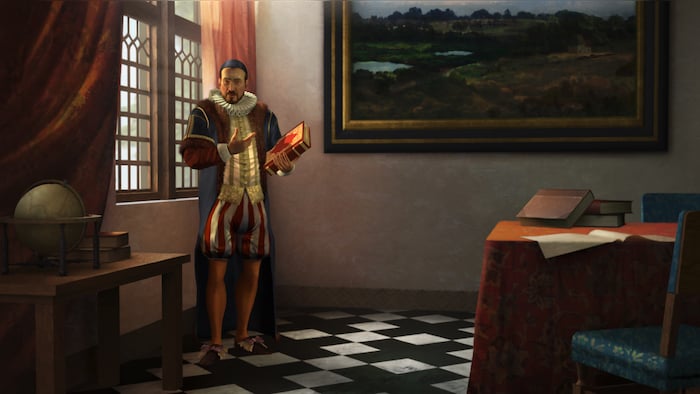 Due to the game's turn-based strategy nature, the player's screen is filled to the brim with various moving parts, information boxes, etc. Can a simple integrated graphics card handle all this? Yes, it can. Civ V is excellently balanced, meaning that been without a dedicated graphics card, the player won't notice any significant lags. Some tweaking in the options might be required if the player wants the game to run more smoothly, but other than that, the title should work fine with most laptops.
The critical reception of Civilization V was mostly positive.
Key features
Choose your civilization and lead it towards the brightest future possible
Lead with compassion or resort to tyranny to gain your subjects' compliance
Expand influence across the land, building magnificent cities and winning battles against your enemies
Overwatch
| | |
| --- | --- |
| Release date: | 2016-05-24 |
| Genre: | FPS |
| Developer: | Blizzard |
Overwatch changed a lot on the market of multiplayer first-person shooters. It introduced a brand new quality to the genre, one where gameplay mechanics went hand in hand with deep lore, supported by a robust media franchise. The game itself features several characters the player can control. Each character represents a different gameplay style, which the player can use to their advantage in various game modes.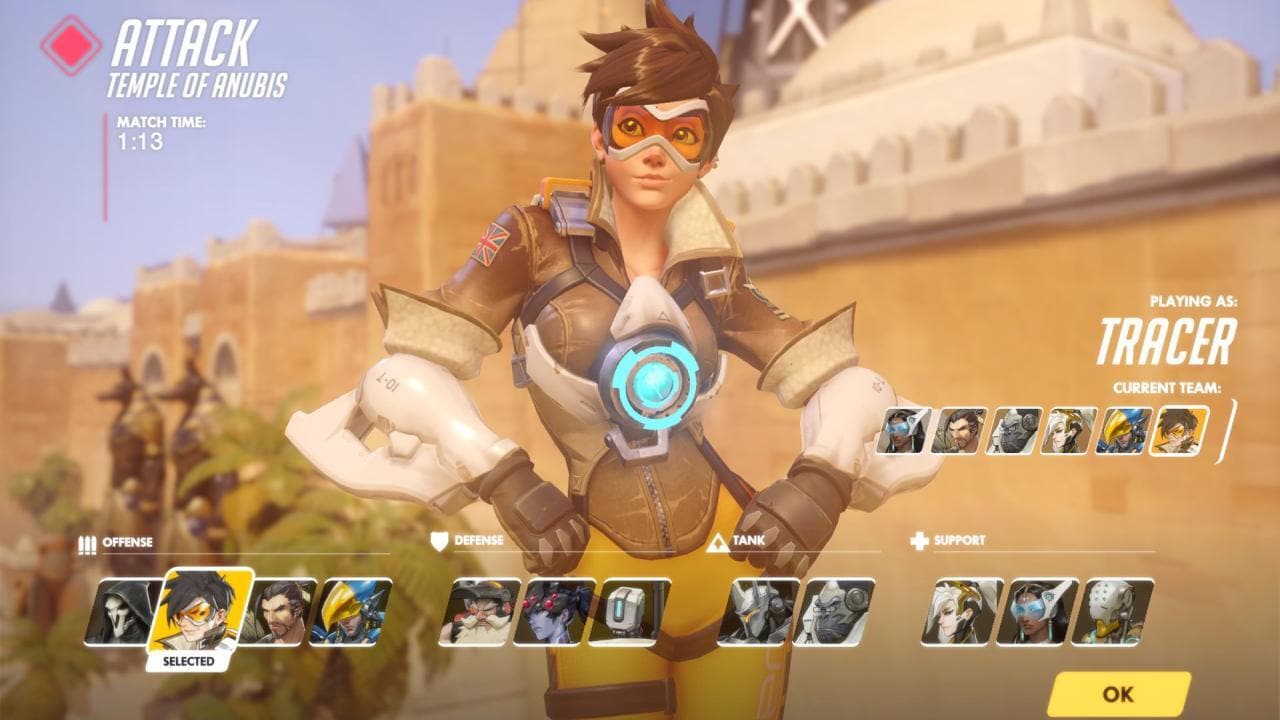 Overwatch is known for its fantastic graphics, which could be a tall order for many integrated graphic cards. So what can the players who want to try the title out but don't have a dedicated GPU do in this situation? The solution is the same as with previous newer games on our list. Toying around in the options, decreasing the texture resolution, and other settings will help the player experience the game, even if not to its fullest potential. Thankfully, the engaging gameplay of Overwatch more than makes up for it.
Overwatch was received positively by the critics and players alike.
Key features
Enter the arena as one of several colorful characters
Play in various types of online matches
Dig into the deep lore of the Overwatch franchise
More for less
It is a common misconception in the gaming world that quality graphics have to cost the player an arm and a leg. True, more and more games require batter graphics cards, and sometimes updates are necessary. If you want your brand new AAA title to look as sharp as possible, you will have to cough up some dough. But this isn't always the case.
Manufacturers try to match the stride of developing graphic engines and equip their products with better and better Integrated Graphics. The games on our list are only some of the titles you can play without having to worry about spending more money than you should. And even if you'll encounter a small drop in framerate here and there, the fun from playing these games will more than compensate for it. After all, gaming is not only about the visuals, right?