People like to contemplate possible scenarios. Players don't have to, as they can try them out in simulation video games! One of such plots is – would I be able to survive alone on a foreign planet?
The Martian from 2015 perfectly provokes the imagination, asking the audience hundreds of survival questions. And while the ordinary guy has a rather slim chance of proving himself on Mars, he can do it in a video game. Titles like Empyrion or Astroneer introduce players to similar worlds, generating intense emotions.
Fans have fierce discussions on Reddit about Astroneer's superiority over other games or comparisons like Empyrion vs Osiris. To make choosing a good survival and building simulation simpler, we have assembled a list of the best video games like Astroneer and Empyrion. Enjoy!
Planet Nomads
| | |
| --- | --- |
| Release: | 2017-05-25 |
| Genre: | Adventure |
| Developer: | Craneballs |
It is a survival sandbox single-player game, released in 2019 thanks to a successful Kickstarter fundraiser. Play as a hero lost on a completely foreign planet and build to survive!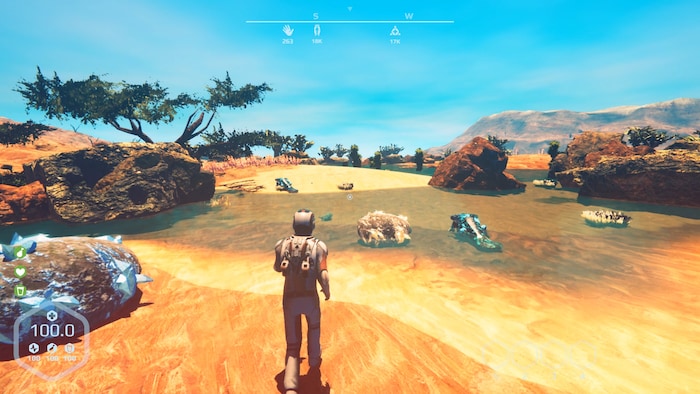 The alien planet on which you found yourself is entirely new resources, creatures, and environment. Use them and do your best to survive! Explore, discover and become a pioneer. The highlight in Planet Nomads is building, which looks a bit like in Minecraft. Voxel terrain makes it easier to construct various buildings, vehicles, and tools. It is a video game for enthusiasts of unlimited creativity!
Key features
Crash on an alien planet and discover all its secrets
Mine resources and build impressive buildings and vehicles
Monitor your health and avoid getting hurt
Keep your eyes open and don't get eaten by alien creatures
Stationeers
| | |
| --- | --- |
| Release: | 2017-12-12 |
| Genre: | Indie |
| Developer: | RocketWerkz |
Become the manager of a space station and supervise its work. It is a recommendation for players who like challenges and extremely complex missions that require survival skills.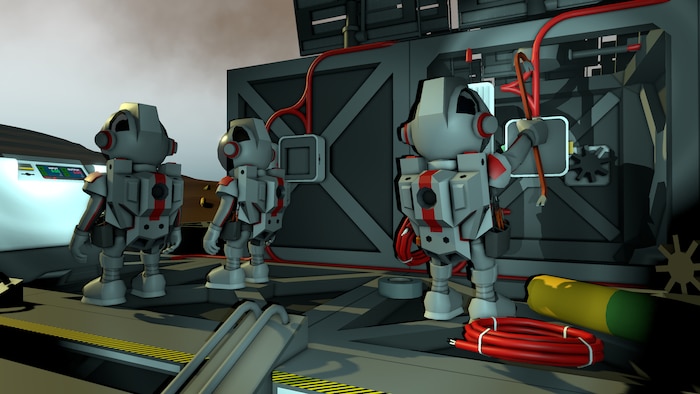 Take care of water, oxygen supply, food sources, and the correct operation of the station. Explore faraway planets, collect resources and use them to develop the systems responsible for the well-being of the entire crew. And then create an efficient production chain to build lots of tools and valuable stuff. It is a game you can play alone or in the company of friends!
Key features
Become a space station manager
Take care of every aspect of its proper functioning
Explore alien planets and collect valuable resources
Play solo or in multiplayer
Satisfactory
| | |
| --- | --- |
| Release: | 2020-06-08 |
| Genre: | Building |
| Developer: | Coffee Stain Studios |
If you liked Factorio, you will love Satisfactory from the developers of the famous Goat Simulator! Go to an alien planet and use 30 square kilometers of land to establish the factory of your dreams.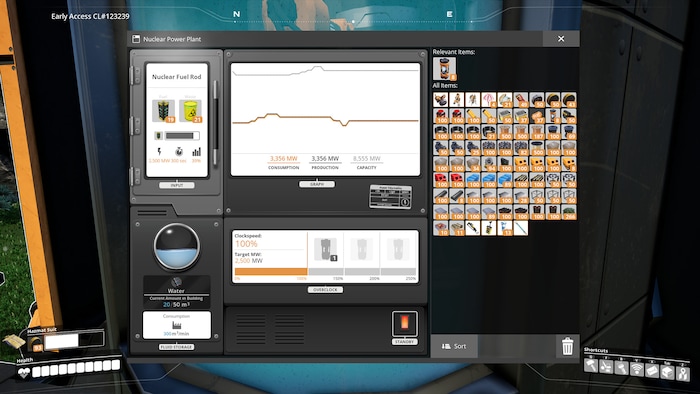 Explore an open world of alien nature and discover valuable resources. Enjoy the beautiful nature, fight hostile creatures and tame the peaceful ones. And most of all – build! Design impressive buildings, develop production lines and construct vehicles to travel faster. This game provides a creation satisfaction like no other!
Key features
Play a factory building simulator
Discover fauna, flora, and valuable resources
Create buildings, production networks, and vehicles
Play solo or in multiplayer with up to four players
Space Engineers
| | |
| --- | --- |
| Release: | 2013-10-23 |
| Genre: | Indie |
| Developer: | Keen Software House |
It is a video game for curious players. Here you will discover everything that fans of realistic simulators in space love the most!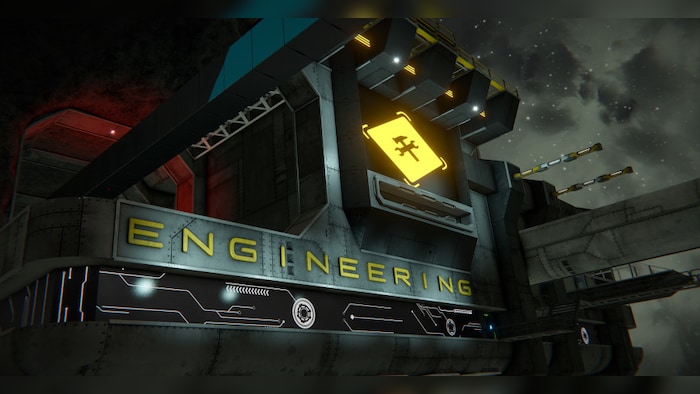 Use the future technologies to construct impressive space stations, ships, and rovers. Choose a creative or survival mode, mine ore, and build powerful space exploration machines. In this game, you can destroy or transform any element of the environment! Have fun alone or in the company of friends and create something together or destroy everything!
Key features
Play a realistic space vehicle building simulator
Explore space and collect resources
Design each element of the vehicle and operate it yourself
Play solo, build in cooperation with friends or fight in massive space battles
Hydroneer
| | |
| --- | --- |
| Release: | 2020-05-08 |
| Genre: | Strategy & Space |
| Developer: | Foulball Hangover |
It is a recommendation with action set on Earth. In this recreational indie game, you will truly relax as you build a base and a complex system of water-powered machines.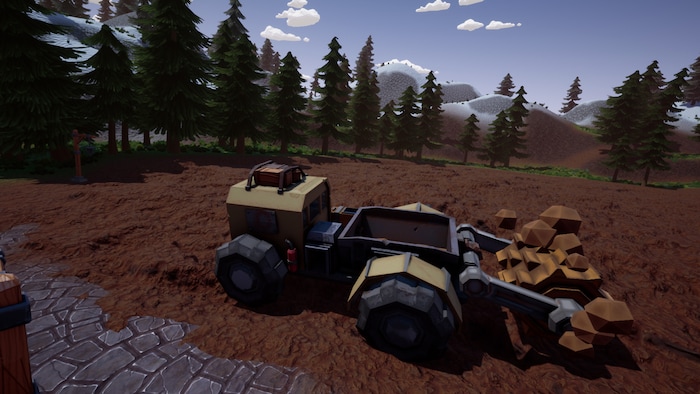 Start with nothing and design something cool! There are no dangers and combat in this game – your only challenge is to build an effective machine system. Explore, gather resources, and craft tools. Construct a base and invent tools to trade in the store. This game collects very positive ratings on Steam!
Key features
Play a relaxing building game
Explore and collect resources
Build a base and design water-powered machines
Make trips to the store and trade
Elite Dangerous
| | |
| --- | --- |
| Release: | 2015-04-02 |
| Genre: | Adventure |
| Developer: | Frontier Developments |
What's better than an MMO simulator in space? Here's something for enthusiasts of truly impressive gameplay – Milky Way on an authentic scale!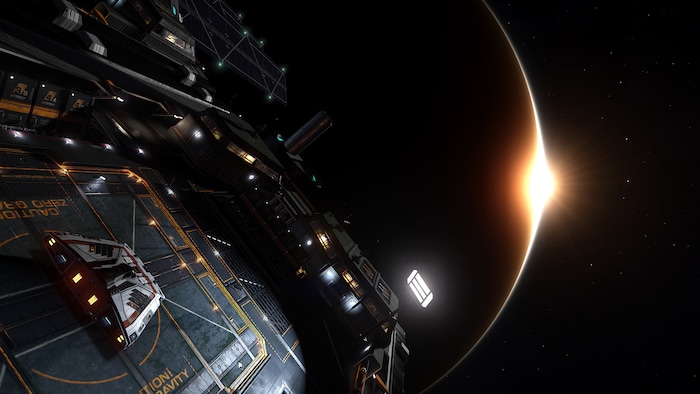 Discover gameplay where players can manage everything. Explore billions of star systems, upgrade your ship and develop your career in any direction. Take part in wars on a gigantic scale or engage in trade and have a significant influence on the economy of the entire universe. Or board your ship and embark on an adventurous journey to the very edge of the galaxy!
Key features
Play in the biggest open world ever
Collect resources and parts and build powerful spaceships
Engage in politics and economics
Explore distant star systems and discover the mysteries of the space
Maia
| | |
| --- | --- |
| Release: | 2013-12-03 |
| Genre: | Indie |
| Developer: | Simon Roth |
It is a game for fans of colony management in challenging and dangerous conditions. Accept the task of creating a thriving colony on a foreign planet and do your best to ensure your people's survival.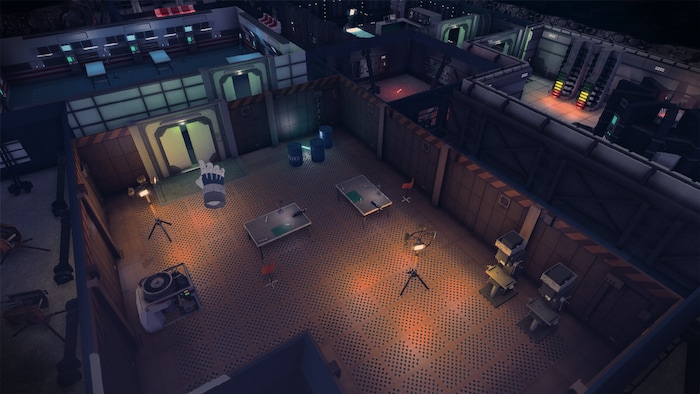 Become the caretaker of a survivor's colony on a planet where everything wants to kill you. Build a base and construct life support systems. Develop buildings, extract raw materials and invent new technologies. Take care of a food source, access to oxygen and water. Design robots to help you with your work and monitor the health of your people, and you might survive. It is a real challenge for players with a knack for multitasking!
Key features
Become a colony manager on an alien planet
Build a base and give your people a place to live
Discover new technologies and build life support systems
Defend yourself against aggressive creatures
Games similar to Empyrion or Astroneer are a real challenge for creativity. You don't have to be a fan of strategies or realistic simulations to feel in them at home. The multitude of activities allows fans of relaxing gameplay to create new stuff. And those hungry for conflict and action will always find themselves some exciting missions. So whoever you are and whatever you like to play – if you are looking for something that develops your management skills, try games like Astroneer.