The space hides many dark secrets. But there is something that tempts many adventurers who dare to challenge death itself. These are the endless depths of the waters, hiding secrets that no one has reached yet.
The exploration of new galaxies or the ocean depths carries enormous risks. When survival is at stake, humans need to unleash their most primal instincts to have a chance. If you've played the Barotrauma game, you know this title tells a similar story. Are you looking for an identical video game set in an atmosphere of dread, the struggle for survival, and exploration? You're in the right place! Here is a list of the best games similar to Barotrauma on Steam.
Games similar to Barotrauma
Uboat Commander
| | |
| --- | --- |
| Release: | Q3 2022 |
| Genre: | Naval Combat & Simulation |
| Developer: | DeGenerals S. A. |
Would you like to take control of WWII submarine fleets? It is your chance! Try all your best strategies in this upcoming strategy video game from DeGenerals.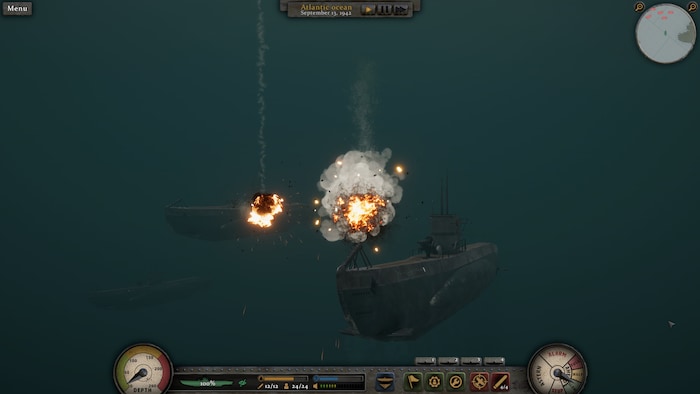 Send messages encrypted with Enigma, predict your opponent's actions and place your units at the best strategic points. It is a game where the success of the missions completed by the entire u-bot fleet will lay in your hands. Will you rise victorious?
Key features
Play as a submarine commander in WWII times
Deploy your units and plan your attacks
Control the chosen u-bot and perform the attacks yourself
Become a born commander and strategic war genius
PULSAR: Lost Colony
| | |
| --- | --- |
| Release: | 2015-09-15 |
| Genre: | Adventure |
| Developer: | Leafy Games |
Entering a spaceship crew in real life can be a challenge, but in a simulation, anything is possible! Join a journey through the galaxy and become a valuable member of a crew exploring the unknown.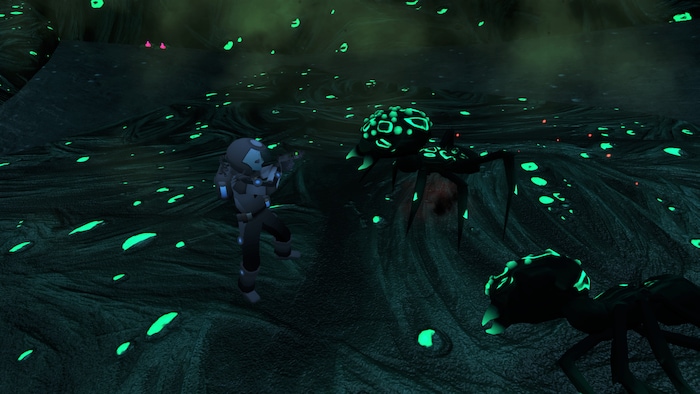 Become a pilot, captain, or scientist and work with the team to roam the procedurally generated world. Complete simple tasks or challenging quests! Fight, explore, perform your duties and discover many secrets of the galaxy. Solo or in multiplayer!
Key features
Play the spaceship life simulator
Become one of the most valuable crew members
Fulfill your duties and complete missions
Play in single-player or multiplayer mode
Subnautica
| | |
| --- | --- |
| Release: | 2018-01-23 |
| Genre: | Adventure |
| Developer: | Unknown Worlds Entertainment |
Embark on your lonely adventure on an entirely alien water planet. When your capsule crashes into an unknown land, your survival is in your hands!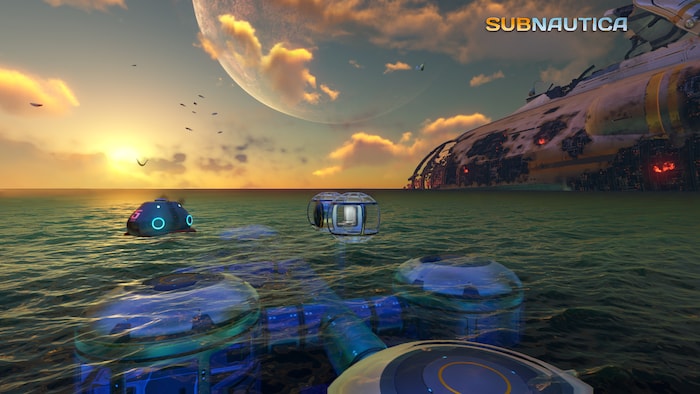 Subnautica is an insanely realistic scenario where you will fight for survival on an alien water planet. Travel, invent simple tools, and monitor your life stats. Explore the vast water depths and avoid the bloodthirsty sea monsters. And if you are brave enough, discover the greatest secret of the planet and understand why you are here.
Key features
Play the legendary underwater survival game
Explore the surface of an alien planet and create a safe base
Set off to the depths of the sea and discover secrets
Enjoy a realistic audiovisual setting
We Need To Go Deeper
| | |
| --- | --- |
| Release: | 2017-02-08 |
| Genre: | Indie |
| Developer: | Deli Interactive LLC |
It is a 2019 indie co-op video game where you'll play as a member of a fearless submarine crew. Invite your friends and endure a crazy journey in the ocean depths!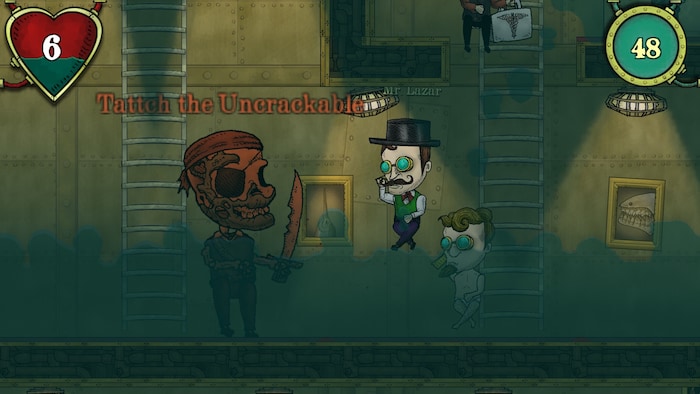 Design a character and play solo or multiplayer for up to four players. It's unpredictable gameplay where anything can happen! However, there is one goal – to go deeper. To achieve this dream, you must cooperate to navigate the ship, find fascinating underwater locations, or face countless powerful opponents. If you look for games like Barotrauma, this title will be a lighter recommendation.
Key features
Take part in a hilarious journey deep into the ocean
Work with your team to survive
Explore the depths and discover their secrets
Do whatever you can to go deeper than the others
Mr. Prepper
| | |
| --- | --- |
| Release: | 2021-03-18 |
| Genre: | survival, simulation |
| Developer: | Rejected Games |
When the Nuclear War seems to be near, it's time to put your plan into action. Fight the totalitarian government and outsmart everyone to survive!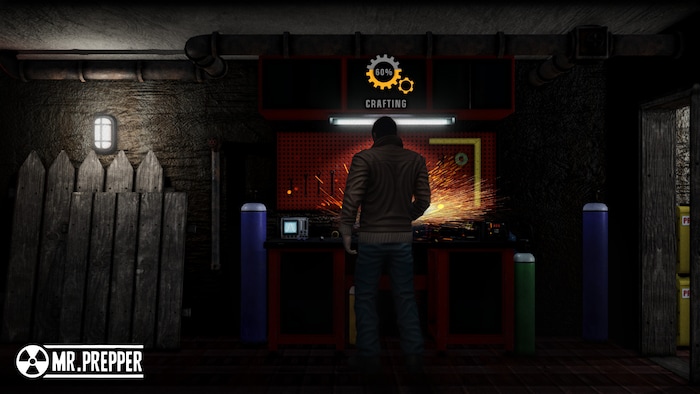 Build a massive underground bunker that will keep you safe away from the prying eyes of government agents. Maintain a facade of normality as you secretly acquire new materials and trade to take control. But keep your eyes open – everything can give you away, so you have to be extra careful to succeed.
Key features
Play as Mr. Prepper and build an underground bunker
Collect materials and trade with your neighbors
Make tools and construct machines
Make sure government agents don't discover your plan
Games similar to Barotrauma are addictive scenarios where humanity has the opportunity to confront its fears. Exploration of the unknown and cooperation in a closed space is a complex task that requires a strategic sense. Do you own this unique talent? Be sure to test yourself in one of these games!