Borderlands was one of the first shoot and loot games – a genre that combined the fast-paced action of the FPS with certain aspects of a role-playing game, such as collecting items and upgrades.
It's hardly possible to find any game that would provide the same amount of wacky gameplay, but we did our best to find them. Here's the list of 10 games that the fans of Borderlands will certainly enjoy.

Top Games like Borderlands
S.T.A.L.K.E.R. Shadow of Chernobyl
PC
| | |
| --- | --- |
| Release year | 20 March 2007  |
| Developer | GSC Game World |
| Game modes | single-player, multiplayer  |
S.T.A.L.K.E.R.: Shadow of Chernobyl is an interesting game to start our list, wouldn't you say?
You're probably wondering how the game that puts the player in the middle of radioactive Chernobyl can have anything to do with the happy-go-lucky gameplay of Borderlands. Well, the theme and aesthetics of both games are definitely quite different, but some aspects of the gameplay are very similar.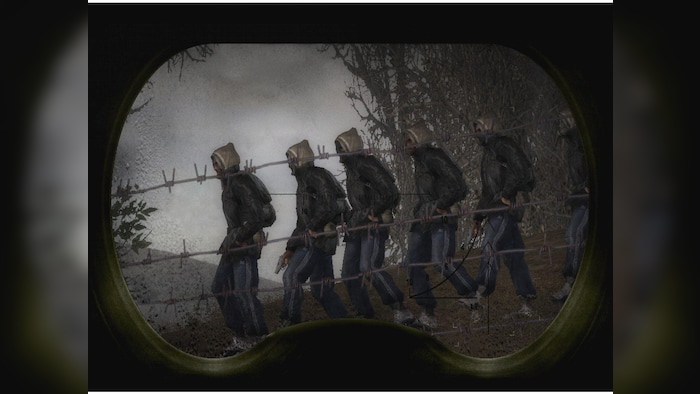 In SoC, the player controls a lone Stalker, an explorer of an irradiated area known as the Zone. The game features elements of RPG – the player can acquire items to boost some of their statistics. Stalker's RPG system is not as expansive as the one in the Borderlands series, but it does its job and matches the setting of the game.
Fallout 3 GOTY
PC
PS3
Xbox 360
| | |
| --- | --- |
| Release year | 28 October 2008 |
| Developer | Bethesda Game Studios  |
| Game modes | single-player |
Fallout 3 takes the player into another post-apocalyptic setting. In the distant future, nuclear war decimated life on the surface, forcing people to live in underground shelters, called Vaults.
The protagonist of the game is forced to leave the safety of their Vault to search for their father, who has apparently defected. Exploring the world above, the protagonist will find human settlements and various factions struggling for control over scant resources.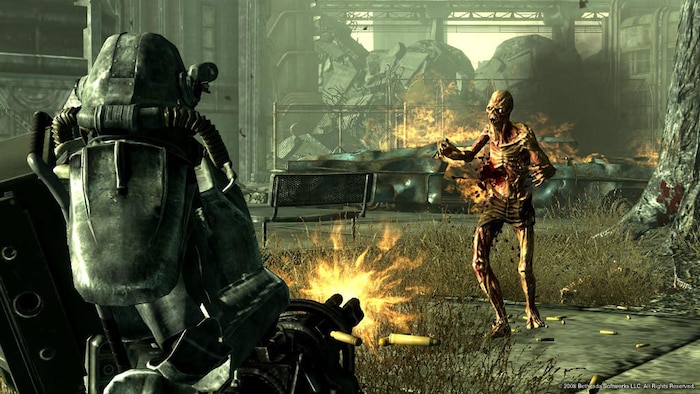 Fallout 3 doesn't provide the wacky shenanigans of Borderlands. However, it offers an intriguing gameplay system – one that uniquely blends action and RPG mechanics.
The setting of the post-apocalyptic world with factions battling each other for scraps is also very similar to Pandora, the location of the first Borderlands game.
Diablo 3 Battlechest
PC
PS4
Xbox One
Nintendo Switch
| | |
| --- | --- |
| Release year | 15 May 2012 (PC) |
| Developer | Blizzard Entertainment |
| Game modes | single-player, multiplayer |
While Diablo 3 doesn't provide much in terms of shooting, it certainly delivers on the looting side of the gameplay.
Blizzard Entertainment's series is known for its fast-paced gameplay, during which the player faces hordes of enemies. Defeated foes often drop items that the player can use to upgrade their character.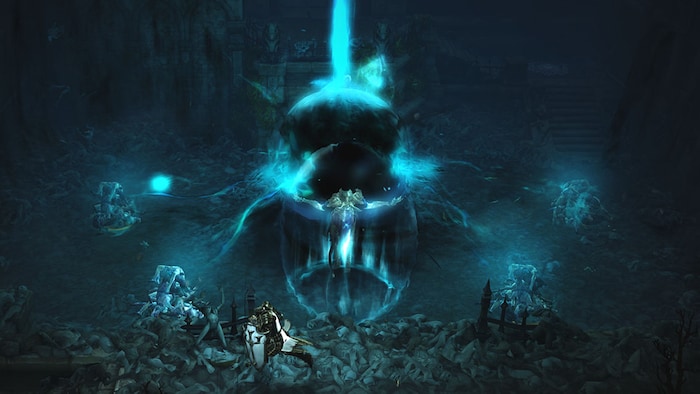 Like Borderlands, Diablo 3 offers the player a variety of character classes. Each of them has different properties, and the player can choose one that best suits their playstyle. Combined with the random generation of in-game encounters and plenty of other RPG mechanics, honed to perfection by Blizzard's development team, makes the game an interesting proposition for the fans of Gearbox's shooter.
Destiny 2: Legacy Collection
PC
PS4 / PS5
Xbox One & Series X/S
| | |
| --- | --- |
| Release year | 24 October 2017 |
| Developer | Bungie |
| Game modes | multiplayer |
Bungie's shooter is the first title on our list not to feature a single-player mode. Whether it's good or not, it's for the player to decide, but Destiny 2's features make it more than eligible for our list.
First of all, it's a quintessential loot-and-shoot game. The player can pick up various items and weapons from defeated enemies. The items can be used to upgrade the player's statistics. Weapons are divided into various categories, dependent on their rarity, just like in Borderlands.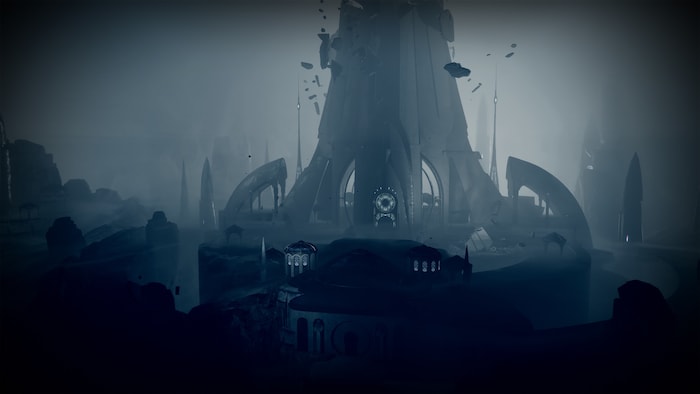 Second, it features a decent RPG system, with character classes and level progression. Third, the multiplayer. Much like in Borderlands, the players can team up in PvE matches, accept tasks given to them by NPCs, and complete them together. Or they can face off against one another in PvP mode, using all the items and skills they've acquired to best their opponents in various match types.
Warframe
PC
PS4 / PS5
Xbox One & Series X/S
Nintendo Switch
| | |
| --- | --- |
| Release year | 25 March 2013 |
| Developer | Digital Extremes  |
| Game modes | single-player, multiplayer  |
Warframe takes the player to the stars as a member of the race called Tenno.
Armed with advanced armor, the titular Warframe, the Tenno accepts various missions scattered across the galaxy. Some of them are random quests, while others allow the player to access other locations of the game's universe.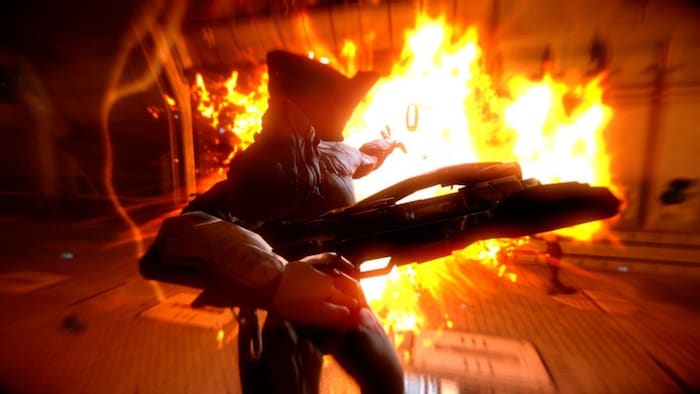 Warframe shares many similarities with Borderlands. in terms of gameplay. By completing missions, the player receives experience points necessary to upgrade their character, allowing them to carry better guns. The weapons can be modified – the amount of mods depends on the weapon's level.
Warframe features a multiplayer mode, in which players can tackle missions together. Add to that a free-to-play nature of the game, with regular updates and virtually no pay-to-win features, and you will have on your hands a Borderlands-style game practically for free.
Dying Light
PC
PS4
Xbox One
| | |
| --- | --- |
| Release year | 28 January 2015 |
| Developer | Techland |
| Game modes | single-player, multiplayer  |
Yet another game that throws the player into a post-apocalyptic setting, forcing them to fight against hordes of mutants. Techland's Dying Light features a few gameplay mechanics that might interest the fans of Borderlands.
The game relies heavily on crafting and upgrading – the player can create various items and mods for their weapons using materials found in the world. Another feature is the traversal aspect. Like in Borderlands, the emphasis is put on parkour and general moving around.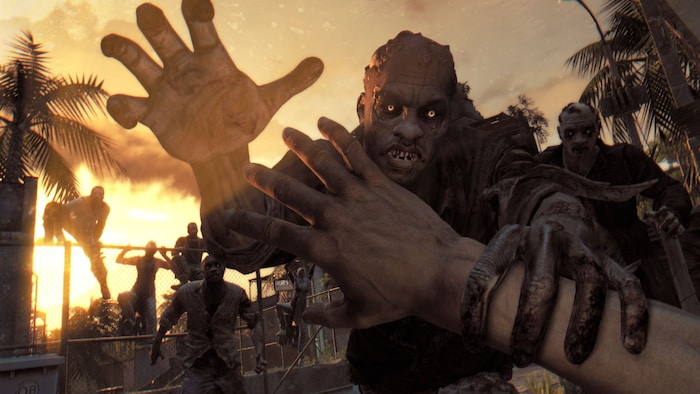 Dying Light also features a cooperative multiplayer mode, where the players can team up and take n the game's campaign together. These features make Techland's title a perfect choice for those who want to experience some of the Borderlands' mechanics in a slightly different setting.
Red Dead Redemption 2
PC
PS4
Xbox One
| | |
| --- | --- |
| Release year | 5 November 2019 |
| Developer | Rockstar Studios  |
| Game modes | single-player, multiplayer |
That's right – Red Dead Redemption 2. Rockstar's most recent opus magnum probably isn't the game that comes to mind when you think about Borderlands' lightning-fast action.
In RDR 2, realism can be felt at every step – a complete opposite of the sci-fi themes of Gearbox's game. And yet, it's hard to deny that there are some similarities between these two, at first glance completely different, titles.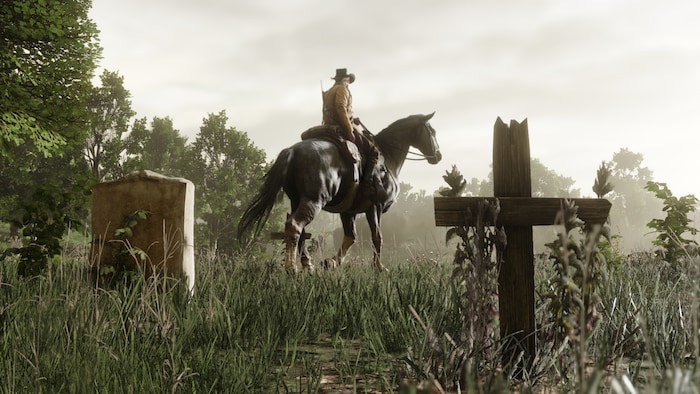 What connects Borderlands and Red Dead Redemption 2 is its western theme. While the action of Gearbox's series takes place in a far-off space, its locations and characters have a distinct Old West feel. Gunslingers, bounty hunters, and bandits abound on Pandora, as they do in the world of RDR 2. And while Rockstar Games' title has a more melancholic vibe, it still allows itself for brief moments of levity and humor – something the fans of Borderlands will get behind any day of the week.
Bioshock Infinite
PC
PS3
Xbox 360
NIntendo Switch
| | |
| --- | --- |
| Release year | 5 November 2019 |
| Developer | Irrational Games  |
| Game modes | single-player |
When discussing Dying Light, we've mentioned that what it shares with Borderlands is the emphasis on movement. another game that focuses on keeping the player moving is definitely Bioshock: Infinite. The third installment of Irrational Games' series takes the player to the sky city of Columbia, where they will encounter plenty of enemies that'll waste no time to fill the player with lead.
Using a variety of weapons and special abilities will only get the player so far – the key to surviving enemy onslaughts is staying on the move. Luckily, the game provides the player with plenty of opportunities for that, thanks to a network of sky rails. Using them, the player will be able to quickly move from place to place, either to flank an enemy or find a more advantageous position.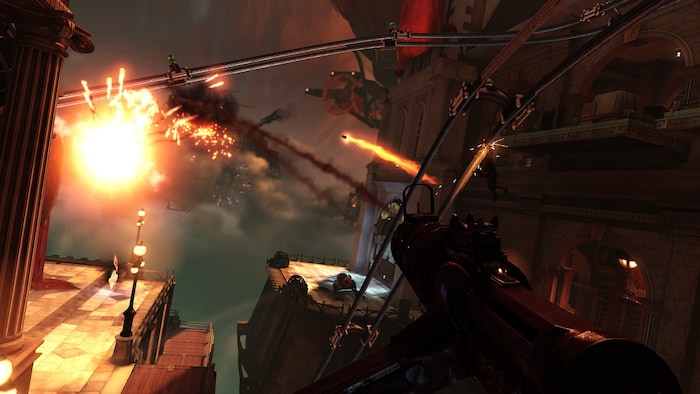 Another feature both games have in common is their colorful design. From the first moments, Columbia blinds the player with the palette of colors pouring from the screen. And so does Borderlands, with its color-coded factions and NPCs for whom a sense of style is a completely foreign concept.
Bulletstorm
PC
PS3
Xbox 360
NIntendo Switch
| | |
| --- | --- |
| Release year | 22 February 2011 (PC) |
| Developer | People Can Fly  |
| Game modes | single-player, multiplayer  |
Bulletstorm is one of those games in which the title matches the gameplay to a T. The game focuses heavily on gunfights, in which the player can use a variety of firearms and melee attacks.
The key feature of the game is that the player is rewarded for stylish kills – the more flair, the better. For example – the player can kick the enemy into a bunch of explosive barrels, shoot them and send the NPC flying into the air, then shoot the enemy with a rocket launcher. Crazy, huh? Bulletstorm and Borderlands have that in common.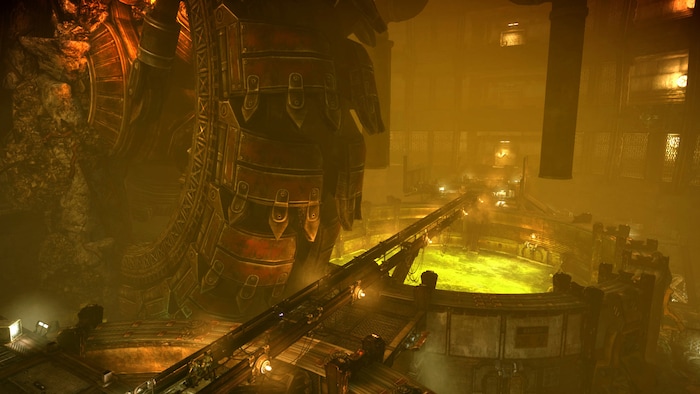 The loot system is another common feature of Borderlands and Bulletstorm. The player can spend points they get for stylish kills on opening dropkits, containing weapons and other useful items. If you're interested in a game that rewards the mayhem you've caused with more tools of destruction, definitely try Bulletstorm.
Rage
PC
PS3
Xbox 360
| | |
| --- | --- |
| Release year | 4 October 2011 |
| Developer | id Software |
| Game modes | single-player, multiplayer |
We wrap up our list with Rage, a first-person shooter/vehicular combat game from id Software. The game is set in a post-apocalyptic world where resources are a commodity fought over by violent gangs.
The key gameplay feature is obviously combat, divided into two sections. The player can use a variety of firearms that can be equipped with different types of ammunition. They can also use stealth weapons, such as crossbows and boomerangs, to take out the enemy quietly. But, come on, who would do that when you can blow your enemy to smithereens with an explosive shotgun round, right?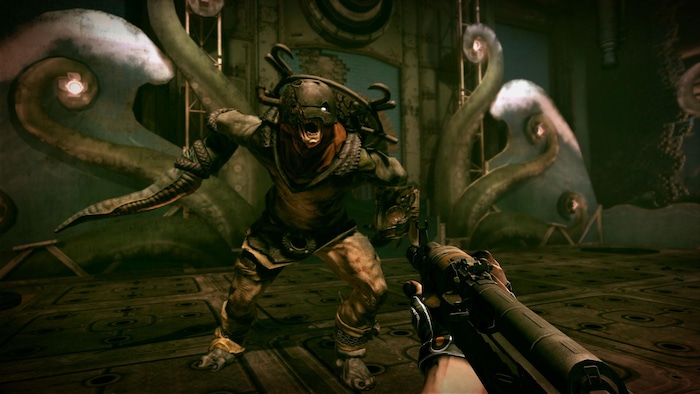 Another feature of Rage is vehicular combat. The player can partake in races where they have to reach checkpoints within a given time limit or race against armed enemies. Winning races gives the player access to vehicle modification and upgrades. Said upgrades can also be found with the loot dropped by the enemy or found scattered around the map. Sounds Borderlands enough to you? Because to us it very much does!
Shoot and Loot!
Borderlands changed the way many players perceive first-person shooter games. It came out in the time where the pinnacle of FPS gaming was the Call of Duty series, and most of the other titles tried to copy the hyper-realistic feel of those games. Gearbox dared to go in a different direction and developed one of the craziest and most innovative first-person shooters available.