There is nothing like dynamic cooperative gameplay for everyone to experience the best moments and have fun. Castle Crashers is one of those video games! But what if we are looking for a different, similar title?
Fortunately, there are as many old-school cartoon action games in this world as there are stars in the sky. Since Castle Crashers isn't available on platforms like PS4 or Xbox Series X/S, it's perfectly understandable you'd like to play something similar without worrying about missing out on a lot of the fun. If you're looking for something similar to play solo or with friends and family – we've got you covered! Here's a ready-made list of good games like Castle Crashers on Steam!
Games Like Castle Crashers
Full Metal Furies
| | |
| --- | --- |
| Release: | 2018-01-17 |
| Genre: | Adventure |
| Developer: | Cellar Door Games |
If you're a fan of action-packed side-scrolling co-op in old-school pixel-art design for four players – here's the video game for you! Full Metal Furies is a dynamic and colorful fighting game, created and released by Cellar Door Games in 2018 for PC and Xbox One. Play as one of the four mighty female warriors and set off to the world of ancient Greece in a sci-fi version.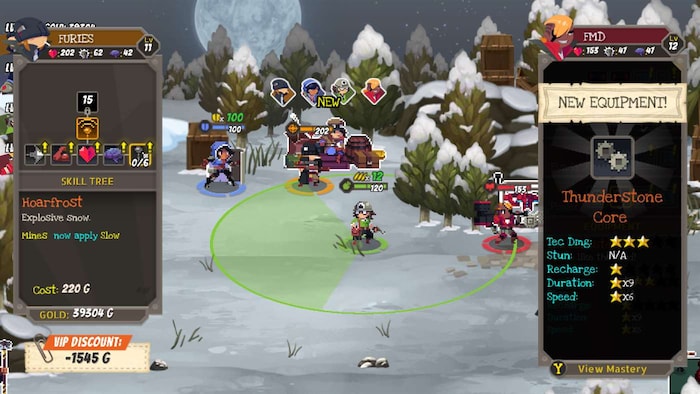 Full Metal Furies is a video game developed for four players cooperation. Play as the strongest warriors and set off on a journey to face mythological creatures and discover the craziest futuristic locations.
Work together to beat the following levels, use epic guns, and craft new items for even better equipment. Or maybe you want to play solo? No problem – in the Full Metal Furies video game, you will go through the entire gameplay on your own, playing two heroines that you can switch between. Sounds like fun? It sure is!
Key features
Discover an adventure set in an extraordinary world, combining Greek mythology and sci-fi inventions
Cooperate and invite your friends to join the game for an action-packed experience together
Defeat even more powerful ancient beasts and collect better equipment
Use guns and eliminate hordes of enemies
Play solo or in co-op for up to four players
Rampage Knights
| | |
| --- | --- |
| Release: | 2015-09-04 |
| Genre: | Adventure |
| Developer: | Rake in Grass |
It is a title where you will fully immerse yourself in the world of fast-paced action and flashy combat in levels inhabited by hordes of powerful enemies. Rampage Knights is a roguelike action video game with RPG elements, developed and released by the independent Rake in Grass studio in 2015 for PC and Nintendo Switch. Ready for some action? Let's go!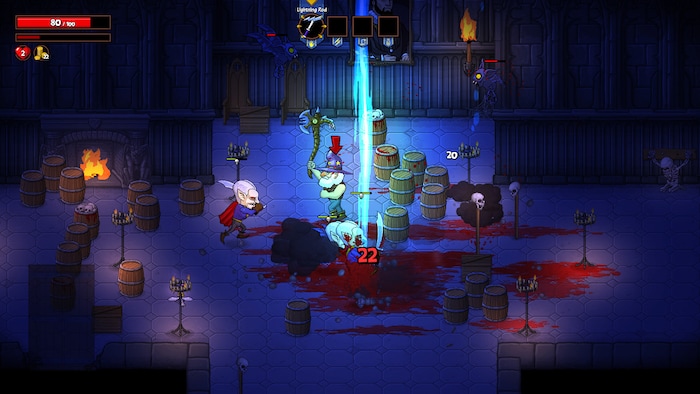 By unfortunate coincidence, your hero finds himself in ruins in the middle of an unwelcoming forest. There is only one way out of this dangerous situation – through the castle!
In its halls and numerous dungeons, you will meet dozens of enemies that you can knock down with weapons or magic. Choose your hero's profession and go into battle to develop his unique skills! Just like in Castle Crashers, you can also play an epic co-op campaign in this title. Invite your friend and face all the hideous monsters of this abandoned castle together!
Key features
Choose a profession and design your hero
Start an exciting fight in the dungeons of the old castle
Fight and watch out – there is no safety net in this game, only permadeath
Get better and better equipment and develop skills
Play solo or in co-op for up to two players
Foul Play
| | |
| --- | --- |
| Release: | 2013-09-18 |
| Genre: | Arcade & Platform |
| Developer: | Mediatonic |
Welcome to this extraordinary theater show in which you will perform the leading role! Foul Play is a hilarious fighting game from Mediatonic about the famous demon hunter – Baron Dashforth. In each task, you will be assisted by a trustworthy assistant Scampwick Steerpike.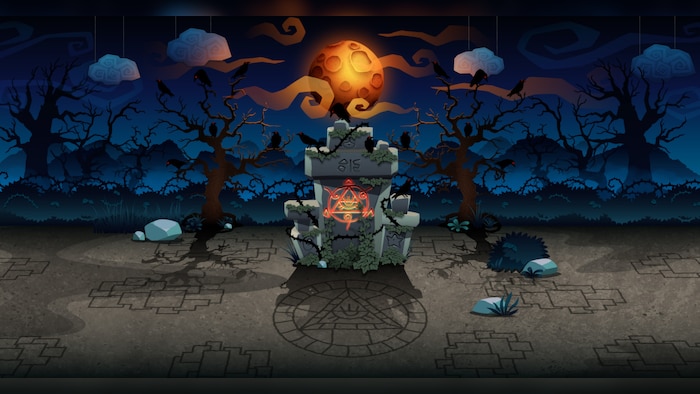 Play solo or challenge a second player and play all 22 acts of this one-of-a-kind theater experience together. Explore various locations where you will encounter hordes of dangerous enemies and eliminate them one by one or several at once!
Use various tricks and possibilities to delight the audience with your actions and live forever in the history of the grandest theater performances.
Key features
Play as a demon hunter and set off on a journey through 22 acts of theater play with your assistant
See the stunning scenery of each new location
Use weapons, tricks, and cooperation to defeat your enemies
Discover types of enemies you didn't know existed before
Play solo or in co-op for up to two players
Alien Hominid
| | |
| --- | --- |
| Release: | 2004-05-21 |
| Genre: | Platformer |
| Developer: | The Behemoth, Tuna Technologies |
It is the best choice for players looking for fun, dynamic combat, fast-paced gameplay, and old-school mechanics. Alien Hominid is an exciting shooter video game developed and released by The Behemoth in 2004. If you look for something lighter – this is it!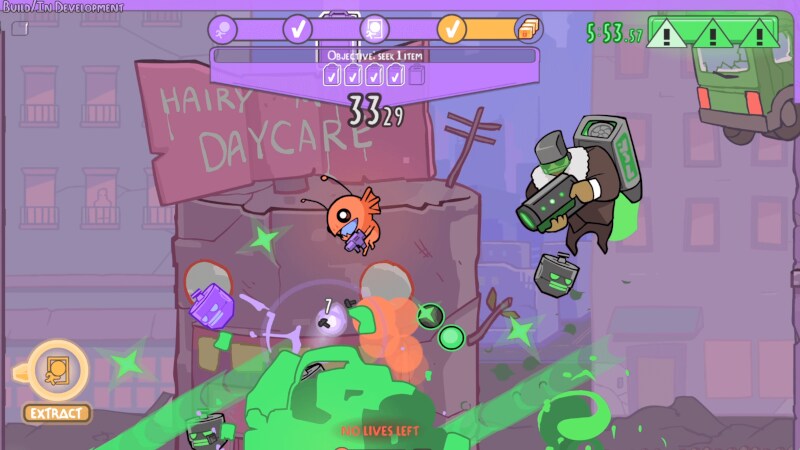 Alien Hominid will take you to a cartoon world where you will discover relaxing and dynamic gameplay in the good old side-scrolling style. Just like in Castle Crashers, you will also fight against numerous enemies – this time, they will be FBI agents.
Abduct their bodies and use alien technologies to eliminate your enemy! It is a smooth, funny, and mood-enhancing video game, perfect for solo players and fans of multiplayer games.
Key features
Play as a lovely alien and fight for survival on Earth
Battle hordes of FBI agents
Use weapons and tricks to surprise your enemies
Explore locations and create new levels
Play solo or in cooperation and competition in multiplayer for up to two players
Zombie Vikings
| | |
| --- | --- |
| Release: | 2015-12-07 |
| Genre: | Adventure |
| Developer: | Zoink Games |
It is a unique hack-and-slash adventure video game, developed and released by Zoink Games in 2015 for PC, PS4, and Xone. Join the most ridiculous and hilarious indie gameplay from the creators of the famous Stick It to The Man! Are you ready for a world of Nordic beliefs in the craziest version?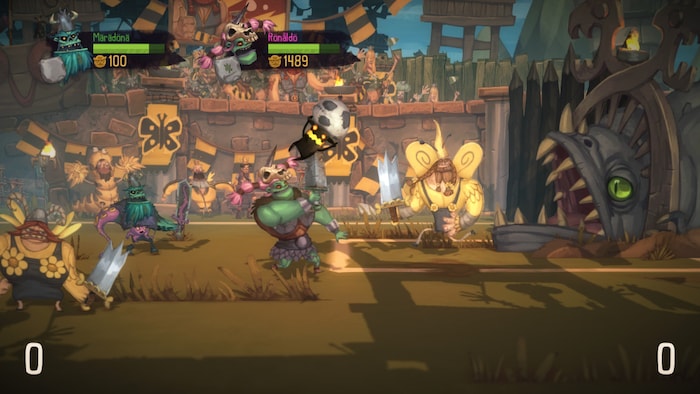 When Odin loses his eye, only four heroes can get it back! Discover crazy co-op gameplay where you and your friends will play as a bunch of undead Vikings.
Set off on a fantastic journey through myths and utterly absurd battles with enemies to regain Odin's eye and become the heroes of this wild Viking world. Use weapons, elements of the environment, and magic to defeat hordes of the weirdest enemies once and for all! It is a recommendation for Castle Crashers fans looking for wild and hilarious gameplay.
Key features
Play as one of the four Undead Vikings and retrieve Odin's eye
Discover a world of Norse myths that you have never known before
Battle the weirdest enemies in the world of side-scroll video games
Use weapons, runes, and elements of environments in combat
Play solo or in dynamic co-op for up to four players
Yes, classic party games are fun. But they're not quite as fun as the dynamic, side-scrolling action video games like Castle Crashers! The games from this list are an excellent proposition for everyone bored with the quiet entertainment typical for polite meetings with family or friends. It is an opportunity to warm up the company – in cooperation or competition! Everyone will discover something for themselves here. And the cartoonish and hilarious nature of these titles will ensure a lot of fun for hours of fantastic gameplay. So if you're looking for a crazy alternative to traditional party games, check out video games like Castle Crashers.