An overwhelming atmosphere of dread, scary sounds, and endless fear. These are the features every good survival horror should have. But only Dead Space is the real champion in this category.
Although released in 2008, this title has not found a worthy competition to this day. Because Dead Space is not just some horror in space – it's a terrifying experience. You won't encounter this kind of isolation, helplessness, and insecurity in any other game. But you can try! A few video games may provide a similar atmosphere, although they are not always titles with a plot set in space.
If Dead Space made an unforgettable impression on you and now you are heartbroken and cannot find an inspired game – you are in the right place. Here is a full list of the best horror games similar to Dead Space!
Doom & Doom Eternal
| | |
| --- | --- |
| Release: | 2020-03-20 |
| Genre: | Action |
| Developer: | id Software |
It's an award-winning action shooter that isn't a survival horror game like Dead Space but can provide a similar experience. Play as the only Doom marine and face hordes of bloodthirsty demons.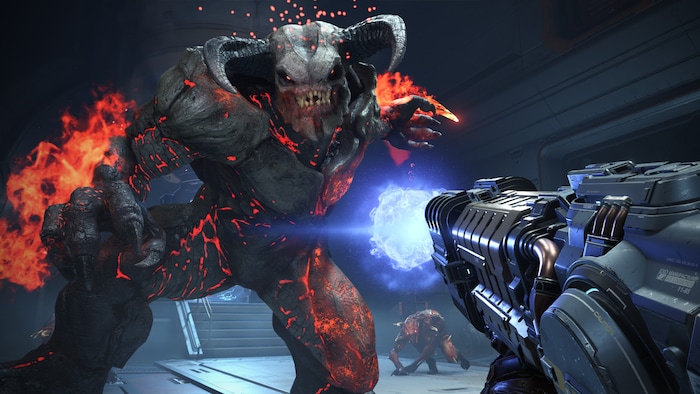 In both parts of Doom, travel to various planets like Mars and Earth to fight hordes of hideous creatures straight from hell. Use the deadly weapons of the Doom marines and forget yourself in the killing madness. Discover the origins of demons on the planet, investigate mysteries and uncover the terrifying truth. Doom is an award-winning video game perfect for fans of brutal combat and disturbing scenes.
Key features
Play the award-winning first-person shooter
Play as a lonely Doom marine and fight the demons
Try each weapon and show no mercy
Play solo or in various multiplayer modes
Alien: Isolation
| | |
| --- | --- |
| Release: | 2014-10-06 |
| Genre: | Action & Shooter |
| Developer: | Creative Assembly |
Enter the Alien world and play as the daughter of the famous Ellen Ripley. The Nostromo ship contains valuable information about past events – examine it and solve the mystery of the bloodthirsty xenomorphs.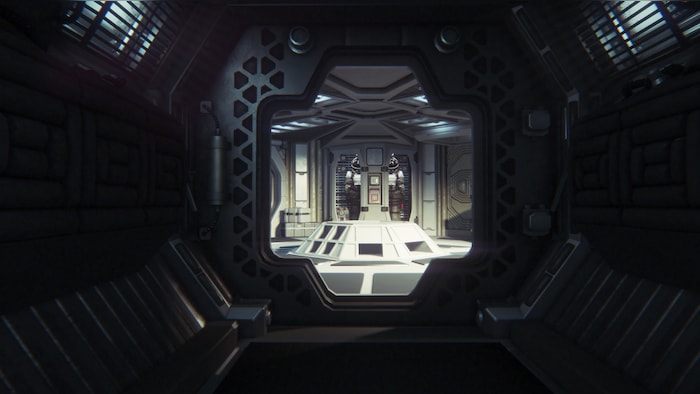 Alien: Isolation is a survival horror game that, like Dead Space, is packed with an atmosphere of horror and omnipresent danger in space. Embark on a risky journey that might give you answers about your mother's story. Work with the Sevastopol station crew, explore and keep your eyes open. In the darkness of space, danger lurks at every step.
Key features
Play as Ellen Ripley's daughter and discover the mystery of Nostromo
Explore the abandoned ship and collect clues
Hide and use your hacking skills
Lose yourself in a disturbing atmosphere of terror and helplessness
Prey
| | |
| --- | --- |
| Release: | 2017-05-04 |
| Genre: | Adventure |
| Developer: | Arkane Studios |
It is a first-person shooter video game with horror elements where you will encounter hordes of aliens at the abandoned Talos 1 station. Use your unique skills and try to survive.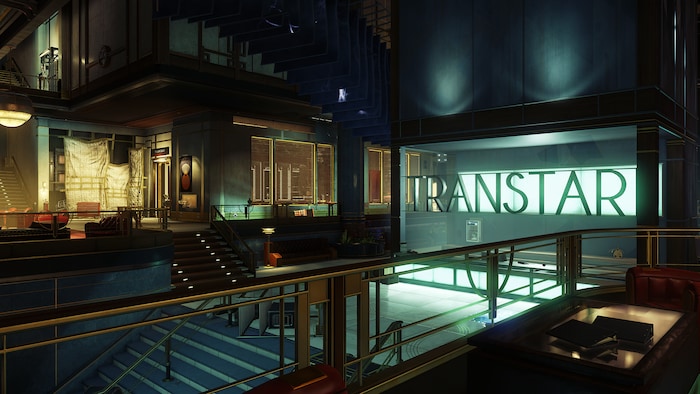 Play as Morgan Yu and start your fight for survival on Talos 1. Armed with various weapons, explore the rooms and eliminate your enemies. Remember, aliens, possess skills that can surprise you. However, you can take over some of these talents and gain an advantage over the bloodthirsty enemy.
Key features
Play as the only human in an alien-infested space station
Explore the rooms and collect clues about your situation
Sneak and eliminate enemies with futuristic weapons
Do whatever it takes to survive
Resident Evil 4
| | |
| --- | --- |
| Release: | 2014-02-27 |
| Genre: | Adventure |
| Developer: | CAPCOM |
This title is considered by players as one of the best games similar to Dead Space, but with the action set on Earth. Play as an undercover agent of the US government and embark on a mission to save the president's kidnapped daughter.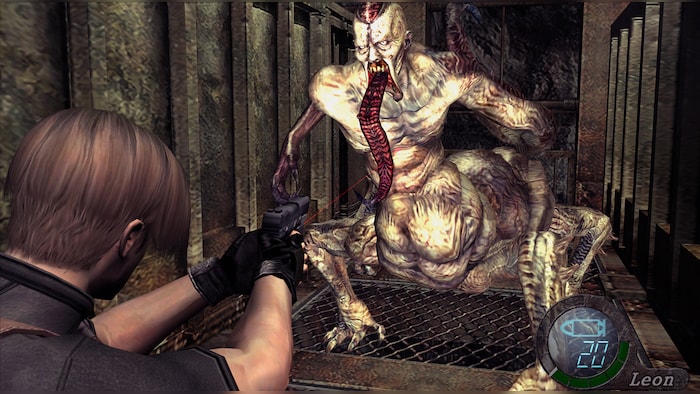 Travel to Europe and follow the kidnappers to reach the mysterious Pueblo village in Spain. In this forgotten place, nothing is as it should be. The local population does not like newcomers, and hordes of bloodthirsty mutants spread in the area. Solve the mystery of this sinister place and use your skills to survive. Resident Evil is one of the best survival horror series on Steam, so it's a great recommendation for Dead Space fans.
Key features
Play the fourth installment in the acclaimed horror series
Search for the president's daughter and discover a terrifying secret
Fight hordes of mutants controlled by a deadly parasite
Encounter local cult and do whatever it takes to survive
Silent Hill: Downpour
| | |
| --- | --- |
| Release: | 2012-03-13 |
| Genre: | Survival horror |
| Developer: | Vatra Games |
Play a game from the legendary survival horror series about the foggy Silent Hill. Play as Murphy Pendleton as he flees the law and finds himself in the heart of the worst situation in his life.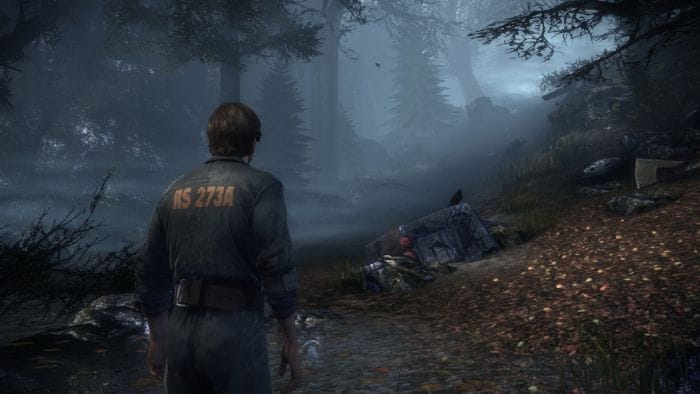 Although the action of Silent Hill does not take place in space, the aura of mystery and omnipresent danger perfectly resembles Dead Space. Become a lone explorer of the dark town and discover its secrets. Terrifying beings have never abandoned this place, so you will have to face your fears and a grave threat. Hide, find a weapon, and try to survive.
Key features
Play the eighth installment of the famous survival horror series
Explore Silent Hill and discover its secrets
Solve puzzles and find weapons
Encounter terrifying creatures from unknown realms
The Evil Within
| | |
| --- | --- |
| Release: | 2014-10-14 |
| Genre: | Adventure |
| Developer: | Tango Gameworks |
It is a survival horror game from the creator of Resident Evil, with the action set in an alternative reality possessed by disgusting creatures. Does fear ever end? And how thin is the line between reason and madness? Play and see for yourself.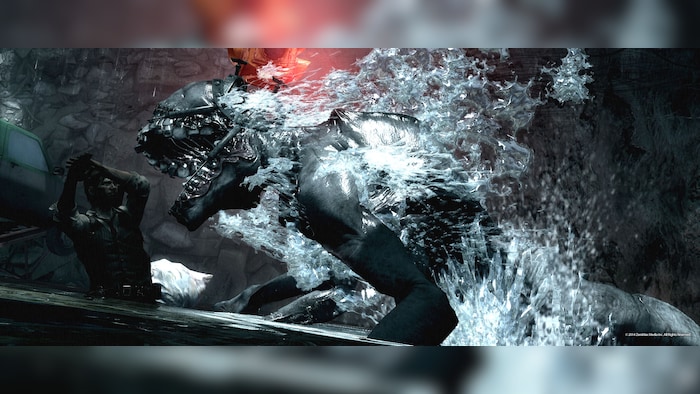 When a typical murder case turns into one of the stranger events you've ever seen, it's too late. Your partners are corpses, and you are the only one alive in an alternative reality overrun by bloodthirsty monsters. Try to find a way out of this situation and do your best not to become prey to these horrid beings. The Evil Within is a never-ending feeling of madness, loneliness, and helplessness in the face of the unknown. If you enjoy horror games like Dead Space, this title will meet your expectations.
Key features
Play as a cop investigating a mysterious crime scene
Try to get out of a terrifying alternative reality
Sneak and use the gun if necessary
Lose yourself in a depressing atmosphere of madness and despair
Scorn
| | |
| --- | --- |
| Release: | 2022-10 |
| Genre: | Survival horror, adventure |
| Developer: | Ebb Software |
Discover a reality of living horror. Here is a game where you will be launched into a bizarre world, and your essential task will be to explore and solve dark puzzles.
The world in Scorn is a macabre web of corridors and rooms where you will come across various forms and strange creatures. Explore, research, and solve challenging puzzles. It is a title with an intense claustrophobic atmosphere, perfect for players looking for extreme experiences. What's more, almost every element of the environment in Scorn is made of the human body or organic matter of unknown origin, which makes the gameplay one of a kind.
Key features
Examine a dreadful world straight from your worst nightmares
Explore, discover and solve puzzles
Manage your limited supply of ammo and decide when to fight
Get carried away by the terrifying atmosphere inspired by the works of H. R. Giger
If you crave extreme sensations, an atmosphere of mystery, and a sense of danger in games similar to Dead Space – you will find them all on this list. There are very few good horror sci-fi games set in space. But many survival horror games take place in a variety of scary realities. Get ready for the feeling of approaching doom and unforgettable impressions. These titles are perfectly constructed horror stories where brutal scenes or hideous monsters are just an extra. At the heart of these games is an impression that will stay with you forever. And as a side effect, you'll want more and more. Have fun!