The first Destiny from 2014 was great. But released three years later, Destiny 2 won the hearts of FPS players worldwide. Why is it so successful? And are there any alternatives to such an outstanding game?
Destiny 2 is a first-person shooter set in the far future in space. The axis of its plot is the fight of supernaturally gifted Guardians with the Darkness that threatens the entire galaxy. It is Destiny 2 in a nutshell because there's more to this video game than just these few pieces of information. Firstly, Bungie's FPS is huge. There's tons of content, unlockables, locations to discover, and quests to complete. And that's not all, as the title is constantly developing and living.
Players can extend their experience with four major DLCs, especially Beyond Light and Witch Queen, boosting the fun by providing new gameplay possibilities. It is perfect for those who love solo and multiplayer adventures, and the growing community of players is always there to help. So is there anything similar to Destiny 2 at all? It depends on what you're looking for, but luckily we've gathered some alternatives for fans of varied but similar content.
Games similiar to Destiny
Halo series
| | |
| --- | --- |
| Release date: | 2019-12-03 |
| Genre: | Action & Shooter |
| Developer: | 343 Industries |
Players on Reddit state Halo is actually Destiny. This other title from Bungie is a sci-fi FPS with an ancient alien race, similar weapons, armor, and campaign structure. But set in a completely different story!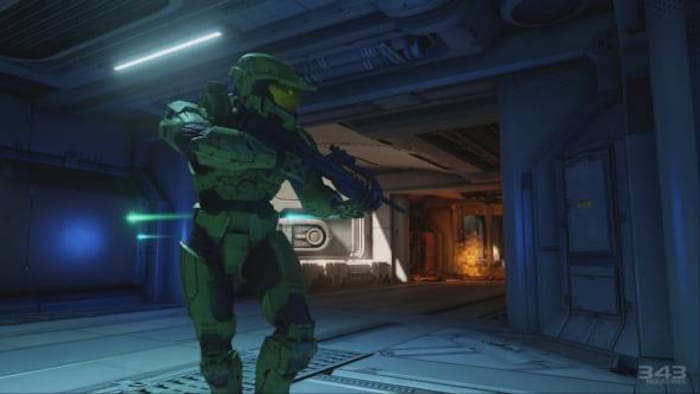 Master Chief — the protagonist of the series — lives in the future and is a professional super soldier involved in the war between humans and the alien Covenant. The story begins when the protagonist crashes into a mysterious cosmic structure. From then on, he and the artificial intelligence Cortana discover the following chapters of intergalactic intrigue to become part of a tale about courage, honor, and betrayal.
Key features
Play the legendary series of sci-fi shooters on PC and Xbox consoles
Take part in a devastating conflict between aliens and humans
Explore diverse biomes and enjoy a rich arsenal of weapons
Play solo or in multiplayer
Tom Clancy's The Division
| | |
| --- | --- |
| Release date: | 2019-03-15 |
| Genre: | MMO |
| Developer: | Massive Entertainment |
It is the best choice if you're expecting something with a similar vibe to Halo but focused on multiplayer. Play as a member of the elite The Division and work together to prevent the effects of a biological catastrophe.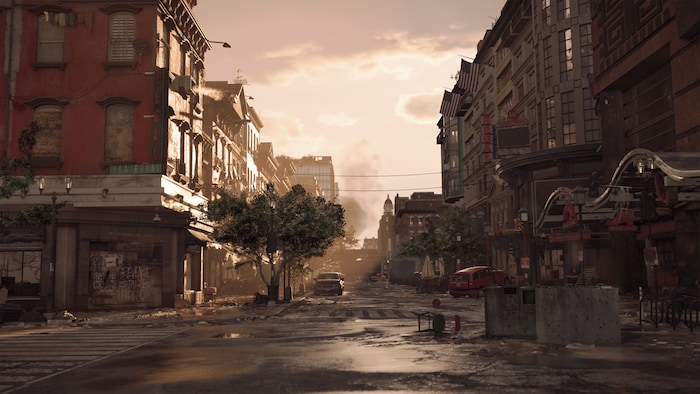 It's Black Friday when a sudden epidemic breaks out, throwing the entire city into utter chaos. Now only members of the Division can restore order. By completing quests, fighting, cooperating, and gaining experience, you and your people will become the only hope for a better future.
Key features
Discover a grim vision of a future invaded by a massive epidemic
Join The Division and stop the mayhem in the city streets
Enjoy cooperative or competitive shooter gameplay
Complete objectives and tasks to advance to higher levels
Apex Legends
| | |
| --- | --- |
| Release date: | 2020-11-05 |
| Genre: | Shooter |
| Developer: | Respawn Entertainment |
Choose a character and embark on your adventure in one of the best battle royale games ever! It's a truly unforgiving competition for sixty players divided into teams.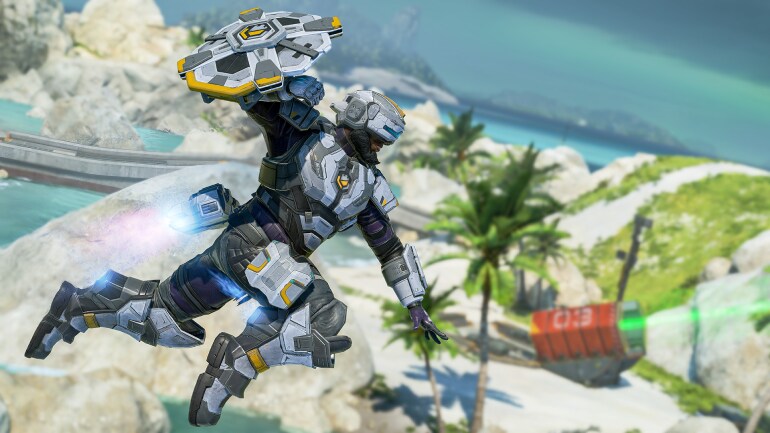 Jump from the plane and land on the battlefield to quickly find weapons and eliminate enemy units. Each character uses a unique set of skills, so in this game, your victory depends on perfect cooperation between players. Work together, get better weapons, level up, and be the last team standing among the corpses of your fallen enemies!
Key features
Play the free-to-play battle royale from 2019
Explore the map, plan your attacks, and collect better equipment
Work with your team to survive
Enjoy colorful graphics with lots of details
Borderlands
| | |
| --- | --- |
| Release date: | 2019-09-13 |
| Genre: | FPS |
| Developer: | Gearbox Software |
It is probably the most fun recommendation on this list, perfectly balancing the challenging combat system and RPG features. Ready for a post-apocalyptic adventure?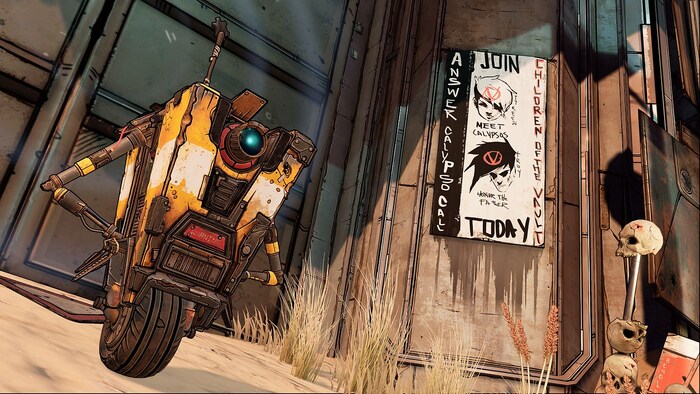 Choose one of four Vault Hunters and start a single or multiplayer campaign set in the future. Explore the surface of Pandora, travel to other planets, discover the mysteries of this world, and get incredible loot. Each fight and completed quest means gaining experience – quite useful when your opponents decide to get rid of you once and for all!
Key features
Play an extremely engaging shooter with RPG features
Explore Pandora and discover its secrets
Wield an arsenal of legendary weapons and defeat your opponents in adrenaline-fueled fights
Play solo or in multiplayer with up to four players
Warframe
| | |
| --- | --- |
| Release date: | 2013-03-25 |
| Genre: | Action & Shooter |
| Developer: | Digital Extremes |
Like Destiny 2, this title features an epic sci-fi story about the battle of mighty warriors against the evil that threatens the entire galaxy. And just like Destiny, it's also free to play on Steam!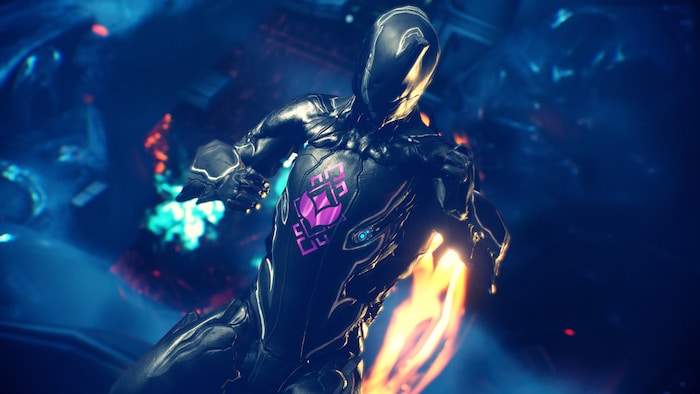 Create a character and embark on a spectacular journey through procedurally generated locations full of valuable resources and enemies. Play solo or in co-op, and decide how you want to complete each mission. Engage in epic fights or sneak to complete the task unnoticed. You'll probably love the massive portion of weapons and activities in this game if you like Destiny 2. Plus, there's no other game with a community as friendly as this one!
Key features
Discover an epic Destiny 2-style action MMO
Explore a procedurally generated world and gain experience
Develop your favorite battle style
Play the campaign solo or in co-op with other players
Titanfall 2
| | |
| --- | --- |
| Release date: | 2016-10-28 |
| Genre: | Action & Shooter |
| Developer: | Respawn Entertainment |
It is a first-person shooter where you will play as a pilot of the mighty Titan to embark on a legendary campaign and fight evil. And you can enjoy it in single-player or multiplayer!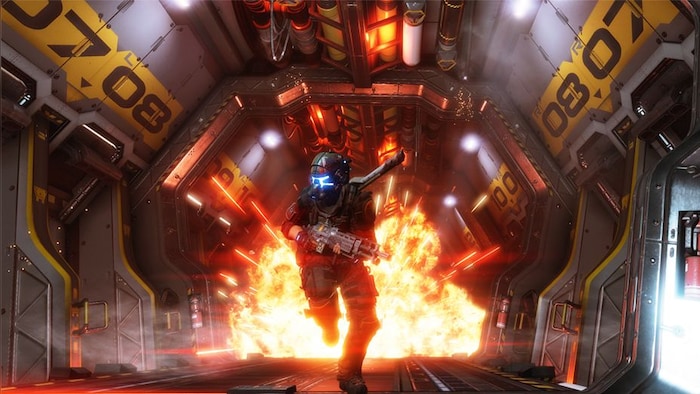 Titans are powerful mechs that, in cooperation with pilots, create indestructible soldiers of the future. When the world is in danger they fight to restore the once-lost peace. Choose your Titan, perform extraordinary acrobatics, become faster than everyone else, and lose yourself in spectacular combat. It's the perfect recommendation for Destiny 2 fans who want even more spectacular gameplay with humorous features.
Key features
Become the pilot of the mighty Titan and start the fight against evil
Upgrade your gear and get better weapons
Enjoy extra abilities to move and fight
Play solo or in multiplayer
Gears of War
| | |
| --- | --- |
| Release date: | 2016-10-11 |
| Genre: | Action & Shooter |
| Developer: | The Coalition |
Travel to the faraway Sera planet to discover the origins of the conflict between humans and the alien race known as the Locust. You will play as Marcus Fenix – one of the last people able to save the remaining 20% of the planet's population.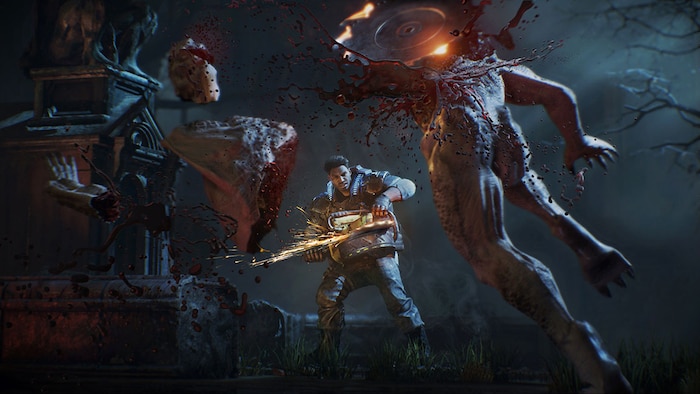 The Locust live under the surface and will do anything to end the human race. Marcus Fenix and the Delta Squad begin a desperate fight against the enemy, the cost of which can be truly devastating. Explore a ruined post-apocalyptic world, complete missions, and gather new information solo or in multiplayer. Like Destiny 2, this unique title features dynamic combat and many likable characters.
Key features
Become part of the story about the fall of humanity
Manage Marcus' actions to eliminate a powerful enemy
Explore a ruined world and cooperate with your team in combat
Play solo or in multiplayer
Outriders
| | |
| --- | --- |
| Release date: | 2021-04-01 |
| Genre: | RPG |
| Developer: | People Can Fly |
Do you think Destiny 2 is fast and dynamic? In this game, you will become an unstoppable weapon of destruction, slaying all the alien monsters in your path!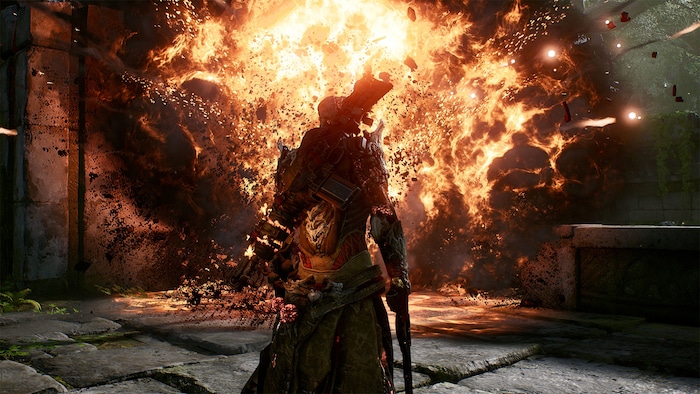 Prepare for a dark sci-fi reality where your survival will depend solely on your skills. Choose one of four classes and become an Outrider – a soldier awakened from a coma responsible for the safety of a human colony on an alien planet. However, the Enoch planet is an extremely hostile place devoid of all hope, and only new powers can help you reverse the tragic fate of humanity.
Key features
Travel to an alien planet to witness the grim future of a human colony
Explore, fight enemies, and complete quests
Use unique powers to defeat your opponent
Play solo or in multiplayer with up to three players
Mass Effect
| | |
| --- | --- |
| Release date: | 2021-05-14 |
| Genre: | Action RPG |
| Developer: | BioWare |
It's a sci-fi story about humanity's challenging cooperation with other alien races in space. But the conflict arises, and Commander Shepard finds himself in the middle of an unimaginably serious intrigue.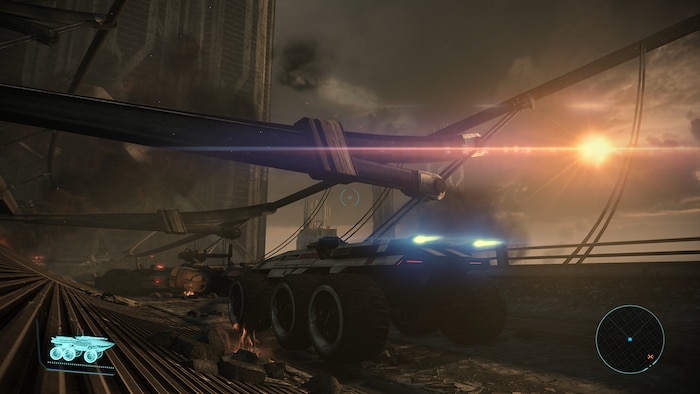 Explore various planets, chat with other characters, and learn about the complex political situation in the galaxy. There is a danger that may threaten more than one race, and you will discover the details of this plot. Manage a team of three, gain experience, and make challenging decisions, the consequences of which you will witness soon. Mass Effect is a memorable and touching adventure among Destiny 2's story-driven alternatives.
Key features
Play an engaging role-playing game from the creators of Neverwinter Nights
Explore the galaxy and discover the details of the space conflict
Manage your team and fight powerful enemies
Enjoy stunning visuals and an unforgettable storyline
Tom Clancy's Rainbow Six Siege
| | |
| --- | --- |
| Release date: | 2015-12-01 |
| Genre: | Action |
| Developer: | Ubisoft Montreal |
Become the operator of the Rainbow unit and join the fierce PvP competition between terrorists and cops. It is a real treat for enthusiasts of perfectly prepared military strategies!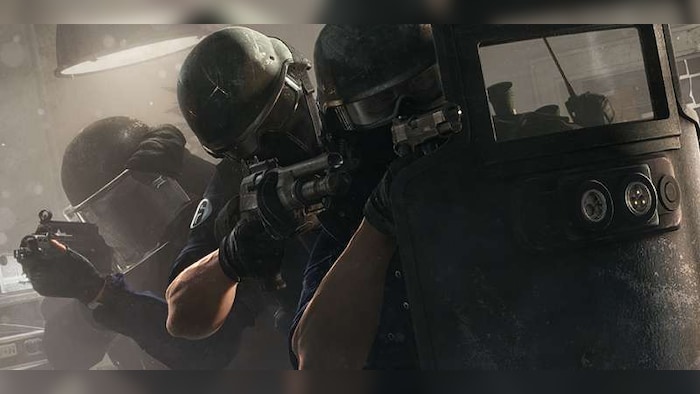 Learn the map details, prepare your tactics, and work with your team to attack or defend. Rainbow Six Siege is an exclusively multiplayer game focused on completing complex missions on small maps. Each operator uses a set of unique skills, and the environment is destructible, so even the most careful operation can quickly turn into hell!
Key features
Play a cooperative action game about cops fighting terrorists
Choose from multiple game modes and work together as a team
Choose from fifty playable characters
Plan the perfect strategies to eliminate your opponent
Not sure what to choose? Definitely play Halo, Warframe, or Mass Effect in case you're into space sci-fi like Destiny 2. But if you want a similar combat experience, pick Outriders or Gears of War. Also, keep in mind that Bungie's game delivers some mature content, so play Borderlands or Apex Legends if you're looking for something lighter and more fun.