Almost everyone recognizes the legendary Final Fantasy series. However, not everyone is aware of the phenomenal Final Fantasy Tactics created for fans of strategic games.
This spin-off, released in 1997 exclusively for PS1, turned out to be quite a success, but sadly, it was unavailable to users of all platforms. Many fans of the series did not have the opportunity to try this title and for many, it fell into oblivion.
Final Fantasy Tactics: The War of the Lions was created ten years later. However, this title was also unavailable to everyone. So let's ditch the gem of the 90s! If you've always wanted to play a game similar to FF Tactics, but for PC or PS4, then you've come to the right place. Here is a list of similar recommendations available on various platforms.
Disciples III: Renaissance
PC
| | |
| --- | --- |
| Genres: | Adventure |
| Developer: | Akella |
| Release date: | 2010-07-13 |
Like Final Fantasy Tactics, Disciples 3 combines elements of a strategy game and an RPG. Select one of the most powerful factions and lead it into battle to stabilize the political situation in Nevendaar.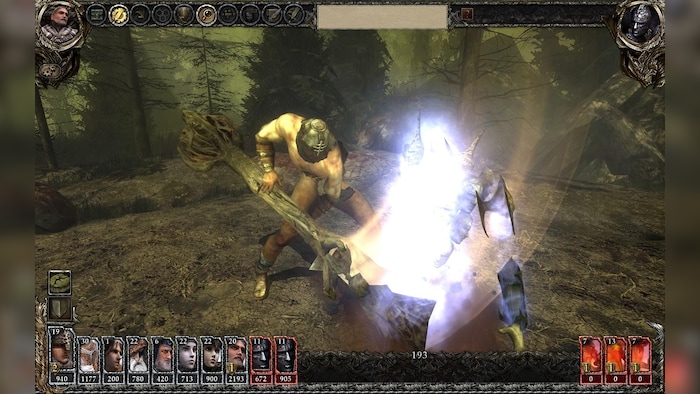 Select one of the three campaigns and experience a thrilling adventure in Navendaar. Explore, gather resources, and build! And most of all – fight. Lead your hero's army into battle and gain experience. Plan the deployment of units, conquer and expand your empire. Fight in a turn-based system to carefully prepare each move. Win and become invincible!
Key features
Choose one of the factions and embark on an adventure in one of three exciting story campaigns
Explore and collect resources
Fight in turn-based combat and conquer new lands
Play solo or with other players in multiplayer up to 3 people
Might & Magic Heroes VI
PC
| | |
| --- | --- |
| Genre: | RPG |
| Developer | Blackhole |
| Release date: | 2011-10-13 |
The legendary strategy game from Black Hole Games and the sixth part of this epic game series for PC. Enter the world of angels and demons and fight a truly heroic battle!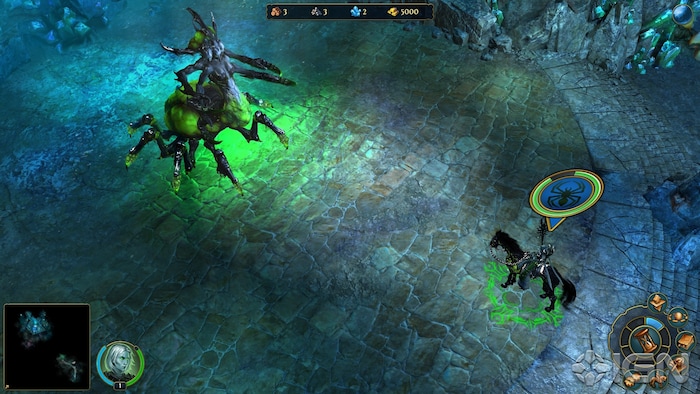 Welcome to a fantastic world where a conspiracy of angels and demons will draw you from the very first moment. Join this epic gameplay, explore, harvest resources, and build. Explore vast maps and fight. Just like in Final Fantasy Tactics, extensive strategic gameplay with RPG elements awaits you here – which is exactly what fantasy fans love the most.
Key features
Play the sixth installment in the favorite series of strategy video games
Become part of an epic battle between angels and demons
Explore and develop your character
Play solo or in multiplayer with up to 8 players
Grotesque Tactics: Evil Heroes
PC
| | |
| --- | --- |
| Genre: | Indie |
| Developer: | Headup Games |
| Release date: | 2010-10-15 |
If you like strategic fantasy games with a pinch of humor – Grotesque Tactics will meet your expectations! Enter a twisted world full of bizarre creatures and characters and experience the adventure of your life.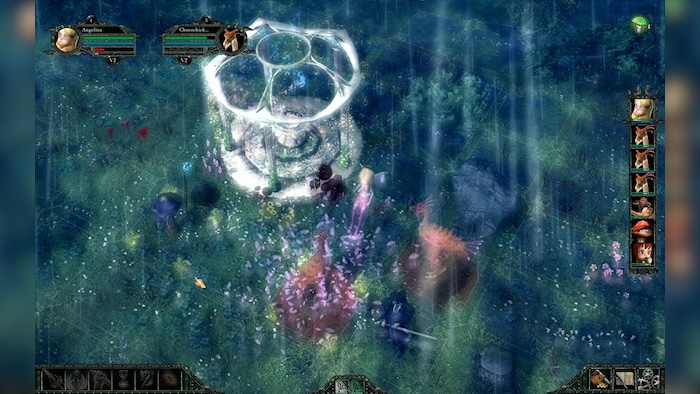 Play the role of Drake – a young recruit thrown straight into the epicenter of the most significant events in the kingdom. Lead a shattered army and build it anew! Explore the land, complete quests, and encounter the strangest characters. Fight in a turn-based system, gain experience, defeat powerful opponents, and most of all – save the maidens who will not leave you even for a step during your adventure.
Key features
Play one of the most twisted and funniest adventure strategy games ever
Command your army and lead it into battle
Explore, complete quests, and gain experience
Fight and defeat powerful bosses to get valuable treasures
The Legend of Heroes: Trails in the Sky
PC
Playstation 3
Android
| | |
| --- | --- |
| Genre: | RPG |
| Developer: | Nihon Falcom |
| Release date: | 2014-07-29 |
A Japanese role-playing game with strategy elements. If you feel the call of adventure and want to embark on a journey of your life through the marvelous land – this is the game for you!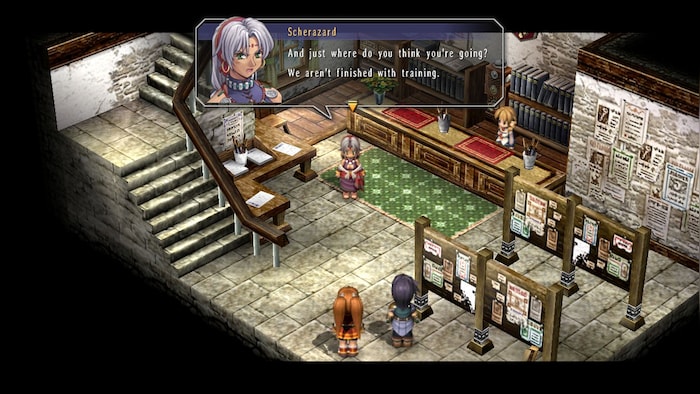 Embark on an epic journey through Liberl. Explore, discover unknown locations, travel towns, and villages, and make new friends. Discover the history of this world, talk to the people you meet, and get ready for a fierce fight! The battles will require a strategist's sixth sense. It is a game that both adults and children can fully enjoy.
Key features
Embark on an epic journey through a land full of mysteries and old fairy tales
Explore and discover new places on the map
Talk to the characters you meet and complete quests
Fight and carefully plan your attacks
Wakfu
PC
Android
Linux
| | |
| --- | --- |
| Genre: | Tactical turn-based MMORPG |
| Developer: | Ankama |
| Release date: | 2012-02-29 |
A free-to-play MMORPG from 2012, which is a continuation of the story of the famous Dofus game. Enter the magical realm of The World of Twelve and set out on an adventure to restore once lost peace and order.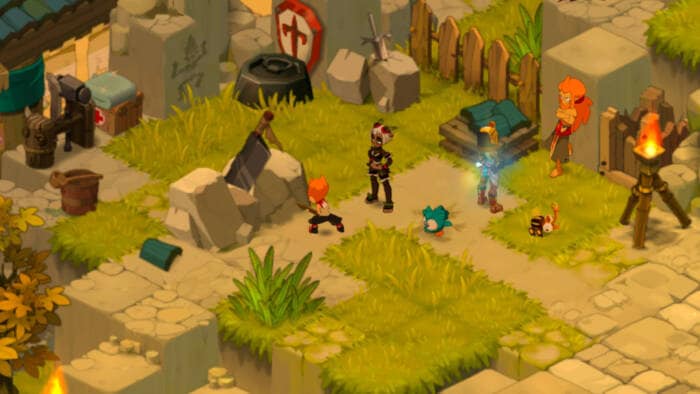 Choose from the many available character classes and write your story in Wakfu! Test yourself in the massive range of available missions and activities. Explore, discover, fight and learn skills. Travel through a colorful land full of possibilities and beauty. Go on a solo journey or unite with other players to complete tasks together. Wakfu equals hundreds of possibilities!
Key features
Create a hero and play one of the best free-to-play MMORPGs available on Steam
Complete missions and develop your skills
Travel and admire the beauty of this world
Play alone or in coop with other players
Fire Emblem: Three Houses
Nintendo Switch
| | |
| --- | --- |
| Genre: | Tactical role-playing |
| Developer: | Intelligent Systems, Koei Tecmo, Koei Tecmo Games |
| Release date: | 2019-07-26 |
A strategy fantasy game with RPG elements, released in 2019 for Nintendo Switch. Take the position of a teacher and pass on all the knowledge you have!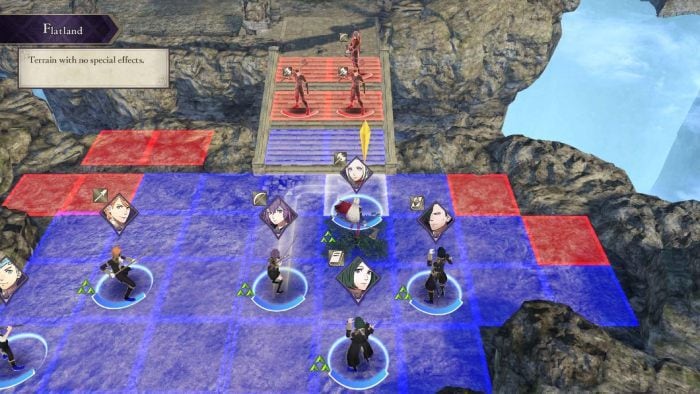 Play as one of the members of the Seiros Church and become the best teacher of one of the university's most prestigious student houses. Teach, talk to students, train them and monitor their progress. Plan training duels and take part in real fierce battles! Both your and your pupils' development will depend on your decisions.
Key features
Play a game in which you will share your knowledge
Explore the walls of the university and discover all secrets
Chat with students and teachers
Take part in training fights and battle in duels
XCOM: Enemy Within
| | |
| --- | --- |
| Genres: | Strategy |
| Developer: | Feral Interactive (Linux) |
| Release date: | 2013-11-14 |
A strategic expansion pack for XCOM: Enemy Unknown. Play as the commander of an organization set up to fight the greatest threat humanity has faced so far – the alien invasion.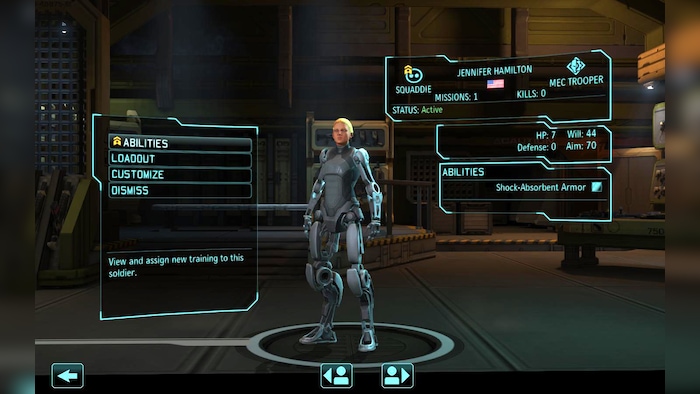 XCOM: Enemy Within introduces a pack of improvements and additions to the game that significantly increase the satisfaction flowing from the gameplay. Get access to a new soldier class, discover a new resource, perform biomedical modifications and earn achievements. Explore the technology that will allow you to take fighting aliens to a whole new level. Provide your soldiers and direct their actions to get rid of invaders from space once and for all.
Key features
Lead an organization to fight the alien invasion
Discover new, advanced technologies
Get access to a new soldier class and previously unknown genetic modifications
See new alien species
Stella Deus: The Gate of Eternity
PlayStation 2
| | |
| --- | --- |
| Genre: | Tactical role-playing game |
| Developer: | Pinegrow, Atlus |
| Release date: | 2004-10-28 |
A strategy game with RPG elements, released in 2005 on PlayStation 2. It seems that the world is dying, and a mysterious fog called Miasma is a reason. Will you be able to stop it?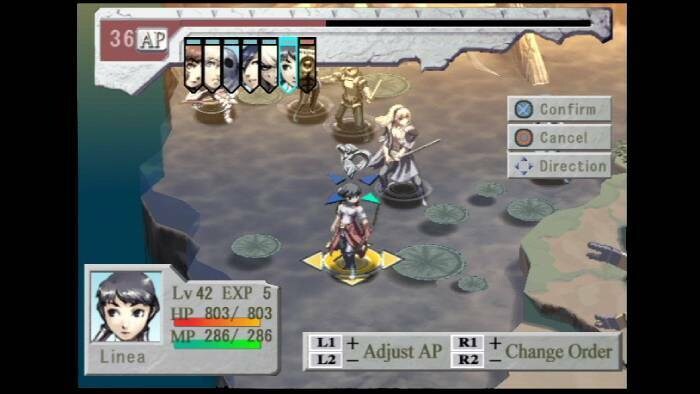 Create a character and fight the mysterious fog. Immerse in the addictive plot. Meet the heroes of this epic story, discover secrets and collect valuable items. Accept missions, complete them and expand your inventory. Fight in turn-based battles where you have to plan every next move. Become the ultimate hope for this beautiful land and save the world from destruction!
Key features
Create a hero and stop the deadly plague
Chat with characters and gather information
Collect items and expand your inventory
Fight in a turn-based system and gain a tactical advantage over your enemies
Tactics Ogre: Let us cling together
SNES
PS1
Playstation Portable
| | |
| --- | --- |
| Genre: | Japanese tactical role-playing |
| Developer: | Quest |
| Release date: | 1995-10-06 |
It is a refreshed version of the legendary title from the 90s, released in 2010 by Square Enix for PS1. This is the game that laid the foundations for Final Fantasy Tactics, so you are guaranteed to find similar satisfaction here!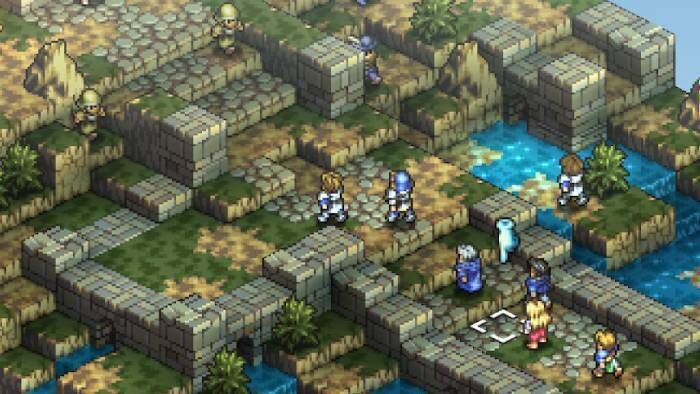 If you like games where your decisions have a significant impact on the plot – you've come to the right place. Choose your profession and get caught up in political intrigue and an ultimate fight for power. Create the team and rush straight into battle! Train your heroes, gain skills and collect equipment. Become part of a grand story and make matters unfold as you desire.
Key features
Play a remastered version of the game that inspired Final Fantasy Tactics
Choose from many available professions and develop your hero
Gather your party and embark on an adventure
Immerse in a unique story where you will find yourself at the heart of the action
Voidspire Tactics
PC
| | |
| --- | --- |
| Genre: | Indie |
| Developer | Rad Codex |
| Release year: | 2015-11-02 |
A tactical indie game, described by players on Steam as the closest sister of Final Fantasy Tactics. If you enjoy games focused on exploration but with a lesser number of RPG themes – be sure to try Voidspire Tactics!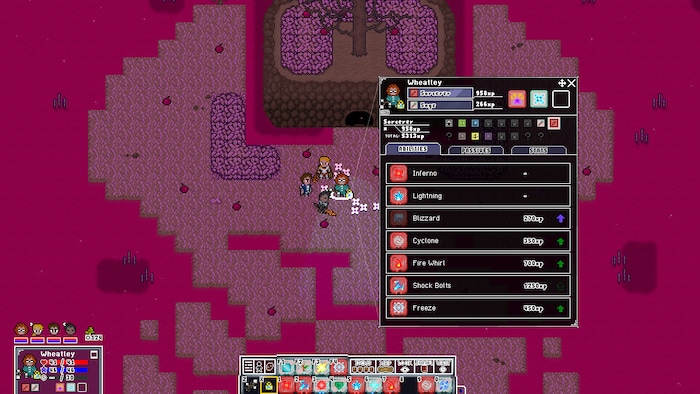 Create a character and go on an adventure! Explore, discover new locations, and craft. Take part in fast-paced, spectacular fights to earn achievements or items immediately after. Develop skills, discover new possibilities, and interact with the environment. Use the surroundings to your advantage and practice spells to confuse your enemies. Your game – your rules!
Key features
Play a tactical game that Steam players fell in love with
Explore and discover new corners of the map
Fight and constantly learn new skills to develop your class
Use the surroundings to your advantage
The Banner Saga
| | |
| --- | --- |
| Genres: | Indie |
| Developer: | Stoic |
| Release date: | 2014-01-14 |
A turn-based fantasy game with RPG elements for every fan of Nordic themes. Enter the world of Norse mythology, immerse and the extraordinary history, and save your people.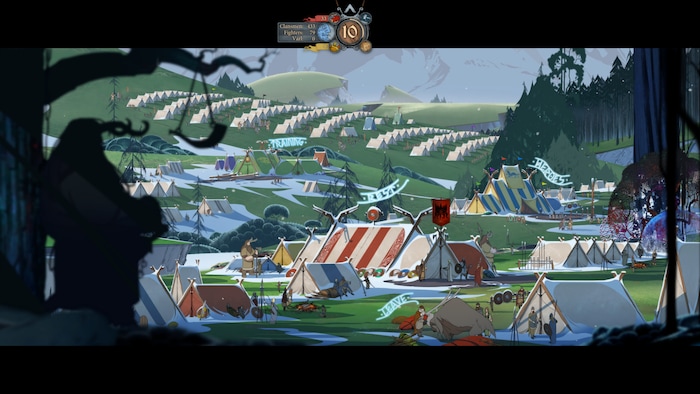 Banner Saga is a graphically beautiful production in which the entire plot is presented in the form of a visual novel. Lead your people and make sure they survive. Make decisions that will determine the progress of the story. And most of all – fight. Battles are set in a turn-based system, and each of them gives you more and more experience points. Fight to defend your loved ones. Fight to become more and more powerful!
Key features
Play an exciting story set in a reality taken straight from Norse mythology
Lead a group of traveling people and ensure their survival
Make decisions that will affect everything
Fight in a turn-based system and grow in strength
Final Fantasy Tactics' success is legendary. The game is famous for being extremely unbalanced, full of new opportunities, and having surprisingly extensive customization possibilities. Each gameplay is a completely new, unique experience. Sometimes almost too easy, sometimes extremely complicated. But always and forever exciting.
Games like FFT provide the same kind of gameplay satisfaction, but they are not clones. They contrast in form, theme, mechanics, climate, or genre elements – but that's the point, isn't it? You can take advantage of the infinite sea of possibilities offered by these fabulously varied titles. You can test methods, strategies, and tactics endlessly and under different conditions each time. Because that's what we all love about strategy-type games – new challenges and the ability to test ourselves.