Some video game titles are simply doomed to success from the outset. The right combination of genres creates gameplay that is hard to be distracted from, even for a moment. The Fire Emblem series belongs to such games.
A tactical Japanese role-playing game with a turn-based battle system has captured the hearts around the world. Epic musical setting and visually acrobatic animations of attacks, combined with an immersing plot, did their job well.
Nintendo has done the homework here, and it is proved by thousands of ecstatic reviews. Unfortunately, this fantastic tactical game is not available for PC, so its users may feel a bit unhappy. However, there's no need to despair since there are some pretty cool PC games like Fire Emblem that you might not have heard of yet!
Video Games similar to Fire Emblem for PC
Valkyria Chronicles
| | |
| --- | --- |
| Release: | 2014-11-11 |
| Genre: | Tactical role-playing, third-person shooter |
| Game modes: | Single-player |
Tactical Japanese RPG by Sega, created for PlayStation 3, was released for PC in 2014 and is now available on Steam.
Travel to a fictional continent of Gallia to take part in epic battles set in the realities of World War II.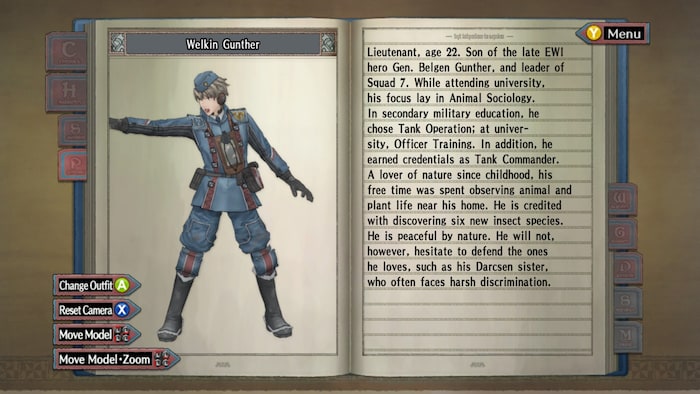 Gallia is under attack, and it seems that the fate of this fight is sealed. However, the course of the following battles indicates that everything will depend on your excellent tactical skills. Use the effectiveness of your heroes, their weapons, and powerful combat machines to sweep enemy forces off the map.
Key features
BLiTZ turn-based system, in which you can play a planned strategy during your turn
A captivating story set in the realities of World War II
Access to weapons and war machines used during the war
The Canvas engine takes the aesthetic gaming experience to a whole new level
Disgaea 4 Complete
| | |
| --- | --- |
| Release: | 2020-09-10 |
| Genre: | Tactical role-playing |
| Game modes: | Single-player |
An extended version of the turn-based strategy video game with RPG elements, originally released for PlayStation 3 in 2011.
Now available on Steam for PC users! Learn the story of discharged vampire Valvatorez and ignite the fire of revolution.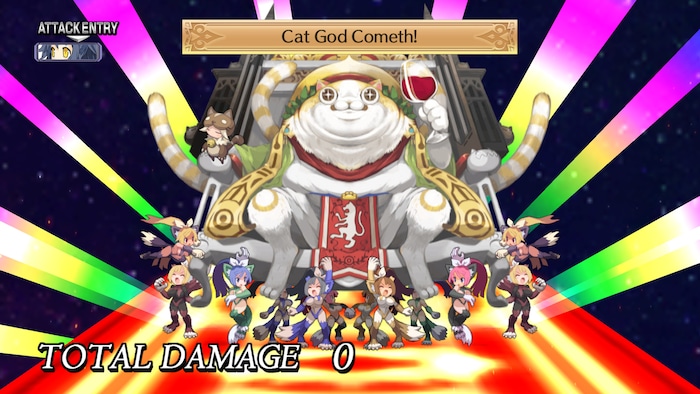 Become part of a fantastic battle taking place in the dungeons of hell. As a former ruthless ruler, now degraded, you must gather the army to overthrow the demonic government. Hand in hand with demons, werewolves, and hellish creatures, embrace your political adventure!
Key features
Experience the full content of Disgaea 4's refined and polished gameplay – including all possible extras
Use combinations of flashy attacks, combos, and spells
Fight in the turn-based mode to execute the best course of the fight
Awaken the fire of revolution and lead your people to win
Fell Seal: Arbiter's Mark
| | |
| --- | --- |
| Release: | 2018-08-16 |
| Genre: | Tactical role-playing, indie |
| Game modes: | Single-player |
A tactical RPG with steampunk elements and the first project of the 6 Eyes Studio.
The creators were inspired by Final Fantasy Tactics, which means that they created pleasant gameplay, that requires some talent to plan each following move.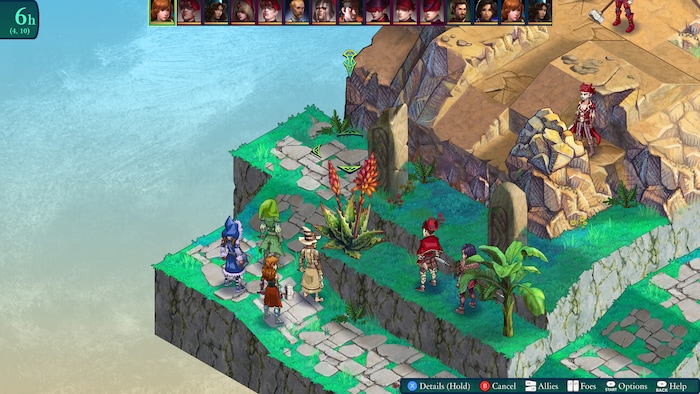 The monstrous beast has been driven out of this world, but the Immortals continue to try to ensure that the tragic history will never repeat itself. As one of the mortal Arbiters, you will come across an accident that may be a sign of the approaching threat. Set off on expeditions, explore and keep the entire planet safe.
Key features
Learn the abilities of the many available character classes and use your team's skills in combat
Explore a vast land and plan each step in turn-based combat
Customize the appearance of your teammates and manage their inventory and abilities
Immerse yourself in a fascinating story and learn the secrets of the world around you
Eador: Imperium
| | |
| --- | --- |
| Release: | 2017-01-27 |
| Genre: | Grand strategy, role-playing, turn-based tactics |
| Game modes: | Single-player, multiplayer |
It is a tactical grand strategy RPG that is a standalone expansion pack for Eador: Masters of the Broken World.
The title is considered as one of the best strategy games ever by the players on Steam.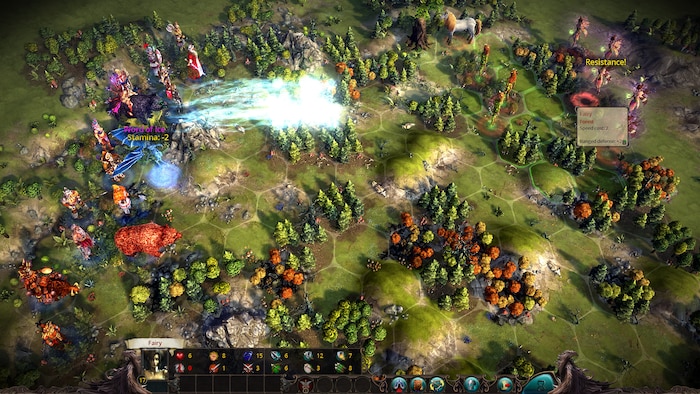 Stand arm in arm with the heroes of your faction and fight together against countless hordes of enemies! The fate of the entire Empire lies in your hands as deadly danger looms on the horizon. Embark on a perilous journey, meet brand-new heroes and become the genius strategist this world deserves.
Key features
Learn the rich story of the standalone expansion, set in the world of Eador
Explore entirely new lands and locations full of adventures and challenges
Meet new heroes and learn their amazing skills
Take part in enhanced map battles at the highest graphical level
Massive Chalice
| | |
| --- | --- |
| Release: | 2015-06-01 |
| Genre: | Turn-based tactics |
| Game modes: | Single-player |
A strategic fantasy RPG in which the passing of time plays the most important role.
Play as an immortal ruler and plan the perfect strategy for hundreds of years of war and family life to come.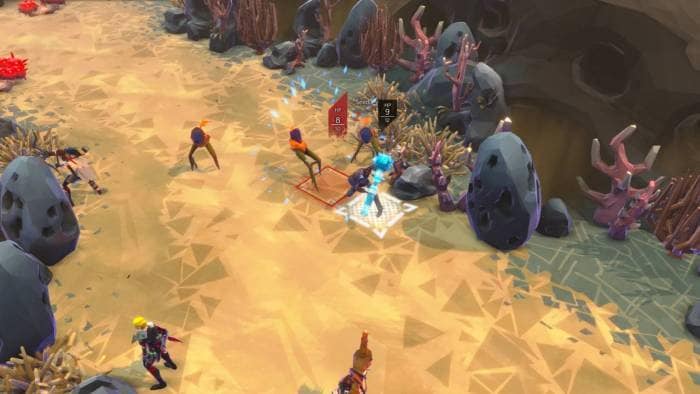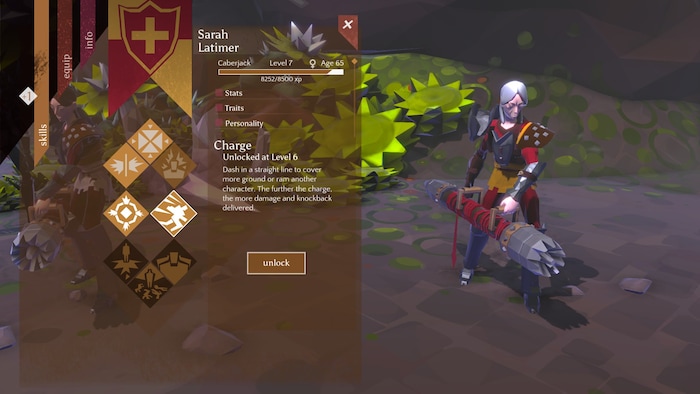 There is a war ahead of you that will last for generations. It is only up to you how your fate will turn out. Lead your heroes into battle, watch them gain experience, and arrange marriages so that the next generation is equipped with the best skills. If the hero does not die on the battlefield, he will eventually die of old age. Think ahead to predict your opponents' every move!
Battle Brothers
| | |
| --- | --- |
| Release: | 2017-03-24 |
| Genre: | Turn-based tactics, role-playing |
| Game modes: | Single-player |
A strategic turn-based video game with RPG elements, set in the reality of a harsh medieval world.
As the developers themselves admit, their goal was to create a game like in the old days, and they were inspired, among others, by Warhammer: Shadow of the Horned Rat.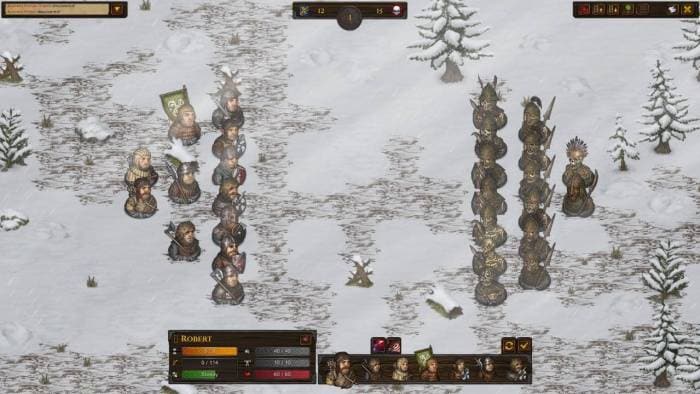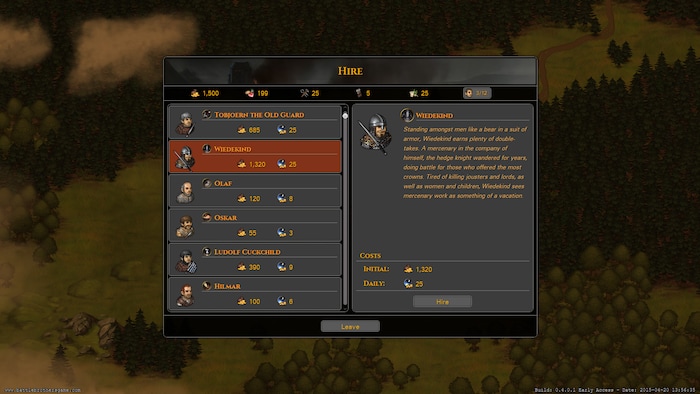 The world of Battle Brothers is set in the brutal conditions of a simple life in the Middle Ages, in which everyone holds their private motives. As the commander of a mercenary group, you will travel through an open world full of busy peasants, wicked robbers, thieves, and in the later stages, even fantasy elements.
Key features
Fight in turn-based battles where the death of your mercenaries is final
Manage your heroes' skills, equipment, and development
Learn stories of the people around you and the realities in which they live
Create complex battle tactics that require the talent of a born leader
Octopath Traveler
| | |
| --- | --- |
| Release: | 2019-06-07 (PC) |
| Genre: | jRPG |
| Game modes: | Square Enix |
A Japanese role-playing game released on Nintendo Switch in 2018 and available for PC since a year later.
Play as one of eight unique heroes and enter the world of Orsterra to seek adventures like never before!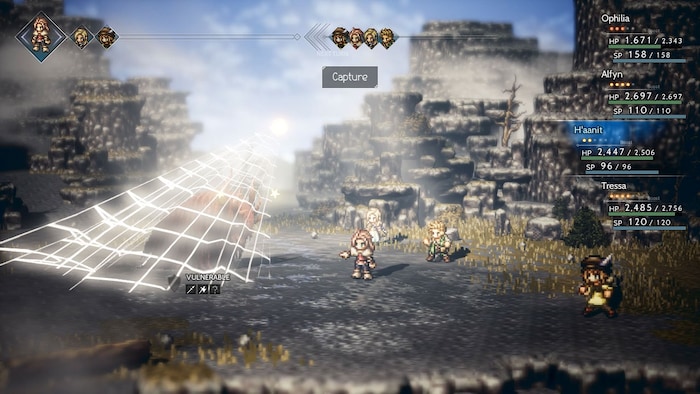 A wonderful world, rich in secrets and events, just waiting to be explored. Set off on an exciting journey, complete quests, and try your hand at battles against powerful enemies. Learn the individual story of each of the heroes and see how powerful they truly are.
Key features
Make decisions to see your adventure unfold
Fight in turn-based battles and develop your skills
Explore the world of Orsterra and complete quests
Enjoy beautifully dynamic pixel graphics in 3D
Code Vein
| | |
| --- | --- |
| Release: | 2019-09-27 |
| Genre: | Role-playing, action |
| Game modes: | Single-player |
A post-apocalyptic action RPG made by the creators of God Eater 3.
Humanity has fallen, and only the Revenants – a powerful community of vampires who swore to never give up – survived on the face of the Earth.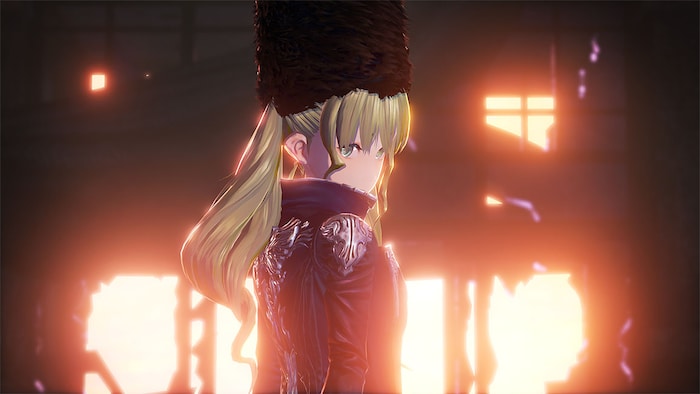 Play as the mighty Revenant and set off into the world to discover its secrets. Suck the blood of your enemies to become even more powerful. Gather a team or play solo, choose your equipment, use clever attacks and defeat more and more enemies!
Key features
Customize your character's appearance and skills to become the most badass hero
Choose a companion from the available characters and gather a party or play solo
Change your weapons, armor, and character class
See fantastic dynamic combat animations that you will fall in love with
Weapon Shop Fantasy
| | |
| --- | --- |
| Release: | 2017-02-26 |
| Genre: | Adventure, role-playing |
| Game modes: | Single-player |
An RPG store simulation where you will not only manage the store, but also experience adventures and fight bosses.
Enter the charming pixel world and show what you are capable of!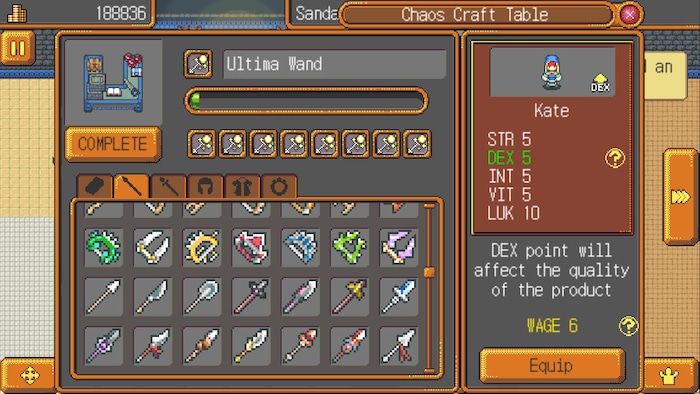 In Weapon Shop Fantasy, it's time for fun, time for challenges, and time to test your skills. Meet the other characters and hire a staff to get help with whatever you need. Go on adventures, get resources, craft, and create new and better equipment to learn skills. Send your employees on their own trips to gather raw materials while you are occupied with the business. See for yourself how cute and addictive this gameplay can be.
Key features
Hire a crew to help you look after your business
Set out to fight monsters to get raw materials
Steadily improve your abilities and skills
Train your staff to become the greatest helpers in your adventures
The Banner Saga
| | |
| --- | --- |
| Release: | 2014-01-14 |
| Genre: | Tactical role-playing |
| Game modes: | Single-player, multiplayer |
Try a tactical RPG set in the world of Norse legends.
Embark on a journey that will determine the fate of humans and giants.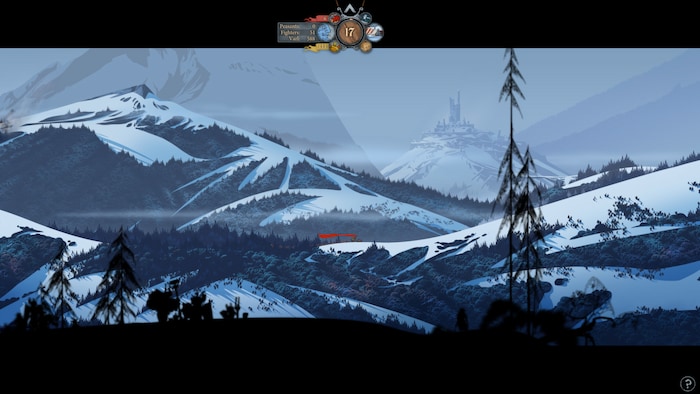 It is time for a great and dangerous mission. The safety of the group of survivors will depend entirely on your decisions and strategic skills. Lead your warriors and create a plan of strategic battles against your enemies. Make each of your heroes even more powerful or sacrifice their lives for the greatest cause.
Key features
See the epic, beautifully drawn world of Norse mythology
Become a natural tactician and lead your brave people to victory
Make decisions that will determine how the rest of the story unfolds
Learn about the life stories of your companions and the characters you meet along the way
As you can see, among PC games like Fire Emblem, you can find both those installed in the same genre and those similar visually. There are many different styles of game performance, mechanics, and exciting, addictive stories. The turn-based battle system provides the opportunity to unfold your hidden strategist wings.
On the other hand, RPG elements provide a field for becoming an essential part of a living, fantastic world. Whether you've played Fire Emblem before, or it is a title that is unfortunately not available to you – you will certainly find satisfaction in playing any of our propositions.