Genshin Impact won the hearts of fans from all over the world.
Since its release in 2020, many players have already explored the vast world of Teyvat and are hungry for more similar titles. This article lists alternatives to the game, that can satisfy the most demanding veterans and which are considered the best of the genre.
Tower of Fantasy
| | |
| --- | --- |
| Release date: | 2021-12-16 |
| Genre: | MMORPG |
| Developer: | Hotta Studio |
At the beginning of Tower of Fantasy, players take on the role of an adventurer named The Wanderer, who gets separated from their twin and ends up on the planet Aida, where he encounters a small colony.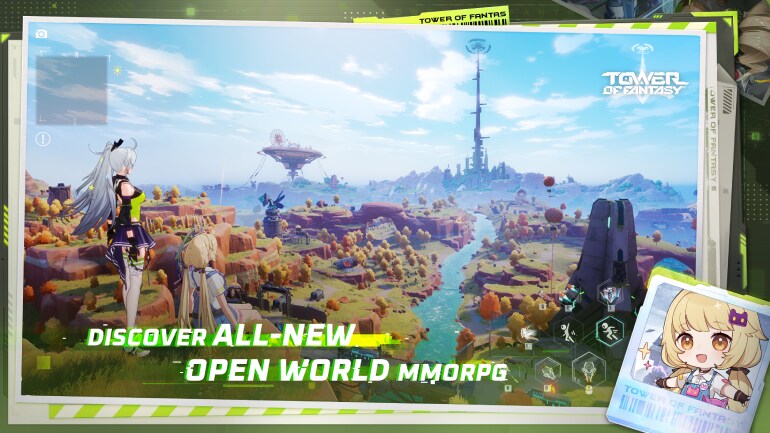 The player has access to three different types of weapons at any moment, each of them containing one of four elements that are especially effective against enemies that are vulnerable to that specific element.
When he accumulates a certain level of charge during combat, he can switch between weapons and perform a powerful special move.
Key features
Customizable characters
Multiplayer support
Dynamic combat system
Vast open world
Legend of Zelda: Breath of the Wild
| | |
| --- | --- |
| Release date: | 2017-03-03 |
| Genre: | Adventure |
| Developer: | Nintendo |
Legend of Zelda: Breath of the Wild takes place in a huge open world called Hyrule, where players control the protagonist Link, who sets out to defeat Calamity Ganon and save Princess Zelda and the land of Hyrule.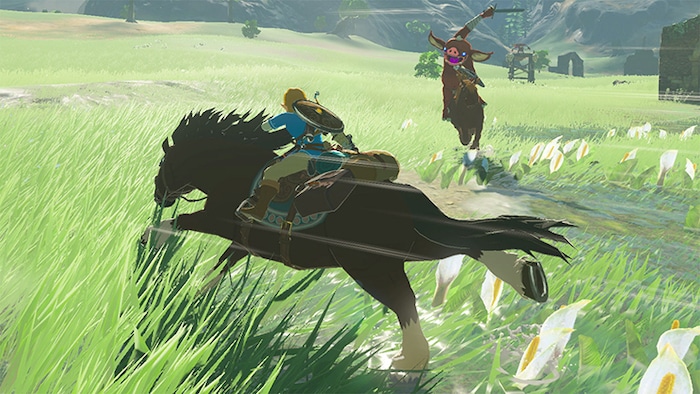 The game includes a "chemistry engine" that determines the physical properties of objects and regulates their interactions with the player and the world around them.
It means that certain objects will behave in a predictable way depending on the circumstances. For example, if it's stormy, metallic objects will attract lightning, so the player will have to avoid wearing metal, and he can use that to direct lightning at his enemies. This is just one of many addictive mechanics.
Key features
Nonlinear gameplay
Physics engine
Players can collect various weapons and equipment throughout the game
Dynamic weather system
Tokyo Xanadu eX
| | |
| --- | --- |
| Release date: | 2016-09-08 |
| Genre: | Hack'n'slash |
| Developer: | Nihon Falcom |
In Tokyo Xanadu eX players take on the role of a high school student named Kou Tokisaka, who discovers that he has the ability to fight against these supernatural threats with a powerful weapon called the Soul Device.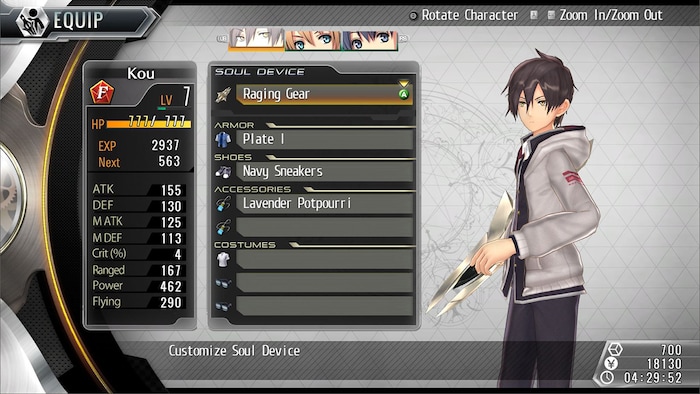 The eX version of the game includes additional content in the form of side chapters that follow the conclusion of each main chapter, as well as an After Story that takes place after the epilogue.
These extra features include character-specific event scenes and a bonus dungeon that involves the characters from these scenes.
Key features
Additional content, such as side chapters
Fast-paced combat system
Dungeons up to three participants
Building relationships with other characters
Sword Art Online: Integral Factor
| | |
| --- | --- |
| Release date: | 2018-03-27 |
| Genre: | RPG |
| Developer: | Bandai Namco Entertainment |
Sword Art Online: Integral Factor is story-driven and all fans who like reading dialogues will be able to immerse themselves in the plot. The main character mainly interacts with Koharu, who serves as a guide for quests.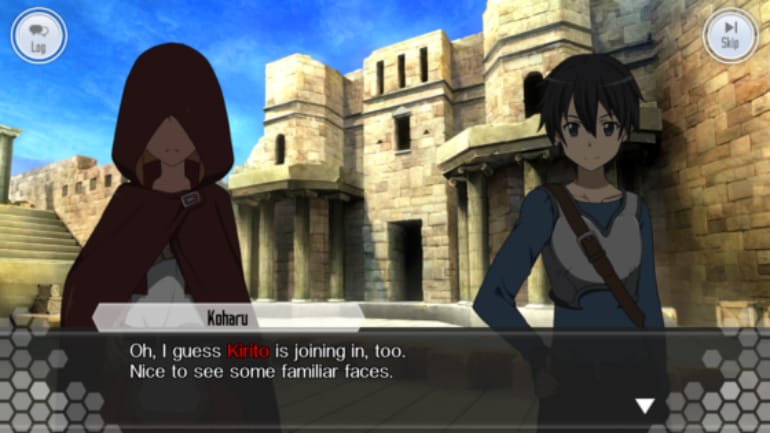 The character's abilities depend on the equipped weapon and the Skill Record possessed. Using the weapon switch button, players can easily switch between swords and access the abilities associated with the Skill Record.
You will meet familiar characters from the Sword Art Online series, such as Klein, Diavel, and Kibaou. This will surely make some people nostalgic.
Key features
Well-known characters
Character creation
Players can join guilds, participate in events, and communicate with each other through a chat system
Real-time combat
Ni No Kuni: Wrath of the White Witch
| | |
| --- | --- |
| Release date: | 2019-09-20 |
| Genre: | Adventure |
| Developer: | Level-5 |
Ni No Kuni: Wrath of the White Witch features a unique blend of traditional RPG gameplay and elements from Studio Ghibli's animated films, such as whimsical environments, magical creatures, and memorable characters.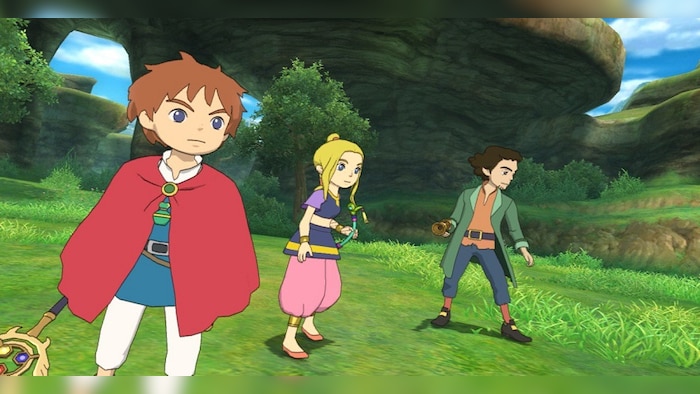 Combat in Ni No Kuni: Wrath of the White Witch is turn-based, with the player taking control of Oliver and his party of up to three other characters. Each character has unique abilities, including normal attacks, special skills, and spells.
Players can also collect and train a variety of creatures called Familiars, which can be used in battles alongside the main characters.
Key features
Engaging storyline
Beautiful art style
Familiar capturing mechanic
Emotional storytelling
Final Fantasy XV
| | |
| --- | --- |
| Release date: | 2018-03-06 |
| Genre: | RPG |
| Developer: | SQUARE ENIX |
Final Fantasy XV introduces the story of Prince Noctis and his companions as they journey across a massive open world, battling enemies and completing quests.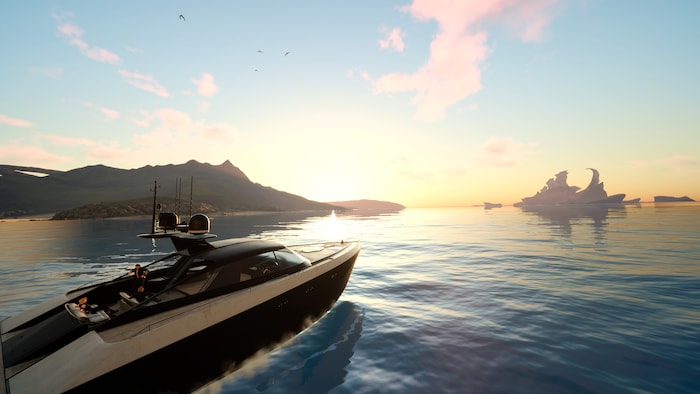 One of the main features of Final Fantasy XV is the ability to summon powerful creatures called Astrals. These massive beings can be summoned during combat to do massive damage to enemies, and each of them has its own unique abilities and strengths.
Apart from combat, Final Fantasy XV also offers many side activities and mini-games, such as fishing, cooking and racing.
Key features
Real-time action combat
Side activities
Character development
Players can summon powerful creatures called Astrals
Nier: Automata
| | |
| --- | --- |
| Release date: | 2017-03-17 |
| Genre: | RPG |
| Developer: | SQUARE ENIX |
Nier: Automata is set in a post-apocalyptic world where players control a combat android named 2B as she fights against mechanical creatures in a war between humans and machines.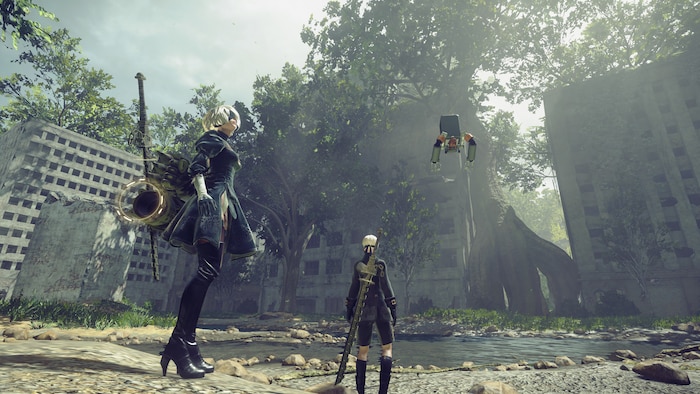 Automata presents more and more eccentric combat situations, in which it's not uncommon to fight in an arena populated by robotic samurai, tanks, flying metal balls and other inventive opponents that the game can come up with to test your abilities.
You can appreciate such details either on Xbox, PS, PC or Nintendo. All platforms assures the same amount of fun.
Key features
Multi-genre gameplay
Deep and complex story
Multiple endings
Challenging boss fights
Monster Hunter: World
| | |
| --- | --- |
| Release date: | 2018-08-09 |
| Genre: | Action |
| Developer: | Capcom |
In Monster Hunter: World, players control a hunter who sets out on quests to hunt and capture various monsters.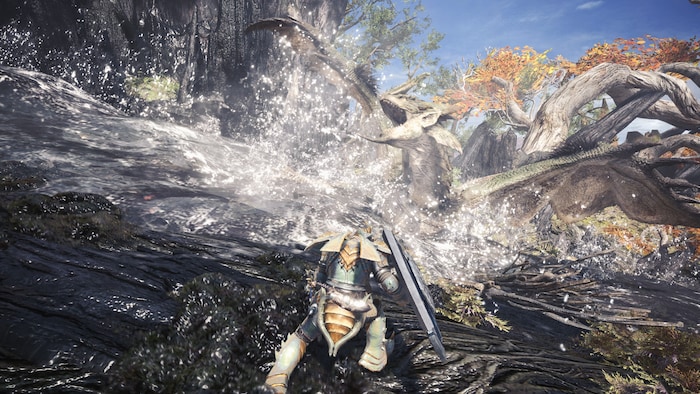 The gameplay in Monster Hunter: World revolves around hunting and capturing monsters, with an emphasis on strategic combat and preparation.
Players must carefully plan their hunts, gather resources and craft equipment before jumping into battle with powerful monsters. The battles are fast-paced and intense and require quick reflexes and strategic thinking to succeed.
Key features
Strategic combat
Various dangerous monsters
 Players can play the game solo or team up with friends to take on the game's challenging hunts and quests
Cross-platform play
Dragon Quest XI
| | |
| --- | --- |
| Release date: | 2020-12-04 |
| Genre: | RPG |
| Developer: | Square Enix |
The story of Dragon Quest XI follows a young man who discovers that he is the reincarnation of a legendary hero, and he must journey across the world to unravel the mystery of his past and save the world from a great evil.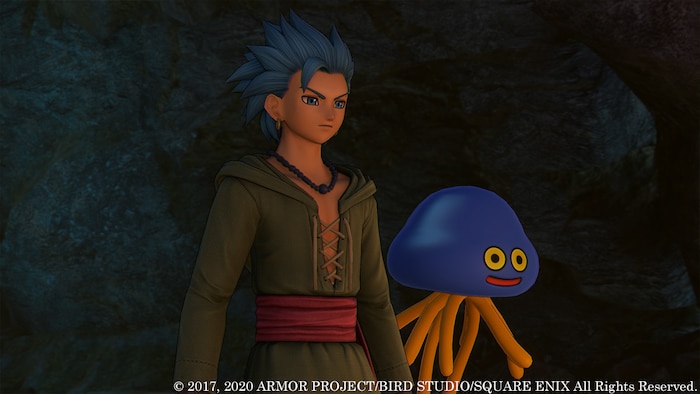 Compared to previous Dragon Quest games, it offers a more expansive and detailed world. The game's environments are larger and more complicated, with a higher level of interactivity.
While still maintaining the classic turn-based battles, the game introduces new features such as a free-form camera option that allows players to move around the battlefield, adding more strategic depth to the combat.
Key features
Turn-based battles
Free-form camera option
Mini-games and side activities
Expansive world
Tales of Berseria
| | |
| --- | --- |
| Release date: | 2017-01-26 |
| Genre: | RPG |
| Developer: | BANDAI NAMCO Studios Inc. |
Tales of Berseria story provides a dark and mature narrative that explores themes such as revenge, morality, and redemption. The characters are well-written and memorable, with each one having its own unique backstory and motivations.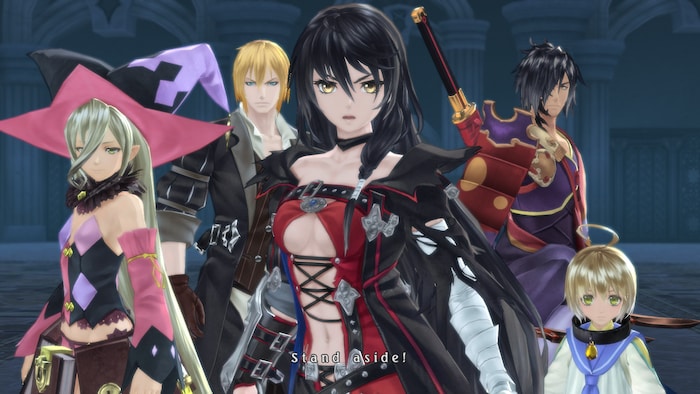 Unlike previous versions, when a character attacks with a depleted Soul Gauge, his attacks can be easily blocked by the opponent.
However, the Soul Gauge will automatically recharge over time. In combat, enemies drop souls that the player can collect to replenish his soul meter.
Key features
Dark and mature storyline
Soul Gauge can be blocked
Memorable characters
Unique combat system
Fire Emblem Three Houses
| | |
| --- | --- |
| Release date: | 2019-07-26 |
| Genre: | Adventure |
| Developer: | Intelligent Systems |
Fire Emblem Three Houses is placed in a medieval-inspired world where players take on the role of a professor at a prestigious school for warriors. As the professor, players must choose one of three unique houses to lead and train in the art of combat.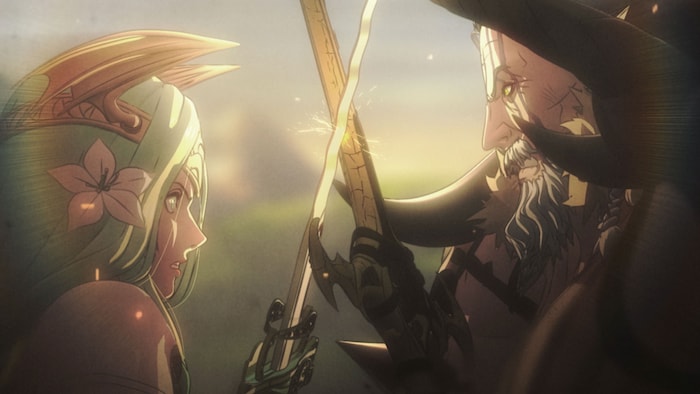 Players can have conversations with their allies, build support levels, and even enter into romantic relationships. These relationships can affect the story and the game's ending.
Fire Emblem Three Houses have a stunning art style that blends traditional Japanese anime with Western-inspired character designs. The game's colorful and vibrant world is brought to life with detailed backgrounds and fluid animations.
Key features
Academy life
Strategic gameplay
Deep character interactions
Stunning art styles
Xenoblade Chronicles 3
| | |
| --- | --- |
| Release date: | 2022-07-29 |
| Genre: | Action |
| Developer: | Monolith Soft |
Xenoblade Chronicles 3 writing remains similar to previous entries, as there was no need to change something great, but its gameplay mechanics are slightly different.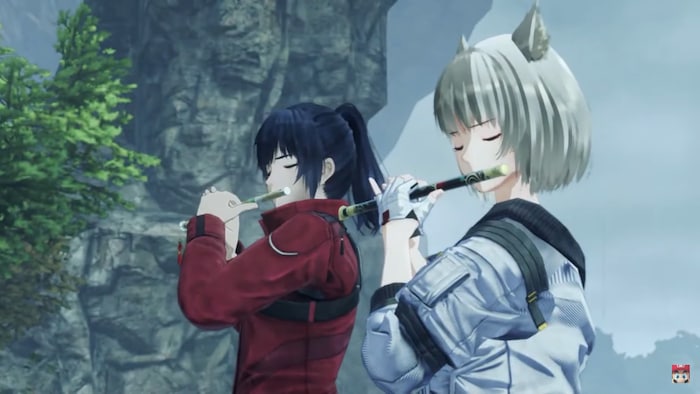 The plot is set in Aionios, a world where two constantly at war nations, Keves and Agnus, deploy soldiers with a lifespan of only ten years. It follows the journey of Noah and his childhood friends Eunie and Lanz from Keves, and Mio and her fellow soldiers Sena and Taion from Agnus.
After gaining a mysterious power, they unite to search for safety and uncover the secrets of their world, including the perpetual war and the true nature of their existence. Although the game has no multiplayer, it has so much to give offline.
Key features
Each character has a starting moveset based on a Class
Fast travel option
Action-based battle system
Character class changing possibility
In conclusion, there are many exciting games like Genshin Impact available to play now, not only for PC and Steam but all the platforms, including mobiles. From the vast open world of Breath of the Wild to the immersive combat of NieR: Automata, there is no shortage of fantastic titles to enjoy. You just have to choose which one suits you best, or decide on each one in turn!