The original Gothic was truly a charming action role-playing game, but  the sequel was widely considered to be even better.
The best proof of that is the fact that players still occasionally return to meet their old friends from the penal colony and experience the adventurers of the Nameless Hero once more. In case you'd like to try something new instead, here are some of the best games like Gothic.
Risen
| | |
| --- | --- |
| Release date: | 2009-10-30 |
| Genre: | RPG |
| Developer: | Piranha Bytes |
Let's start with a game made by the same developers who created Gothic – surely, they would know how to make a great Gothic alternative.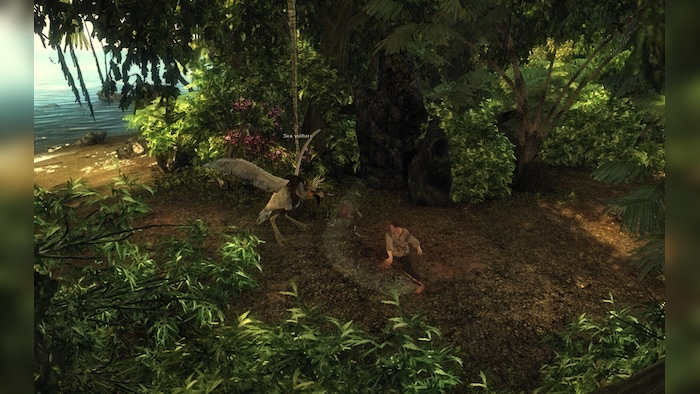 The first installment in the Risen series feels incredibly similar to classic Gothic games, which brings a lot of nostalgia value to the table if you played and enjoyed Gothic back in the day. It's like a more polished version of Gothic with updated graphics and more fluid controls. Combat received a general overhaul as well, and so fighting the enemies and thus earning experience points feels much more rewarding.
Key features
Immersive role-playing experience in a medieval fantasy world
An open-world environment that can be navigated freely
Character progression with different paths to follow and specialize in
A well-designed world that makes exploration fun
Kingdoms of Amalur: Reckoning
| | |
| --- | --- |
| Release date: | 2020-09-08 |
| Genre: | RPG |
| Developer: | 38 Studios |
An underrated gem that deserves a lot more praise and attention – if you loved Gothic, you'll most likely enjoy your time here as well.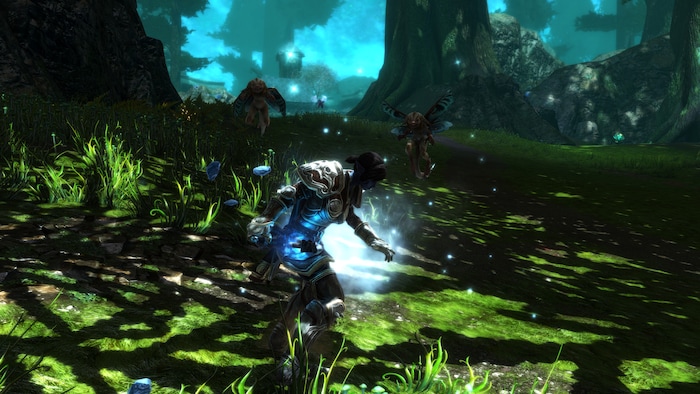 Kingdoms of Amalur is an action role-playing game that sometimes feels like something you could describe as a single-player MMO due to its incredibly large open fantasy world, a large number of unique side quests, and dozens of hours of content if you wish to complete everything there is to do. One of the game's selling points is its exceptionally fluid and dynamic combat system, where you can combine different playstyles to adjust the gameplay to your personal preference and it works even better with a controller.
Key features
A fantasy aRPG that encourages mixing different fighting techniques
A satisfying exploration experience in a vast open world
Character progression with a variety of combat and non-combat skills to develop
Epic score that helps to build the right atmosphere
Dragon's Dogma
| | |
| --- | --- |
| Release date: | 2016-01-15 |
| Genre: | Adventure |
| Developer: | CAPCOM |
If you'd prefer a game where you have trustworthy companions by your side, Dragon's Dogma could be worth checking out.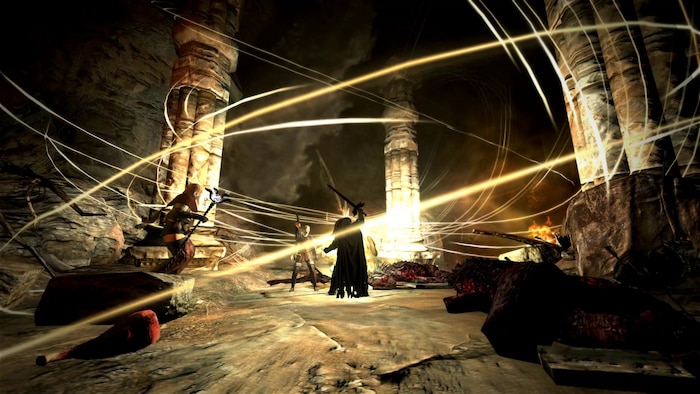 Dragon's Dogma is a fantasy action role-playing game praised mostly for both gameplay and its Pawn system – a game mechanic that revolves around a special type of companion characters designed by other players. You can make your own Pawn and hire the ones made by other players. While the game lacks a true multiplayer mode, the Pawn system allows for asynchronous interactions between players. For example, items given to other players' Pawns are effectively transferred to the Pawn's master, which makes trading possible.
Key features
An immersive RPG experience in a fantasy universe
An open world that you can explore on your own
A unique Pawn system that revolves around companion characters
Dynamic combat with the elements of hack and slash
The Witcher 3: Wild Hunt
| | |
| --- | --- |
| Release date: | 2015-05-18 |
| Genre: | RPG |
| Developer: | CD PROJEKT RED |
If you loved Gothic for its role-playing elements, there's no way you wouldn't also like The Witcher 3 which brings this experience to a whole new level.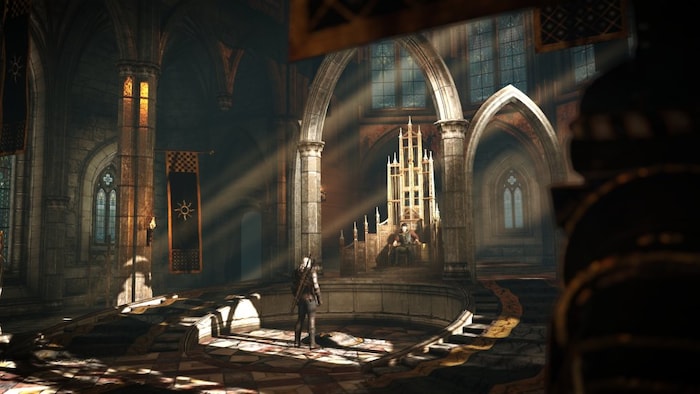 The Witcher 3 is certainly a much more modern Gothic alternative and doesn't share too many elements with it, except that both are action RPGs and both are set in medieval fantasy open-world environments. It's still definitely a must-play for any Gothic fan for the immersive fantasy experience alone, but there's much more to be appreciated about it, from the story and epic score to side quests and memorable characters, ending with a massive living world full of hidden treasures and dangerous creatures from myths and folklore.
Key features
One of the fullest fantasy RPG experiences available up to date
A huge open-world environment with gorgeous landscapes and stunning views
A well-made character progression system, where each choice matters
Meaningful decisions, folklore beasts, a captivating story, and much more
The Forest
| | |
| --- | --- |
| Release date: | 2014-05-30 |
| Genre: | Adventure |
| Developer: | Endnight Games Ltd |
Last but not least among the worthy Gothic alternatives is The Forest – although the genre is quite different, you're guaranteed to have a lot of fun still.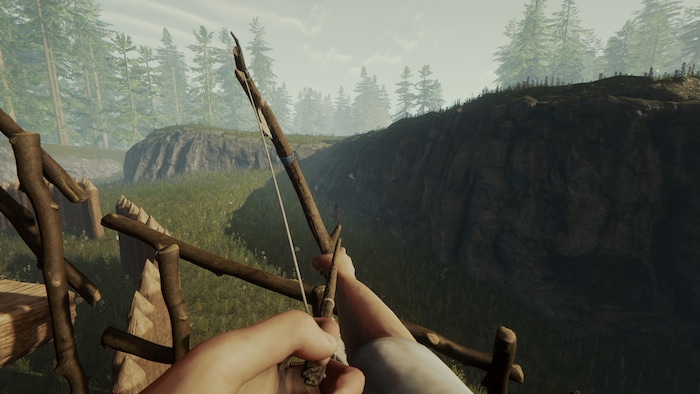 Gothic was praised for several reasons, but if you wish to play something with no character progression attached and a mainly optional story, maybe a survival-oriented title would be a better fit for you. For example, The Forest – a game, where your plane crashes in the middle of nowhere, marking the beginning of a difficult struggle for survival.
Key features
A survival horror experience at its best
Focused mostly on exploration and surviving in a hostile, open-world environment
Lots of realistic crafting options
Features multiplayer mode
Conclusion
There is a variety of games similar to Gothic to choose from but depending on what you valued in Gothic the most, you may be inclined to pick different titles. Whether it's another action RPG or not, there are plenty of interesting games like Gothic available on the market, so feel free to use our list as a reference and hopefully, you'll find something new to enjoy.