We live in a world where everyone can be whatever they want. All this thanks to video games that help us explore fantastic realms, entirely different from ordinary everyday life. Some players decide to conquer alien civilizations, while others dream of growing their own gardens.
If you belong to the second group and working on a pixelated farm is your favorite form of recreation, you've probably already dealt with the Harvest Moon. This video game series is ranked as a bestseller in the economic farming simulator genre, and you may be believing no other title can replace it. Fear not – the biggest adventure is still ahead of you! Let us introduce a ready list of our best proposals for games similar to Harvest Moon.
The Best Games Like Harvest Moon
Stardew Valley
PC
PS4
XO
NS
AND
iOS
A sandbox simulator with role-playing elements, released in 2016 by ConcernedApe, heavily inspired by Harvest Moon. A young man, who works for a large corporation inherits an old farm and starts his new exciting life.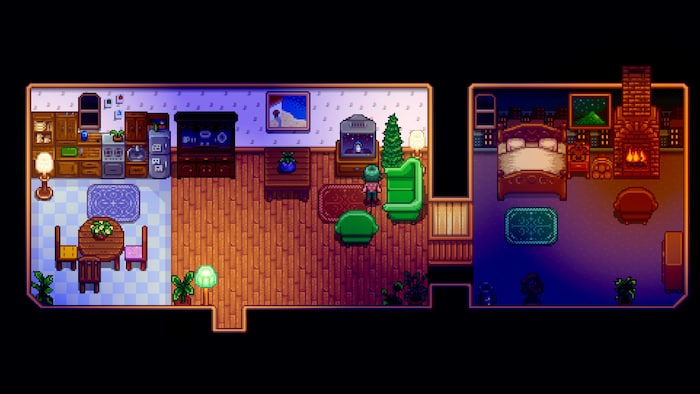 You have received a charming farm that desperately needs renovation. Starting with the basics, you will build your property, plant vegetables, farm crops, raise animals, and improve your skills. You will become part of the local community and meet many kind citizens with whom you will have fun in social meetings and events. Also, you can explore the map, go to dungeons, fight monsters or simply relax while fishing. Stardew Valley is a real-life simulation!
Key Features
Renovate your farm and make the best of it
Plant crops, raise animals and learn new skills
Get to know your neighbors, meet someone nice, and start a family
Play solo or online with up to 4 players
My Time At Portia
PC
PS4
XO
NS
It is a third-person simulation with RPG elements, created in 2019 by Pathea Games for PC, PS4, Nintendo Switch, and Xbox One. Become part of a post-apocalyptic world where every inhabitant looks to the future with trust and faith.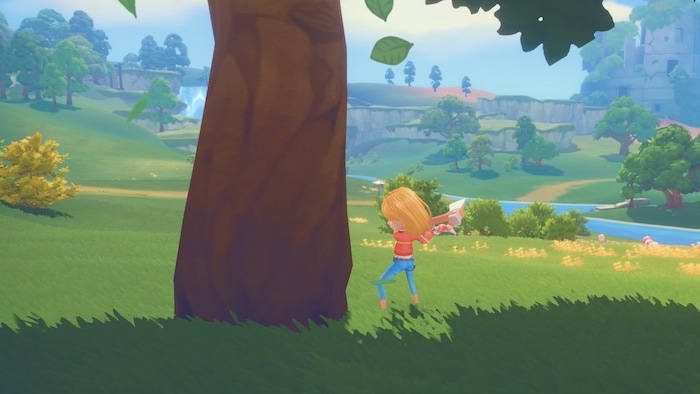 Take on the role of a young craftsman and start your business in the heart of a small village. Complete quests, expand your workshop and produce useful items. Become part of a community where everyone is actively rebuilding the new world. Go on expeditions, explore, discover forgotten remains from the past, fight monsters and gather resources. Get to know everyone in your village and become part of your shared history.
Key Features
Expand your workshop and make your business run like clockwork
Organize your farm in whatever style you want
Go on expeditions in search of ancient relics and resources
Become part of a community, fall in love, and start a family
Yonder: The Cloud Catcher Chronicles
A fantasy adventure game that regularly receives very positive reviews on Steam. Play as a kid, who lands on the magical and beautiful island of Gamea. Your task will be not only to make a life for yourself and meet new friends but also to set the land free from the mysterious power known as the Murk.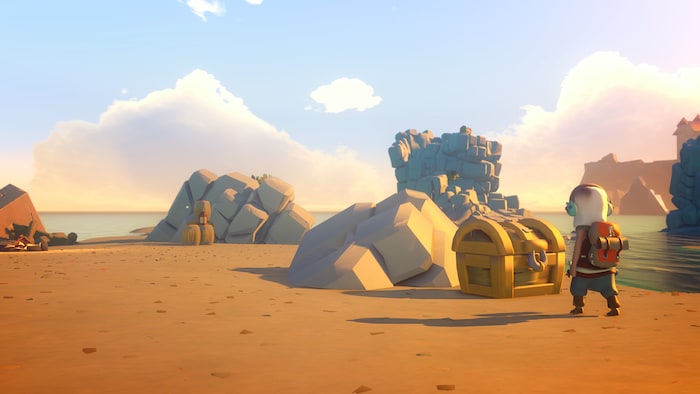 A rich island full of raw materials and extraordinary nature is your new home. Explore, complete tasks, and build farms. You will go on many adventures and meet the cute creatures that inhabit the island, including the good Sprites who will help you chase the Murk away. Travel through sandy beaches, green forests, and snow-capped mountain slopes. Learn new skills, make friends, and become a hero of the most beautiful island that ever existed.
Key Features
Explore and establish your place in the most magical place
Solve puzzles and chase the Murk away
Plant crops, learn crafts, adopt pets and relax fishing
Decide for yourself which path of progress you will choose and develop
Kynseed
PC
A sandbox indie role-playing game, created with authors of Fable, and released by the independent PixelCount Studios for PC in 2018. Move to a land inspired by British folklore, where time is constantly flowing, and everything has a beginning and an end.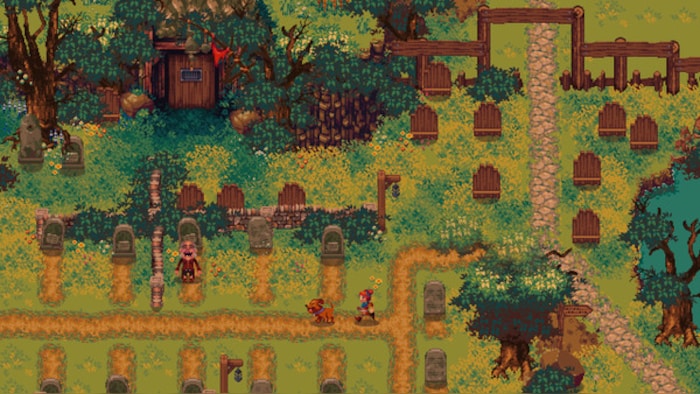 Become a farmer and grow as a trusted part of your community. Make friends, meet other characters and establish your place in the world. Set up a farm, improve it, collect resources and go on expeditions to fight and discover secrets. Watch how your family is doing and take care of their well-being. The world around you will change constantly, and so will you because everything in Kynseed is alive.
Key Features
Explore and fight dangerous creatures
Set up a farm, start your own business, and take care of your finances
Manage relationships with NPCs provided with advanced artificial intelligence
Discover the secrets of this world and collect powerful artifacts
Garden Paws
It is an adventure farmer simulation released in 2018 by Bitten Toast Games for PC. Try an entirely different proposition among games similar to Harvest Moon and play as a cute creature setting for a great adventure.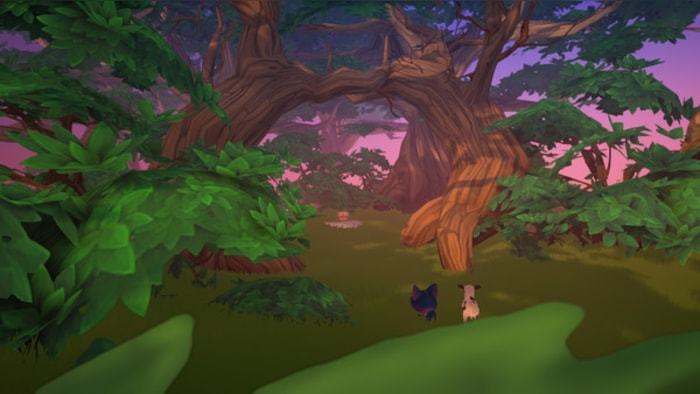 You receive a house in a small town that requires some development. There are many activities ahead of you: you will run your own business, take care of your farm, plant crops, raise animals and take part in numerous activities planned by your community. You will also set on fascinating and dangerous journeys full of adventures, during which you will find treasures and fight for them against vicious enemies. Decide for yourself what you want to do and have the fun of your life!
Key Features
Choose the pet you want to play as and customize its appearance by choosing from a variety of character creation options
Manage your store and develop your business as you wish
Build yourself a house, a farm and help expand the entire city
Explore, collect valuable resources and experience the greatest adventures
Graveyard Keeper
PC
PS4
XO
NS
AND
iOS
If you are interested in an unusual approach to the subject of strategic simulators with RPG elements, this may be a perfect choice. Become the graveyard manager and face a magical world full of wicked creatures and unexpected events.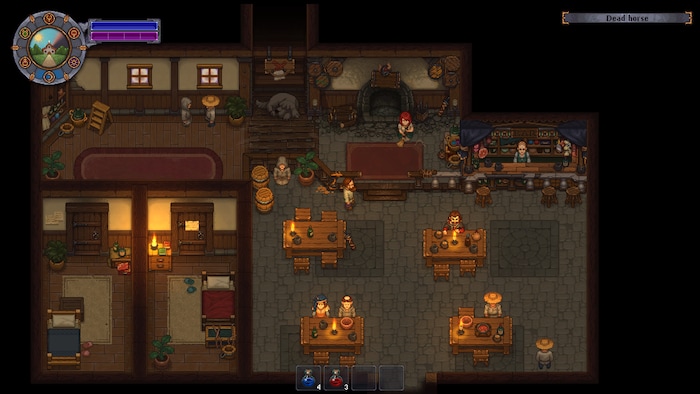 Graveyard Keeper is a game in which your task will be to look after the business of running a graveyard. The gameplay – full of dark humor – includes burying the dead, killing monsters of the underworld, and gathering funds to keep the cemetery in the best condition.
Key Features
Make decisions and keep your business safe
Complete tasks that will keep the cemetery working
Kill monsters and help burn the witches
Meet your neighbors and become part of a medieval community
Travellers Rest
PC
If you've ever fantasized about playing the role of a tavern owner living in the epic fantasy world, this is the chance to make your dreams come true. Manage your own inn and welcome exhausted travelers thirsty for ale and rest.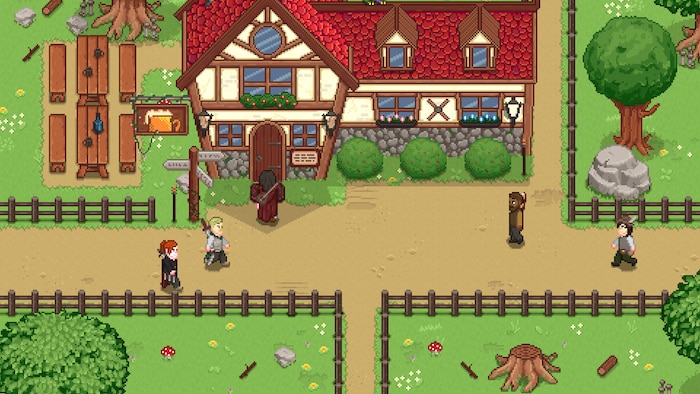 Get ready for Saturday's rush as there is a lot of work ahead of you. Build your business from scratch and furnish the inn as you like. Prepare meals, earn money, brew various types of liquor and collect resources. Build a farm to have easy access to the products you need to brew beer. Create your guests' favorite place to rest and become the most recognizable face around!
Key Features
Manage your inn and make sure the business brings profits
Collect supplies and make your own alcohol
Make friends and handle relationships with your clients
Explore, grow crops and gather valuable ingredients
As you can see, you don't have to buy your own field right away, to be able to enjoy spending some time outdoors. Farm games reliably offer a form of relaxing, that you can also practice sitting in your comfy chair at home. Immerse yourself in the fabulously colorful world of farming and harvesting at any time and place! What's more, the developers of farm simulators are regularly introducing new features to diversify the gameplay, thanks to which the players can also bravely set off on epic adventures or blend in with the local community. It's as simple as that. And whether you're a fan of farm games or not, keep in mind, that you can become whatever you want here.