John Wick is not an ordinary man – he is an absolute legend! Many of us have dreamed more than once that, just like him, we would throw ourselves into a gunfight while forgetting about the whole world. Well, maybe with a little fewer injuries.
If the brutal adventures of John Wick have always made you feel that wild combat call, we've got you covered! Fast-paced, dynamic shooter video games are the answer to the needs of all action-hungry players. For this occasion, we have selected a few titles for you to completely lose yourself in the exciting world of the best weapons, dynamic battles, and thrilling stories. Welcome to the list of ten similar games to John Wick movies!
Games that make you feel like John Wick
John Wick Hex
| | |
| --- | --- |
| Release: | 2020-12-04 |
| Genre: | Action-strategy |
| Developer: | Bithell Games |
It's a tactical action video game developed by Bithell Games and released thanks to Good Shepherd Entertainment in 2020. Do you want to play as John Wick himself? Choose this game!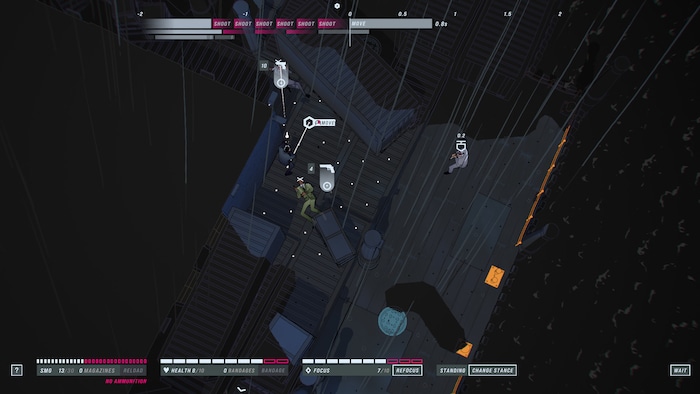 John Wick Hex is a cartoonish version of the main character's adventures, happening before the events known from the movies. It's fast, dynamic, neon-colored, and deadly exciting! Discover your abilities in unequal fights against dozens of enemies and try out weapons and attacks that you have not even dreamed of before. John Wick game is the ultimate action-packed gameplay experience for players looking for intense battles in legendary locations from the John Wick movies.
Key features
Play as John Wick and discover a storyline set before the events known from the movies
Explore your range of deadly moves and attacks
Discover an arsenal of weapons that will knock down all your enemies
Plan your attack tactics to get out of the fight
Enjoy the unique comic-style graphics
Dishonored
| | |
| --- | --- |
| Release: | 2012-10-12 |
| Genre: | Adventure |
| Developer: | Arkane Studios |
Become a deadly professional Victorian killer. Discover the gameplay features that John Wick fans love the most in this steampunk action title. There will be an intriguing plot, mystery, stealth, and epic bloody battles against vile enemies.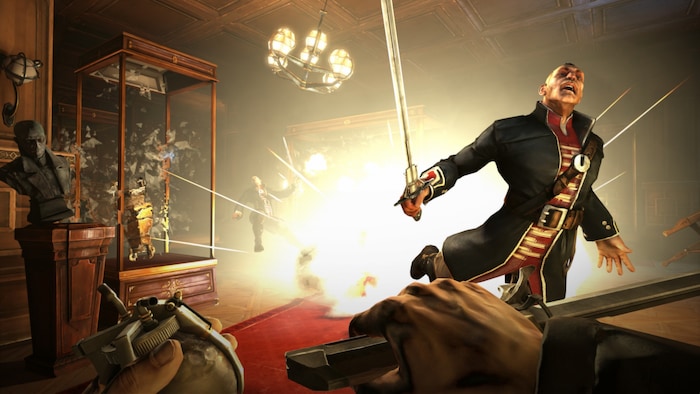 You are Corvo Attano, and the city of Dunwall hides many dark secrets and deadly intrigues that require an effective solution. Whose side will you choose? And how will this fierce gameplay shape you? Dishonored is a video game where you develop your own story and decide how your legend unfolds. Get ready for brutal battles, supernatural powers, and attacking enemies by surprise. Moreover, this title will recognize your playstyle to adapt the characters' behavior to your aggression level.
Key features
Play as Corvo Attano and discover dramatic chapters in Dunwall's history
Get caught up in a political plot and solve it your way
Sneak, use weapons or supernatural abilities
Use the elements of the environment to your advantage
Combine attacks and deadly moves to defeat your enemies even more effectively
Hotline Miami
| | |
| --- | --- |
| Release: | 2012-10-23 |
| Genre: | Adventure |
| Developer: | Dennaton Games |
This action video game is the 1980s in 2D, with neon graphics and a mesmerizing soundtrack in a deadly brutal edition. Get possessed by the passion of killing and rediscover yourself in the addictive gameplay of Hotline Miami!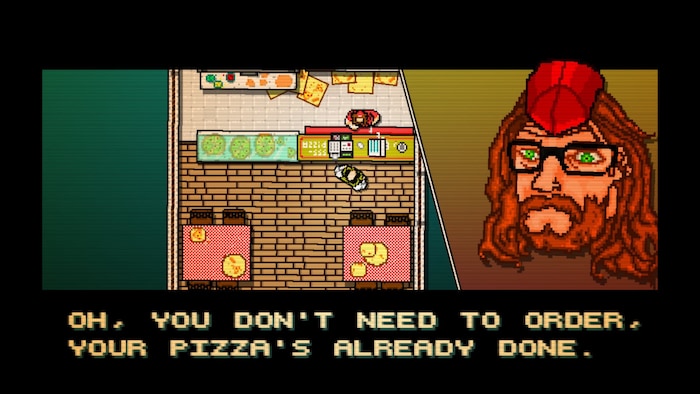 If you are looking for something brutal – this game is the answer to all your needs. Play the role of a hero who discovers an uncontrolled need to kill and embark on a murderous mission. Use weapons or elements of the environment and crush all your enemies. Find masks that will unleash completely new possibilities and make each level run with the blood of your enemies.
Key features
Play as a hero who has to kill
Come up with the most creative ways to eliminate your enemies
Use over 30 weapons and discover powerful equipment
Stand against hordes of enemies and don't get killed – in this game, death is permanent
Enjoy the thrilling soundtrack and unique graphics in the style of the classic GTA
Max Payne 3
| | |
| --- | --- |
| Release: | 2012-05-31 |
| Genre: | Adventure |
| Developer: | Rockstar Studios |
It is the third part of the spectacular series of action games, developed and released by Rockstar Games in 2012. If you're looking for action-fuelled, story-rich John Wick-like gameplay, you'll find it in Max Payne 3!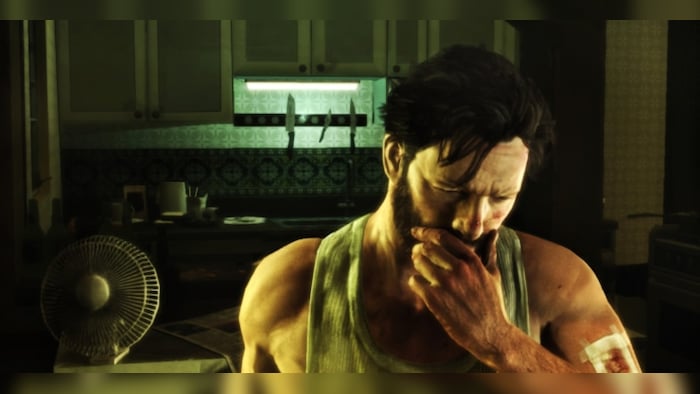 Play as a former cop who can't find purpose in life. After some tragic events in his life, he is merely a shadow of his former self. Arriving in Sao Paulo, he encounters a reality full of crime and brutality, which he quickly becomes a part of. But on which side? Play and see for yourself! Like John Wick, this video game is a dark tale of a man who seeks vengeance and lives haunted by the past.
Key features
Play the third part of the action video games about the ex-cop
Become a part of his new chapter in life and discover how the story unfolds
Take part in spectacular shootings and use extraordinary skills
Fight several enemies at the same time
Play solo or in multiplayer for up to 16 players
Call of Juarez: Gunslinger
| | |
| --- | --- |
| Release: | 2013-05-22 |
| Genre: | Action & Shooter |
| Developer: | Techland |
It is a real treat for all Wild West fans! Call of Juarez: Gunslinger transfers you right in the middle of the brutal battle against villains – in an entirely epic style!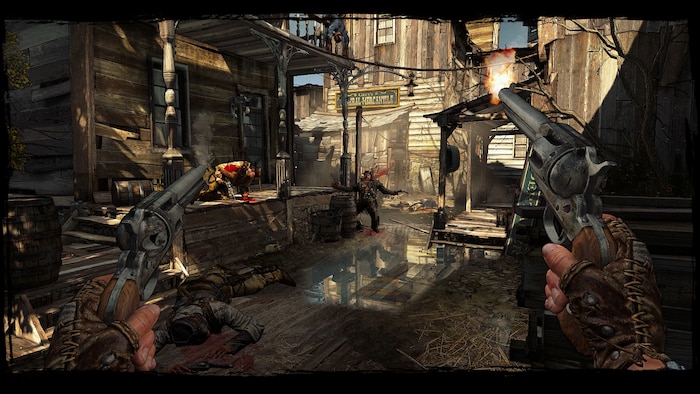 Prepare for wild deserts, dangerous canyons, gun combat, and fantastic stories. Play as Silas Greaves – the bounty hunter. Explore the unstable world of the Wild West and eliminate the most famous villains to create your legend. It is the story where facts mingle with fantasy – you have nothing else to do but adapt to it! In addition to the campaign, you will also find other single-player gameplay modes that will completely satisfy your hunger for cowboy adventures.
Key features
Play as Silas Greaves and become a famous bounty hunter
Explore breathtaking Wild West locations
Use weapons, elements of the environment, and the ability to slow down time to win the fight
Develop your skills and become a master in your profession
Try all the game modes
Hitman 3
| | |
| --- | --- |
| Release: | 2022-01-20 |
| Genre: | Stealth |
| Developer: | IO Interactive |
When you think John Wick, we think Hitman. This video game is the end of the new Agent 47 trilogy – the most famous contract killer in the world of video games. Discover how his dramatic story will end, and visit locations scattered all over the world to deal with the most vicious criminal organizations once and for all.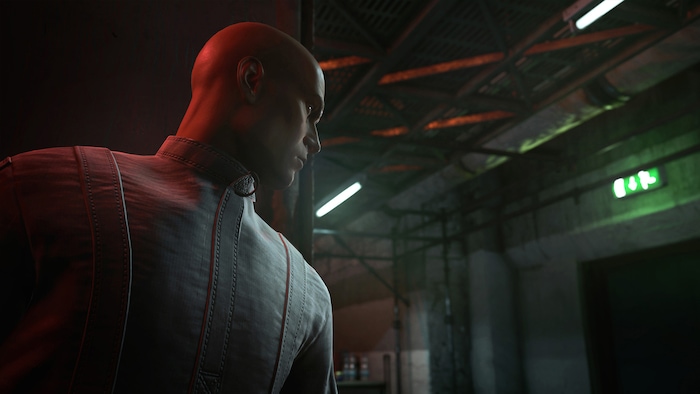 Hitman is a stealth game where you can adopt two tactics to win. Choose to strike your opponents by surprise or wander the city streets, wreaking death and chaos! Use an arsenal of brand-new weapons and gadgets, change the appearance and always be where your enemies expect you least. Hitman 3 video game is addictive action gameplay and a perfect choice for fans of John Wick's legend.
Key features
Play as the world's most famous contract killer
Explore the world and discover the details of a complex plot
Sneak and eliminate enemies by surprise
Use the latest gadgets and weapons that will give you an advantage in combat
See the ending of the dark tale of Agent 47's adventures
Superhot
| | |
| --- | --- |
| Release: | 2016-02-25 |
| Genre: | Action & Shooter |
| Developer: | SUPERHOT Team |
There is no plot and no overwhelming audiovisual setting. It is only a fight – in the most rewarding form ever!
Superhot is an action video game where you will fight hundreds of enemies to beat the following levels. This game is nothing like the other titles, presenting a unique combat style. Your enemies can die from just one hit, and so can you. Time influences your actions, and it does not flow if you are not moving. It allows you to plan your tactics and avoid enemy attacks. And what about weapons? You can use guns, knives, and everyday objects obtained in the battle.
Key features
Discover a unique action game focused entirely on combat
Stop moving to pause the flowing time
Kill with weapons or found and acquired items
Prepare your attacks and dodges
Enjoy the unique visuals of the game
Payday 2
| | |
| --- | --- |
| Release: | 2013-08-13 |
| Genre: | Action & Shooter |
| Developer: | OVERKILL - a Starbreeze Studio. |
Become the bad guy and choose a career as a lawbreaker! PayDay 2 is an action video game focused on four-person cooperation about a group of bandits undertaking a series of complex jobs. Become one of them and prove the law does not rule your life.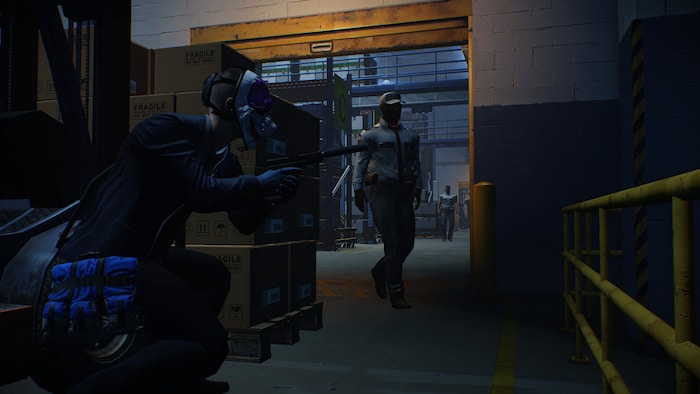 Accept jobs and work together to achieve the ultimate goal. Choose your character class and develop skills to become better in this unique work. Play solo or cooperate with other players to earn money and even better equipment! This game is a challenge where the scenarios are constantly changing, guaranteeing an entirely new gameplay experience every time.
Key features
Join an organized group of criminals
Accept jobs and complete heists
Cooperate with other gang members and plan your actions
Get better and better skills and equipment
Play solo or in multiplayer for up to four players
Mafia III
| | |
| --- | --- |
| Release: | 2016-10-06 |
| Genre: | Adventure |
| Developer: | Hangar 13 |
This game is revenge! Like in John Wick, the main character of this title has to lose something to enter the path of uncontrolled lust for revenge. Discover the world of complex mafia relationships and become a part of it in the legendary series of video games about the criminal underworld of massive cities.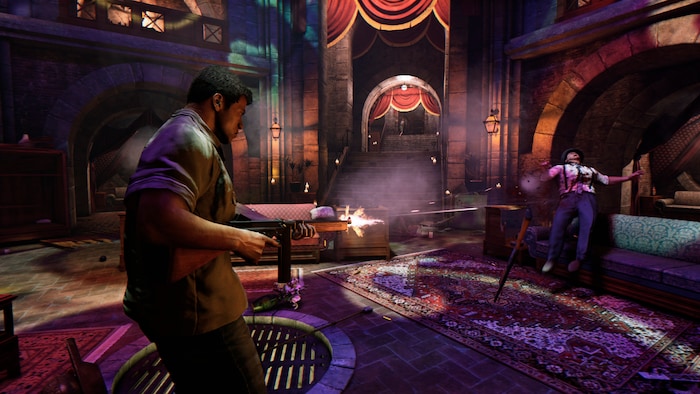 Play as Lincoln Clay, a Vietnam war veteran who lost everything. The culprits are the Italian mafia, whose main protagonist swears to destroy. Enter the dark path of crime, gain allies, take over the businesses of your enemies and rise to power in the fictional city of New Bordeaux. There will also be car chases, shootings, fights, and brutal adventures in the shady style of Mafia 3.
Key features
Play as a revenge-driven veteran of the Vietnam War
Build your new life on the ruins of the previous one
Climb the career ladder in a world ruled by mafia
Get involved in intrigues and take part in brutal battles
Do whatever it takes to destroy your greatest enemies
Shadow Warrior 2
| | |
| --- | --- |
| Release: | 2016-10-13 |
| Genre: | Fighting |
| Developer: | Flying Wild Hog |
It is the first-person shooter video game with RPG elements from 2016, which offers a world that combines the magic and brutality of combat. See a reality where humans and demonic beasts share the same land and restore the disturbed order!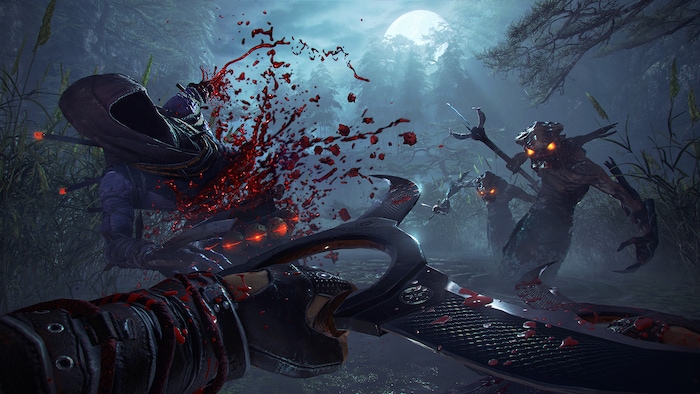 Shadow Warrior 2 is a video game about battle legend. Play as Lo Wang – a mercenary who chose to live in the wasteland. Drawn into another intrigue, he sets out on a journey leaving behind only the slain bodies of his enemies. Use a vast arsenal of weapons, discover the secrets of the world around you and fight demons in dynamic battles. It is a proposition for fans of fun action games focused on spectacular battles and a unique storyline.
Key features
Become a mercenary and start your next adventure
Discover a world where humans and demons live side by side
Engage in the plot and shape it yourself
Fight in dynamic battles and use guns and melee weapons
Play solo or in the co-op for up to four players
Why do we love John Wick? And why do we want to feel like John Wick? Well, this is a man whose legend surpassed him. Boogeyman, Baba Yaga – these are the monsters that arose in the minds of his enemies long before the main character visited them. And this guy did it all for the dog!
Video games like John Wick are all about action, combat, and blood. But also heartbreaking stories of the main characters, their weaknesses, professionalism, or the unfortunate circumstances in which they live. These are tales of warriors, revenge killers, and desperate ex-lawmen. Yes, aggression is the last method of solving problems. But when all in your gameplay fails – it is the only way to get rid of the real monsters.