The most thrilling stories are fun. Discovering more secrets and dark locations is a reward in itself. And if they are written as well as Little Nightmares – they stay with us forever.
Indie horror platform games are experiencing their golden age of popularity. And although some titles adopt ideas from others, they all provide master-level satisfaction. The release of Little Nightmares 2 in 2021 proved how much fans had been waiting for the second installment of the game, as it gained overwhelmingly positive ratings on Steam really fast. Have you played this title and are looking for something with a similarly dark story and unique mechanics? Let us help you! On this list, you will find the best games like Little Nightmares, with which you will experience the survival adventure of your life.
Best Games similar to Little Nightmares
Hollow Knight
| | |
| --- | --- |
| Release: | 2017-02-24 |
| Genre: | Action & Shooter |
| Developer: | Team Cherry |
It is a side-scrolling platform game from the indie Team Sherry studio that will take you to a magical underworld full of bug-like creatures. Play as the fearless Hollow Knight and set off on an adventure to discover all the secrets hidden in the ruins of the ancient kingdom.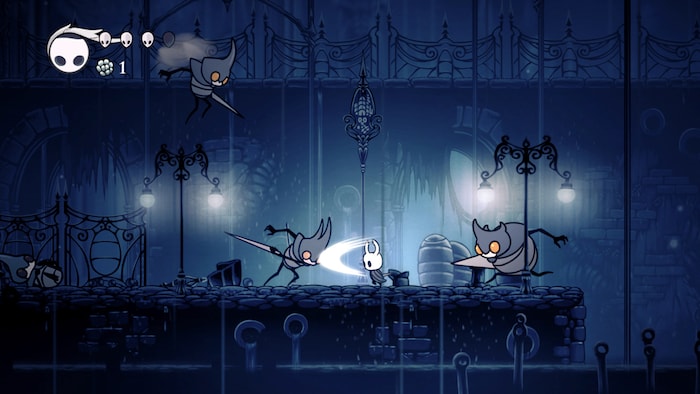 Travel the world of Hallownest in 2D and enjoy classic gameplay in a unique environment. Here awaits a forgotten world of ancient ruins, mysterious remains, and various fantastic creatures. Explore, discover and approach other characters to learn new secrets. Dozens of enemies and bosses will stand in your way, and you will defeat them with your speed and magic. The Hollow Knight is a recommendation for players looking for a bit more fairy-tale games similar to Little Nightmares.
Key features
Play as the brave Hollow Knight and set off on an epic adventure
Explore the ancient remains of an abandoned dungeons
Discover magical secrets and meet new friends
Fight your enemies and eliminate all bosses
Detention
| | |
| --- | --- |
| Release: | 2017-01-12 |
| Genre: | Adventure |
| Developer: | RedCandleGames |
Travel to 1960s Taiwan and experience true horror among creatures from the oldest folk legends and tales. Discover the story of high school students who get stuck in a school overrun by true evil.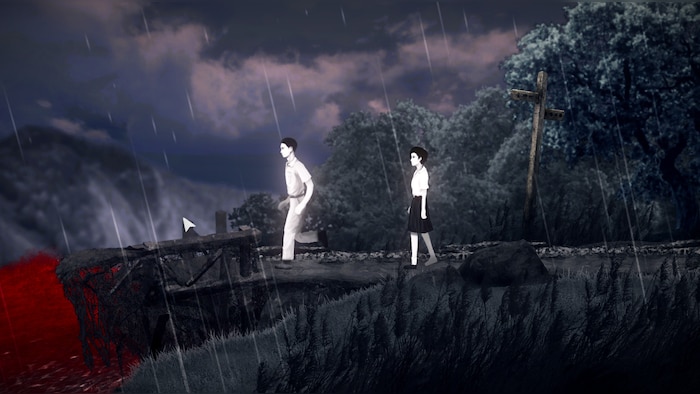 Death lurks around every corner in this school. Do your best to survive this trial and uncover the mystery of the odd changes. Explore, gather clues, solve puzzles, and set traps. In this game — just like in Little Nightmares — you will not defeat your enemies in combat. So hide as best you can and pray for your life!
Key features
Play as two high school students in the 1960s Taiwan
Explore an abandoned school and collect clues
Solve puzzles and learn details of the story
Set traps and hide to avoid being detected by powerful enemies
A Plague Tale: Innocence
| | |
| --- | --- |
| Release: | 2019-05-14 |
| Genre: | Adventure |
| Developer: | Asobo Studio |
It is a story about the unequal struggle of two children against the mysterious Inquisition in times of a deadly epidemic. Guide Amicia and Hugo as they try to survive in France during the Black Death.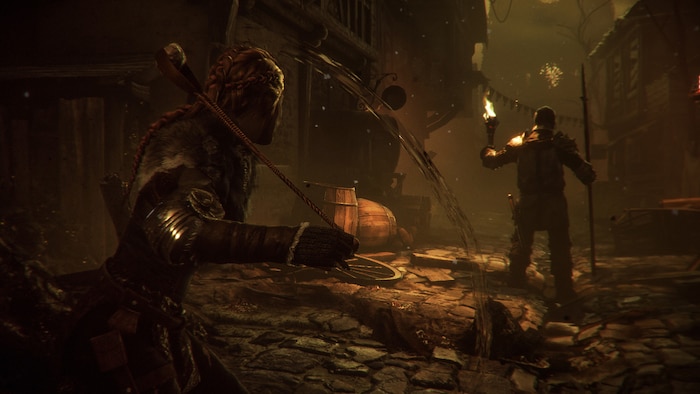 Just like in Little Nightmares, the protagonists in this game also do not have the option to fight in combat with the enemy. Their only way to survive is through exploration, hiding, and clever tricks. Sneak, hide in the shadows or stay in the light to avoid hungry rats. It is a recommendation for enthusiasts of adventure games with realistic and often violent scenes!
Key features
Play as Amicia and Hugo and try to survive
Escape the dark Inquisition and avoid the hordes of hungry rats
Discover Hugo's secret and learn the truth
Solve puzzles and fight
Limbo
| | |
| --- | --- |
| Release: | 2011-08-02 |
| Genre: | Adventure |
| Developer: | Playdead |
It is a classic platform game from 2010 where you'll manage the actions of a boy who finds himself in a mysterious and dark world. Accept the challenge, set off on a journey, and you might be able to save your lost sister.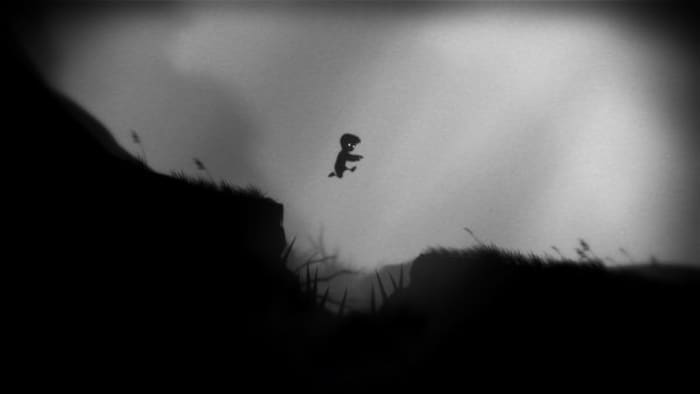 Players on Reddit claim that Little Nightmares borrowed some gameplay features from Limbo. So if you're looking for something similar – check this title out. It is an exceptionally dark and atmospheric story about a kid who sets off on a trip through a dangerous land full of murderous creatures. The only way to continue your journey is to solve a series of complex puzzles before it's too late.
Key features
Play one of the most atmospheric indie games ever
Manage the actions of a kid who has to travel through a dangerous land
Solve puzzles to continue your journey
Hurry up to avoid confrontation with murderous monsters
Soma
| | |
| --- | --- |
| Release: | 2015-09-21 |
| Genre: | Adventure |
| Developer: | Frictional Games |
If you're looking for first-person survival-horror games like Little Nightmares, Soma might be just perfect for you! Go to the underwater research facility and face the monsters from your worst nightmares.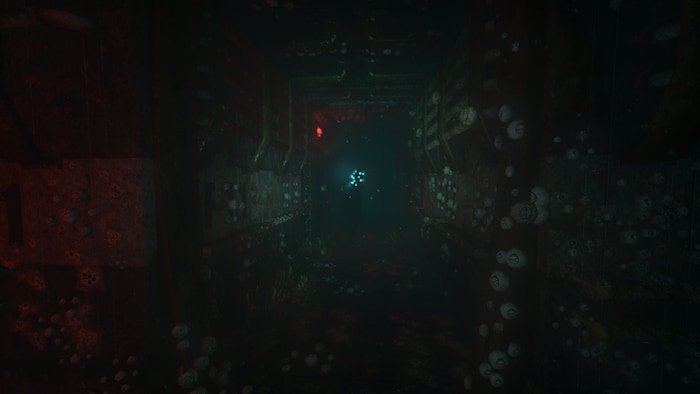 Welcome to PATHOS-II – an underwater research facility overrun by devastating AI and hideous creatures. Get ready as almost everything will want to kill you here, and your only task is to find a way out to freedom. Explore, sneak, discover secrets and avoid confronting the monsters. Soma is addicting gameplay for all fans of disturbing sounds, jump-scares, and the omnipresent atmosphere of despair.
Key features
Play one of Steam's favorite survival horror games
Lose yourself in a story where nothing is obvious
Explore, discover secrets and collect clues
Sneak and avoid confrontation with bloodthirsty opponents
Unravel / Unravel Two
| | |
| --- | --- |
| Release: | 2018-06-09 |
| Genre: | Adventure |
| Developer: | Coldwood Interactive |
These two 2.5D platform games are stories of a journey through breathtaking Scandinavian-like locations. In both parts, the protagonist is a tiny yarn person whose goal is to discover the secrets of this world.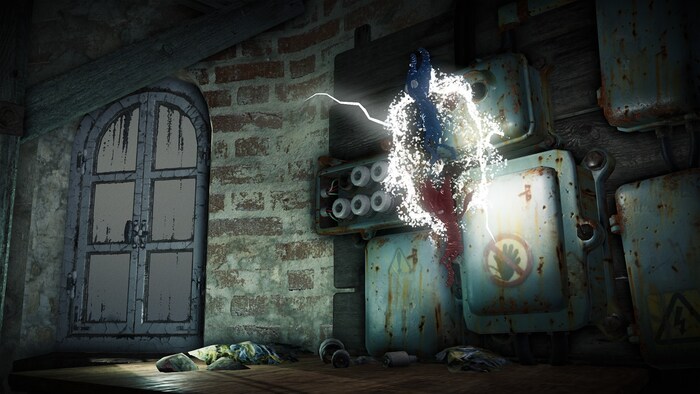 Unravel is a classic platform video game focusing on solving puzzles, avoiding obstacles, and following the designated path. However, the title has one unique feature – the parkour-like traveling on the yarn strings. The hero or two heroes in cooperation use threads from their bodies to swing, jump or remove obstacles. Unravel is a lovely recommendation for players from 7 years who love logical puzzles.
Key features
Play two parts of the story of the charming yarn man's journey
Explore the world using the yarn
Solve puzzles and avoid obstacles
Play solo or in cooperation
Hello Neighbor
| | |
| --- | --- |
| Release: | 2017-12-08 |
| Genre: | Adventure |
| Developer: | Dynamic Pixels |
It's a single-player stealth game where you'll encounter a creepy neighbor. Sneak into his basement to confirm if it hides a dark secret, and do your best to avoid being detected!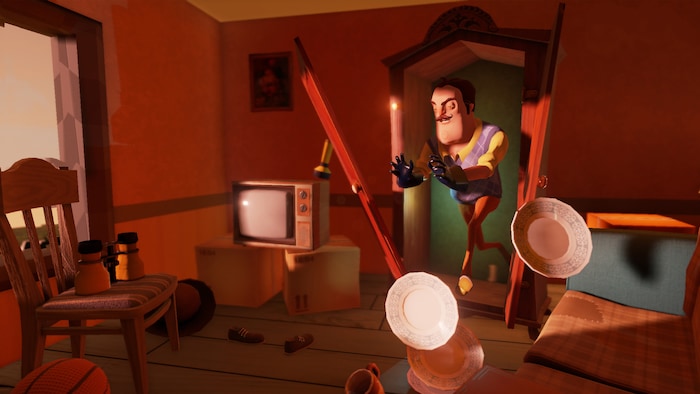 Hello Neighbor is a recommendation for fans of mysteries with stealth elements. Enter the strange neighbor's house and get to the basement at all costs. But be careful! If your enemy detects you, the whole adventure may end badly. Therefore, use the equipment, unique skills, and furniture to stay hidden for as long as possible.
Key features
Play a stealth game where you will sneak into your neighbor's house
Explore his house and find the basement
Sneak and hide
Distract a neighbor or run to continue the mission
We Happy Few
| | |
| --- | --- |
| Release: | 2016-07-26 |
| Genre: | Adventure |
| Developer: | Compulsion Games |
Imagine the 1960s England in a completely alternative version where everyone is addicted to the Joy drug. Will you also join the happy citizens? Or maybe you will awaken your fighting spirit and join the battle with the system?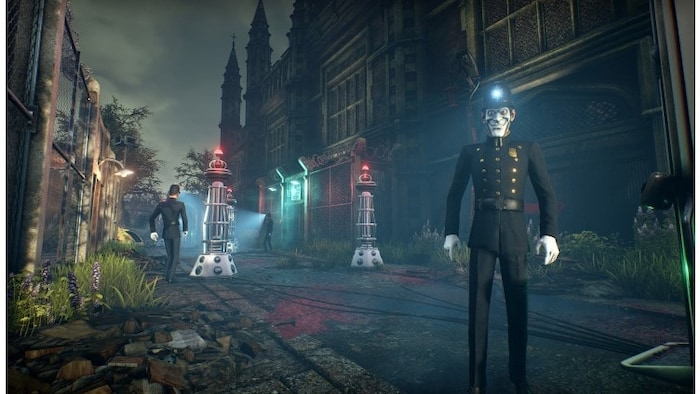 We Happy Few is a dystopian tale full of dark humor, where you will meet three unique heroes. Each of them has doubts about the lifestyle of the whole society and the use of the Joy drug. Get to know them better, discover the laws ruling this world, and choose your path in a survival game with many surprising endings.
Key features
Enjoy the dystopian reality of the 1960s England
Discover a world where everyone is addicted to one drug
Witness the stories of three people trying to live outside the system
Lose yourself in the psychedelic atmosphere of survival gameplay
Inside
| | |
| --- | --- |
| Release: | 2016-07-07 |
| Genre: | Adventure |
| Developer: | Playdead |
It's a 2.5D platform game from the creators of Limbo – this time even deeper and more challenging. Play as a kid who finds himself in the brutal war reality and avoids capture at all costs.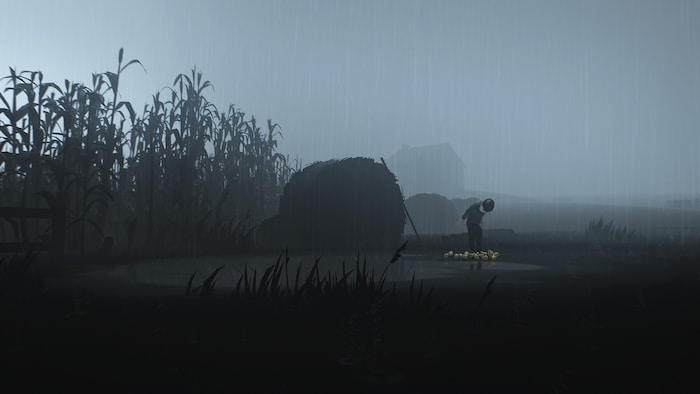 Inside is a game with no dialogue. To understand the message of the title, you have to discover the various secrets and plot details hidden in the game on your own. Take control of the young kid's actions and travel through the grim world of war and monsters to regain freedom. Solve puzzles, keep your eyes open and stay alert – evil lurks at every turn in this game.
Key features
Play the second game from the creators of the famous Limbo
Manage the actions of a kid as he tries to survive and regain his freedom
Explore a world torn apart by war
Solve puzzles and avoid confrontation with the enemy
White Shadows
| | |
| --- | --- |
| Release: | 2021-12-07 |
| Genre: | Puzzle, Adventure |
| Developer: | Monokel |
When a great catastrophe destroyed all life on Earth, only one city remained safe. Play as the young Ravengirl and set off on a journey to freedom and a long-lost hope.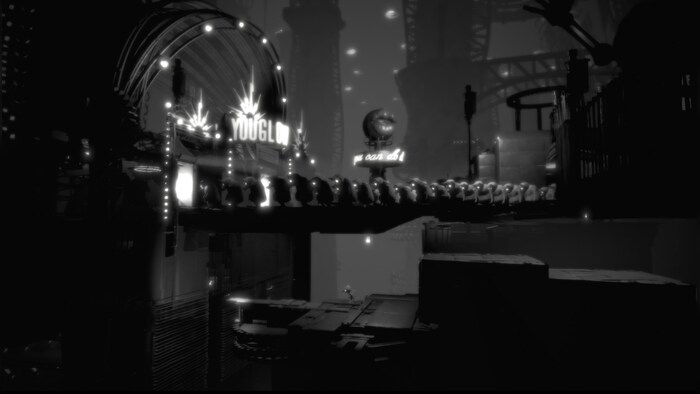 White Shadows is a classic side-scroll platformer with a unique history and audiovisual setting. Travel to White City, where subordination is the foundation of life, and play as a young heroine who awakened her rebellious spirit. Explore, avoid deadly traps and encounter the citizens of this grim dystopia. Will you be able to change your life?
Key features
Play as the young Ravengirl and set off on a journey to the farthest corners of White City
Explore the wicked city and discover its brutal secrets
Meet other citizens and collect information
Solve puzzles and discover the secret of this world
Alan Wake
| | |
| --- | --- |
| Release: | 2012-02-16 |
| Genre: | Adventure |
| Developer: | Remedy Entertainment |
Writers experience a lack of inspiration, and Alan Wake struggles with this terrible fate. Fortunately, his wife is arranging a fabulous trip that will improve everything! But is it for the better?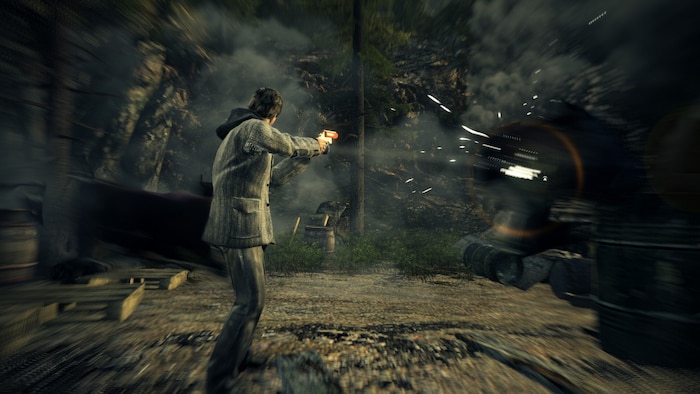 When the hero's wife disappears under mysterious circumstances, he sets out to find her. Unfortunately, this idyllic town turns out to be an extremely dark location full of strange locals and mysterious creatures. Explore, collect clues and uncover the secrets of this place. And most of all – discover the mystery of the thriller that you already wrote.
Key features
Play as a thriller writer struggling to survive in a small town
Collect clues and find your missing wife
Explore, get equipment and solve puzzles
Avoid confrontation with enemies or try to fight them
Horror indie platformers and adventure games are a unique genre combining elements of dread and charming fairy tales. It's completely different gameplay than in classic horror video games, where all the fun focuses on jump scares. Here you usually have a cute hero in a mysterious world full of mortal dangers. Evil lurks everywhere, but it's also easy to meet a friend. Or watch that friend die. Or die yourself! This unique blend of fear, comfort, delight, and other emotions makes them hit harder and stay in your memory. So if you are looking for a game that will bring you a series of colorful characters, dangerous locations, and unsolved puzzles – play games like Little Nightmares.