The Need for Speed series sold hundreds of millions of copies during over thirty years of its existence. It debuted in 1994 with the first game for fifth-generation consoles and PC, prospering today with new titles providing an even better plot, car models, and brilliant visuals.
Focusing on illegal and fun car racing, the Need for Speed series has become a massive success for Electronic Arts. But its titles differ in terms of physics, setting, and simulator-like gameplay. Some are more of street racing with forgiving damage mechanics, while others deliver realistic competition with life-like obstacles included.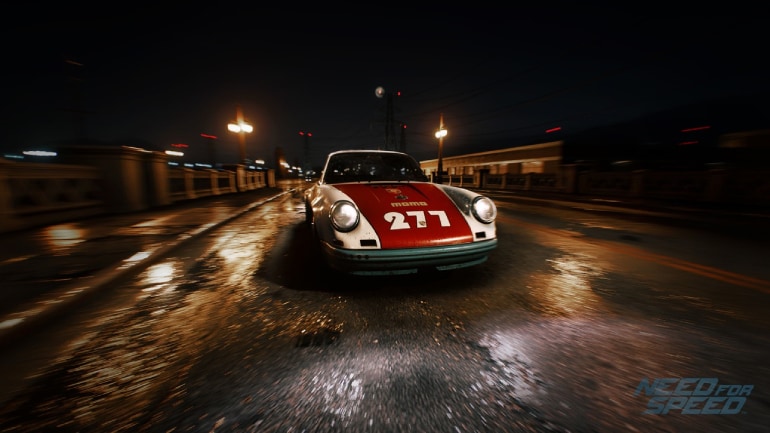 Need for Speed has experienced many modifications, mainly due to changing development studios. The first Need for Speed from 1994 was visually stunning – and then it all got better. 2012's Need for Speed: Most Wanted significantly improved that quality for PlayStation 3, Xbox 360, and many other platforms. And Need for Speed from 2015 introduced the classic gameplay in an enhanced version presenting many car customization options and a thrilling open world showing the city nightlife. This legendary series features 28 titles, DLCs, and remakes. But technically, the best is one of the latest – Need for Speed: Heat from 2019, taking players to the Miami-inspired Palm City featuring 127 fantastic cars.
Regarding the plot, NFS has one striking similarity to the Grand Theft Auto series. The hero often finds himself in the criminal underground and tries to achieve a goal by participating in risky races. There are lots of plot twists and memorable moments! But overall, Need for Speed delivers a proven racing experience as a genre. And many games guarantee a similar experience while connecting other categories like open-world, arcade, or simulation. Find them all on this list of NFS alternatives if you're looking for something similar but different.

Games Similiar to Need for Speed
Forza Horizon 5
| | |
| --- | --- |
| Release date: | 2021-11-09 |
| Genre: | Racing |
| Developer: | Playground Games |
It is the latest installment in the open-world racing series and a victorious child of the Forza Motorsport simulator. Since 2012, the Forza Horizon series has taken all the know-how of developing an enjoyable racing game and put it into Forza Horizon 5.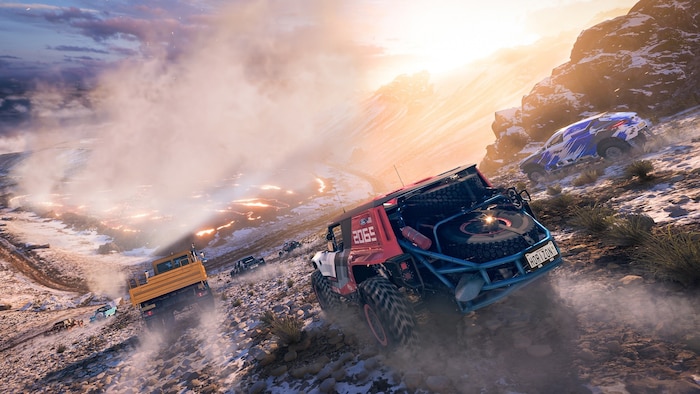 FS 5 action takes place in Mexico and features the largest map in the series' history. Players can drive over 500 iconic cars, experience harsh weather, and enjoy a rewarding customization system. The key feature that differs from the Need for Speed series is the implementation of various racing missions instead of playing city street races focused on escaping the cops. Comparing this game to the latest Need for Speed Unbound, it's easy to see that the most vital thing in Forza Horizon 5 is realistic driving physics and attention to detail. It is also available on Xbox One and introduces an exciting multiplayer experience.
Key features
Play the new installment in the realistic racing series
Complete various missions on a breathtaking Mexico map
Experience changing weather and accurate car physics in challenging conditions
Drive vehicles from different categories and historical eras solo or in multiplayer
Burnout Paradise Remastered
| | |
| --- | --- |
| Release date: | 2018-08-21 |
| Genre: | Racing |
| Developer: | Stellar Entertainment |
This recommendation is a refreshed version of the 2008 game, including the base title with eight DLCs. Looking for something like Need for Speed but a bit crazier? Get Burnout Paradise!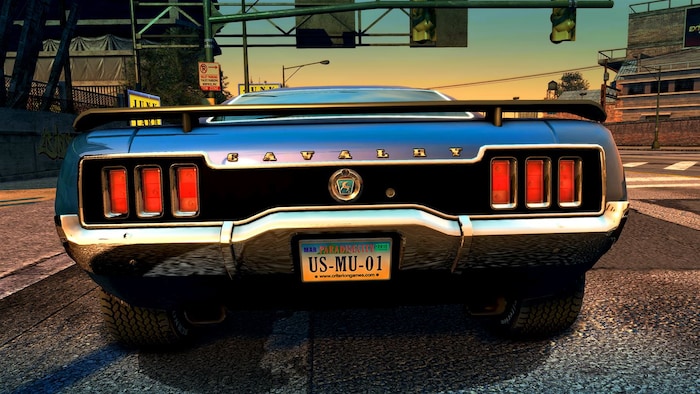 This game is risky, and that's why we love it. If Forza Horizon is more of a simulation, Burnout Paradise is the total opposite. It's a prime example of an arcade title focusing on spectacular races featuring eliminating rivals and wreaking mayhem on city streets – everything to win! But the most satisfying part is the massive destruction, especially delightful to witness in the fast-paced Showtime mode. Moreover, you can play this fun title on PC, PS4, XONE, and Switch!
Key features
Play an exciting remaster of the 2008 arcade game
Complete the craziest challenges and enjoy the destruction
Drive 150 vehicles in stunning 4K quality
Play career mode solo or compete in multiplayer with up to eight players
GRID: Autosport
| | |
| --- | --- |
| Release date: | 2014-06-26 |
| Genre: | Sport |
| Developer: | Feral Interactive (Linux) |
This series started with highly realistic racing games equipped with aggressive AI and unpredictable challenges. A GRID: Autosport is the game with the most content in the series!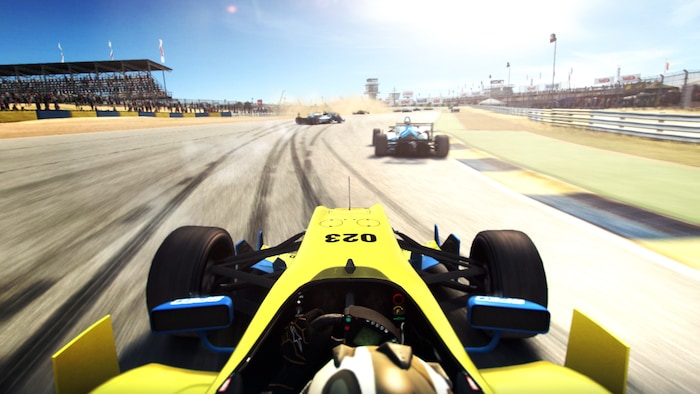 GRID: Autosport leaves an extensive storyline for a realistic career mode featuring five types of races: Endurance, Open Wheel, Street, Tuner, and Touring Car. You don't need to collect cash, as experience points are all that matters! It is an excellent professional driver simulator, stunning with details and options for vehicle customization. Plus, it's available on multiple platforms, including Android and iOS.
Key features
Play a realistic racing game from Codemasters
Test yourself on over a hundred unique routes
Modify cars and replace your team whenever you want
Play solo or in multiplayer
Assetto Corsa
| | |
| --- | --- |
| Release date: | 2018-04-20 |
| Genre: | Racing |
| Developer: | Kunos Simulazioni |
It is the next ultra-realistic racing simulation available on Oculus Rift VR headsets for an even better gaming experience. Although Assetto Corsa is an indie title, it gets many very positive reviews on Steam.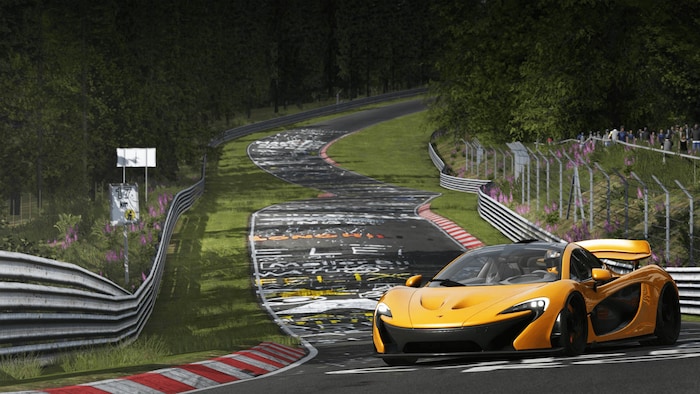 The creators of this game focused on one thing – detail. You can operate faithfully recreated vehicles using advanced settings for technical parameters or driving physics to create your dream racing adventure. How does it compare to Need for Speed? The former exists purely for fun – many possible actions, damage, or behavior of the car have practically no right to work in the real world. But in Assetto Corsa, you will encounter the most realistic race tracks, vehicles, and external factors, so it is a perfect recommendation for enthusiasts of life-like gaming experiences. However, it has one disadvantage – you will need a decent racing wheel to achieve truly rewarding results.
Key features
Play an indie racing simulator
Drive perfectly replicated models of your favorite cars
Play in career mode or have fun with a variety of challenges, including different objectives
Play solo or in multiplayer
The Crew 2
| | |
| --- | --- |
| Release date: | 2018-06-29 |
| Genre: | MMO |
| Developer: | Ivory Tower |
In the past, The Crew's plot has focused on gangster themes – just like Need for Speed. Now it's a set of engaging races spread across almost the entire open world of the United States, where you can do whatever you want.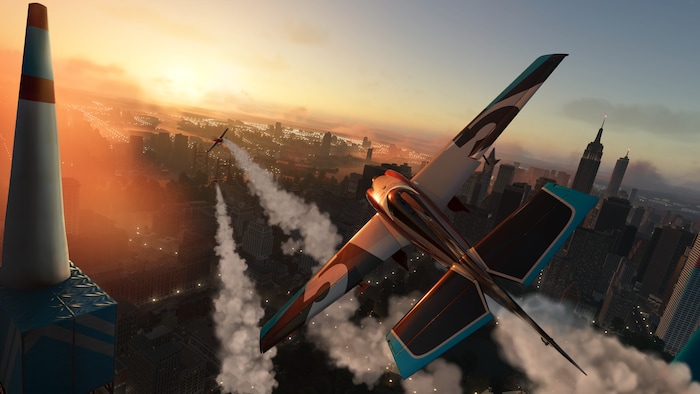 Unlike Need for Speed, The Crew 2 is an MMO where players design a character and join epic and fun races for ultimate fame. You'll participate in various challenges featuring street racing, drift, monster truck shows, and more. But why limit yourself to cars only? This title also provides the ability to operate boats and planes! And the stunning graphics make the flying experience really fun!
Key features
Play an epic racing MMO
Explore in cars, boats, and planes
Participate in thematically mixed challenges and replay them whenever you want
Level up and unlock more exciting quests
All games on this list offer unique gameplay focusing on major features like the technical details, accurately recreated race tracks, or the most fun. So what to choose first? Consider what genre you like best. Assetto Corsa, Forza Horizon, and Grid: Autosport video games are ideal for players looking for extensive racing simulators featuring impressive car models and many alternative gameplay settings. But if you want something more arcade, with spectacular crashes and less realistic vehicle behavior, try The Crew and Burnout Paradise.
But don't limit yourself to these Need for Speed alternatives! 2023 will bring some grand racing game releases that may turn out better than anything we know. You can have fun in the new Forza Motorsport, Test Drive Unlimited: Solar Crown, Wreckreation, or Rennsport. Need for Speed will forever be our beloved classic, but remember – it's always worth considering something new.