On September 28, 2021, Amazon Games released its first game on PC – New World. It belongs to the Massively Multiplayer Online Role-Playing Game (MMORPG) genre, in which players explore a fictional land inspired by the Americas during the colonial period.
In the game, players explore the world, fight mobs and other players, gather resources for crafting, and complete quests assigned by non-playable characters (NPCs). They can also take control of settlements.
In New World, players take on the roles of representatives of one of the three conqueror factions: Marauders, Syndicate, or Covenant. They develop their proficiency in one or several weapons, including bows, hatchets, great axes, fire staffs, and muskets. The combat system is advanced, requiring a steady hand, skillful attacks, dodges, and blocks, while efficiently managing HP, mana, and stamina.
If you have already had the opportunity to play New World and are looking for games similar to it, or if you are a console player and would like to play something similar on your beloved PS4 or Xbox One, here is a list of 10 games like New World!
Greedfall
| | |
| --- | --- |
| Release year: | 2019 |
| Genre: | RPG |
| Developer: | Spiders |
The Old World has been decimated by a mysterious plague called Malichor, and its inhabitants seek a chance for salvation across the sea – on the island of Teer Fradee, inspired by 17th-century America, known as the New World. Rumors abound that its inhabitants live in harmony with nature and magic, so they might know how to overcome the plague.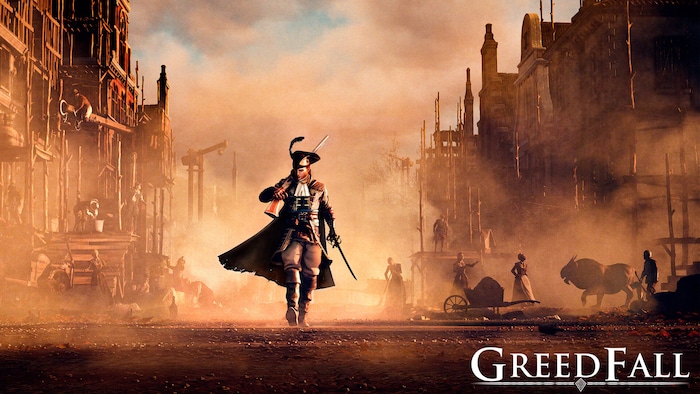 Greedfall is a classic RPG that allows you to create your character at the beginning of the game, choosing gender and a range of individual traits. Your protagonist is a legate of the Merchant Congregation, who arrives on the island in search of a cure for the disease devastating the Old World and to foster diplomatic relations. The game does not have a class system, but it allows players to develop nearly 100 skills divided into three categories. The moral system is also highly developed.
Key features
Single-player RPG with an elaborate storyline.
Events set in a world based on 17th-century America.
Over 100 skills to develop.
Highly developed moral system.
Assassins Creed Games
| | |
| --- | --- |
| Release year: | since 2007 |
| Genre: | Action-adventure |
| Developer: | Ubisoft |
Produced since 2007, the Assassin's Creed series is a flagship and one of the most recognizable games produced and published by Ubisoft. Although each instalment differs in its storyline and the historical periods it is set in, they all share a common theme – connecting the present day with events of the past by using the genetic memories of the protagonists through a machine called the Animus.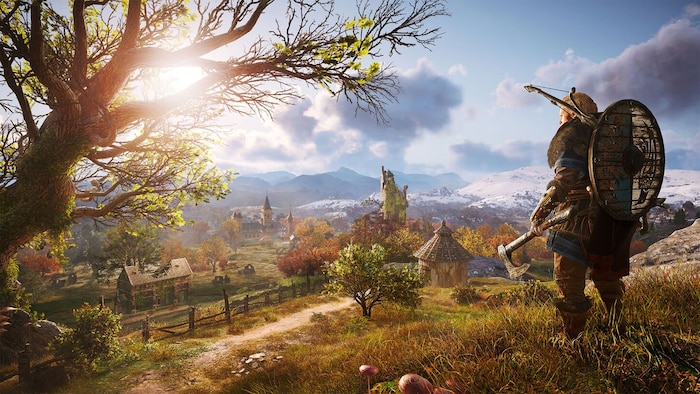 Over the years, there have been 12 main instalments of the game, which have taken us, among others, to Ancient Egypt, France during the French Revolution, and North America in the 18th century. In all the games of the series, character development elements seamlessly intertwine with stealth elements, open combat, crafting, and moral systems.
Key features
Games combining action, stealth, and RPG elements.
Elaborate story-driven games with a cohesive theme.
Realistic recreation of historical events.
Extensive lore of the game world.
Europa Universalis Games
| | |
| --- | --- |
| Release year: | since 2001 |
| Genre: | Strategy |
| Developer: | Paradox Interactive |
This strategy game series, released since the early 2000s, is highly acclaimed by players due to its complex and multidimensional gameplay, as well as its educational value. The developers made an effort to accurately portray historical figures and real-world events from ancient times to early modern history. However, the game also allows players to alter the course of history.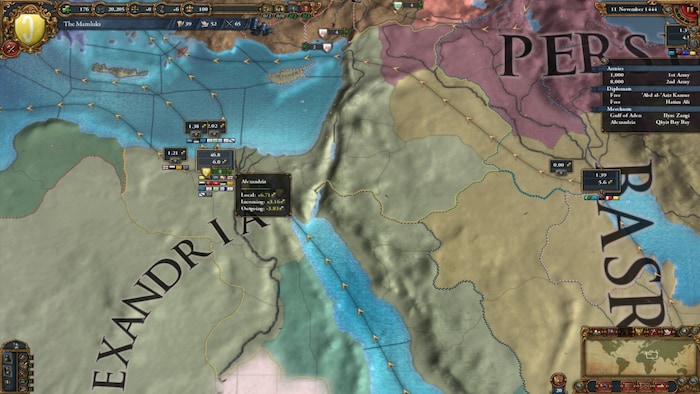 As a strategy game, in all parts of Europa Universalis, players must demonstrate creativity and strategic thinking when making decisions. Similar to New World, the game allows players to establish diplomatic relations as well as wage wars against other nations. Players can found a friendly, trade-oriented colony or conquer settlers of other countries.
Key features
One of the most popular strategy games.
Accurate representation of historical figures and events.
Vast possibilities and numerous scenarios for world conquest.
Freedom in making moral choices.
Monster Hunter
| | |
| --- | --- |
| Release year: | 2004 |
| Genre: | Action RPG |
| Developer: | CAPCOM CO., LTD. |
The game's action is set in fictional prehistoric times, with technological advancements resembling the pre-industrial era. Humans live in harmony, divided into small tribes scattered across the world. However, not everything is as idyllic as it seems. Dangerous monsters, reminiscent of dinosaurs, lurk outside human settlements.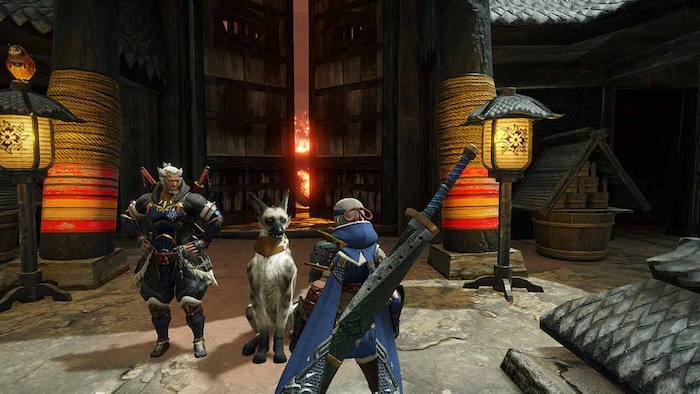 At the beginning of the game, we create our hero – the eponymous hunter, whose task is to fight these monsters. The game features two main types of quests: hunting quests (where the player must hunt down specific monsters) and gathering quests (which involve finding specific materials, such as herbs). The game has a highly developed crafting system and a large arsenal of various weapons, making it similar to New World.
Key features
Game that opened a powerful franchise.
Advanced animations and graphics for a game released almost 20 years ago.
Extensive crafting possibilities.
Ability to play solo or in a group of up to 8 players.
Expeditions Conquistador
| | |
| --- | --- |
| Release year: | 2013 |
| Genre: | RPG |
| Developer: | Logic Artists |
Expeditions: Conquistador is a classic cRPG with an isometric view and turn-based combat system full of tactical elements. The game is set in the years 1518-1520, during the time of the conquest of Central America. The game's creators focused on historical accuracy and faithfully recreated the appearance of locations, as well as the intricate intrigues and political games of that era.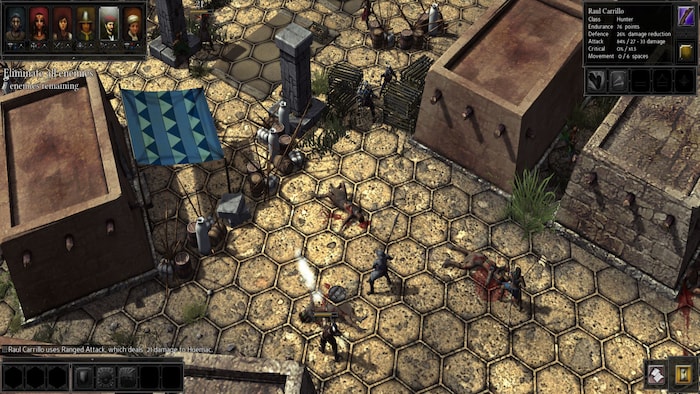 In this game, we take on the role of a group of Spanish conquistadors whose tasks focus on exploring the New World and its conquest. The game offers many possibilities for solving assigned tasks and quests – it's up to us whether the autochtons  become our trading and diplomatic allies, or if we will conquer new territories by force. A highly developed moral system means that every decision we make has consequences.
Key features
Classic RPG with a turn-based, tactical combat system.
Storyline set in the time of the first conquests of America.
Great freedom in performing actions and strategies.
Elaborate moral system.
Final Fantasy XIV
| | |
| --- | --- |
| Release year: | 2013 |
| Genre: | MMORPG / jRPG |
| Developer: | Square Enix |
The fourteenth instalment of the iconic Japanese franchise, Final Fantasy XIV is also an MMORPG centred around exploring a new continent. Players can choose between war or magic focused classes and develop one or several of the available combat and passive skills.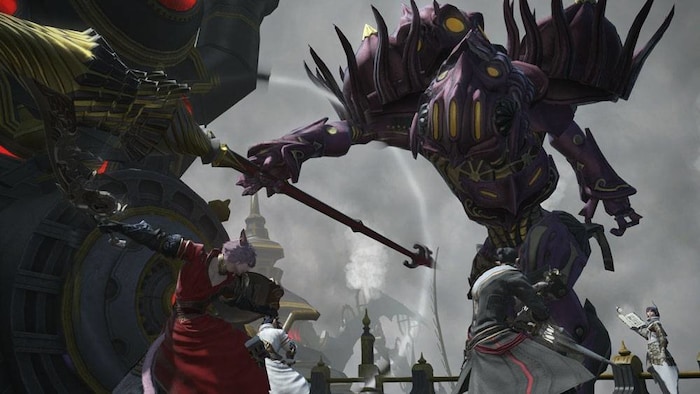 In this title, we embark on a mission to save the continent of Eorzea, which is recovering from a massive catastrophe. Although Eorzea survived the calamity, it is now facing new problems – growing local conflicts and threats from hostile factions.
Key features
The fourteenth instalment of the iconic series.
Rich storyline.
A vast world full of quests, monsters, and items.
Cross-platform play with a single character.
Black Desert Online
| | |
| --- | --- |
| Release year: | 2014 |
| Genre: | MMORPG |
| Developer: | Pearl Abyss |
This game is characterized by its excellent, polished graphics. It is set in a fantasy world with its central location called Black Desert, where magical Black Stones can be found. These stones are the reason behind the conflict between the warring factions of the Republic of Calpheon and the Kingdom of Valencia.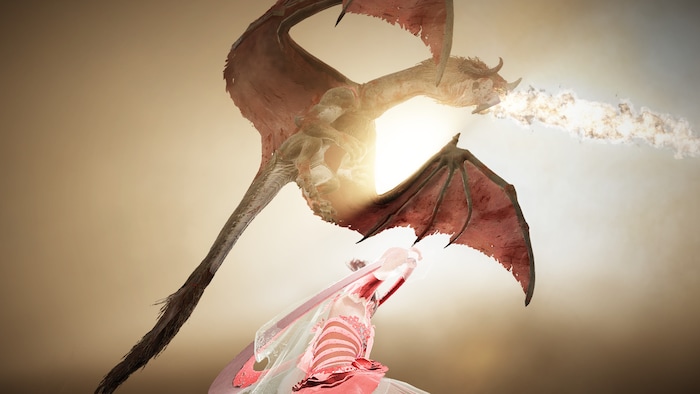 The game allows players to choose and create their own character and decide how they will fight (similar to New World). Battles in the game require a significant amount of dexterity and ingenuity. Players must skilfully execute attacks and perform evasive manoeuvres to emerge victorious. Additionally, Black Desert Online features a highly developed crafting system and almost limitless exploration opportunities, including battles with various creatures inhabiting the world.
Key features
Elaborate fantasy world.
Almost limitless exploration opportunities.
Combat requires dexterity and ingenuity.
Extensive crafting system.
ESO
| | |
| --- | --- |
| Release year: | 2014 |
| Genre: | MMORPG |
| Developer: | ZeniMax Online Studios |
The successor to the legendary Skyrim, released by Bethesda, The Elder Scrolls Online boasts refined graphics and mechanics known from previous TES games. The game is set in the fictional continent of Tamriel, 1000 years before the events of TESV. An influential Thern family has made a pact with a powerful necromancer to reclaim lost imperial power. However, this decision turns out to be a huge mistake when the gates to Oblivion open in the Imperial City.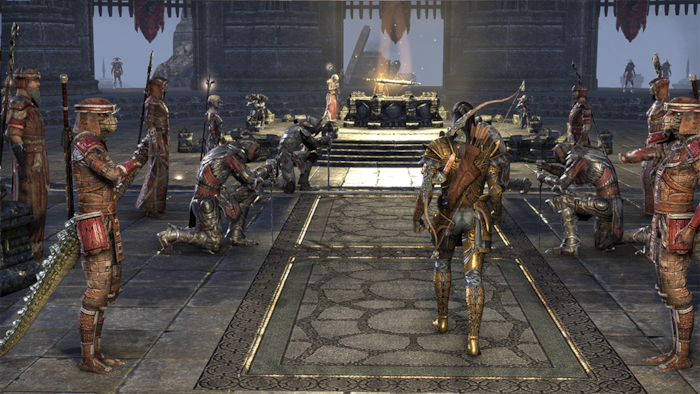 As typically for the genre, at the beginning of the game, players choose their character's race, class, and appearance. Interestingly, the choice of race and faction determines where players will start their adventure. The game offers a large, open world, plenty of available melee, ranged, and magical weapons, as well as extensive character development options.
Key features
A vast open world with provinces known from previous TES games.
Extensive character development possibilities.
Many quests and tasks offered by NPCs.
Possibility of exploring the world solo, like in classic RPGs.
World of Warcraft
| | |
| --- | --- |
| Release year: | 2004 |
| Genre: | MMORPG |
| Developer: | Blizzard Entertainment |
An epic MMORPG set in the fantastic world of Azeroth, known from the iconic Warcraft series. Similar to New World, gameplay and mechanics are highlighted in this title. In World of Warcraft, players traverse a large, mysterious world, solving quests, completing tasks, and fighting mobs and other players.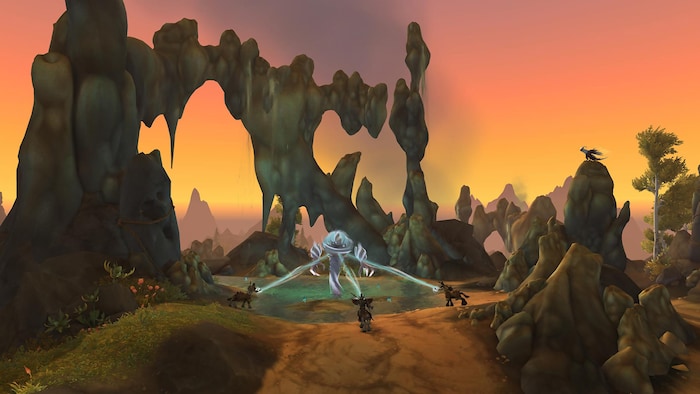 At the beginning of the game, players choose and customize their characters. There are 13 races belonging to two powerful factions: Alliance and Horde, as well as several classes. Choosing the Alliance, players begin the game on a ship that sails to find members of a lost expedition. However, a sudden storm thwarts the plan – shipwrecked on an island, players must discover new land and survive in a world full of dangers. Sounds familiar?
Key features
Epic MMO developed since 2004.
A world known from the iconic Warcraft strategy series.
A large, mysterious world with enemies and dangers to encounter.
Multiple races and classes to pick from.
Neverwinter
| | |
| --- | --- |
| Release year: | 2013 |
| Genre: | MMORPG |
| Developer: | Cryptic Studios |
Neverwinter is another video game set in the Dungeons & Dragons world – Forgotten Realms – created for the needs of the pen-and-paper RPG. The game map is not large, and the gameplay combines MMO and action-RPG elements with a strong emphasis on cooperation. The game focuses on exploring the world, combat, and solving quests given by NPCs.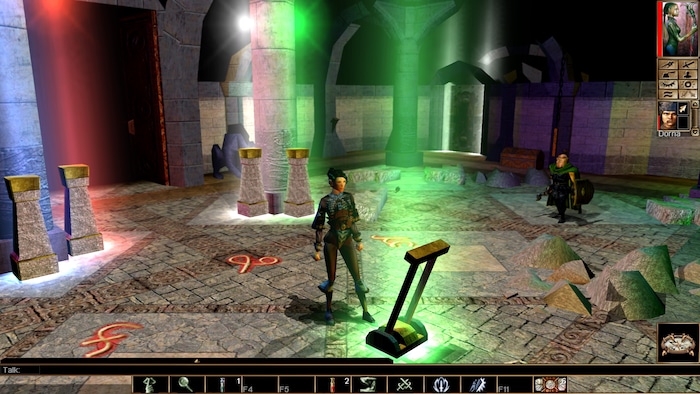 At the beginning of the game, we create our hero, choosing their race, class, and appearance from several available options and personalizing them. Battles in the game are determined by the character's statistics and skills, but dexterity also plays a crucial role – similar to New World. Players must skillfully land attacks and perform evasive maneuvers to achieve victory.
Key features
A blend of MMO and action-RPG mechanics.
A world known from classic pen-and-paper RPGs.
Numerous character customization options.
Dexterity elements in combat.
Summary
New World is undoubtedly a great game with beautiful graphics and advanced mechanics. However, as you can see, there are plenty of other games worth playing if you're eager to experience an adventure set in a similar world, with a similar vibe, or based on similar mechanics. Which one is the best? We leave that decision up to you!