Some role-playing games bring grand adventures. Others can alter your life. Omori belongs to the second group and consistently gathers overwhelmingly positive reviews on Steam as a title that hits right in the feels.
Imagine a world where everything is fine, and then reality shifts into a bizarre realm that becomes a nightmare. This is Omori from Omocat in a nutshell. While indie RPGs spring up like mushrooms after the rain, this title stands out with its engaging storyline and mature content. It is unimaginably cute but also creepy as hell.
Fancy something similar? We gathered an entire set of Omori-like recommendations, so let us navigate this sea of your new gameplay possibilities.
Deltarune
| | |
| --- | --- |
| Release date: | TBA |
| Genre: | Indie |
| Developer: | tobyfox |
It is an RPG video game developed by Toby Fox – the creator of the famous Undertale. This title is a spin-off set in a different universe, but featuring some familiar characters.
Deltarune currently exists as a demo on Steam, and you can engage in it whether or not you've played Undertale.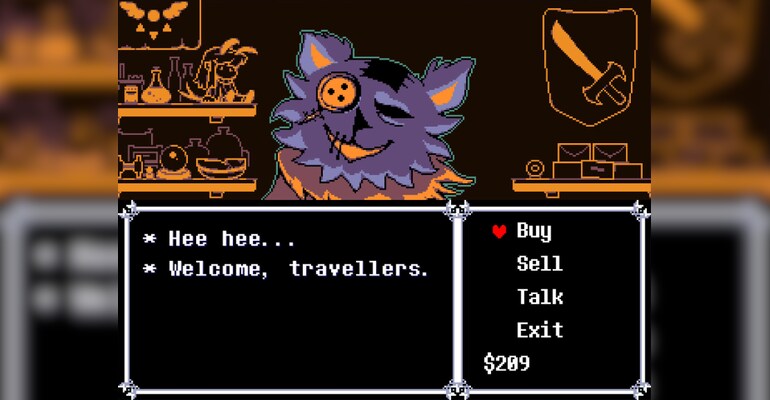 Meet Kris and Suzie – two heroes roaming the mysterious Dark World. Soon, the two will find themselves in a conflict between the forces of light and darkness, making new friends and forging alliances.
Like Undertale, the title features a pixel art style and focuses on exploring a fantastic land. This time, however, you will lead the entire team and fight for survival in a turn-based battle system. Surprisingly, there is only one ending!
Key features
Play a role-playing game from the creator of Undertale
Manage the actions of your team and discover the secrets of a bizarre world
Get entangled in a disturbing plot
Enjoy a memorable soundtrack and beautiful pixel art graphics
Child Of Light
| | |
| --- | --- |
| Release date: | 2014-04-29 |
| Genre: | Arcade & Platform |
| Developer: | Ubisoft Montréal |
Ubisoft became famous for massive productions, but this relaxing piece of art came to life thanks to this studio. When it comes to the atmosphere of uncertainty, Child of Light is strikingly similar to Omori, while everything else is more of a fairy tale.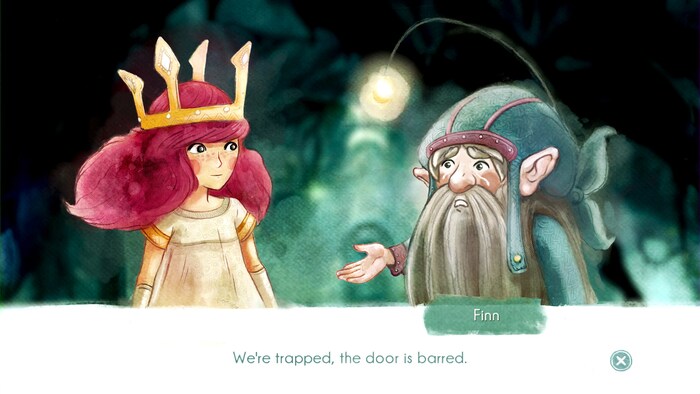 Play as young Aurora to embark on an extraordinary adventure in Lemuria. This magical place survives the sinister power of the Black Queen, and you must defeat her to save your new friends and discover your destiny. Child of Light is about 15 hours of classic RPG gameplay with flying, searching for secrets, and completing quests. But it also requires some tactical sense and courage!
Key features
Enjoy classic role-playing gameplay from Ubisoft
Discover the following chapters of princess Aurora's incredible adventures
Explore, discover secrets, and fight
Experience a fairytale journey in a beautiful hand-drawn setting
Inside
| | |
| --- | --- |
| Release date: | 2016-07-07 |
| Genre: | Adventure |
| Developer: | Playdead |
Inside is a slightly darker recommendation among Omori-like games, featuring a little boy's desperate journey through a terrifying world. You'll instantly recognize the vibe if you've played Limbo, as it's a title from the same developers.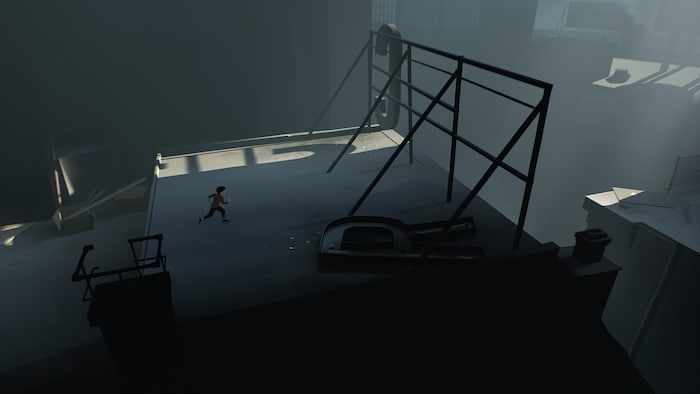 Take control of a little boy chased by other people and something lurking in the darkness. Soon, the simple gameplay will grow into a nightmare as you discover this world's most terrible secrets. Like Limbo, Inside features a bizarre adventure based on moving to the right, solving puzzles, and overcoming challenging obstacles.
Key features
Play a disturbing game from the creators of Limbo
Continue your journey through many dark locations
Solve puzzles and overcome obstacles
Lose yourself in the depressing atmosphere and discover the mystery of this reality
Lisa: The Painful
| | |
| --- | --- |
| Release date: | 2014-12-15 |
| Genre: | Adventure |
| Developer: | Dingaling |
There was a fairy tale – now it's time for something completely different. Welcome to a post-apocalyptic reality where all women died out, and the only living creatures are men. Very depraved men.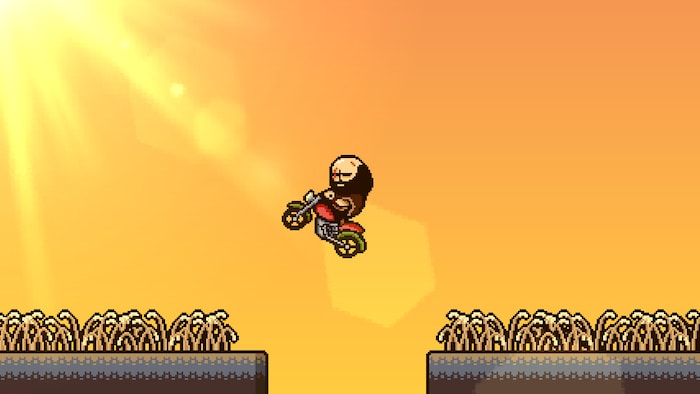 Play as Brad Armstrong – a man who found the last female baby in the desert. But the kid is missing, and the hero must embark on a challenging journey to find her and survive.
The gameplay focuses on exploring various locations, recruiting heroes to the team, and making extremely tough decisions. Death is everywhere, and every wrong choice can be the beginning of a tragic end. You'll probably love this game if you like Omori and Fallout.
Key features
Discover an exceptionally violent apocalypse story
Guide Brad's actions and find the only female survivor
Explore, fight and make decisions
Learn the story of the hero's past and try not to die
Yume Nikki
| | |
| --- | --- |
| Release date: | 2004-06-24 |
| Genre: | Indie |
| Developer: | Kikiyama |
Dreams are weird, right? Well, this one will be even weirder and scarier. Yume Nikki is a free-to-play Omori alternative that became a classic in Japan and worldwide.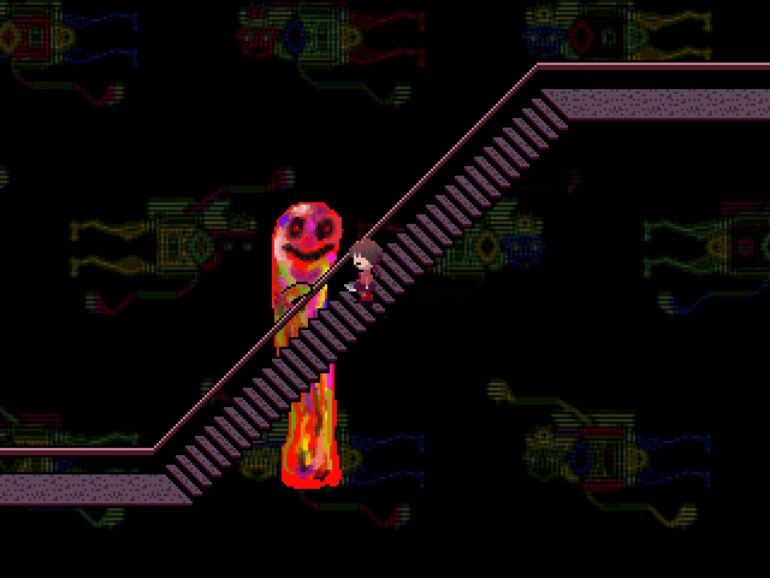 Madotsuki lives in her cozy apartment, never going out. But in dreams, the heroine travels to the strangest lands in search of effects – objects that can affect her appearance. There is no dialogue or plot. Your sole goal is to travel through disturbing worlds and avoid encounters with terrifying monsters. If you complete this strange adventure, you may find the end of the story.
Key features
Play the iconic dream adventure
Explore disturbing worlds and avoid encounters with monsters
Collect mysterious artifacts
Lose yourself in the depths of mature and illusory themes
Undertale
| | |
| --- | --- |
| Release date: | 2015-09-15 |
| Genre: | Indie |
| Developer: | tobyfox |
It is the famous role-playing game from Toby Fox, set in a beautiful pixel-art visual setting. It is many years after a brutal war between humans and monsters. And one young girl climbs the dark Mount Ebott to discover a forgotten entrance to another world.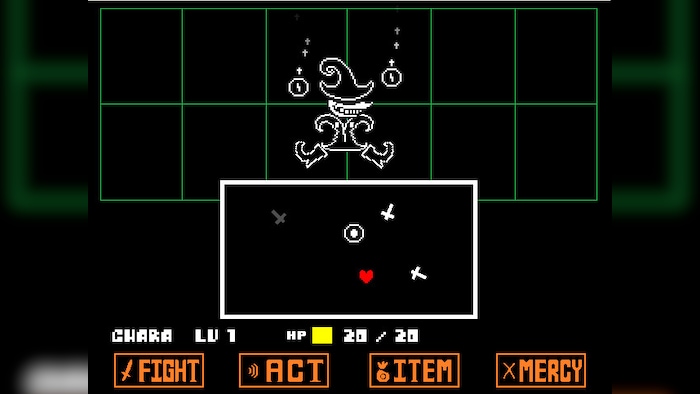 Play as a single human in a world inhabited only by monsters. Some of them will be friendly, others hostile. But how this adventure unfolds is entirely up to you. There are multiple endings, and each depends on the decisions you make.
Explore, chat with monsters, solve bizarre puzzles and enjoy quirky humor. In this place, everything is funny, silly, or deadly dangerous. And this is just the beginning of a much deeper story.
Key features
Play the bestselling title from Toby Fox
Explore the realm of the monsters and discover its secrets
Solve all kinds of bizarre puzzles
Make decisions to see one of the multiple endings and play again
EarthBound
| | |
| --- | --- |
| Release date: | 1994-08-27 |
| Genre: | Adventure |
| Developer: | Ape |
It's a 1994 Japanese RPG that is a classic to this day. Enter a world where an alien threat plans to take over the entire planet. The only hope is you and your friends!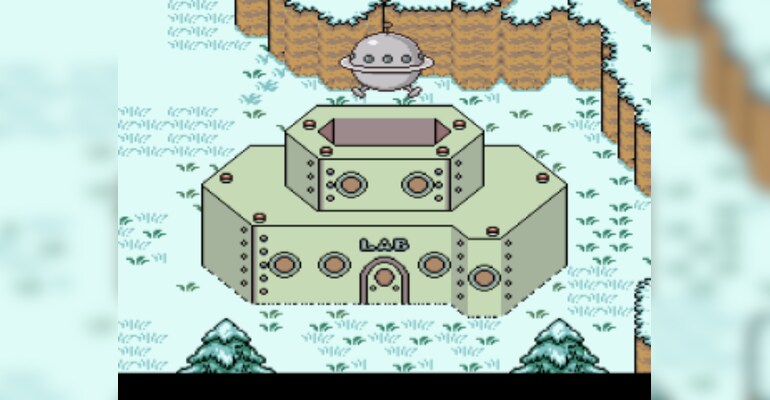 Create a team of four heroes to embark on an epic journey through a beautiful world. Everything is cute here, but the looming threat makes the gameplay a bit dark. Explore locations, complete quests, fight in turn-based mode, and discover secrets! Each victory is valuable experience and cash for all necessary purchases.
Key features
Play the RPG classic from 1994
Create a party and explore the land in search of adventures
Complete quests and fight to gain experience
Enjoy the beautiful pixel-art visuals
Children of Silentown
| | |
| --- | --- |
| Release date: | 2023-01-11 |
| Genre: | Adventure |
| Developer: | Elf Games Works |
Play an indie point-and-click game with horror features to become one of the kids living in a small village in the middle of a scary forest. And everything implies that this forest is the cause of many locals' disappearance.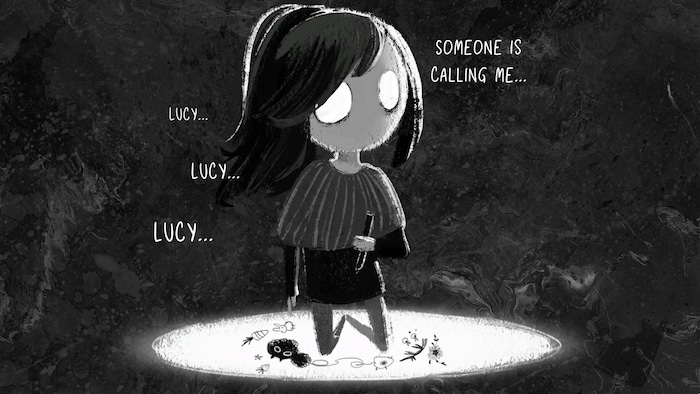 Lucy is only a young girl, but heroic enough to start an investigation on the disappearing villagers. The girl has a gift – she likes to sing. Which is not very welcome in a place where sounds are forbidden. However, singing can help her solve this case, and many challenging puzzles standing in the way of unraveling the mystery of the forest.
Key features
Play the disturbing Omori alternative
Explore the surroundings and discover secrets
Sing to get more information
Have fun playing mini-games with other kids
Hello Charlotte
| | |
| --- | --- |
| Release date: | 2015-06-17 |
| Genre: | RPG |
| Developer: | etherane |
It is a series of dark RPGs recommended by fans of games like OneShot or Omori. Direct the actions of the charming Charlotte and enjoy her life in The House and at school!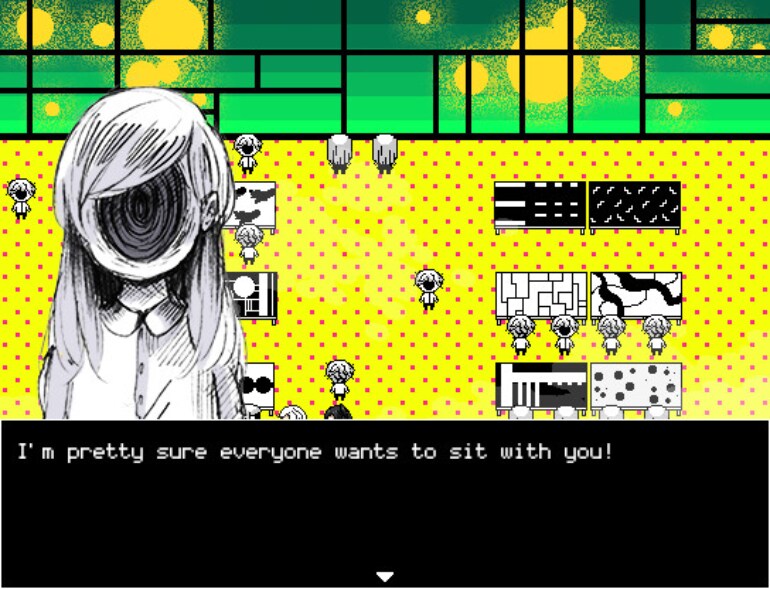 Hello Charlotte's gameplay consists of five chapters that are independent stories running on the RPGMaker engine. Each is a seemingly simple plot introducing the main character's everyday life.
However, you will quickly notice that this title has much more to it than just casual encounters with other heroes. It is a deeply disturbing story of oblivion, religion, loss of control, and neverending change.
Key features
Play a series of beautiful video games
Lead Charlotte's actions and take care of the maggot cat
Explore, discover and chat with other heroes
Explore the depths of this strange plot
Virgo Versus The Zodiac
| | |
| --- | --- |
| Release date: | 2019-12-12 |
| Genre: | Indie |
| Developer: | Moonana |
If you want to play as a villain, this legendary sci-fi RPG will make your dreams come true! Become Virgo – Holy Queen traveling through various realms focused only on causing mayhem.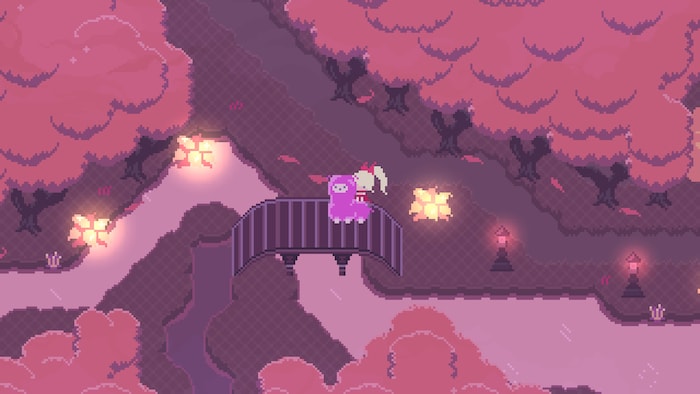 To bring back the Golden Age is your vital goal. Explore the galaxies in search of new places to change and bring order according to your wild ideals. This game is a dynamic adventure with many opportunities to fight and complex decisions to make. Each move develops your character and brings you closer to the surprising conclusion of the whole story.
Key features
Play a unique mix of fantasy and sci-fi RPG
Complete Virgo's mission to bring back the Golden Age
Explore, discover secrets and forge friendships
Enjoy being the greatest villain in the galaxy
In a world where everything is unexpected, it's fun to make the unpredictable more under control. And that's what games like Omori are all about – the most surprising storylines set in safe worlds and circumstances.
Playing any of these games, you gradually discover its sinister secrets reaching one of the endings, which is, after all, a consequence of your choices. How about playing it again? Do it! Just choose one of these games and live through a new adventure set in one of the many most beautiful worlds that have ever existed.