Overwatch is an incredibly fun and popular game, but if you already mastered each available hero you might want to try something else until a new champion pops up.
Thankfully there are a lot of similar games, so finding one that you will find enjoyable shouldn't prove to be too difficult. Down below you will find a list of some of the best games to play if you like Overwatch.
Team Fortress 2
PC
PlayStation 3
Xbox 360
Mac OS X
| | |
| --- | --- |
| Release year: | 2007 |
| Genre: | First-person shooter |
| Developer | Valve |
Overwatch is a one-of-a-kind game, but there are some titles that offer more or less the same type of gameplay. Team Fortress 2 is one of these games, but it adds its own specific flavor that makes the game worth giving a shot, especially considering the fact that it's free to play.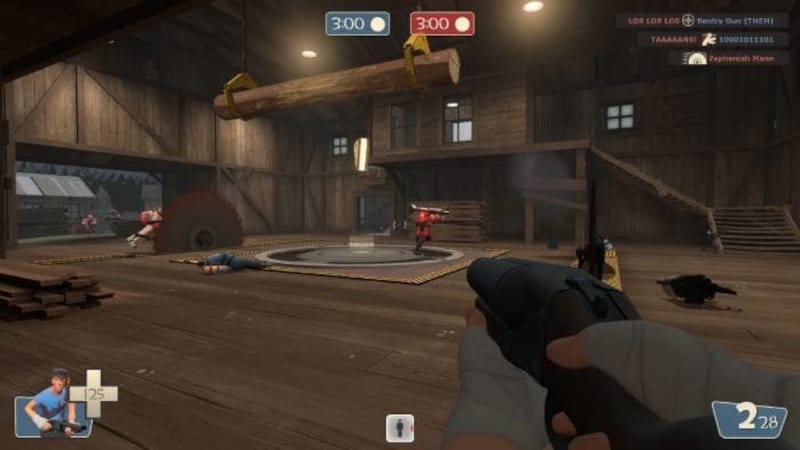 Team Fortress 2 might be quite dated, but there's still a huge player base available to interact with, meaning you won't have trouble finding a match. Free to play games are often suffering from unbalanced pay to win microtransactions that give an advantage to those willing to spend some extra cash on the game and support developers – thankfully, Team Fortress 2 is not one of these games and it allows players to stay competitive even if they choose to play without ever spending a dime. What makes the title different from Overwatch is the fact, that there are only several classes available to play, all unlocked from the very beginning. Alternate playstyles are unlocked through equipping different weapons you can obtain by simply playing the game.
Key features
Multiplayer-oriented and team-based gameplay
Several playable classes, each having its own role to fill during the game
Humorous and goofy
A lot of available game modes
Paladins
PC
PlayStation 4
Xbox One
Nintendo Switch
| | |
| --- | --- |
| Release year: | 2018 |
| Genre: | First-person shooter |
| Developer | Evil Mojo Games |
Paladins in certain aspects gets as close to Overwatch as it is possible. Although it's a different game, similarities are easily spotted – a fast-paced multiplayer shooter where each player controls a unique champion is a solid and proven gameplay idea that just works.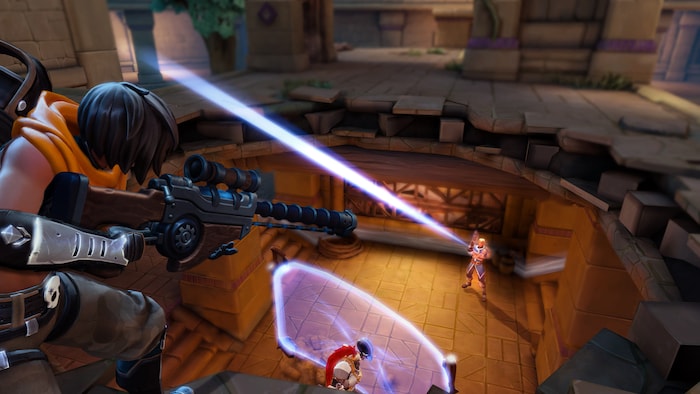 In Paladins there are dozens of champions to choose from, each having its own unique skills and abilities to play around with and master. Depending on your preferred playstyle you may find yourself addicted to damage dealers, such as a crossbow-wielding Cassie, who can rapidly drain enemy health bars to zero at the cost of being fragile and squishy herself, or support ones designed to stay behind the front line and provide strong buffs to allies, such as an adorable fox-like Pip who can heal teammates, transform opponents into harmless chickens, and move swiftly to quickly get where he's most needed.
Key features
A substantial roster of fantasy-oriented playable characters
Skill and ability customization through a card-based system
Fast-paced action focused entirely on multiplayer battles
Puts emphasis on teamwork and synergies between different heroes
Valorant
PC
| | |
| --- | --- |
| Release year: | 2020 |
| Genre: | First-person shooter |
| Developer | Riot Games |
If Overwatch had a baby with Counter-Strike, it would be probably called Valorant – similar gameplay revolving around planting and defusing the bomb, but with terrorists and counter-terrorists being replaced by special agents, each having their own unique skills.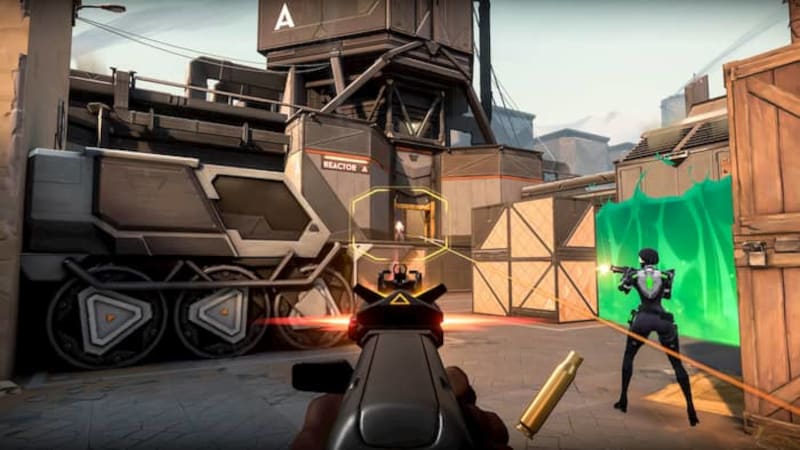 Valorant is a tactical multiplayer shooter with a strong emphasis being put on using standard weapons, such as pistols, shotguns, and assault rifles, but with the possibility to use certain sci-fi hero-specific abilities as well, such as creating an impassable wall or calling in an orbital strike. This approach results in a more dynamic but casual-friendly experience, where doing a small mistake doesn't necessarily mean that you are screwed. The core playing mode sees two opposing teams being put in a match that is split into several short-lasting rounds – after each round, you will get some creds to make purchases and get better equipment to increase your chances of survival.
Key features
Tactical first-person shooter that mixes reality with subtle sci-fi tech
Several unique characters to choose from, each with his own unique abilities
Round-based gameplay that focuses on planting and defusing the bomb
Appealing graphics and visual effects
Apex Legends
PC
PlayStation 4
Xbox One
Nintendo Switch
| | |
| --- | --- |
| Release year: | 2019 |
| Genre: | Battle royale, first-person shooter |
| Developer | Respawn Entertainment |
Although Apex Legends have quite a few things in common with Overwatch, it's an entirely different game, mainly because it's battle royale. But just because of these little similarities and the fact that it can easily be as enjoyable, it made its way to the list.
The battle royale genre became hugely popular after the release of PUBG and Fortnite – it became clear that players love to scavenge and fight with others over valuable loot in order to become the last man standing. While it's possible to play the game as a lone wolf, Apex Legends is best played in squads, as there are some fun and well-designed cooperative elements implemented, such as the possibility to revive not only comrades who were knocked out, but also those who died. It's worth noting the game's combat system – seeing numbers floating over the heads of your enemies as you shoot them is oddly satisfying.
Key features
Futuristic setting with advanced sci-fi technology available
Fast-paced battle royale gameplay
Several unique characters to choose from
Fair and competitive free-to-play business model
Warframe
PC
PlayStation 4
Xbox One
Nintendo Switch
| | |
| --- | --- |
| Release year: | 2013 |
| Genre: | Action role-playing |
| Developer | Digital Extremes |
Warframe is yet another free title that proves that the game's cost is not always related to how good the game actually is. If you like the fast-paced action of Overwatch but would like to try some player versus environment instead, then Warframe could be considered a natural co-op alternative.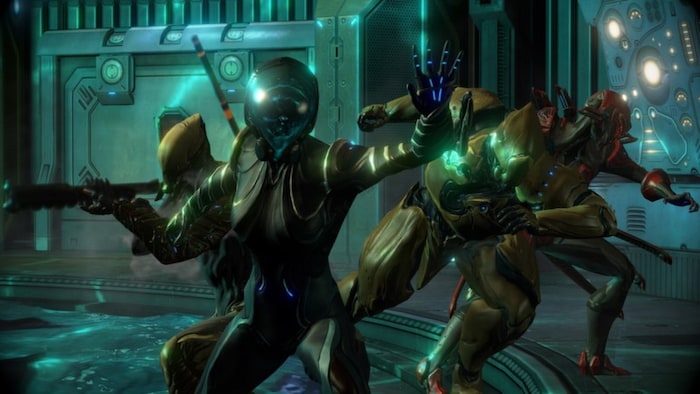 Warframe combines multiple genres to provide players with quite a different experience that can't be easily compared to anything you played before. It's a mix of stealth, shooter, and role-playing, all inside a sci-fi setting that sees players fighting with the use of technologically advanced battle suits called warframes. And there are a few dozens of these, each having different specs and requiring a different playstyle, so you can treat them as champions in similar games. It's worth noting that Warframe is not your typical arena-based shooter like Overwatch – it focuses more on the story and co-op adventures, it has procedurally generated levels, and even some open world areas for you to explore.
Key features
A deep and addictive story that takes you to a futuristic universe full of advanced tech
Over 40 different armor suits to choose from, each with entirely different abilities
Co-op-oriented gameplay that rewards reflexes and personal skill
Several role-playing and customization elements
Brink
PC
PlayStation 3
Xbox 360
| | |
| --- | --- |
| Release year: | 2011 |
| Genre: | First-person shooter |
| Developer | Splash Damage |
Brink promises to deliver a first-person shooter experience that focuses on the conflict between two opposing factions in a fictionalized reality, in which they are fighting on the remains of The Ark – a city floating above the flooded Earth. And what Brinks promises, it delivers.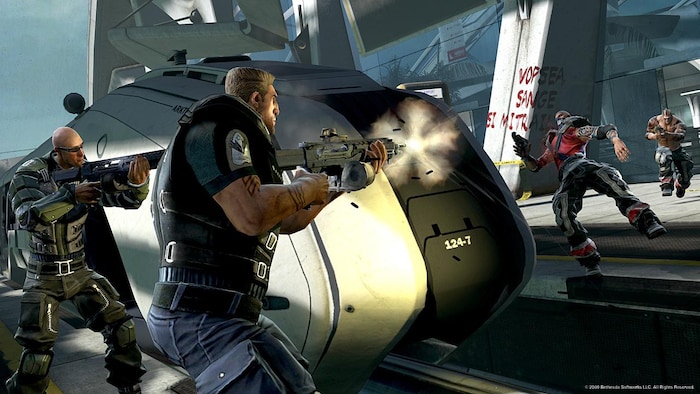 While it's not the most visually stunning title on the list, the gameplay didn't get that much old, and it is still as enjoyable to spend some free time on as it was shortly after release. The game puts emphasis on cooperation with other team members – downed allies can be treated, so they can stand up and keep fighting, and if someone is out of ammo, you can share yours with them. Although it could be hard to find other players to play a game from 2011, there's certainly a lot of fun to be had if you can brink (forgive me this one) some friends to play together.
Key features
Takes place in a futuristic vision of the world that suffered from global warming and flood
Four different playable character classes with their own roles, strengths, and weaknesses
Character progression through managing loadouts and unlocking special abilities
Detailed character's appearance customization
Block N Load
PC
| | |
| --- | --- |
| Release year: | 2015 |
| Genre: | First-person shooter, sandbox |
| Developer | Jagex, Artplant |
You see voxels and you immediately start thinking "oh no, yet another crappy clone of Minecraft that just tries to profit from the original idea". While most of the time such thinking is justified, it's not the case with this slightly forgotten, but still enjoyable title.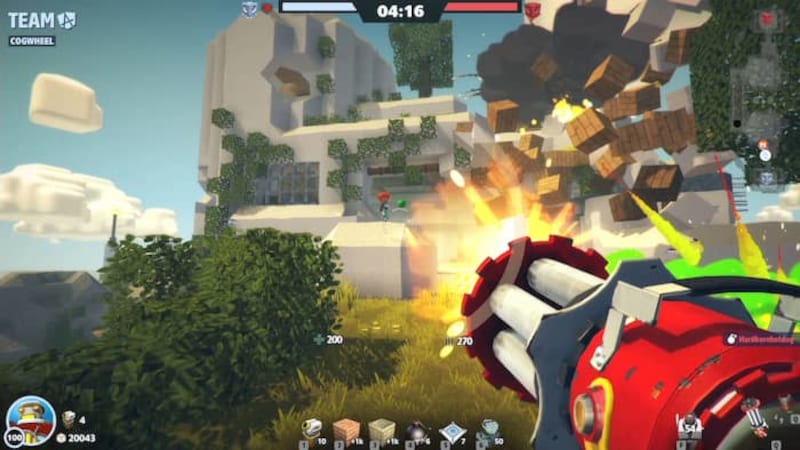 In Block N Load you will have the opportunity to face off against other players on voxel-based and ever-changing arenas in a series of dynamic encounters of shooting and thinking. The game is unique due to the fact that players can destroy the environment and place their own blocks, changing the world around them to their favor and trying to surprise the unsuspecting opponents. There are several playable heroes to choose from, divided into brawn, skill, and brain groups. Each hero specializes in something entirely different, making it easier for players to find a class that fits their playstyle best.
Key features
3D voxel-based graphics
Over 10 different and ridiculously funny heroes to choose from
Gameplay that mixes fast-paced action with a bit of strategy
Sandbox nature – place your own blocks and destroy those standing on your way
Destiny 2
PC
PlayStation 4
Xbox One
| | |
| --- | --- |
| Release year: | 2017 |
| Genre: | First-person shooter |
| Developer | Bungie |
If you would like to try a more recent game instead, Destiny 2 would be an obvious choice. The game not only came out just a few years ago but it also constantly receives updates that introduce fresh content and new activities for players to participate in.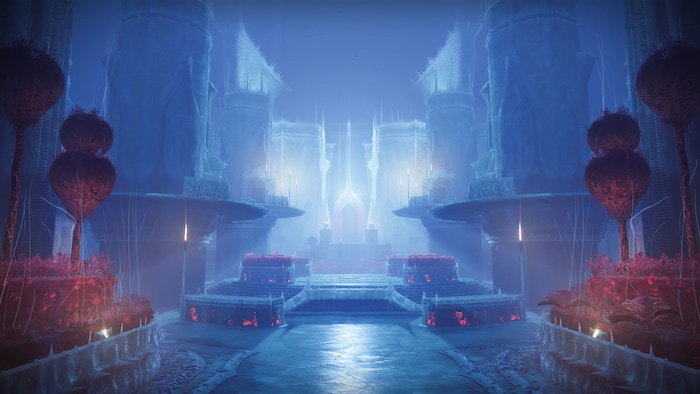 The game is a sequel to Destiny and it takes place in a distant future, where you, as one of the Guardians, have to protect the Earth's Last City from hostile aliens and other evildoers. Doing so won't be an easy task, but having access to some powerful futuristic guns and supernatural abilities helps tremendously. There are three classes available to play, each offering an entirely different experience that can be further customized by choosing a sub-class and loadout, resulting in virtually endless combinations for you to try.
Key features
Mythic sci-fi setting with rich and well-written lore and addictive story
Top-notch graphics and stunning visuals
Three different classes with their own sub-classes and character progression system
PvE and PvP content for an increased gameplay diversity
Dirty Bomb
PC
| | |
| --- | --- |
| Release year: | 2013 |
| Genre: | First-person shooter |
| Developer | Splash Damage |
It's the year 2020, London. A poisonous bomb explodes in the middle of the city, spreading poisonous gas and causing chaos and panic among the people. To take control of the desperate situation, drastic measures must be taken, forcing the government to hire experienced mercenaries.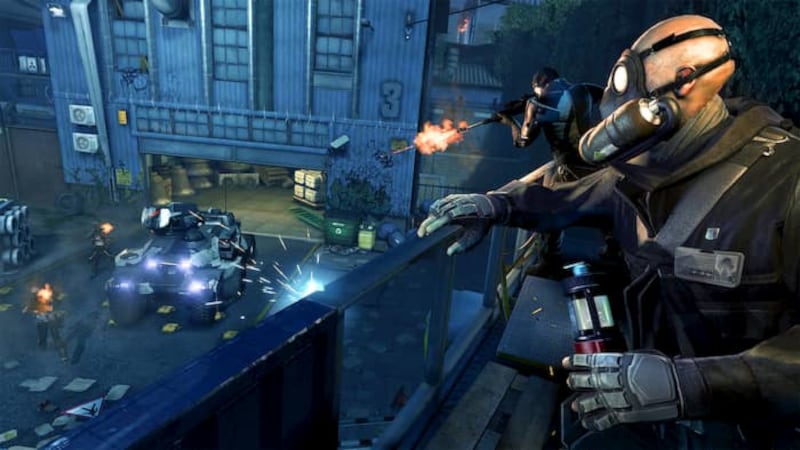 If you like fast-paced action like it was in, for example, classic Quake, you'll be surprised how smoothly this one plays. Swift and fluid movement, satisfying gunplay, energetic soundtrack, and you can jump off walls, too. Solid gameplay mechanics combined with the fact that the game is entirely free to play makes it an interesting Overwatch alternative. The only downside is the fact, that the game is no longer developed – you can still play it, but not on the officially supported servers.
Key features
Modern setting focused on the conflict between mercenaries and syndicate
Fast-paced dynamic action played from a first-person perspective
Card-based loadout system and over 20 playable classes for more customization options
Puts strong emphasis on teamwork and communication with other team members
Smite
PC
PlayStation 4
Xbox One
Nintendo Switch
| | |
| --- | --- |
| Release year: | 2014 |
| Genre: | Multiplayer online battle arena |
| Developer | Titan Forge Games |
This one is not exactly like Overwatch, as it's an entirely different genre, but similarities can be seen and if you liked Overwatch, chances are quite high that you will also fall in love with Smite.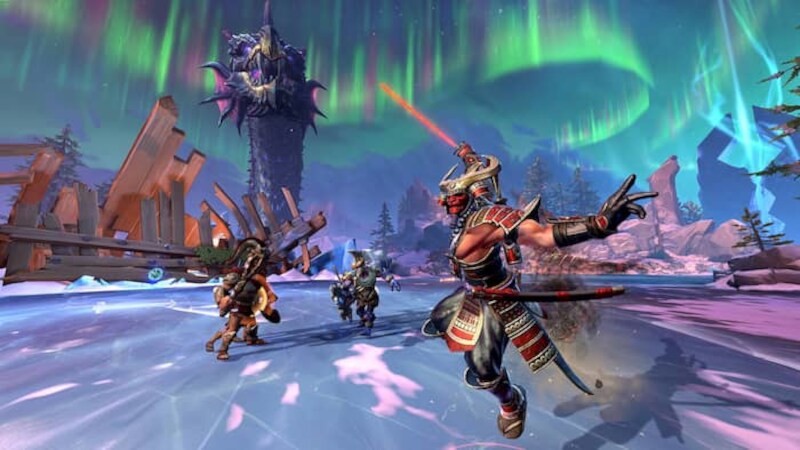 Smite is quite original – it's a MOBA game, like League of Legends or DotA, but played from a third-person perspective. This means there are not only enemy players to worry about during the game, but also computer-controlled minions that constantly spawn and rush the enemy fortifications. The key to win is cooperation and utilizing your character's skills in a way that will benefit your team the most. The gameplay is not as dynamic as in first-person shooters – having a proper strategy has often more value than having quick reflexes.
Key features
Third-person perspective MOBA game
Dozens of unique characters inspired by ancient mythology
Several playable modes, including Ranked Leagues for those looking for some real competition
Simple stylized graphics that ages well
Planetside 2
PC
PlayStation 4
| | |
| --- | --- |
| Release year: | 2012 |
| Genre: | Massively multiplayer online first-person shooter |
| Developer | Daybreak Game Company |
For those seeking large scale conflicts, Planetside 2 can't be recommended enough. Imagine a huge open world where battles can take place anywhere, and instead of 6 versus 6, you can have up to 2000 players fighting simultaneously. Sounds interesting?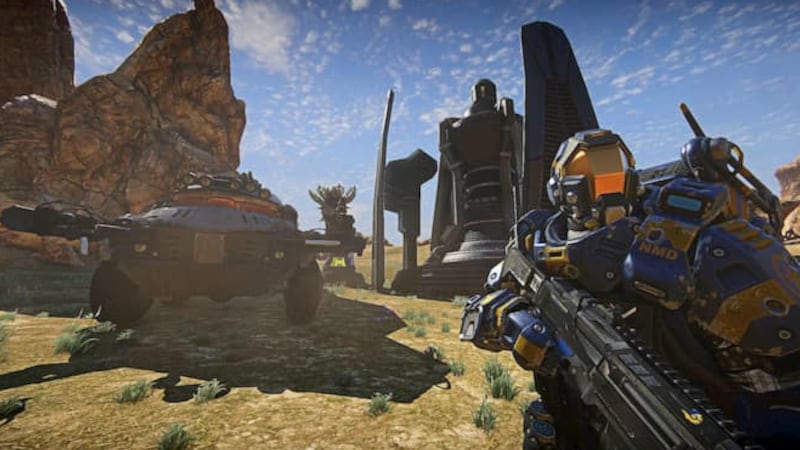 Planetside 2 takes place in the future, where jetpacks, stealth suits, and energy shields are a common sight on the battlefield. Three factions with an additional one that acts as a support to all the others fight each other for territory domination in a never-ending battle that goes on 24/7 until one side conquers the entire continent. Due to the open-world nature of the game and the possibility to roam the world freely, it's entirely possible to organize ambushes and engage in smaller clashes, but most of the time you will fight on the front with hundreds of other players, using combined forces of foot soldiers, tanks, and aircraft, to conquer facilities.
Key features
Sci-fi setting and role-playing elements
A huge and persistent open-world environment
Four different factions, each having access to different weapons and vehicles
Several available classes to choose from, each having its own role on the battlefield
Counter-Strike: Global Offensive
PC
PlayStation 3
Xbox 360
OS X
| | |
| --- | --- |
| Release year: | 2012 |
| Genre: | First-person shooter |
| Developer | Valve, Hidden Path Entertainment |
Who could have known that what started as a simple Half-Life modification will become a full-fledged game in the future? Although being on the market for a good few years already, it still holds the title of the most played game on Steam.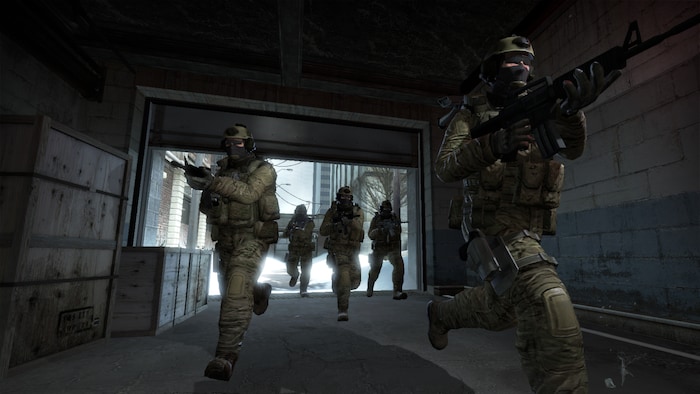 What makes CS: GO different from Overwatch is not only a more realistic setting but also the lack of classes with their own abilities and skills. Instead, everyone plays the exact same character, with the only difference being the character's appearance. The game focuses on the conflict between terrorists and counter-terrorists – the main game mode sees them fight in order to plant and defuse the bomb, respectively. Usually, the match consists of several rounds, and once the round is over, players get some money they can spend on getting better equipment and weapons, to make their task slightly easier in the next round.
Key features
Iconic franchise and one of the most popular first-person shooters of all time
Skill-based gameplay that requires extensive game knowledge, but also quick reflexes
Puts a strong emphasis on cooperation with teammates
Several available game modes for either competitive or more casual play
Fortnite: Save the World
PC
PlayStation 4
Xbox One
macOS
| | |
| --- | --- |
| Release year: | 2017 |
| Genre: | Third-person shooter, tower defense, survival |
| Developer | Epic Games |
Most of us probably have an idea of what Fortnite is. A multiplayer battle royale game with a destructible environment and the possibility to create player-made constructions and bases. But did you know, that there is also a cooperative zombie apocalypse mode, Save the World?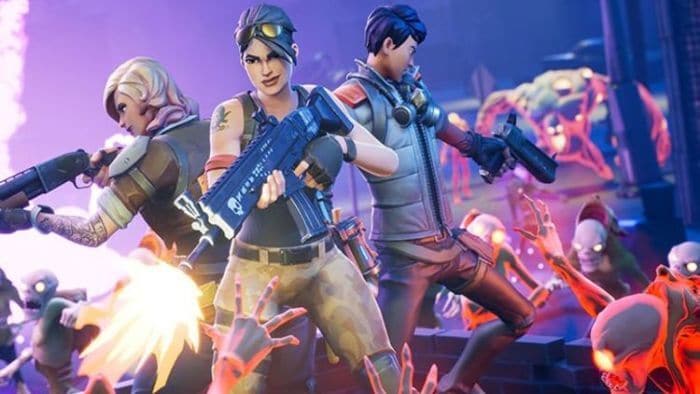 This is a perfect game if you are tired of the highly competitive nature of Overwatch and you would like to chill and take it easy instead. Bring up to 3 friends and start your player versus environment journey together – complete various objectives and go straight for the win. Just like in battle royale Fortnite, you will be able to scavenge the environment for better equipment and resources and build walls and stairs to secure a defensive position, but instead of fighting against other players and the ever-shrinking playing area, you will face off against ravenous hordes of zombie-like creatures.
Key features
Well-known Fortnite universe with familiar weapons and gameplay mechanics
Scavenge, build, and survive hordes of computer-controlled enemies
Tons of customization options, from appearance to perks and loadouts
Procedurally-generated landscapes for never-ending fun
Quake III: Arena
PC
PlayStation 2
Xbox 360
Mac OS X
Dreamcast
iOS
| | |
| --- | --- |
| Release year: | 1999 |
| Genre: | First-person shooter |
| Developer | id Software |
Classics never die and you would be surprised how many players still play this old legendary gem on a daily basis. Sometimes it's worth to travel back in time and remember older games, especially the one that influenced and defined entire generations of shooters.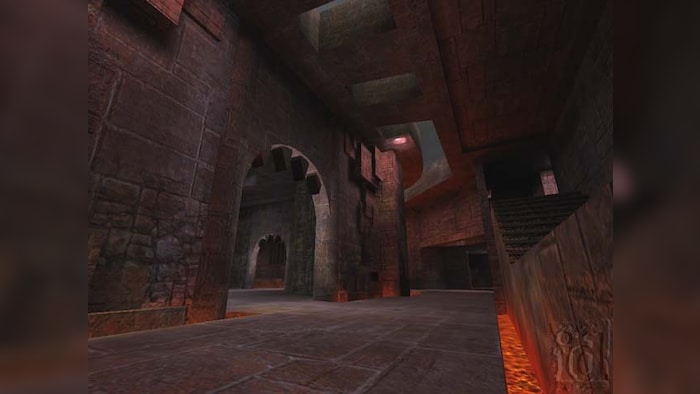 It would be a shame to not to mention the king of dynamic first-person action on the list, as it still gets some of the well-deserved attention from players. If you are too young to remember Quake III: Arena, or you somehow didn't have a chance to play yet, then you should definitely give it a try. Don't get discouraged by its dated graphics – believe it or not, but gameplay-wise it can easily compete even with the latest multiplayer productions.
Key features
A multiplayer-oriented game that rewards fast reflexes and precision
An unparalleled pace of action with floating power-ups and futuristic weapons
A smooth and fluid movement system and satisfying gunplay
Several available game modes, including free for all, classic deathmatch, and 1 vs 1 tournament
Games Like Overwatch
Overwatch is a game where two teams meet on the battlefield and are tasked with fighting each other – sometimes there's an objective that players need to pay attention to, and sometimes killing the others is an objective in itself.
The game combines classic first-person shooter with fantasy heroes who are able to use all sorts of futuristic tech-related skills and other shenanigans, which adds an additional layer of strategy to a seemingly simple title. There are dozens of characters and if you want to be competitive, you must learn all of their skills and synergies – there's nothing more frustrating than a situation, where you chase the enemy hero who is low on life, hoping to finish him off and get a score, just to die a few seconds later due to him using some kind of ultimate skill, turning you from hunter into prey. To avoid similar scenarios, it's important to know what's your enemy capable of, but this can take a lot of time and can be discouraging for some.
Although Overwatch is an exceptionally good game, it's entirely possible to have too much of a good thing – you can get bored after some time, especially if you already know every character, every trick, and the game in general. That's when you should try something else – something fresh that will bring the excitement back, at least until Blizzard releases a new hero for you to try, or more content to engage with.
If you are wondering what games are similar to Overwatch, take a look at the list above – each title was carefully picked from an ocean of video games, and chances are quite high that if you love Overwatch, you will also love at least a few games listed there.