Horror titles are exciting, but scary co-op games are the best! To experience such an adventure, gather your friends and enter terrifying games like Phasmophobia together.
Phasmophobia game is a cooperative horror title for PC and VR where four players face a supernatural challenge. Equipped with ghost detection equipment, they travel to various dark locations and investigate. Danger lurks at every turn in this game! Unfortunately, this title is unavailable on platforms like Xbox, PS4, or Oculus Quest. But others are! For a similarly spooky adventure with your friends, check out the list of the best horror games like Phasmophobia on Steam.
Scary games similiar to Phasmaphobia
Pacify
| | |
| --- | --- |
| Release: | 2019-02-22 |
| Genre: | Adventure |
| Developer: | Shawn Hitchcock |
Like Phasmophobia, this is a co-op video game for four players conducting a paranormal investigation. Discover the terrible mystery of the haunted house and complete tasks for a spooky ghost.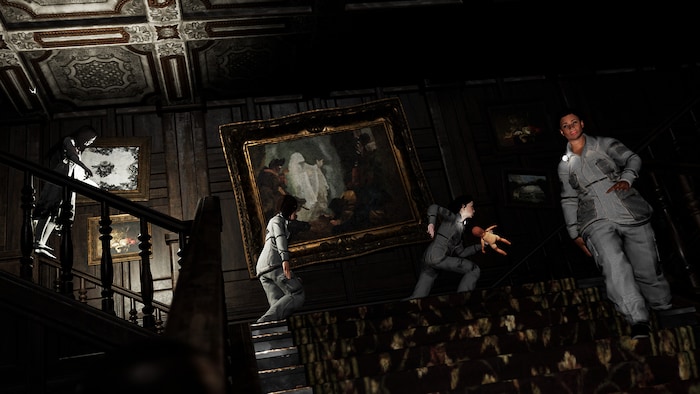 When the house does not find any buyers, it's time to solve this mystery. Travel to a mysterious location to investigate the unusual case of its annoying resident. Explore, collect notes and unravel the brutal truth. But be careful, every little noise will lead a ghost on your trail, and no one will help you in the forgotten rooms of this house.
Key features
Play as a paranormal company employee
Enter the haunted house and discover its secret
Explore and don't stay too long in one place
Play solo or multiplayer – in cooperation or against your friends
Back 4 Blood
| | |
| --- | --- |
| Release: | 2021-10-12 |
| Genre: | Cooperation |
| Developer: | Turtle Rock Studios |
It is a post-apocalyptic first-person shooter from the creators of Left 4 Dead, where you'll join the heroic Cleaners fighting the zombie epidemic. Choose your hero and do whatever it takes to stop the hideous plague!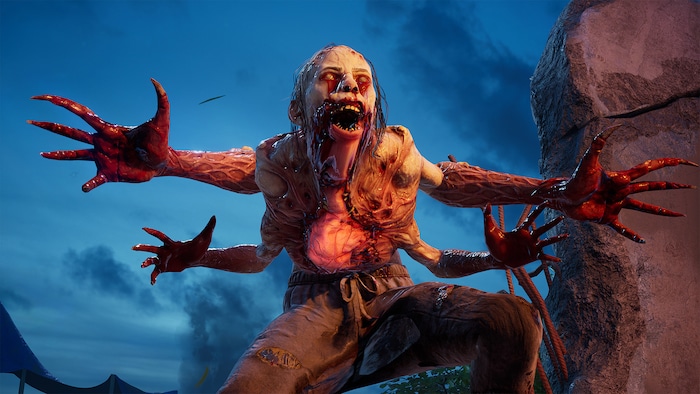 This game is a real treat for shooter enthusiasts. Choose a hero to embark on a solo campaign or enter the deadly addictive multiplayer. In B4B, you can play in cooperation with your friends or create two teams of four to face brutal competition.
Key features
Play as one of the fearless Cleaners
Practice your skills and battle zombies
Cooperate with friends or play a solo campaign
Choose the competitive mode and fight each other
White Noise 2
| | |
| --- | --- |
| Release: | 2017-04-07 |
| Genre: | Adventure |
| Developer: | Milkstone Studios |
It is a survival horror video game for PC and Xbox One for five players where four investigators examine a mysterious mansion inhabited by supernatural beings. Collect all tapes or run for your life before it's too late.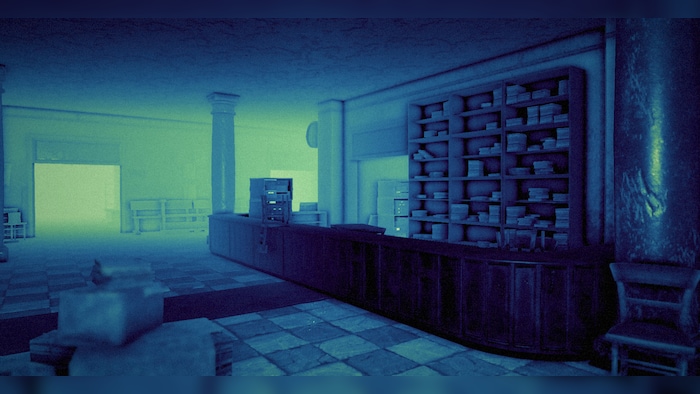 Play as one of the investigators or choose the role of a terrifying monster. White Noise 2 is a gloomy location where darkness reigns. As a monster, you must avoid the light and eliminate all your victims. As an investigator, you can only use your flashlight and your reflexes. Hurry up because the dark is coming, and the batteries are weak.
Key features
Play as one of four investigators and search for mysterious tapes
Play as a monster and lose yourself in the killing madness
Explore the dark location and use your skills
After death, turn into a ghost and support your friends
The Blackout Club
| | |
| --- | --- |
| Release: | 2018-10-30 |
| Genre: | Simulation |
| Developer: | Question |
When you're a kid, nobody believes you. But something strange is happening in this town, and people are starting to disappear. Solve the mystery of the blackout, and do everything to avoid the demonic Boogeyman.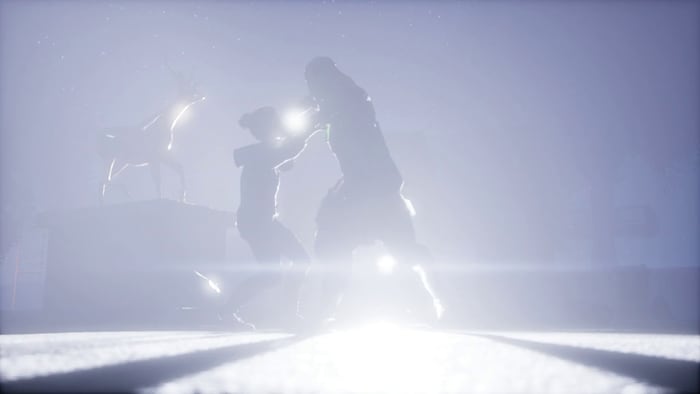 TBC is a cooperative video game for four players who play as a group of teenagers solving the mystery of a strange town. Ignored by adults, they discover a mysterious labyrinth causing the worst events. However, horrid monsters are coming out, and their only desire is to stop the kids. And it seems that adults are involved in the intrigue after all.
Key features
Play as one of the kids solving the mystery of bizarre blackouts
Get experience and better equipment
Record terrifying events and avoid encounters with monsters
Play solo or in co-op with other players
GTFO
| | |
| --- | --- |
| Release: | 2019-12-09 |
| Genre: | Action |
| Developer: | 10 Chambers Collective |
It is a first-person horror shooter where you and your friends will play as prisoners stuck in the deepest dungeons. Complete the task from the mysterious Guardian, and you might see the light of day again.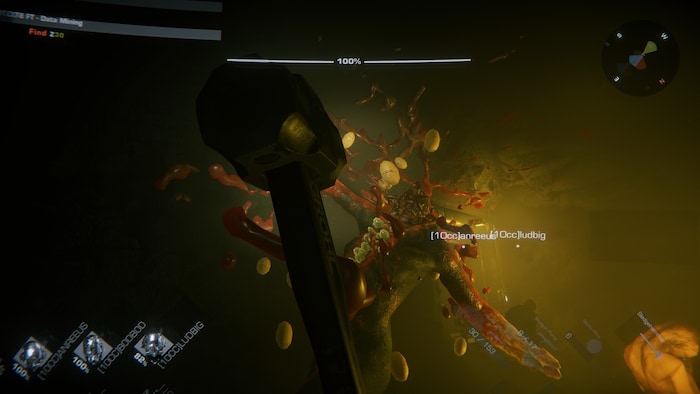 Enter the terrifying prison and complete a series of missions to survive. In this game, the most important thing is cooperation between players, and only the right strategy guarantees survival. Grab your gear and embark on your journey deep into a monstrous prison full of hideous beasts thirsty for your blood.
Key features
Play the cooperative first-person shooter game
Enter the most horrific prison and survive
Sneak, fight and protect your equipment
Play in close cooperation with up to four players
We Were Here Too
| | |
| --- | --- |
| Release: | 2018-02-02 |
| Genre: | Adventure |
| Developer: | Total Mayhem Games |
Will two separated friends be able to leave the walls of the mysterious fortress? The entire game is a logical challenge – only proper communication can save your life.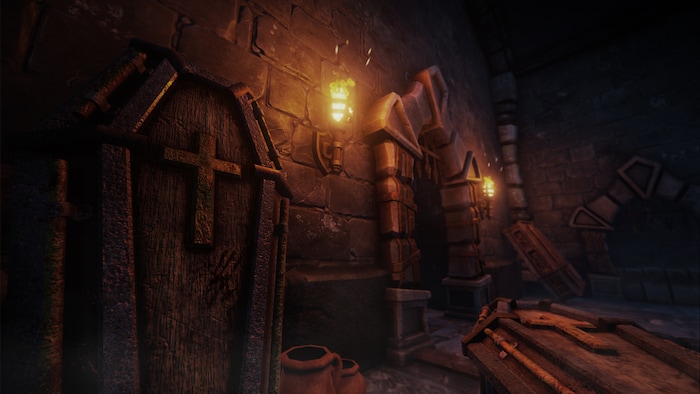 Play as a heroic adventurer and chat to your friend on the walkie-talkie to solve a series of challenges. The spooky castle was supposed to be your shelter, but it seems it will become your grave. Explore, collect information, solve puzzles, and get carried away by a grim story about the most forgotten place in the world.
Key features
Play as a brave adventurer and try to get out of the spooky castle
Talk to your friend on the walkie-talkie and together find a way out
Explore and collect clues
Solve challenging puzzles to continue your journey
In Silence
| | |
| --- | --- |
| Release: | 2020-10-16 |
| Genre: | Multiplayer survival horror |
| Developer: | Ravenhood Games |
There are unimaginable monsters in this world. Who will you become in your final moments – survivor or hunter?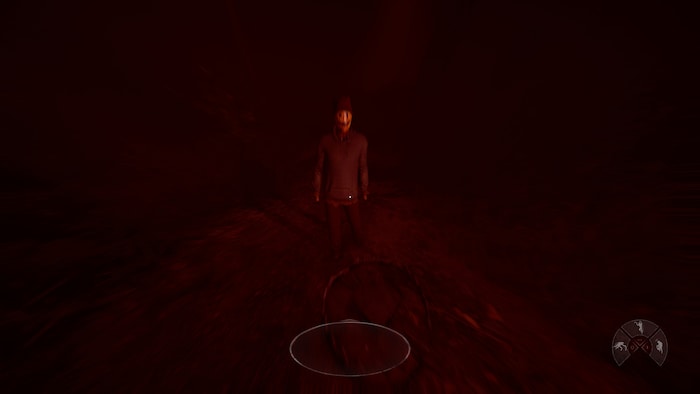 Play as the monster or one of the survivors to survive the darkest night of your life. The murderous beast is blind but has an ultrasensitive hearing. Any tiny sound can give away your position! Avoiding making noise can be challenging as survivors must break out of this death trap. This title is a tense competition where even victims become the most unpredictable hunters.
Key features
Play as one of the survivors and work together to find a way out
Play as a bloodthirsty monster and listen to locate your future victims
Use your skills to set a trap or just run away
Play solo or in multiplayer with up to six players
Emily Wants To Play
| | |
| --- | --- |
| Release: | 2015-12-10 |
| Genre: | Indie |
| Developer: | Shawn Hitchcock |
It is a survival horror game where you will face the creepy demons living in an abandoned house. If you are scared of haunted dolls, you will surely fall in love with this game!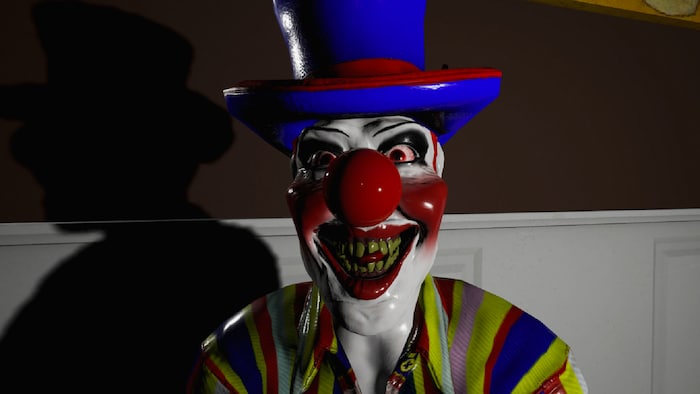 Play as a pizza delivery man trapped in an abandoned house on a rainy night. Its only inhabitants are the mysterious Emily and her three demonic dolls – and they all want to play. However, the effect of this playtime is your tragic death, and only solving the puzzle of the dead girl will help you survive until dawn.
Key features
Play as a pizza delivery man
Explore an abandoned house and look for clues
Avoid the encounters and discover Emily's secret
Do your best to survive until dawn
Obsideo
| | |
| --- | --- |
| Release: | 2021-08-28 |
| Genre: | Co-op Horror |
| Developer: | Kyle's Garage |
Much like Phasmophobia, this game also features a team of players conducting a paranormal investigation in a seemingly abandoned house. Ready for some exorcisms?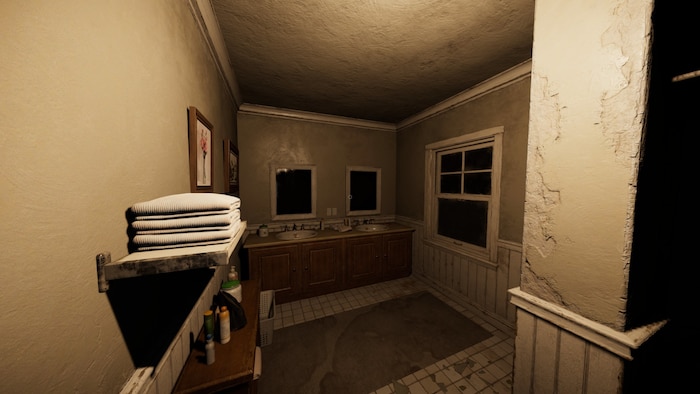 Play as a priest ready to drive the scariest ghosts out of a forgotten mansion. Your equipment is your best weapon, so carefully explore each room to locate your opponent. Team up with friends and discover over 50 types of bloodthirsty ghosts. But remember, your enemies are clever and can hear your every word.
Key features
Play as one of the priests exorcising an abandoned house
Explore rooms and use professional detectors
Speak through the microphone and communicate with the ghosts
Cooperate with friends in a thrilling co-op for up to four players
Blair Witch
| | |
| --- | --- |
| Release: | 2019-08-30 |
| Genre: | Adventure |
| Developer: | Bloober Team SA |
This legendary title is a must-have for any horror game fan. Face the most terrible mysteries of the Black Hills Forest and your demons to solve the case and decide your fate.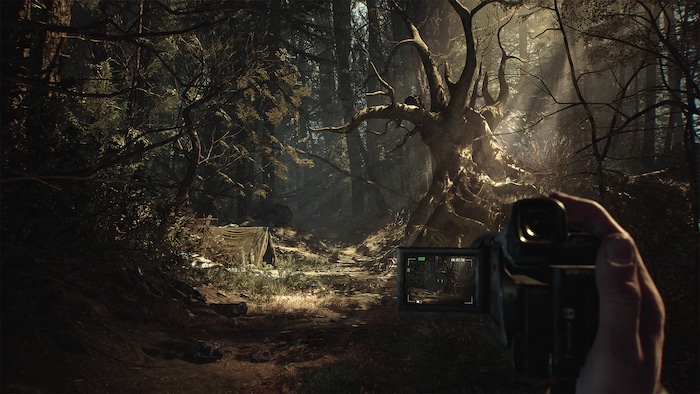 Blair Witch is a game based on the horror movie series of the same name, developed by Bloober Team, known for productions like Observer. Play as Ellis – a cop deciding to solve the case of the disappearance of a little boy. With your faithful companion Bullet, you will travel to the ancient forest and face the Witch of Blair. But who will really be your ultimate tormentor – forest monsters or yourself?
Key features
Play a horror game based on a series of legendary movies
Play as Ellis and solve the case of the missing kid
Work with Bullet to discover the secrets of the forest
Confront the Witch and your inner demons
Phasmophobia-like games are a real treat for all horror fans. Whether you want to play alone or with your friends, they are just as good every time. Fighting AI or your friends is an unpredictable adventure that will surprise you on many levels! And grave circumstances, claustrophobic locations, and an eternal sense of danger encourage to awaken new emotions and desires. As it turns out, good cooperation is everything! And playing the monster is the only opportunity to slay all your friends without consequences.