There is nothing like completing a book, movie, or game and in a rush of delight, finding something similar, if not better.
A comparable atmosphere, plot, aesthetics – these are the features that make a possible replacement find the way to our hearts in no time, and then a new adventure can last and last. Especially all kinds of classics evoke this well-known feeling of sentiment, and the Pillars of Eternity is certainly one of them.
An enthusiastically welcomed computer role-playing game of 2015, set in an ambitiously created fantasy world. What more could you wish for? Well, the game ends someday and lefts you unsatisfied and heartbroken. It is also easy to fall into the popular belief that "there are no more games as before". No worries! Nothing is lost because below we present a ready-made list of perfect and very up-to-date substitutes for seekers of games like Pillars of Eternity.
Games similiar to Pillars of Eternity
Baldur's Gate III
| | |
| --- | --- |
| Release date: | 2020-10-06 |
| Genre: | Computer role-playing |
The third and most recent part of the world-famous Baldur's Gate from 1998.
Alike to Pillars of Eternity, Baldur's Gate 3 presents the gameplay in an isometric point of view, but in graphics tailored just to our times, based on the engine known from Divinity and supplemented with conversations in nice movie aesthetics.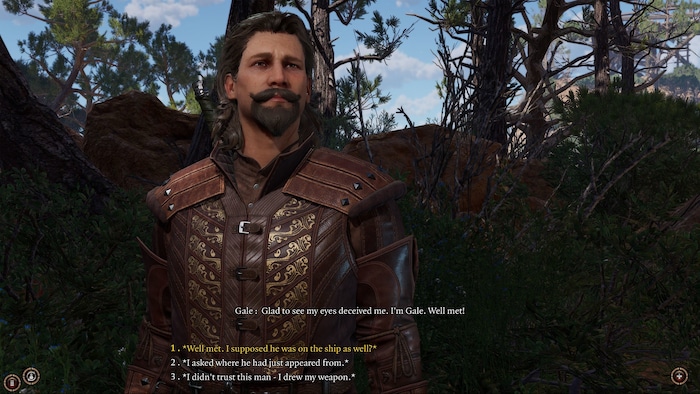 What makes it special is the fact, that the mechanics are based on the Dungeons & Dragons paper system and it is a real treat for the environment of all old-fashioned games fans.
The plot is completely independent of the previous parts. Great Baldur's Gate city meets the invasion of Mind Flayers, who unceremoniously decide to install embryos in the minds of the citizens, which is intended to lead to many deaths of the hosts and thus taking over the world. Our hero also becomes such a host and then sets off on a journey aimed at solving both the parasite problem and the issue of dangerous invaders.
What can especially encourage to get familiar with this game is the much less linear plot than in the previous parts, as well as a very extensive character creation system with a remarkably rich choice in races, classes, and appearance features.
Key features
Game based on the paper version of Dungeons & Dragons
Single-player and cooperative multiplayer
The improved character creation system
Turn-based mode
Divinity Original Sin II
| | |
| --- | --- |
| Release date: | 2017-09-14 |
| Genre: | Adventure |
Funded and created with the help of fans, it turned out to be a truly huge success of 2017. In appearance very similar to Baldur's Gate 3, but more colorful and optimistic.
The plot, in short, is as may be expected, revolving about the fight between good and evil – in Divinity Original Sin 2 the action takes place more or less 1000 years after the events of the previous part.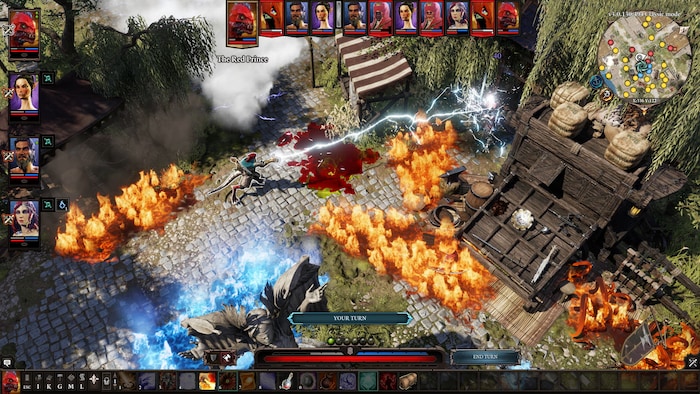 Our hero and his companions try to save a world that is constantly harassed by the forces of the Void. Unlike the previous part of the game, the whole thing is kept in a slightly more serious tone, which makes the plot and gameplay a bit less naive.
What, though, is worth paying attention to? Well, Divinity Original Sin 2 offers an endless range of possibilities and improvisation – unusual in games of this genre. Already when creating a character, you discover the individual aspects of each race, class, and gender that make your hero one of a kind. The possibility of creating a character from scratch, without using ready-made patterns, is also offered. Furthermore, we have an enormous amount of opportunities to interact with the environment: from freezing a puddle to talking to animals and dismissing companions to pick up new ones. In a word – the gameplay depends entirely on the player's creativity and will be an independent and new experience each time.
Key features
The extensive character creation system
Unlimited possibility of interacting with the environment and exploring the world
Gorgeous graphics in 4K
Single-player or multiplayer up to 4 people
Tyranny
| | |
| --- | --- |
| Release date: | 2016-11-10 |
| Genre: | Adventure |
A proud sister of the Pillars of Eternity, built on the same Unity engine and created by the same studio – Obsidian Entertainment.
Tyranny offers almost identical graphics and we observe the world through isometric projection. However, what makes it so different from other computer RPGs is the fact that the player this time takes the side of darkness and doom.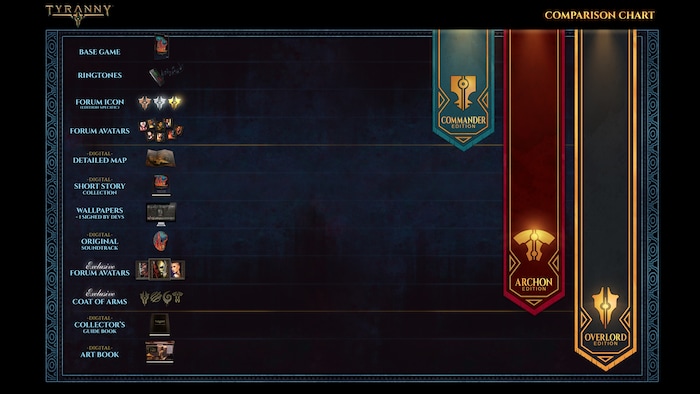 The gameplay is based on the fact, that the player takes on the role of an officer and judge serving Kyros – a powerful ruler who has just conquered the world. You just have to finish this job by defeating the opposing forces and developing your own units.
Unfortunately, the character race cannot be selected in the character creation process, but this is compensated for by a remarkably extensive skill distribution system in a fully open skill tree. Therefore, even when playing a warrior with low wisdom, you can confidently try your hand at magic.
Key features
Plot development depends on the player
A lot of power right from the start
Original and unique story on the side of evil
Wide tree of skills
Planescape Torment Remastered
| | |
| --- | --- |
| Release date: | 2017-04-11 |
| Genre: | Strategy |
A refreshed version of the game of the same name from 1999, the renewal which was taken over by Beamdog studio.
At the same time, a joyful return to the memories for fans of this cult game, which became famous for its special, unusual character.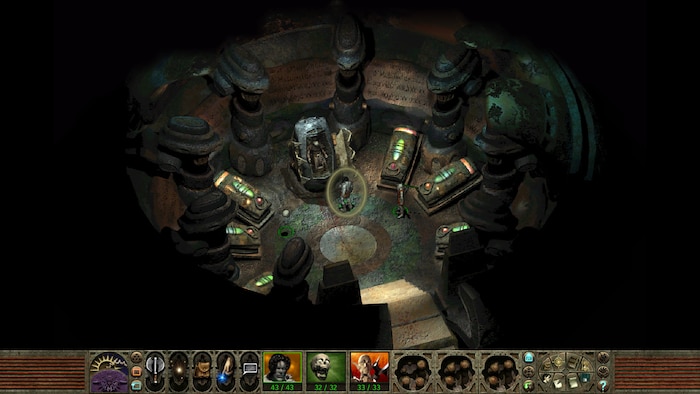 The hero we play is lucky in misfortune to be an immortal and The Nameless One. With every death, a complete loss of memory happens, and only clues stay written by his own hand on his back, and this can help to eventually understand certain things.
The goal of the game is to discover the truth about the hero by exploring the world and talking to the characters you meet, who shine with eccentricity. Planescape Torment Remastered is a great game similar to Pillars of Eternity, excellent for everyone who wants to play likewise, but without getting involved in combat.
Key features
An original and bizarre adventure full of equally eccentric encounters
The player has a huge impact on the development of his character
The ability to play a peaceful game without getting into a fight
Noticeably better graphics and technical solutions
Pathfinder Kingmaker
| | |
| --- | --- |
| Release date: | 2018-09-25 |
| Genre: | RPG |
The debut of Owlcat Games studio, which was created in cooperation with the legend of the genre – Chris Avellon.
A great option for anyone who is already familiar with Baldur's Gate, Pillars of Eternity, Arcanum, or the first parts of the Fallout series.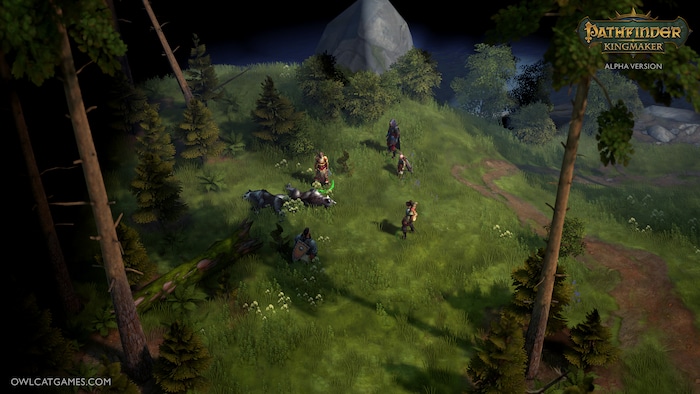 The gameplay in isometric view is about an adventure to build and manage your own kingdom. The protagonist meets party members with whom he experiences various quests, but it is worth mentioning that all his decisions determine how the game will develop further. This allows you to be a ruler of both a very good one and a bad tyrant.
A nice proposition for fans of a good story with the possibility of expanding your own place on the map.
Key features
Wide possibilities of character customization
Developing and managing a kingdom
Lots of locations to discover and conquer
Torment: Tides of Numenera
| | |
| --- | --- |
| Release date: | 2016-01-26 |
| Genre: | Indie |
A 2017 work by InXile Entertainment, created with the huge support of fans from Kickstarter crowdfunding.
The action of the game combines elements of fantasy and science fiction because it takes place in the very distant future, but the society lives in conditions close to the Middle Ages.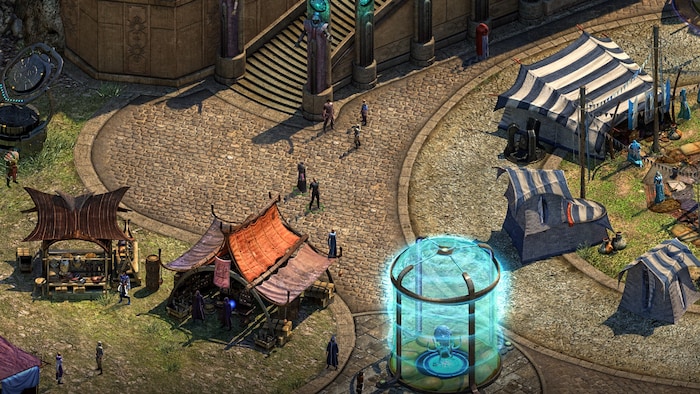 However, relics of previous more advanced civilizations can be found all over the planet. The player takes on the role of the chosen one, who must learn the secrets about both himself and the surrounding reality.
The game offers such a wide range of moral choices that, in principle, each separate game will be an entirely new experience. The decisions made may, for example, completely alienate the other team members and make them abandon the joint adventure. Torment: Tides of Numenera is called the spiritual successor of Planescape: Torment, so fans of both games will find something for themselves here.
Key features
Mixed genres of science-fiction and fantasy
An engaging and rich history of the world and the hero himself
Influencing the actions of other team members
Magnificent world to explore
Icewind Dale Enhanced Edition
| | |
| --- | --- |
| Release date: | 2014-10-30 |
| Genre: | RPG |
A remastered edition of the iconic Icewind Dale from 2000 by Beamdog studio, already known from the latest versions of the Baldur's Gate series.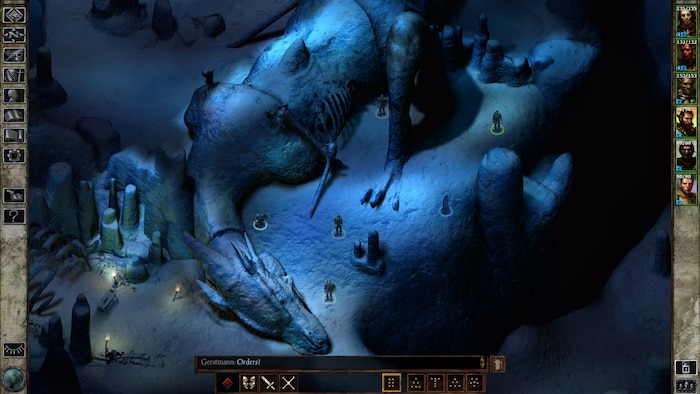 Snow, bloodthirsty beasts, evil to be chased out of this world, and gameplay based on the rules straight from Dungeons & Dragons – that is everything that RPG fans surely love the most.
The game provides for both lonely games and playing in a team of up to six more people. The world has been graphically refreshed, controls made easier, and besides, an additional lowest difficulty level has been introduced, allowing you to complete the game without worrying about losing your life. All these features make Icewind Dale: Enhanced Edition a must-have on the list of games similar to Pillars of Eternity.
Key features
Single-player and cooperative
Enlarged world and more locations to discover
Even more weapons, armors, and magical items
Computer role-playing games are a genre that not only has not been forgotten but is also still developing. Fans of this type of entertainment are driven by both sentiment and well-known and clear rules of the game because a huge number of titles similar to Pillars of Eternity operate on the systems adopted from Dungeons & Dragons, and this makes the mechanics simply recognizable.
Each of these games allows you to empathize with your character, and in most cases create it in any way you want, sometimes even including details such as character traits. The adventure is usually conducted in a group that can be interacted with, as well as with elements of the surrounding environment in the most open world. Besides – there is a lot to choose from, computer RPGs are set in various worlds: fantasy, science fiction, post apo, steampunk, and there are also all kinds of mixtures of these genres, which reliably drew players in the past and will continue to be attractive in the future.