Ah yes, Huggy Wuggy. That weird blue teddy bear monstrosity whose face looks like a duck beak armed with super sharp teeth has surely become iconic. But are there any other games that boast such memorable characters as well? Let's find out.
Indie survival horrors of all sorts have taken the gaming world by storm. After all, many of these are genuinely scary and well-made, so it's no wonder that they've become so popular.
If you are a fan of good scares and thrills, you should totally love this list.
More Horror Games like Poppy Playtime
Hello Neighbor
| | |
| --- | --- |
| Release: | 2017-12-08 |
| Genre: | Adventure |
| Developer: | Dynamic Pixels |
Hello Neighbor puts you in the shoes of one Nicky Roth. This fellow decides to go the basement of his neighbor, Mr. Peterson, all in the hopes of uncovering a dark secret that is hidden there.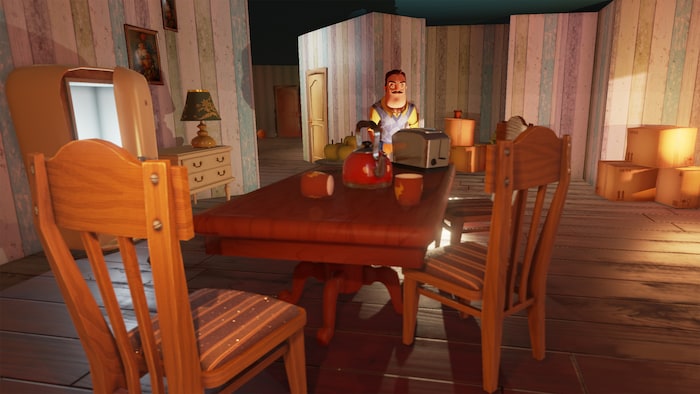 What results is a chase. Mr. Peterson is hellbent on tracking you down. Hello Neighbor uses an interesting AI system which takes into account your previous actions, such as using certain paths to move around. The neighbor can then lay traps there. As you can see, you need to think creatively and avoid falling into patterns.
The thing is that while Hello Neighbor's alpha version was liked by gamers, the final product underdelivered and was considered a major disappointment (though contemporary Steam reviews are positive, so keep that in mind). Still, the game started an entire franchise, so you might want to take a look at other titles in the series.
Key features
The AI monitors your every move and decision and learns from them
The cartoony visual style is genuinely creepy
A pretty engaging story
Gameplay full of sandbox-style exploration and puzzle solving
Among the Sleep
| | |
| --- | --- |
| Release: | 2014-05-29 |
| Genre: | Adventure |
| Developer: | Krillbite Studio |
This one makes you return to the times you probably don't remember, because you were just a toddler. That's right, you play as a little baby here, with all the stuff that comes with the territory. There's walking, there's crawling, there's clumsy running and climbing.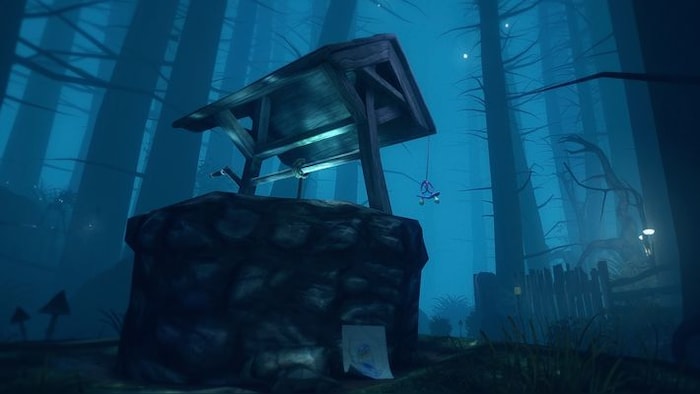 There's even a sentient teddy bear who emits light when hugged, helping you illuminate the dark locations. And then there are monsters who stalk you. You can't defeat them, you can only run from them and hide in a safe place. Among the Sleep is certainly something you should take a look at after finishing Poppy Playtime.
Key features
You play as a helpless toddler
There's a sentient teddy bear to help you out
There are also creepy monsters that stalk you, of course
You can't kill these creatures, you can only hide from them and hope for the best
Bendy and the Ink Machine
| | |
| --- | --- |
| Release: | 2017-04-27 |
| Genre: | Indie |
| Developer: | Kindly Beast |
Henry went back to his old animation studio once and unleashed some demons…animated demons! Your task is to solve the mystery behind the titular Ink Machine, responsible for some really weird stuff going on.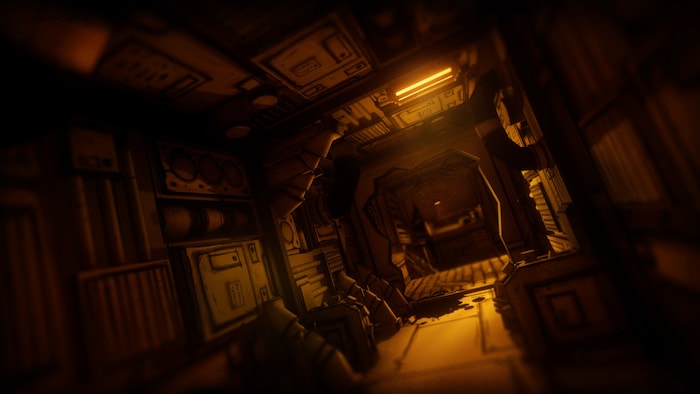 The game itself is a first-person survival horror with some moody exploration, great retro aesthetics, combat and puzzles. It's been well received, so if you're a fan of the genre, you should totally like Bendy and the Ink Machine.
Key features
Amazing retro-style visuals
It'll probably make you hate old school cartoons
Fantastically eerie and creepy sound design
For fans of bizarre horrors
Layers of Fear
| | |
| --- | --- |
| Release: | 2016-02-15 |
| Genre: | Adventure |
| Developer: | Bloober Team SA |
This one's a first-person horror adventure game where you play as a somewhat deranged painter. His goal is to complete his magnum opus, but also uncover the secrets of his past.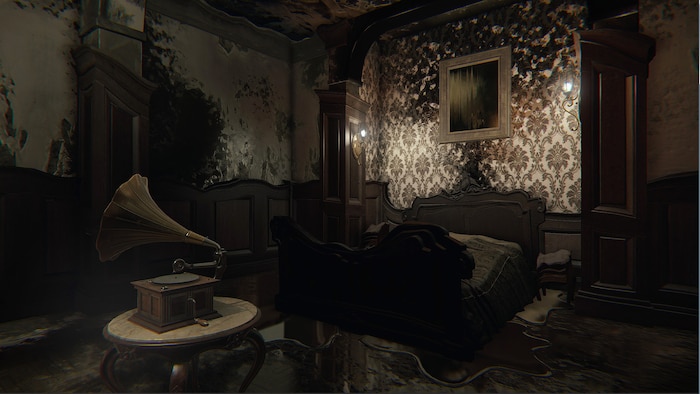 Layers of Fear is all about moody exploration of a Victorian mansion, stylish visuals, puzzles and jump scares. If you love story-driven games, this one should fit the bill.
Key features
A really dark, psychedelic take on the Victorian era
Quite a lot of jump scares
Incredibly spooky atmosphere
A gripping story
Five Nights at Freddy's
| | |
| --- | --- |
| Release: | 2016-10-07 |
| Genre: | Indie |
| Developer: | Scott Cawthon |
This silly little game quickly garnered critical and fan acclaim, as well as spawned an entire franchise that consists of nine main installments and several spin-offs, as well as all the other stuff that expands the lore of the series.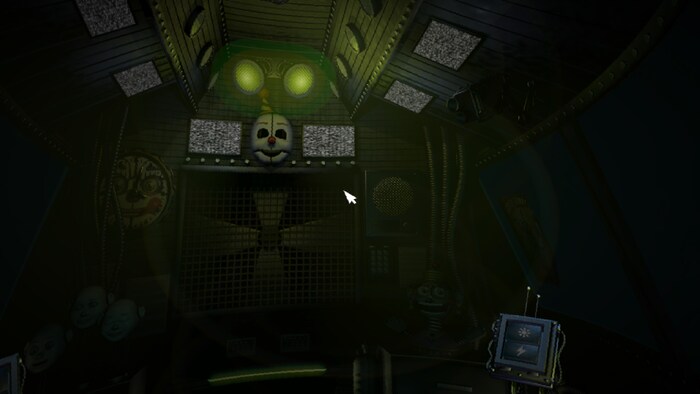 What's the game all about? You're a security guard working at a pizza parlor who has to stay vigilant throughout the night and not get killed by the animatronic characters, including Freddy Fazbear, a fellow probably even more iconic than Huggy Wuggy.
Five Nights at Freddy's offers a simple premise, but excellently executed. If you love fun, toy-themed survival horrors, this one's a good choice.
Key features
A unique approach to survival horror games
Creepy animatronics that are out there to get you
Interesting gameplay mechanics built around surveillance cameras
It spawned a successful franchise
Phasmophobia
| | |
| --- | --- |
| Release: | 2020-09-18 |
| Genre: | Horror |
| Developer: | Kinetic Games |
This one's a very interesting take on the whole ghost hunting thing. As a team of four players, you are tasked with investigating all sorts of haunted places in search of evidence of otherworldly presence there.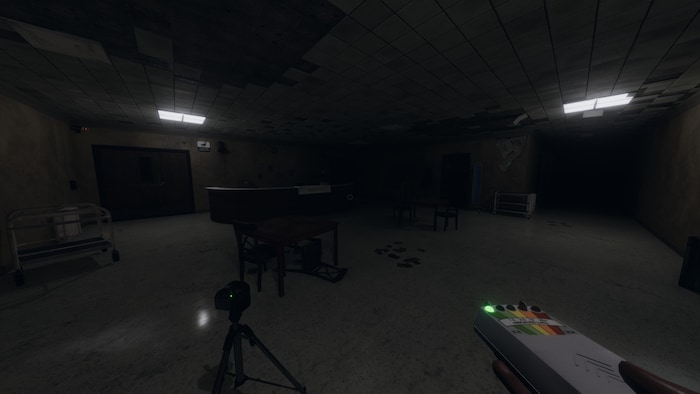 There's plenty of gadgets to use and the opportunity to face the supernatural threats in person. Needless to say, the longer you stick around, the more aggressive the ghosts become, so you're in for a real treat if you're looking for a terrifying game that you can play with friends.
Key features
A fantastic simulation of ghost hunting and paranormal activity investigation
You can play it with up to three players
VR support
Tons of cool gadgets to use against the ghosts
Boogeyman
| | |
| --- | --- |
| Release: | 2015-11-02 |
| Genre: | Action & Shooter |
| Developer: | Barry McCabe |
If you used to be afraid of the dark or whatever devilish creature hiding under your bed, you're not alone. Boogeyman lets you relive that experience and it does that spectacularly well.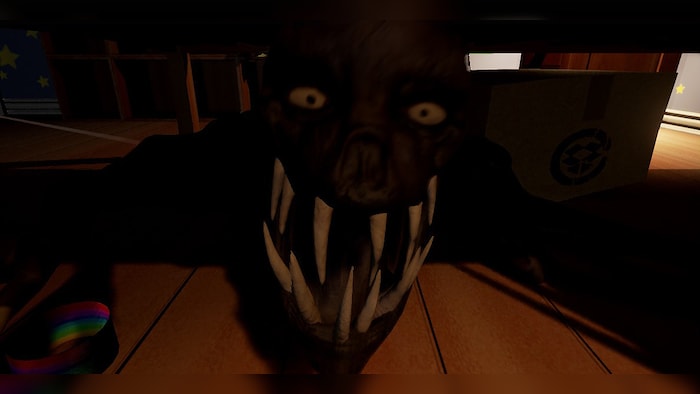 As Thomas, a boy who just moved in a new house with his family, you need to fend off the Boogeyman's attacks each night. Your only weapon is your trusty flashlight, the only thing the demonic creature apparently fears. It's a game of memorizing your enemy's hiding spots, adapting to changing weather conditions outside (they have a huge impact on the way you need to play) and calculating risks. It's surely worth trying out, even if it can become dull and stale after some time.
Key features
An intense game about defending yourself from the Boogeyman
Different weather conditions change the way you play
Outstanding sound design
An interesting take on the gameplay formula introduced in Five Nights at Freddy's
Secret Neighbor
| | |
| --- | --- |
| Release: | 2019-10-24 |
| Genre: | Adventure |
| Developer: | Hologryph |
Okay, Hello Neighbor might have been a stinker, unfortunately, but this one totally makes up for all that. Secret Neighbor is a multiplayer spin-off of the series that plays like a mixture of games like Evolve or Dead by Daylight with Among Us.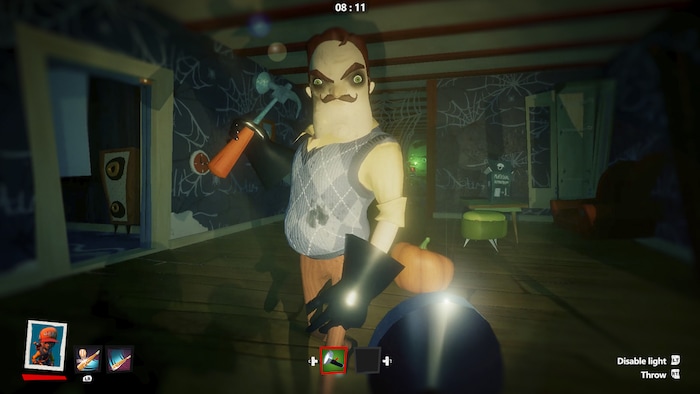 The game's goal is to infiltrate the Neighbor's house as a team of six and find a kid that went missing there. Unbeknownst to the children, one of them is actually the Neighbor himself! His job is to gain the trust of the rest of the gang and then sabotage their plan. The kids have different abilities, which means they need to learn to work together as a cohesive unit. The Neighbor also has a few nasty tricks up his sleeve. Secret Neighbor is a very fun online game that you should definitely try out if you're into horror games that you can play with your friends.
Key features
A fun asymmetrical online horror game that blends stuff like Dead by Daylight with Among Us
Each kid has different skills and abilities
The Neighbor also has plenty of ways to get the intruders
Great visual style
Amnesia: The Dark Descent
| | |
| --- | --- |
| Release: | 2010-09-08 |
| Genre: | Adventure |
| Developer: | Dynamic Pixels |
This one's a real classic. Taking the physics-based puzzles from the Penumbra series that preceded it, Amnesia is one of the titles which have made the survival horror so mainstream, inspiring numerous followers.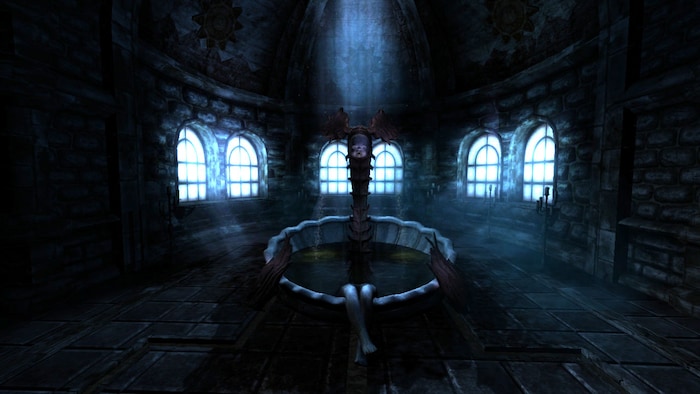 Set in the 19th century, the game follows a young man named Daniel who explores Castle Brennenburg, a dark place full of mysteries and horrors. In addition to the whole puzzle-based gameplay, there is also avoiding monsters and trying to maintain your sanity, done by staying in the light (tough task, since the whole place is simply bathed in darkness).
All in all, it's a dark, thrilling adventure that you should totally check out if you love well-made horrors.
Key features
It's super dark and creepy
Physics-based puzzles inherited from the Penumbra series
Monsters and losing your sanity are the two things that you need to avoid here
Fantastic sound design
Don't you even dare say there's nothing to check out after you're done with Poppy Playtime! There's plenty of great, sometimes even iconic survival horrors that will surely keep you on the edge of your seat for much longer than you'd like. So, you in?