Dynamic action, explosions, superpowers, and open-world – these are the defining elements of a popular action-adventure video game, Prototype. It's like a less realistic version of Grand Theft Auto, where you are given superhuman abilities that make melee combat just as effective, if not more, as using firearms to eliminate enemies.
There are several games that are worth trying if you're looking for a similar experience. Check out our list to find out the most interesting alternatives.
Top games like Prototype 1 & 2
Crackdown 3
| | |
| --- | --- |
| Release: | 2019-02-15 |
| Genre: | Adventure |
| Developer: | Sumo Digital |
| Game modes: | Single-player, multiplayer |
Let's start with Crackdown 3 – a game, where you will be tasked with fighting against a number of hostile organizations that rule the fictional city of New Providence.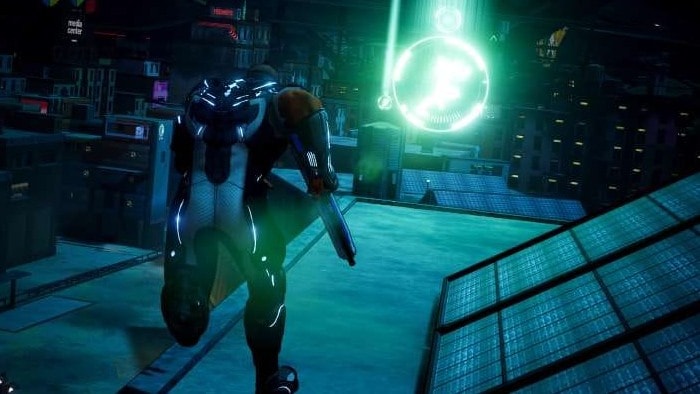 Crackdown 3 has probably everything you would expect from a solid Prototype alternative. It has fast-paced action, it has an open-world environment, it has some useful weapons to try and utilize on the battlefield. There are even all these superhuman abilities that allow you to take extraordinarily high jumps, blast through the enemy lines with a powerful punch, and throw special grenades that create black holes after the explosion. There's surely a lot of fun to be had and you're guaranteed to become quickly addicted if you give Crackdown 3 a try.
Key features
A fast-paced action-adventure title that focuses on combat and exploration
An open-world environment that can be freely roamed
A vast number of unlockable weapons and vehicles
Various abilities that make the entire experience much more enjoyable
Saints Row IV
| | |
| --- | --- |
| Release: | 2014-07-15 |
| Genre: | Adventure |
| Developer: | Deep Silver Volition |
| Game modes: | Single-player, multiplayer |
Saints Row IV is a more ridiculous approach to the action-adventure genre. If you're looking for a game filled with more lighthearted and humorous content and atmosphere, then look no further.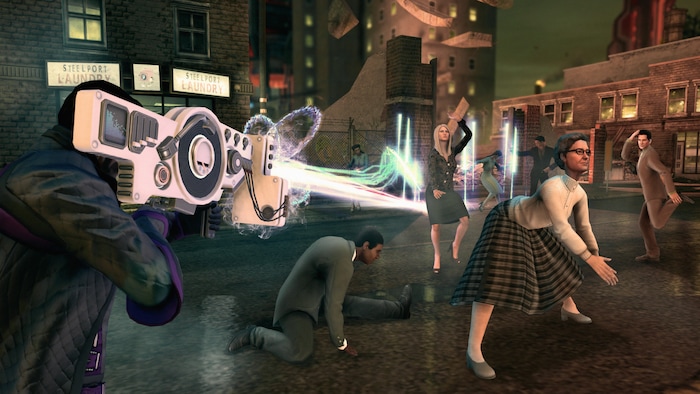 Saints Row IV takes place inside a simulation most of the time, which explains a lot of things that are going on, such as the protagonist's superpowers. In a simulation, nothing would be too weird to be true, so this way developers were able to go full bananas and gave players a wide selection of abilities that enhance the joy of combat and exploration to incomparable levels. Make super-high jumps, outrun the fastest vehicles, and cause chaos in the fictional city with the use of earth-shaking pounds and ridiculous weapons, including the famous Dubstep Gun.
Key features
A huge open-world environment with a city that feels alive
Addictive gameplay with countless pop culture and real-world references
Lots of upgradeable abilities that make both combat and exploration much more enjoyable
Often ridiculous with humorous dialogues and funny situations suitable for a more mature audience
Middle-earth: Shadow of Mordor
| | |
| --- | --- |
| Release: | 2014-09-30 |
| Genre: | Adventure |
| Developer: | Feral Interactive (Linux) |
| Game modes: | Single-player |
Perhaps you're more into medieval-inspired settings, in which case Shadow of Mordor could be a perfect game for you – especially if you're looking for the one that's similar to Prototype.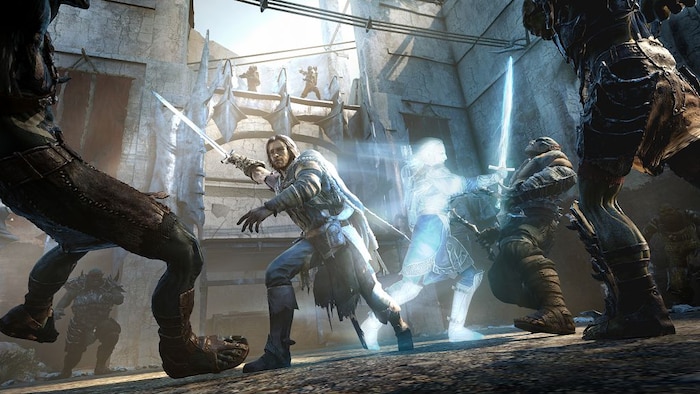 Get ready for an epic adventure in a world inspired by J.R.R. Tolkien's works. Shadow of Mordor's most notable feature is the Nemesis System that encourages players to infiltrate the enemy ranks and dominate enemy leaders in order to gain valuable intel related to more important members of the Sauron's army. Randomly generated Uruk generals with their own unique strengths and weaknesses ensure that even after playing for quite a while, you may still get occasionally surprised and overwhelmed by the enemy's unpredictable powers.
Key features
Great action-adventure title based on J.R.R. Tolkien's legendarium
A vast open world that can be explored freely at your own pace
Gameplay that combines a variety of playstyles, from direct melee combat to stealth approach
Nemesis System with randomly generated leaders of hostile armies
Batman: Arkham Knight
| | |
| --- | --- |
| Release: | 2015-06-23 |
| Genre: | Adventure |
| Developer: | Rocksteady Studios |
| Game modes: | Single-player |
Having a Batman game on the list shouldn't be too surprising, considering the game's nature – an action-adventure title with a superhero acting as the protagonist.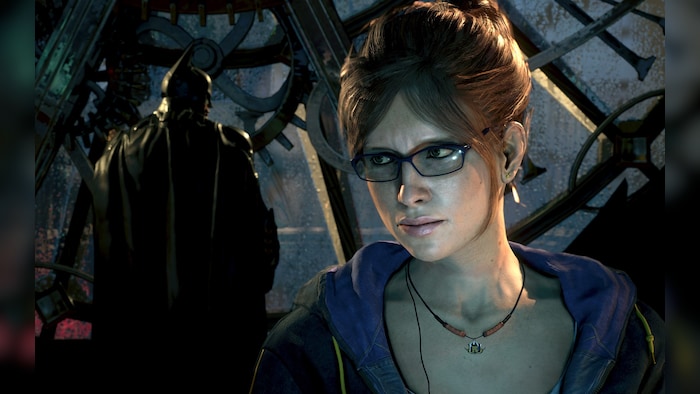 Batman: Arkham Knight focuses on the Dark Knight's adventures – now you too can become the protector of Gotham City. The game will take you to the DC Comics universe to confront Scarecrow as he tries to cause chaos and destruction over the iconic city. During the game, you will meet many of Batman's most dangerous enemies, including the Riddler, Poison Ivy, Harley Quinn, and, of course, the ever-smiling psycho, Joker. The game's open-world nature makes it a great Prototype alternative, especially if you're a fan of the most popular superheroes.
Key features
Amazing action-adventure title based on the popular comic series
An open-world environment that can be traveled seamlessly
Addictive gameplay with extremely smooth and fluid melee combat
Combines melee combat with stealth, exploration, and utilization of useful gadgets
Just Cause 3
| | |
| --- | --- |
| Release: | 2015-11-30 |
| Genre: | Adventure |
| Developer: | Avalanche Studios |
| Game modes: | Single-player |
Just Cause 3 is an odd one. It's like a more lighthearted version of Metal Gear Solid, where you get a lot more freedom, stealth is not the best way to solve conflicts, and constant action is what you're looking for.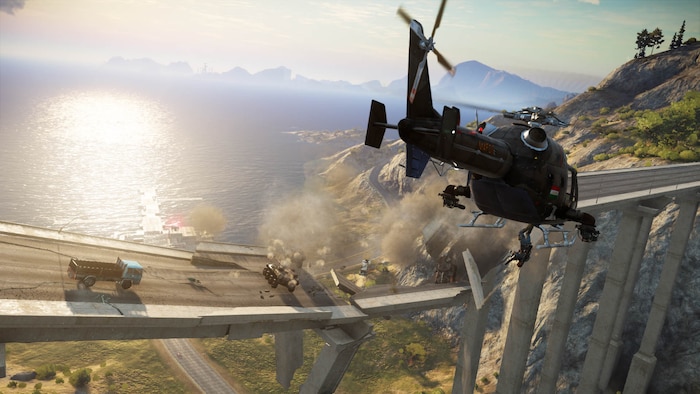 Just Cause 3 is a very dynamic game that appears to want to be realistic at first sight, but you will quickly realize that it favors fast-paced gameplay and casual fun over realism. The game features an open world that can be freely roamed, and you will probably spend a good chunk of time doing so because it's so incredibly satisfying to move around with the use of a wingsuit, a parachute, and your trusty grappling hook. The last one is especially fun, as it allows you to do some crazy things, such as tethering multiple objects together and letting them crash into each other.
Key features
A huge open-world environment with seamless travel that's available from the very beginning
Action-packed gameplay that favors fun over realism
Grappling hook with tethering ability – using it can sometimes lead to unexpected and funny situations
Beautiful views with tropical surroundings
Crysis 3
| | |
| --- | --- |
| Release: | 2019-02-13 |
| Genre: | First-person shooter |
| Developer: | Crytek |
| Game modes: | Single-player, multiplayer |
For the last game on the list of titles like Prototype, we've got the third main installment in the Crysis franchise – a video game series that became popular for its incredible visuals.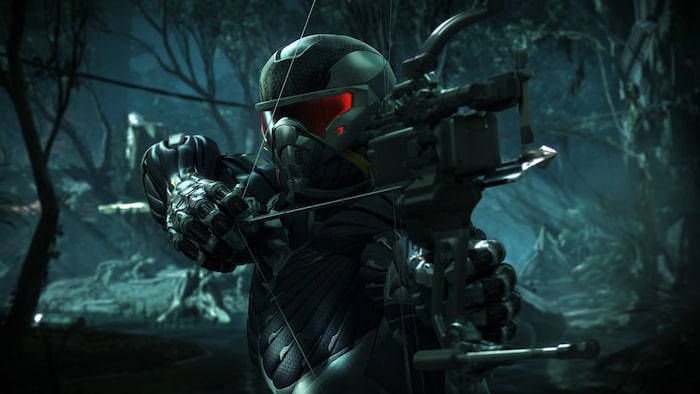 The Crysis series set a lot of visual standards that we today take as granted, such as SSAO in the case of the first Crysis. It's not an exaggeration to say that Crysis games were well ahead of not only the competition, but also their time – Crysis 3 continues that tradition, but it's not as apparent as it was with its predecessors. However, we're not here to praise the visuals – the most important thing here is the fact, that the game can be a great Prototype alternative.
Key features
First-person shooter in a futuristic sci-fi setting
Open-ended areas and gameplay that encourages finding your own way to solve problems
Supports both direct and stealthy approach for increased flexibility and more freedom of choice
Stunning visuals that even today can cause an occasional jaw drop
The Best Games Like Prototype
Prototype is a great game that puts emphasis on fast-paced action, which, combined with an open-world environment and the protagonist's superpowers, creates a unique experience. However, there are some games that revolve around similar core ideas, which means that if you loved Prototype 1 and 2 but you already know both games in and out, you'll be able to easily find a title that is similar in terms of both gameplay and presentation.
To make the search easier for you, we've looked for some of the best games like Prototype and compiled a list out of them. Check out all of the titles to make sure you've seen everything – otherwise you may be missing out on some unforgettable adventures.