Survival is a fundamental part of human life. We know it from the dawn of time! And today, it is vital in camping, crafting, or various unexpected situations. But where else can we use it?
It is always a bad idea to put your life at risk in the real world. But survival in video games is a whole different topic! Get ready for an exciting adventure where you will use your intuition in the most challenging scenarios. Scum is just one of the most realistic survival video games. If you want a similar game to prove yourself, you are in the best place. Enjoy the complete list of games like Scum!
Green Hell
| | |
| --- | --- |
| Release: | 2019-09-05 |
| Genre: | Sanbox, survival |
| Developer: | Creepy Jar |
When you find yourself on your own in the Amazon Jungle, nothing will be as it used to be. Enter the unforgiving world of Green Hell and check if you know how to survive!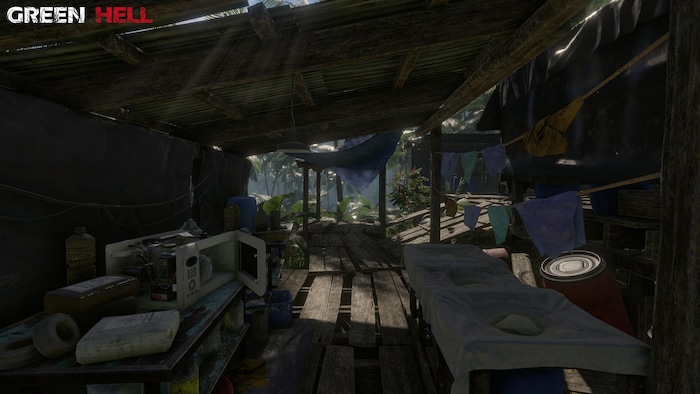 Just like in Scum, you will discover the complex rules of watching the well-being of the main character of your adventure. Enter the open world and immerse yourself in the endless wild jungle to fight for your survival. Explore, find food and watch out for omnipresent threats! Amazonia is one of the most challenging places on the world map. Do everything to survive and avoid madness.
Key features
Play as Jake Higgins and discover the mystery of your wife's disappearance
Explore the Amazon jungle and obtain food
Watch out for wild animals, poison, and bacteria
Play solo or in multiplayer with up to four players
The Forest
| | |
| --- | --- |
| Release: | 2018-04-30 |
| Genre: | Adventure |
| Developer: | Endnight Games Ltd |
It is a survival horror video game where you will confront your deepest fears in a dark scenario about loneliness on an island. Play as a plane crash survivor and fight for your life right away!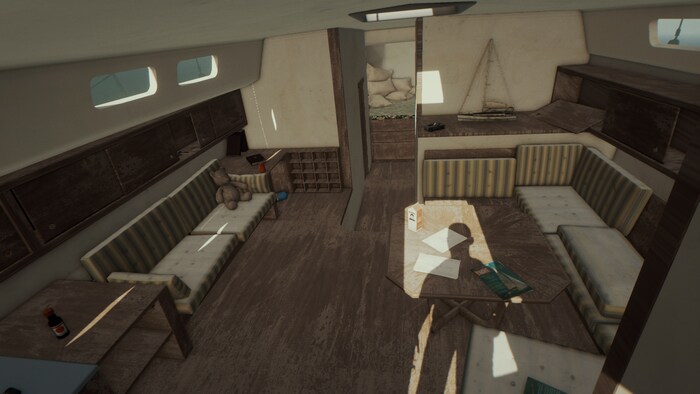 This island is full of surprises – mostly deadly ones. Start from scratch and prove yourself in the most challenging conditions! Investigate unexplored caves and set off on a journey to the dark dungeons. Cut down trees to establish a base. And most of all, avoid encountering the cannibals inhabiting this mysterious wilderness!
Key features
Begin your unexpected adventure on a dangerous island
Explore a wild forest, get food and resources
Build a base and fight for your survival
Play solo or in multiplayer with up to four players
DayZ
It is a classic recommendation for fans of multiplayer video games set on gigantic maps. Just like in Scum, here you can also enjoy a perfect nutrition system.
The time has come. The race for survival is just beginning, and you are part of it. Travel to Chernarus and face the terrifying zombie epidemic. Explore, find food and equipment, and never get killed. In this game, dying means losing your belongings, and other players are just waiting to take this looting chance.
Key features
Play one of the most popular survival games on Steam
Explore the massive map and discover new locations
Get equipment and food
Fight with zombies and other players
[buy,]
Project Zomboid
| | |
| --- | --- |
| Release: | 2013-11-08 |
| Genre: | Indie |
| Developer: | The Indie Stone |
Discover a hopeless world where the only sure thing is the zombies. Start your adventure in this isometric survival game, and you will soon learn about a desperate struggle for life!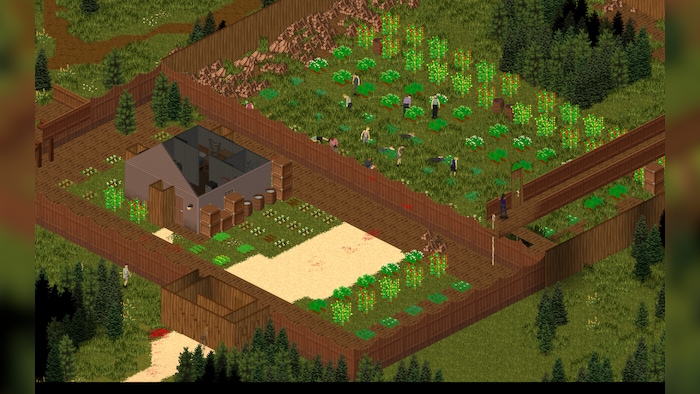 Play alone or in multiplayer and lose yourself in an alternative version of the world overrun by starving zombies. One thing is certain in this game – your death. Explore the area to get the best equipment and food as soon as possible! Hordes of the undead will stand in your way, and other players will do anything to survive.
Key features
Play an indie survival game about the zombie apocalypse
Break into buildings and collect valuable equipment
Fight enemies, craft and monitor your health
Play solo or in multiplayer
7 Days to Die
| | |
| --- | --- |
| Release: | 2013-12-13 |
| Genre: | Adventure |
| Developer: | The Fun Pimps |
Are you ready to die? If not, join the best in a unique survival video game with RPG elements! Become one of the last survivors and outlive them all!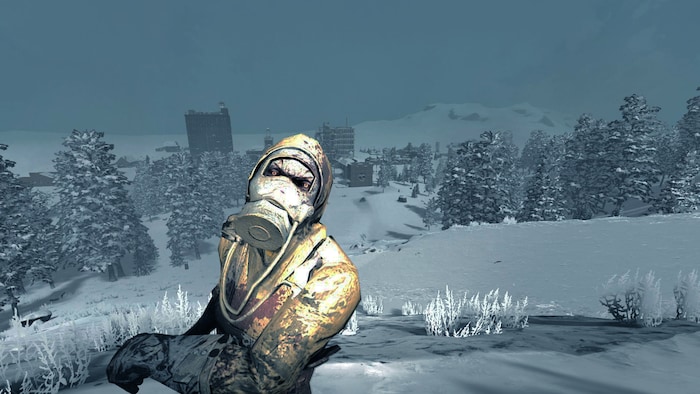 Human civilization has collapsed, and only the strongest will survive the world after the nuclear war. Set off to Navezgane and face the final competition for life and death. Explore, obtain resources and build. Discover a world that dynamically responds to your actions and is constantly changing. Complete tasks, develop your skills, and do whatever it takes to avoid the mysterious plague.
Key features
Play the award-winning survival game with RPG elements
Discover a post-apocalyptic reality overrun by a terrible plague
Explore, collect resources, and fight
Play solo or have fun in multiplayer
Escape from Tarkov
| | |
| --- | --- |
| Release: | |
| Genre: | Shooter |
| Developer: | Battlestate Games Ltd. |
It is an MMO shooter where two enemy factions fight each other on a city map cut off from the rest of the world. Join the brutal fight and use your unique skills to escape your enemies!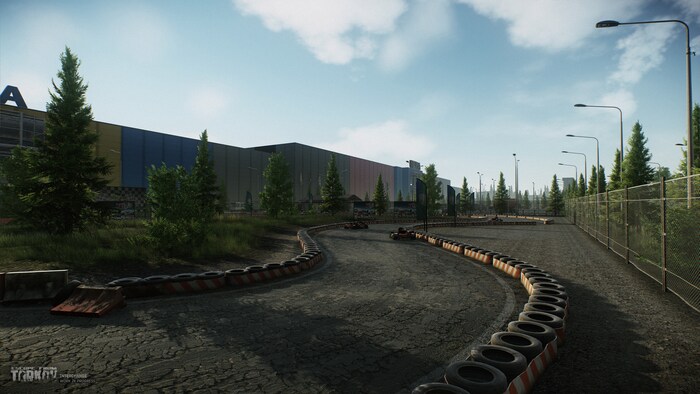 Play an extensive story campaign or jump right into epic competition. Escape from Tarkov is a title for fans of shooting, survival, and RPG elements. Develop your skills, get better and better equipment and monitor your health. Anything can kill you in this game – even fatigue and other players!
Key features
Play one of the most popular survival games ever
Explore and complete missions
Get experience and the best equipment
Play solo or in multiplayer
Miscreated
| | |
| --- | --- |
| Release: | 2014-10-30 |
| Genre: | Adventure |
| Developer: | Entrada Interactive LLC |
Welcome to the future! The world you remember no longer exists, and you are on your own. See the horrors of war and the struggle for survival to use your experience in a new challenging reality.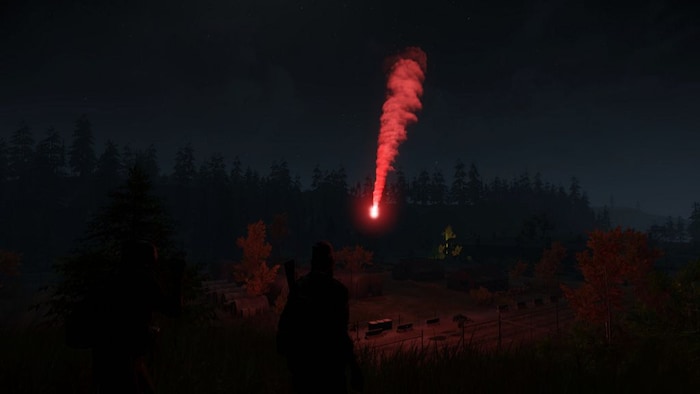 Get ready for hordes of mutants and hostile players who know no mercy. Think you know survival? This hardcore gameplay will throw you into a world ruled by despair! Explore, sneak and gain equipment to stay ahead of other players. Or work together to achieve mutual benefits. But be careful – in Miscreated, anyone can betray you.
Key features
Play a hardcore survival game set in the world after the nuclear war
Explore to get the most necessary equipment
Watch out for hordes of enemies and a ruthless environment
Cooperate or take part in a brutal PvP competition
State of Decay 2
| | |
| --- | --- |
| Release: | 2018-05-22 |
| Genre: | Action & Shooter |
| Developer: | Undead Labs |
It is a recommendation for enthusiasts of control and cooperation. Do you have a knack for management? Try yourself in the harshest conditions!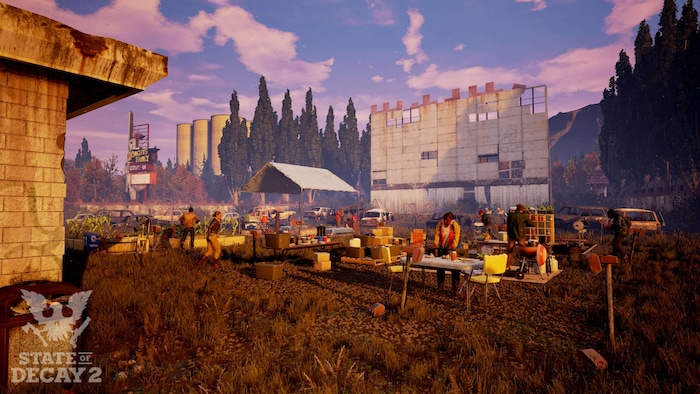 SoD 2 is a continuation of the best-selling video game from 2013. Forget loneliness – teamwork is what matters in this title! Lead the actions of your heroes and give them tasks. Plan the expansion of the base and design the necessary fortifications. Rebuild human civilization in a world overrun by death!
Key features
Play the second installment in the exciting survival game series
Lead the actions of a group of survivors and discover their unique features
Build your base and collect the most needed resources
Play solo or in multiplayer with up to four players
Night of the Dead
| | |
| --- | --- |
| Release: | 2020-08-28 |
| Genre: | Survival |
| Developer: | jacktostudios |
Some dreams are better than the nightmare of living. Wake up from your coma to crash into brutal post-apocalyptic reality. Zombies are everywhere, and you have to find a way out.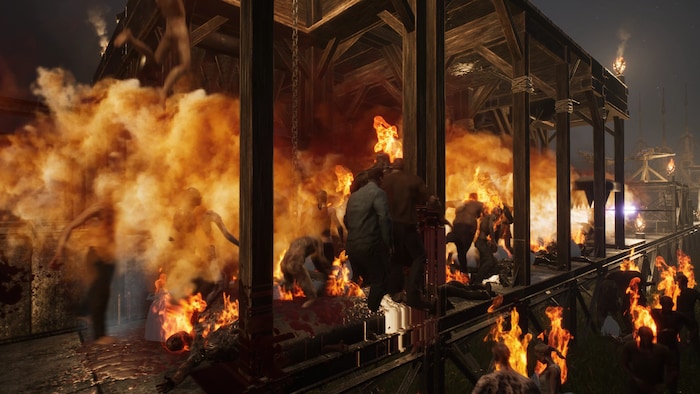 Outsmart the undead hordes to reunite with other survivors. Explore the island, collect equipment and solve the mystery of your past. And at night, sneak or fight to survive until the morning. It's your day to escape this damn island!
Key features
Wake up from the coma to face a new reality
Explore the island for clues and equipment
Fight hordes of zombies
Play solo or in multiplayer
Rising World
| | |
| --- | --- |
| Release: | 2014-12-03 |
| Genre: | Survival |
| Developer: | JIW-Games |
Tired of all these zombie battles? Prefer something relaxing? For players like you, we have Rising World! Play alone or invite your friends and enjoy the richness of the procedurally generated world.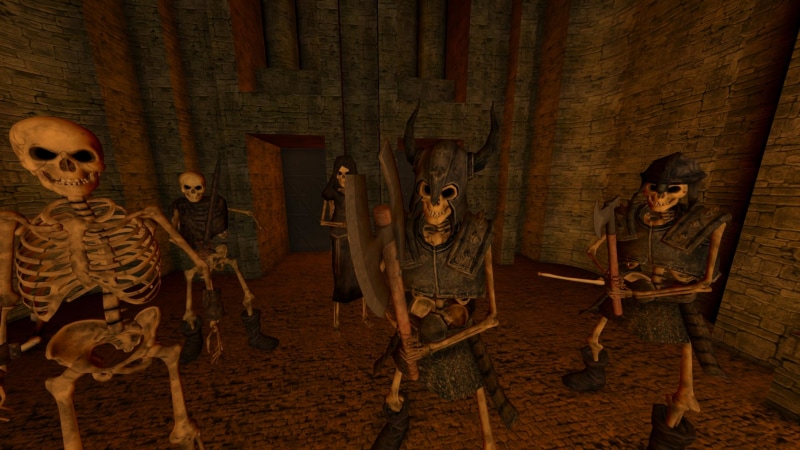 This video game is all about building. Let your creativity run wild and create something breathtaking! Explore various biomes, harvest resources, and transform this world however you want. This title knows no limits and is a fantastic recommendation for long hours of satisfying gameplay.
Key features
Play a survival game focusing on building
Explore the procedurally generated world to discover its secrets
Collect resources and transform your surroundings
Play solo or in multiplayer
Scum is a video game that surprised us all. The multitude of activities and features in this game take survival gameplay to a whole new level of realism. Forget overpowered monsters and indestructible weapons – even a simple wound infection can kill you in this title. Fortunately, this is not the only game that provides a similar experience! All the games on this list mean fun in the most challenging worlds. If you think you've seen it all and you're the god of survival – try yourself in games like Scum.