When Middle-Earth: Shadow of Mordor launched in 2014 two things became clear. One: the gameplay was clearly inspired by Assassin's Creed and Batman Arkham. Two: the Nemesis system is a rare gem: a truly innovative, engaging system.
Procedurally generated orcs, complete with unique names, mannerisms, appearance, and collections of mechanical traits turned out to be a silly amount of fun. Moreover, being able to manipulate the hierarchies of Mordor to your own advantage turned a by-the-numbers action game into a brutal social engineering project without losing a minute of fighting and parkour.
Although the game received a sequel, Shadow of War, it's worthwhile to take a look at a few titles which share some aspect with SoM, in case you liked one thing about it, but not necessarily another. Behold, here come…
Games similiar to Shadow of Mordor
Assassin's Creed IV: Black Flag
| | |
| --- | --- |
| Release: | 2014-02-25 |
| Genre: | Adventure |
| Developer: | Ubisoft Montreal |
There is no denying that Shadow of Mordor owes a bit to the Assassin's Creed gameplay. It's visible especially in the way Talion moves around the map, climbs towers or jumps from one shoddy orc hut's roof to another. Speaking of towers, there's quite a lot of that. While you don't necessarily synchronize, you do activate towers to unlock fast travel and respawn points.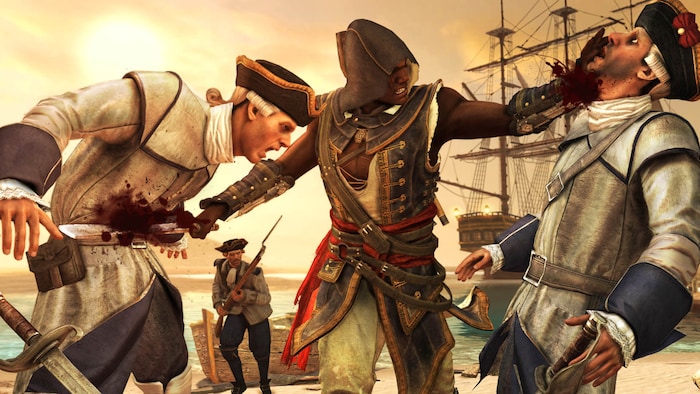 Assassin's Creed IV: Black Flag launched a year before SoM, and it is a great example of the series mechanics. It's also significantly less gloomy than Shadow of Mordor, as it follows a Welsh pirate Edward Kenway on his adventures across the Caribbean. You'll engage in naval battles, seek sunken treasures, and chase another thread in the ongoing Assassin's Creed story.
Key features
A pirate adventure on the sunlit Caribbean waters
Exciting naval battles
Cool protagonist
A prequel to Assassin's Creed III
Batman Arkham series
| | |
| --- | --- |
| Release: | 2018-11-28 |
| Genre: | Action |
| Developer: | Rocksteady Studios |
The other parent of Shadow of Mordor is the Batman Arkham series, from which SoM lifted its combat system. The FreeFlow system created by Rocksteady to model Batman's exceptional martial arts prowess and agility turned out to be great fit for a Middle-Earth ranger empowered by a vengeful elven wraith. Chaining attacks, dodges, special tricks, and critical hits to rack up a combo never gets old.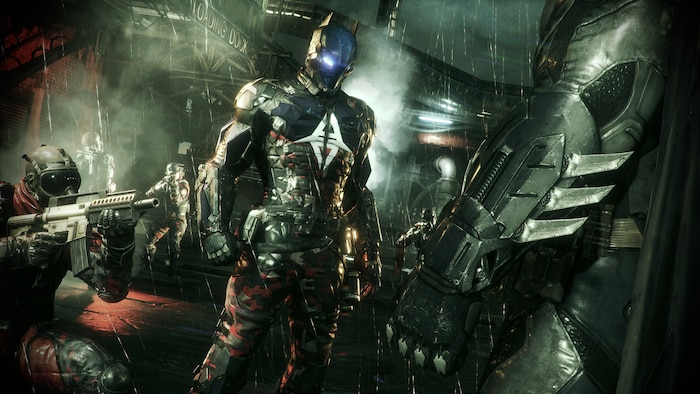 The series also does a great job paying tribute to Batman's extensive rogue gallery. There are many appearances from some of the most famous (and a few obscure) villains, and most of the end in a satisfying boss fight, often utilizing some new tool Bats unlocked to get to that part of the game. There are four games in the series currently, three of them (Asylum, City, Knight) made by Rocksteady.
Key features
The best games about the Caped Crusader anybody could have hoped for
Excellent, satisfying, fluid combat system
Exploring the map as Batman feels awesome
Plenty of cool easter eggs and secrets to unlock
Warframe
| | |
| --- | --- |
| Release: | 2013-03-25 |
| Genre: | Action & Shooter |
| Developer: | Digital Extremes |
We've covered movement and combat, but there is a feature that defined Shadow of Mordor more than either of the two. The Nemesis system creating dynamic hierarchies out of procedurally generated orcs is an exceptional creation, and very few games tried to do their own version. One that did is Warframe, Digital Extremes MMO, which has an engaging Lich system.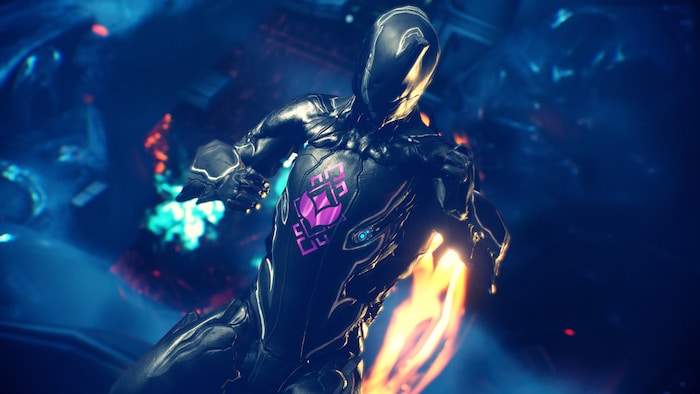 It doesn't have reactive, manipulable hierarchies, but you can get a unique archenemy who's happy to steal your resources and requires some work to be killed properly. Thankfully Warframe's bled of high-speed movement, great shooting, and often devastating superpowers make every mission feel awesome, even as you're farming resources or grinding to get the blueprint you need.
Key features
Several dozen superpowered suits turning you into machines of destruction
The Liches and Sisters of Parvos provide procedural nemeses for you to struggle against
Hundreds of weapons and mods
Three open worlds and dozens of procedurally generated maps
The Lord of the Rings: War in the North
| | |
| --- | --- |
| Release: | 2011-11-08 |
| Genre: | Adventure |
| Developer: | Snowblind Studios |
It only makes sense to include a Lord of the Rings game on the list. LotR: War in the North is, at it heart, a multiplayer co-operative action RPG, giving you control of dwarf Farin, ranger Eradan, and elf Andriel. Their task is to stop the growing might Agandaûr, gathering armies for the glory of Sauron. It a pleasant story, which does its best to treat the source material with respect.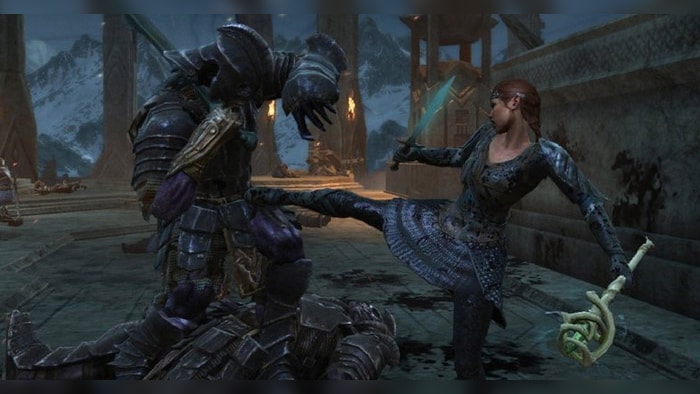 Each of the three protagonists play slightly differently, with some equipment pieces which are unique to them. There are also secret areas on every level, visible only to a specific character, hiding useful loot. There's also a degree of cosmetic customisation and skill trees to climb, but ultimately the gameplay is a relatively simple and pleasant hack and slash.
Key features
Three playable characters
A lengthy trip through locations based on and inspired by Tolkien's works
Pleasant, engaging hack and slash combat and action-RPG prgoression
Several cool cameos
The Witcher 3: Wild Hunt
| | |
| --- | --- |
| Release: | 2015-05-18 |
| Genre: | RPG |
| Developer: | CD PROJEKT RED |
Although The Witcher 3's maps are remarkably more flat than the vertical maps of Shadow of Mordor, there are still some similarities worth mentioning. First of all, the open world is immersive and fun to explore, and while TW3 has no orcs to speak of, encountering a group of bandits while you're picking flowers for your alchemical endeavors does evoke the same emotions.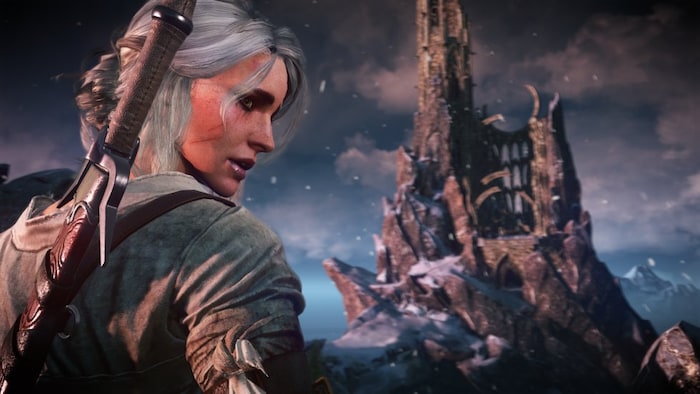 There also a certain gloom over many places, especially in the war-torn Velen. Finally, while it might not be to everybody's taste, if you like clearing a map of points of interest, then The Witcher 3 does have plenty of that, over several open world maps. Thankfully, it isn't just for show: most points of interest hides some loot, a small story, or blueprints for specialized witcher gear.
Key features
One of the best-reviewed, well-recieved games of the last decade
With the Blood and Wine expansion, TW3is the final chapter in Geralt's of Rivia's story
Inspired various myths and legends, esp. Slavic ones
Two exceptional expansions
The shadow is rising…
This concludes out brief list of games similar to Shadow of Mordor in some aspect, but all of them are satisfying experiences in their own right. Hopefully we directed you towards exactly the kind of game you need in your life after playing SoM.