Japanese are well known for their top-notch instinct when it comes to making horror movies and video games. They have mastered the art of the scare – they are able to produce terrifying content without relying entirely on some cheap tricks, such as jump scares or screamers, although they still like to use them now and then.
Silent Hill is a classic example of a Japanese game that followed this formula, making the title stand out from the crowd of countless other horror games. It's more than likely that you've already heard of it before, and today we'll check out some games that are more or less similar to it.
On the list down below, you will find 10 amazing games like Silent Hill – do you know them all?
The Medium
| | |
| --- | --- |
| Released | 2021-01-28 |
| Genre | Psychological horror |
| Developer | Bloober Team |
Let's start with one of the newer releases on the list. If you ever wanted to become a medium that's able to explore the astral plane of existence, this one is for you.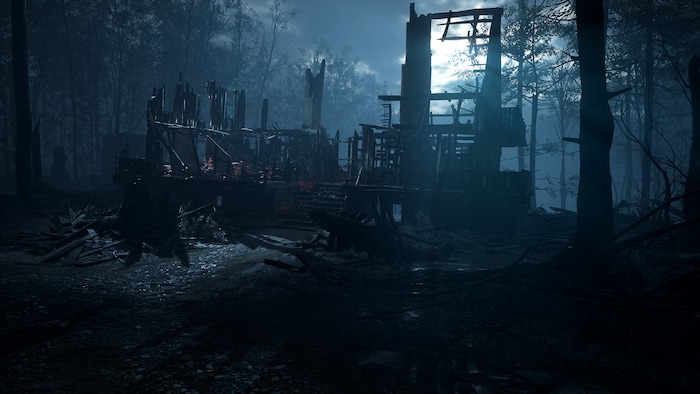 The Medium is an amazing Silent Hill inspired game, where you will be given a unique opportunity to play as the titular medium – a person who's usually tasked with diving into the mystical spirit realm inhabited by trapped supernatural beings in order to free them from their burden and help them reach their final destination. The game focuses on a story related to two certain spirits, of which at least one is a malevolent troublemaker that urgently needs to be dealt with due to its ability to partially exist in both astral and real worlds, where it could cause chaos if left unattended.
Key features
Great psychological horror played from a third-person perspective
Interesting gameplay that allows players to explore physical and astral realms
Intriguing story with a tense atmosphere and polished surroundings
Numerous puzzles to be solved
Siren: Blood Curse
| | |
| --- | --- |
| Released | 2008-07-24 |
| Genre | Survival horror, stealth |
| Developer | Japan Studio |
Despite being over a decade old, Siren: Blood Curse still manages to catch players off guard due to its tense atmosphere and dark, foggy locations that are as much mysterious as they are terrifying.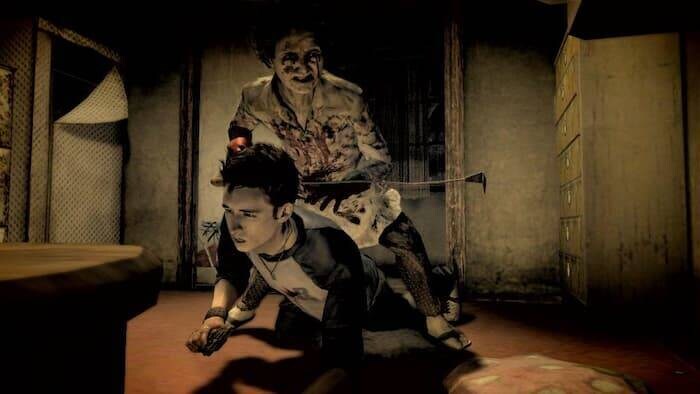 Siren: Blood Curse is a reimagined version of the original Siren with several gameplay improvements and quality of life additions being implemented to make the experience much more enjoyable. The game revolves around supernatural phenomena and will often leave you with a feeling of helplessness – after all, what a mere mortal could do in a struggle against the otherworldly beings' influence? If you have PS3 and you loved Silent Hill, you should definitely give this one a chance.
Key features
Survival horror with unnatural phenomena and dark, scary locations
Storyline presented from a perspective of several different characters
Tense gameplay with constant action and lots of stealth elements
The Sight Jack ability that allows players to see what their enemies are seeing in a split-screen mode
Resident Evil 2 & Remake
| | |
| --- | --- |
| Released | 1998-01-21 & 2019-01-25 |
| Genre | Action |
| Developer | Capcom |
Together with Silent Hill, the Resident Evil series is arguably one of the most popular horror video game franchises ever made, so it shouldn't be surprising that we're including it on the list.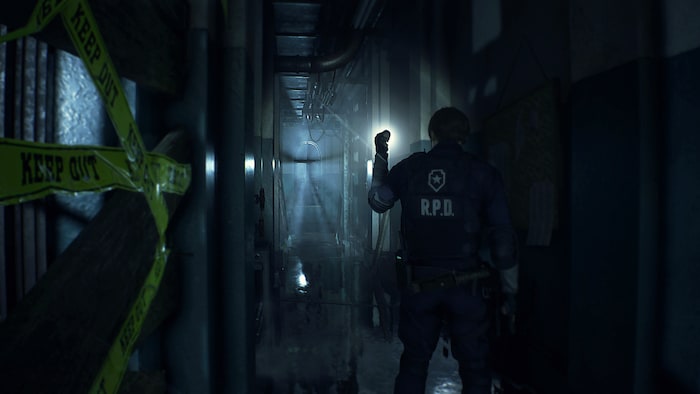 Resident Evil 2 was originally released in 1998 and it took the development team almost 20 years to come up with an idea for a fresh remake of the iconic horror game. However, it's not just a remake, it's a complete overhaul, which means no more clunky and unintuitive controls – one of the most important changes is the removal of the so-called "tank controls" in favor of a more modern over-the-shoulder camera. Some could argue that this killed the original game's spirit, but it still was a welcomed change – the fact that the remake outsold the original and still managed to receive overwhelmingly positive reviews on the Steam platform speaks for itself.
Key features
Complete remake of one of the most iconic horror video games
Tense gameplay emphasized by the relentless Tyrant who chases the player
Excellent visuals with some gore elements – not a game for the faint of heart
Major improvements over the original game
The Evil Within 2
| | |
| --- | --- |
| Released | 2017-10-13 |
| Genre | Adventure |
| Developer | Tango Gameworks |
A sequel to the widely acclaimed survival horror could also be a great Silent Hill alternative, especially if you value visuals, atmosphere, and gameplay, over anything else.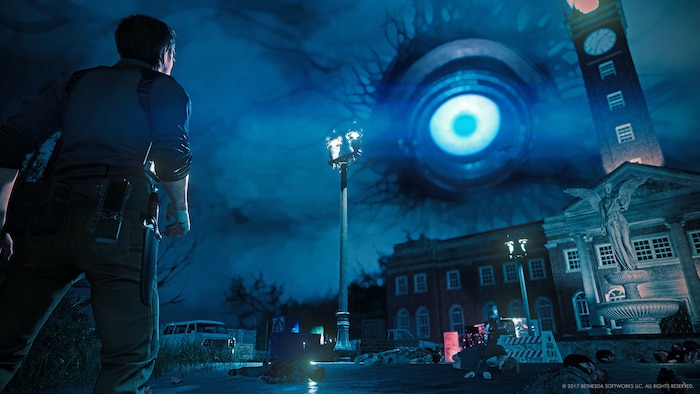 At first sight, the game doesn't look too different from other survival horrors, but the more you play, the more you start to admire the game's carefully crafted content, from beautiful, yet dark and unwelcoming locations, to horrifying creatures that would happily eat you alive if you only let them. The Evil Within 2 received a lot of praise from critics for its graphics and atmosphere, as well as the gameplay that can easily catch the player's attention from the very beginning. If you loved Silent Hill, you can't go wrong with this one.
Key features
Addictive survival horror experience with an intriguing story
Various grotesque monsters waiting for fresh blood
Crafting, weapon customization, and skill trees that introduce some diversity to the gameplay
Optional high difficulty modes for those who are up to some extra challenge
Cry of Fear
| | |
| --- | --- |
| Released | 2012-02-22 |
| Genre | Survival horror |
| Developer | Team Psykskallar |
There are several good examples of games that started as simple mods but were later turned into standalone releases, including Counter-Strike, DayZ, PUBG, and Dota 2. Cry of Fear happens to be one of such games.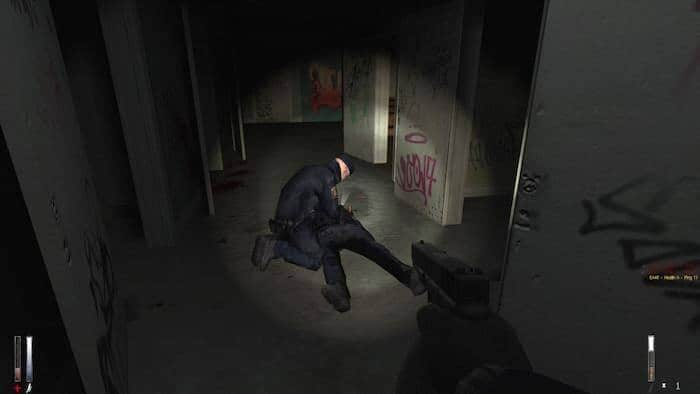 Cry of Fear started as a Half-Life mod but due to the popular demand and positive response from the community, it quickly turned into a standalone title. What makes the game quite unique when it comes to survival horrors is the fact, that here you're not entirely defenseless – you will have some basic weaponry at your disposal, so you're not forced to always run, as you can just face the horrors head-on. It's worth noting that the game has multiplayer, but due to the game's age it may be difficult to find a random group to play with. However, if you have some friends who would be willing to join you, then you won't be disappointed.
Key features
Well-executed combination of survival horror and first-person shooter
A wide array of weapons to use during play
Multiple endings and unlockables for increased replayability
Multiplayer co-op campaign for up to 4 players
Detention
| | |
| --- | --- |
| Released | 2017-01-12 |
| Genre | Adventure |
| Developer | RedCandleGames |
Indie developers are the ones who can often surprise the gaming community with uncommon gameplay choices and unique visual presentation – and that's how it was with Detention.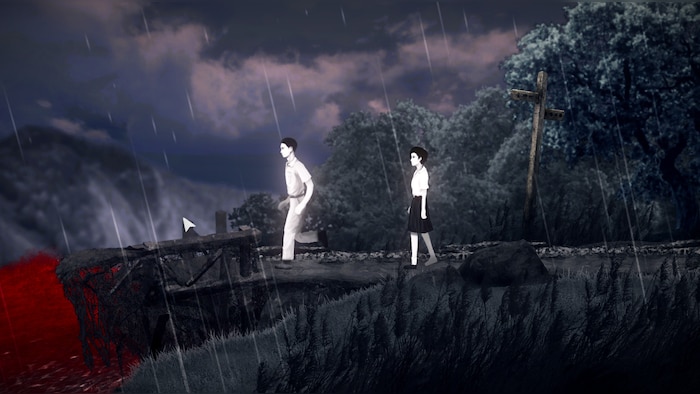 Detention is a classic point-and-click adventure game, which means that you will have to explore various locations in order to find necessary items and use them in a creative way to be able to push the story further. In this regard, it's a bit similar to the original Silent Hill, but the presentation is entirely different. Also, the game's protagonists aren't soldiers but just common folk, so don't expect too much fighting during the play – using your wits to solve numerous riddles is the key to success.
Key features
Horror side-scroller inspired by Taiwanese culture and mythology
The gameplay focused on solving simple puzzles and exploring scary locations
Great, tense atmosphere that doesn't give much time for taking a breath
Unique stylized art and well-designed locations
Layers of Fear
| | |
| --- | --- |
| Released | 2016-02-15 |
| Genre | Adventure |
| Developer | Bloober Team SA |
There are not too many horror games, where the actual art plays the main role in the story. Become a mentally ill painter and explore the mansion to learn more about both your paintings and your own past.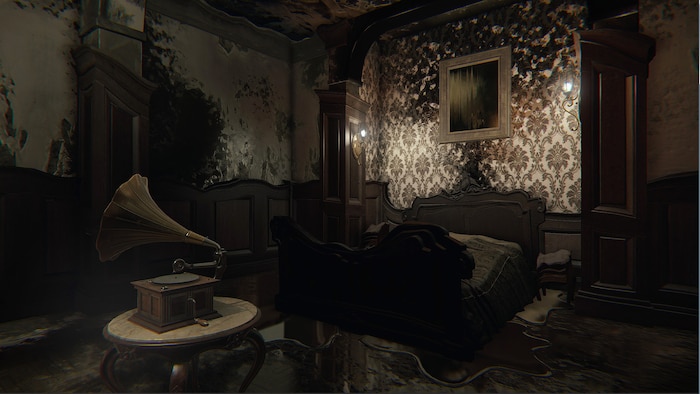 Layers of Fear tells the story of a certain painter and his struggles against his own mind. In order to piece his past together and find important clues and details that could hold the key to breaking the cycle of madness, he has to explore his ever-changing mansion and investigate his previous works and relive his memories. The game is a psychological horror, where the main source of fear is undoubtedly the game's unique atmosphere, but it doesn't mean that it won't use an occasional jump scare to play with your basic survival instincts.
Key features
Psychological horror focused on famous artist's inner struggles
Believable Victorian setting
Tense gameplay that is far from being boring or repetitive
Stunning visuals and pieces of both original and classic art of amazing quality
Deadly Premonition: Director's Cut
| | |
| --- | --- |
| Released | 2013-10-29 |
| Genre | Adventure |
| Developer | Rising Star Games |
Deadly Premonition is an odd one. It somehow managed to combine horror with a rather ridiculous atmosphere and music that doesn't always fit the scary theme. Due to its uniqueness, the game is surely an interesting choice.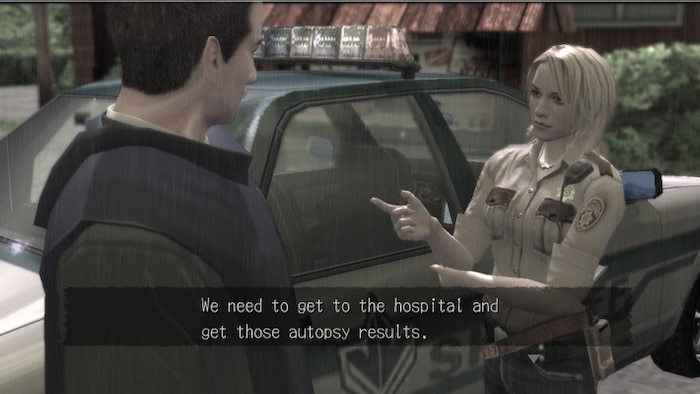 Deadly Premonition is not your typical dark and heavy survival horror with tense gameplay that requires constant focus. No, it's much more casual and takes a rather uncommon, light approach to the horror genre. The game's soundtrack is probably what makes it not as scary as one could have wished for – let's be honest, chill saxophone jazz music is the last thing you expect to hear in survival horror, and that's exactly what you'll be hearing for the most of the time. If you're looking for something that would remind you of Twin Peaks, this could be the game for you.
Key features
The addictive story focused on the FBI special agent's investigation
An open-world environment that can be freely roamed
The rather relaxing and lighthearted atmosphere for a horror game
An interesting choice of music, most notably jazz
Condemned: Criminal Origins
| | |
| --- | --- |
| Released | 2006-04-11 |
| Genre | Action & Shooter |
| Developer | Monolith |
There are also some cool old classics similar to Silent Hill to check out if you didn't play them already. One of such games is Condemned – arguably one of the scariest video games ever made.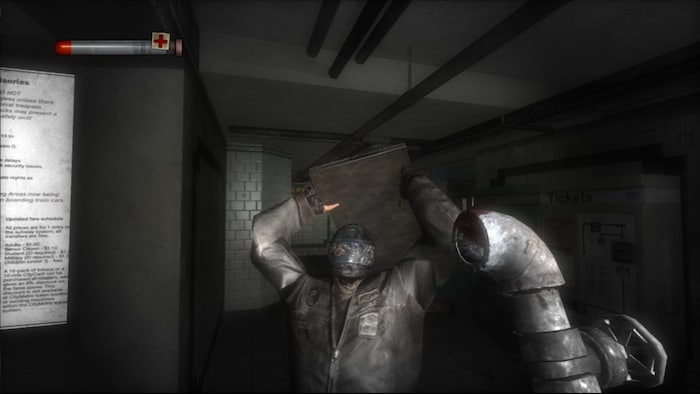 Condemned: Criminal Origins is one of these good old games that we're happily returning to from time to time because it doesn't seem to age too much. Despite the fact that the game was released back in 2005, it still holds the title of one of the best survival horrors of all time, and not without a reason. It has everything you'd expect from a good horror – an interesting story, dark locations, heavy atmosphere, and even gun-wielding enemies that will surprise you on numerous occasions. Although the game gives you access to some deadly weapons to not leave you entirely defenseless, it encourages melee combat due to scarce ammo and the fact that guns can't be reloaded.
Key features
An intriguing story that revolves around certain FBI investigation
Intense gameplay, where dangers can lurk around every corner
Dark, claustrophobic, and fear-inducing locations
Simple combat with the emphasis being put on melee, but gunplay is available too
Soma
| | |
| --- | --- |
| Released | 2015-09-21 |
| Genre | Adventure |
| Developer | Frictional Games |
For the last game on the list, we've got SOMA – an indie title that could easily overshadow even some more ambitious AAA horror games.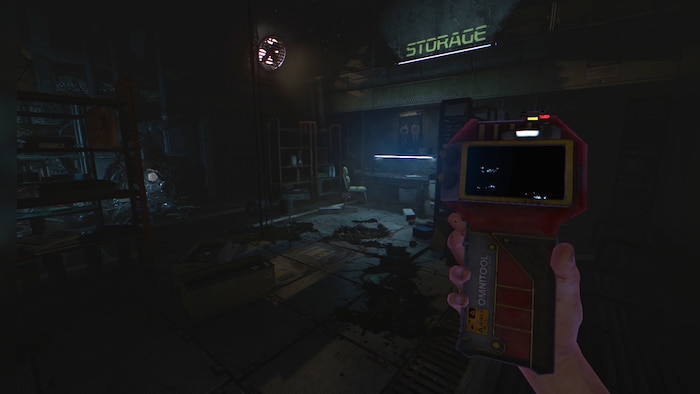 SOMA is a game from the creators of Amnesia: The Dark Descent, which should already give you a slight idea about its quality, but if that's not enough to convince you to try it, maybe Steam's overwhelmingly positive reviews will do the trick. The game takes place underwater, which is a fantastic choice of setting for a horror game – there's nowhere to run from dangers, no safe haven in this hostile, isolated environment, which forces you to directly face whatever horrors you may find in the forgotten research facility.
Key features
An interesting story with surprising twists
Great choice of the game's setting – isolated underwater facility gives a feeling of uncertainty and helplessness
Various dangers, from corrupted people to relentless A.I.
Great visuals combined with fitting, terrifying sound effects
The Best Games Like Silent Hill
Silent Hill is undoubtedly one of the most popular survival horror video game franchises ever made. The series started back in 1999 and it was available exclusively on the first generation of PlayStation consoles at the beginning. Due to the game's success, however, later releases were also made available for PC users, reaching a much bigger audience than it probably would be ever possible on consoles alone.