Dramatic chases, intrigues, brutal fights, and an open world full of new possibilities. Sounds cool? It is what Sleeping Dogs is all about – the award-winning action game loved by fans all over the world.
Unfortunately, sometimes games end, and playing the same scenario over again can get boring. Before the next return, we strongly recommend taking a small break in the form of a similar title. If you have just finished Sleeping Dogs, and have no idea what to do next, don't worry. We are going to scratch that itch with a list of seven perfect replacements. Explore it and choose favorite games similar to Sleeping Dogs!
Yakuza 0
| | |
| --- | --- |
| Release: | 2018-08-01 |
| Genre: | Adventure |
| Developer: | SEGA |
If you enjoyed Sleeping Dogs, then you will fall in love with Yakuza. Players on Reddit declare this title is better in every way it can.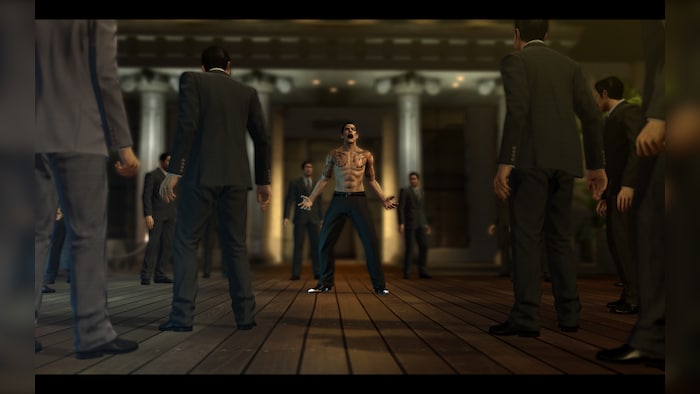 It is a Japanese action game released by SEGA and a prequel to the entire Yakuza series. You will direct the actions of two heroes involved in the conflict between the Tokyo clans. It is an intense story, where you will play the more mature main storyline and the funny side quests. Prepare for action, shootings, free roam, and many addictive mini-games. It is a must-have for every Sleeping Dogs games fan.
Key features
Play a prequel to the legendary Yakuza series
Discover the origins of the conflict between Tokyo clans
Fight in street battles
See engaging mini-games and play solo or in multiplayer
True Crime: Streets of LA
| | |
| --- | --- |
| Release: | 2003-11-04 |
| Genre: | FPS, action-adventure |
| Developer: | Luxoflux |
It is an action game where you will feel like the leading character of the legendary karate movies. Play as a karate-trained cop and bring peace to the streets of the City of Angels.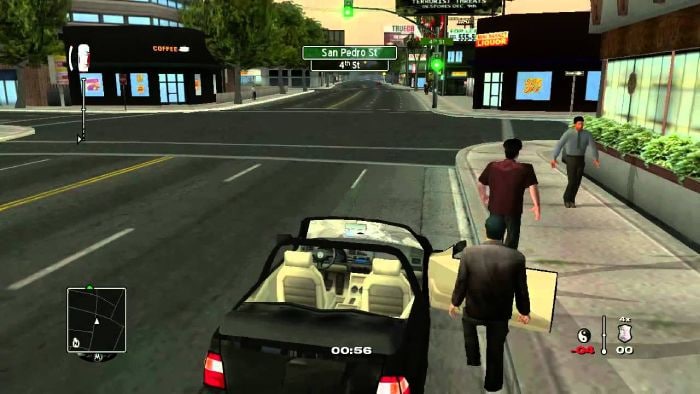 Nick Kang is the cop who will solve any case. Go to LA and dive right into the battle rush! Complete missions, fight in crazy shootings, or use your extraordinary karate skills. And just like in GTA – you can get behind the wheel of any car and take part in thrilling chases.
Key features
Play as a cop and surprise your opponents with epic karate kicks
Fight in shootings and wreak havoc on the streets of LA
Sneak, immerse in the story, and complete missions
Play solo or in multiplayer
Mad Max
| | |
| --- | --- |
| Release: | 2015-09-01 |
| Genre: | Adventure |
| Developer: | Avalanche Studios |
If you love the Sleeping Dogs combat system and open world, you can find it all in the Mad Max video game. But for some difference, your adventure will take place in a post-apocalyptic world full of threats.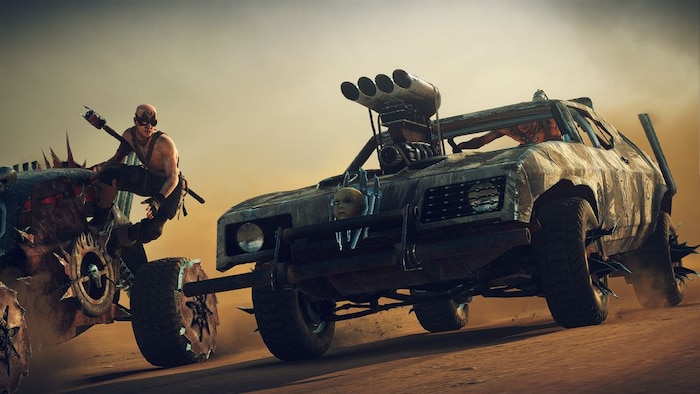 Always in a hunt for beloved peace, Max travels the wastelands to find the mysterious land of the Plains of Silence. To reach this mystical place, you have to face hordes of enemies that you can defeat in fistfights or during spectacular car battles. Improve your vehicle, explore the endless wastelands, complete missions and create your new post-apocalyptic adventure!
Key features
Play as the legendary Mad Max
Upgrade your car to use all its abilities in combat
Explore and see the side plots of the story
Collect scrap metal and try the extensive crafting system
Middle-earth: Shadow of Mordor
| | |
| --- | --- |
| Release: | 2014-09-30 |
| Genre: | Adventure |
| Developer: | Feral Interactive (Linux) |
If you liked Sleeping Dogs and are also a big fan of LOTR, this is a recommendation for you. Action, heroic battles, and an open world. The only difference is that in this video game, you will be beating the orcs' butts!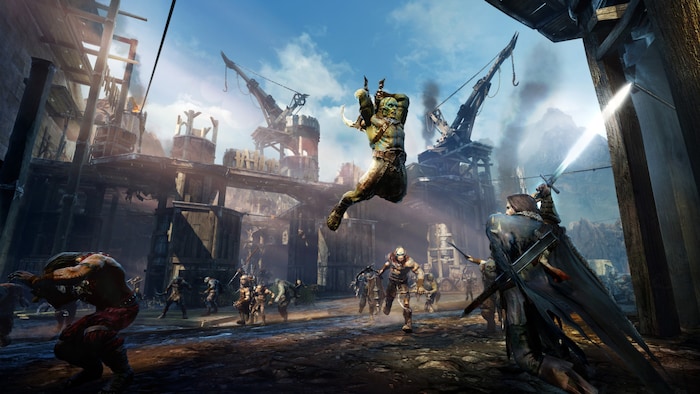 The action takes place between the events of The Hobbit and The Lord of the Rings. Play as one of the Gondor's soldiers and discover a world connecting the reality of the dead and the living. Watch as the Rings of Power arise, fight the forces of evil and explore the dark wastelands of Mordor.
Key features
Become part of the legendary fantasy world
Eliminate enemies in close combat or from a distance
Draw the enemies to your side and develop your army
Complete the main plot and engage in side missions
Mafia 2
| | |
| --- | --- |
| Release: | 2011-03-22 |
| Genre: | Adventure |
| Developer: | 2K Czech |
It is a game where you will experience one of the most impressive open worlds in the form of the monumental Empire Bay city. And what else? Combat, cars, and a thrilling story – everything a Sleeping Dogs fan could wish in a good game.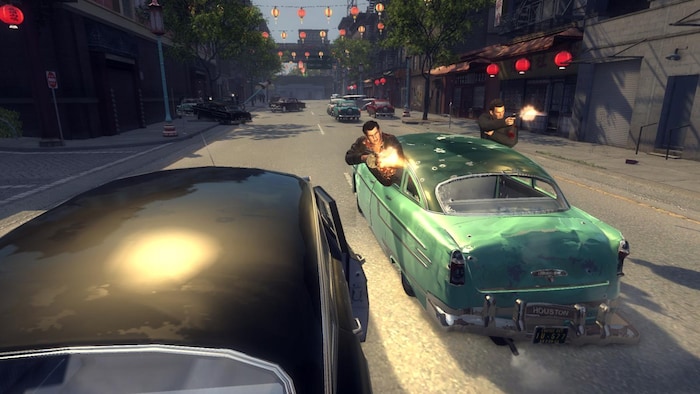 Play as Vittorio Scaletti, a man who craves power. To lead a better life, he moves on the path of crime by joining the mafia. Explore massive Empire Bay, complete quests, avoid the police, and track your enemies down. It is an action video game with a rich plot and countless fun activities.
Key features
Join the mafia family and complete jobs
Explore the enormous Empire Bay city
Take part in shootings and chases
Steal cars and upgrade them in the workshop
Watch Dogs 2
| | |
| --- | --- |
| Release: | 2016-11-29 |
| Genre: | Adventure |
| Developer: | Ubisoft |
It is a recommendation for players who are looking for a slightly lighter form of gameplay. Always wanted to be a hacker? In the Watch Dogs video game, you are a pro!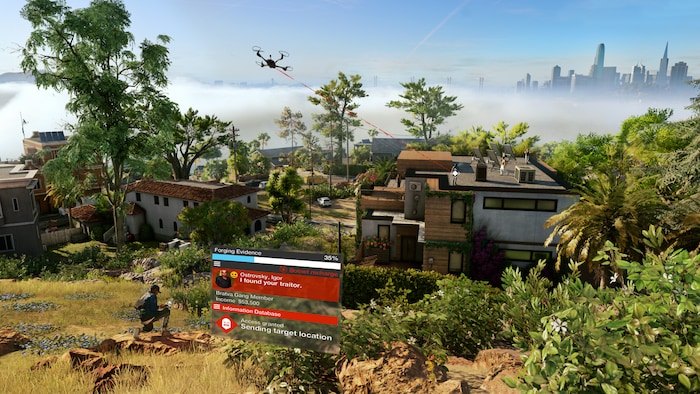 Travel to San Francisco to join a hacking group whose main task is to fight the system. Use the vast arsenal of fantastic gadgets to hack telephones, computers, or traffic lights. There will also be combat, car chases, and parkour! If you want to take a break from engaging, serious games – Watch Dogs 2 will do it for you.
Key features
Join the San Francisco hacking group
Develop hacking attack plans and complete missions
Engage in shootings, street fights, and car chases
Play solo or in multiplayer for up to four players
Assassin's Creed IV: Black Flag
| | |
| --- | --- |
| Release: | 2013-11-19 |
| Genre: | Adventure |
| Developer: | Ubisoft Montreal |
It is a proposition for Sleeping Dogs fans who are looking for an alternative with lots of replayability. AC: Black Flag will provide you with a similar satisfaction from the open-world gameplay, but in this case – in the life of pirates!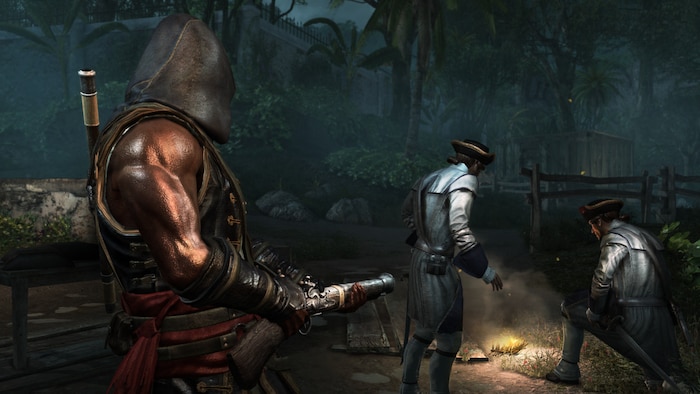 Get your ship and set off on a journey through one of the most beloved installments on Steam. Explore, become part of the conflict between the Templars and the Assassins, and traverse the tropical locations of the Caribbean islands. Take part in sea battles or dive to search sunken ships. Have fun and get rich because that is what pirates do!
Key features
Play as one of the legendary characters in the history of the Assassin brotherhood
Explore Caribbean locations
Fight on the ground and sink ships in epic sea battles
Play solo or in multiplayer for up to eight players
As you can see, not all games like Sleeping Dogs resemble GTA. The thematic diversity is very extreme, and yet each of them has some similar features. Regardless of whether you want to play as an eccentric pirate or a post-apocalyptic wanderer – you will find a perfect title on this list.