Farming simulator developers are competing in creating more and more creative productions. And in such a way, one title can contain several completely different genres, and the gameplay becomes even more exciting.
One of such games is Slime Rancher, in which you not only manage the farm but also experience a lot of great adventures. If farming simulators combined with extra activities are your thing, then you should take a closer look at few other similar productions. So, dear Slime Rancher fans, let's see together if our proposals will catch your eye.
Stardew Valley
PC
PS4
XO
NS
AND
iOS
A sandbox RPG loved by players on Steam very much. The player not only develops his own farm but also becomes an important part of the local community. The video game was developed by Eric Barone, who was heavily inspired by Harvest Moon and decided to create his own title.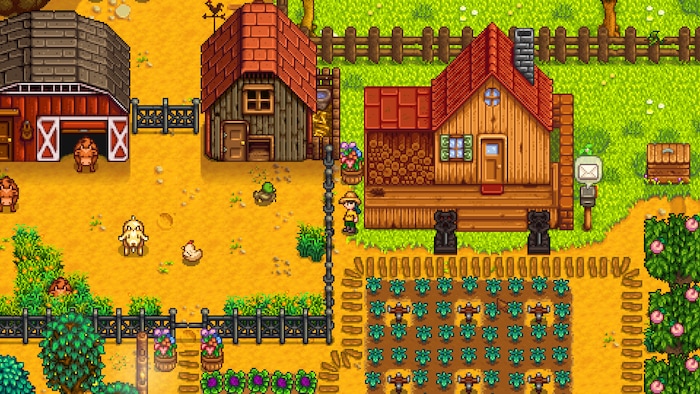 You play as a hero who leaves city life behind and moves to a farm in the countryside. The inherited property needs renovation, so be ready for a lot of work. Step by step, you will improve the building, cut trees, grow plants and take care of animals. But the fun doesn't stop just at the economic part! You can also explore areas beyond your farm, experience dungeon adventures, kill monsters and gather resources. You will meet new friends who will welcome you in their community with open arms. Who knows, maybe you will even fall in love and start a family life full of happy laughter filling the air on your farm?
Key Features
Use your skills, turn the ruin into a beautiful farm, and level up
Explore a rich world full of interesting people, animals, monsters, treasures, and adventures
Take part in fantastic events and meetings organized by the local community
Make the best of your new life
Harvest Moon: Light of Hope
PC
PS4
XO
NS
AND
iOS
The role-playing video game, belonging to one of the most famous series of farming simulators in the world. The title was released by Natsume Inc. in 2017 for PC. Take on the challenge and build your life in a new place – entirely from scratch!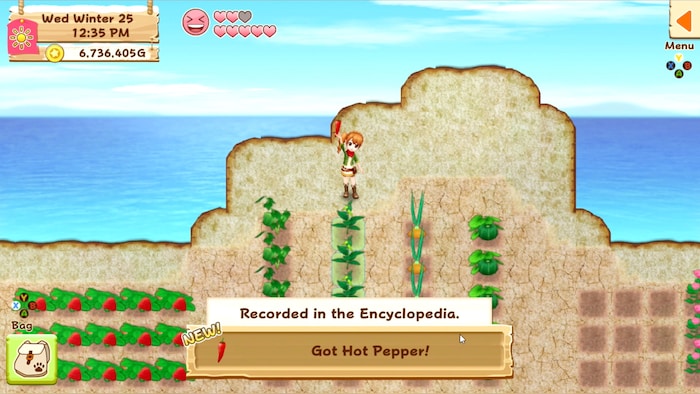 A raging storm has washed you ashore on the island, where you are found by the kind doctor, Jeanne. The town you find yourself in is not in the best of conditions. Many buildings are in ruin, and the crops don't produce much. Take on the challenge and help your folks restore their town to its former glory! Raise animals, farm the fields, go mining or fishing. Repair the damage and make the buildings look new. Your adventure will lead you to your main goal – restoring the majestic lighthouse.
Key Features
Play the special edition of the game, released for the twentieth anniversary of the Harvest Moon series
Live on a beautiful island and make the town as charming as it used to be
Win the friendship of the locals and become a valuable member of the community
Engage in a variety of activities that will help you relax after a hard day
Farm for your Life
PC
A game by Hammer Labs, that combines time management with a tower defense strategy. You will see everything that every Slime Rancher game fan could wish for: farming the fields, looking after animals, restaurant management, and… zombies? Yes, that's right!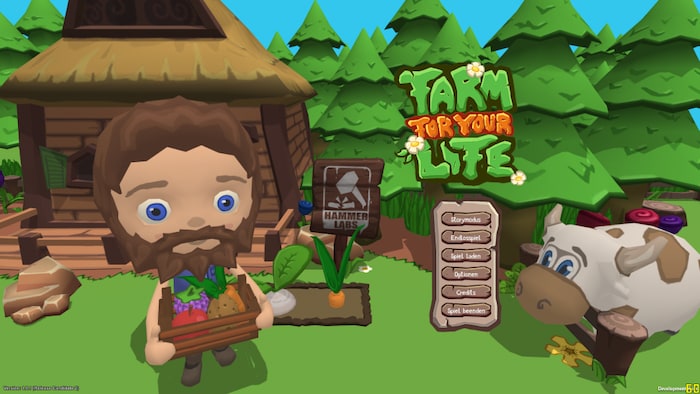 Create your character and lead a small group of people who must work to survive. Take care of the farm, harvest crops, and prepare meals. You will also have to manage a restaurant that will provide food for your companions. Oh, and there's another little detail – zombies. When it gets dark, the undead attacks the farm, and you will have to use all your creativity to guard your belongings.
Key Features
Customize your character as you like
Plant vegetables, harvest crops, and cook meals for your friends
Make your farm run like clockwork
Defend your possessions from attacks of bloodthirsty zombies
Grow Home
PC
PS4
A unique arcade game from 2015, that continues to receive very positive reviews from fans on Steam. Play as a friendly robot with an important job – saving his home planet.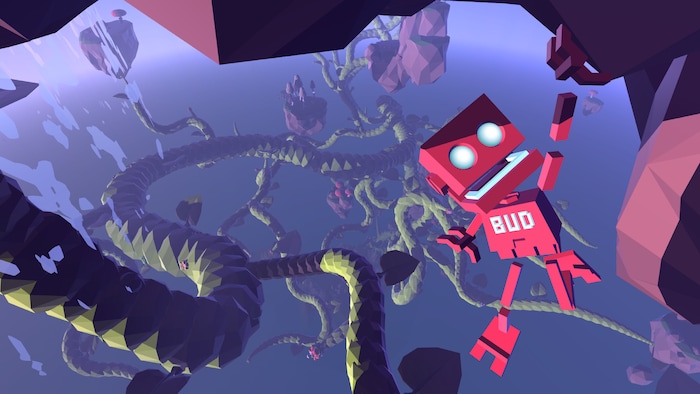 Grow Home is a climbing game. Your goal is to travel through the galaxy, collecting new species of plants. The beautiful world you find yourself in is full of plants, and one of them is the majestic Star Plant. It is so enormous that thanks to its expanding branches, you will be able to travel freely between the islands scattered around the planet. Explore, climb, run and jump. Experience the adventure of your life and save your home!
Key Features
Travel through the branches of the enormous Star Plant and guide its growth
Collect valuable plants, resources, and items
Explore the world and learn its secrets
Be amazed by the sensational quality of the graphics that guarantee unforgettable views
Farming Simulator 15
PC
PS4
XO
PS3
X360
An economical game, belonging to the most realistic series of farming simulators that are multiplayer and single-player. The title was released in 2014 for Windows and Mac and introduces completely new elements to the favorite gameplay known from previous parts.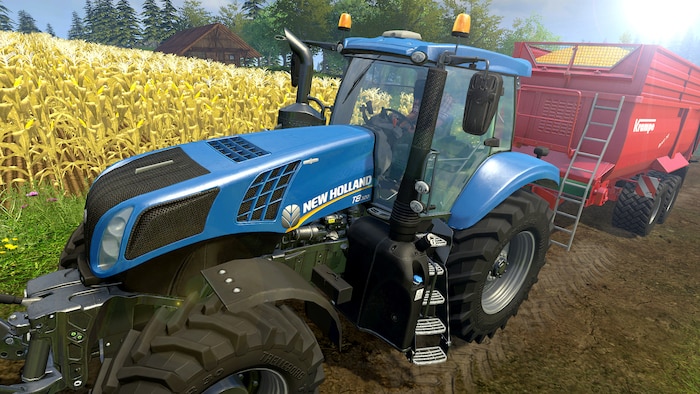 Manage your own big farm! There are a lot of challenges and even more hard work. You will seed the fields and take care of the animals. As always, over a hundred modern farm machines and vehicles will help you. This release adds a new location, located in Northern Europe, as well as the ability to manage a forest area. Manufacture wood and sell it along with your crops to earn money for even more powerful machines.
Key Features
Explore the highly realistic world of Farming Simulator 15
Take care of your farm to get profits
Discover the joy of working outdoors
Trade wood and crops to buy even better machines
Play solo or in multiplayer with up to 16 players
Farm management games are experiencing a true renaissance. The genre is an excellent foundation for the creators to spread their wings of creativity. The result is fantastic productions that compete with real-life – or on the contrary – back from realism as much as possible.
When you download games like Slime Rancher, you receive not only a farm but also other great features: financial management, magic, amazing adventures, fighting monsters, new friendships, multiplayer, and the opportunity to spend time in nature. Choose whatever you fancy and enjoy the tons of satisfaction that only games of this genre can offer.