The Chernobyl disaster works like nothing else on the imagination, creating many original visions around the course of the events of this incident. Since this tragic day, many movies, books, series, and video games came to life, thanks to which we have the opportunity to delve into history and add something to it.
Facts and fantasy have always lived side by side, forming the conditions for constructing numerous fascinating scenarios on any topic. One of them is S.T.A.L.K.E.R. – a legendary multiplayer action game inspired by the works of the Strugatsky brothers, where we have the opportunity to play as researchers of anomalies occurring in Chernobyl. This title focuses not only on mindless shooting at monsters but also on a thorough exploration of irradiated areas, faithfully reflecting the dystopian atmosphere of the East.
The game has gathered many loyal fans worldwide who are currently longing for the latest part of the Stalker Series: Heart of Chernobyl. Its release will take place in December 2022 2023, so players have to wait a while longer. However, to sweeten this time, we have prepared a few other substitutes to help you enjoy the unique atmosphere of your favorite survival gameplay.
Xenus 2: White Gold
| | |
| --- | --- |
| Release: | 2016-11-23 |
| Genre: | Action & Shooter |
| Developer: | Deep Shadows |
It is an action game from the Ukrainian Deep Shadows studio, with the action set on the tropical islands of the Caribbean Sea. Sounds too sunny for a Stalker-like game? Don't worry – the gameplay atmosphere is strikingly similar.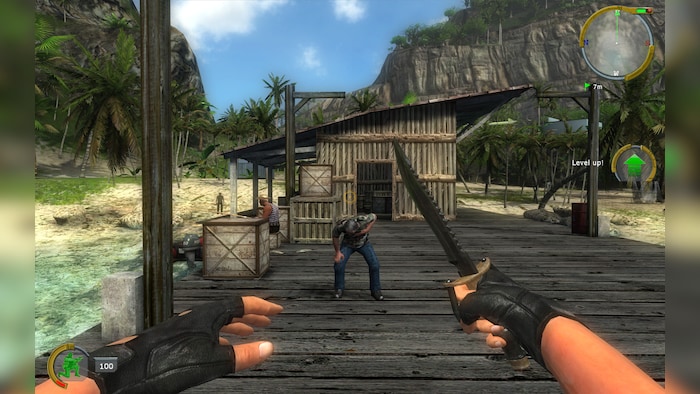 Venture to the Caribbean and discover a world of drug trafficking, street riots, and shady trades. Your task is to survive and complete the missions belonging to the main storyline. The gameplay resembles the Stalker video game with the details and similar mechanics that guarantee almost the similar satisfaction from the whole adventure.
Key features
Discover the dark side of the Caribbean islands
Manage the fate of the hero and try to survive
Complete quests and missions for factions
Explore and fight if necessary
Precursors
| | |
| --- | --- |
| Release: | 2017-02-03 |
| Genre: | RPG |
| Developer: | Deep Shadows |
It is the other video from Deep Shadows studio. This time, we are leaving the sunny Caribbean and moving to the galaxy of which you will become the ultimate conqueror!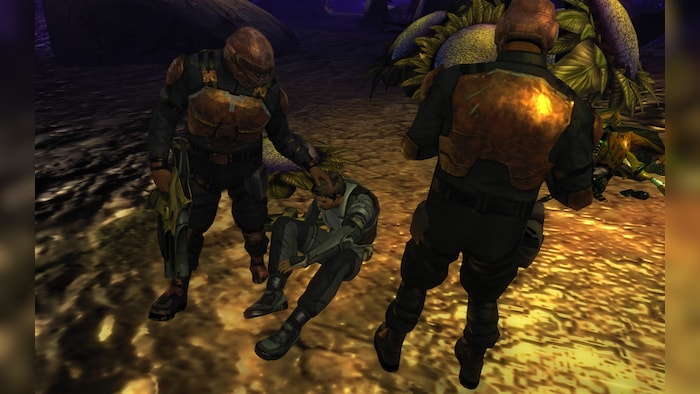 The goal is simple – find your place in the galaxy. The Precursors universe suffers from war and various minor conflicts. Factions fight for influence, trade, or rob distracted travelers. Getting there, you will decide your fate. This game focuses primarily on the player's freedom, offering countless tasks, activities, and gameplay options.
Key features
Go to space and travel in warships
Complete tasks and discover new chapters of your story
Decide for yourself in which profession you will become an expert
Travel and explore unknown worlds
Escape from Tarkov
| | |
| --- | --- |
| Release: | 2017-07-27 |
| Genre: | Shooter |
| Developer: | Battlestate Games Ltd. |
It is an action game from the studio whose members worked on the S.T.A.L.K.E.R. video game. Get ready for the harsh Eastern conditions, multiplayer competition, and a complex political situation in a city completely cut off from the world.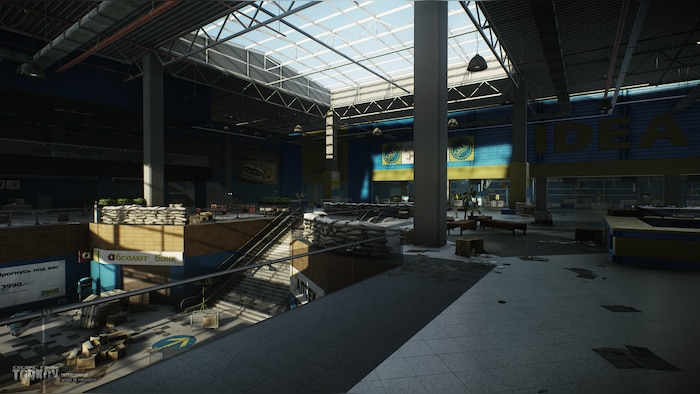 Three factions fight each other in Tarkov – a closed Russian city. Join one of them and fight to survive in the chaotic war circumstances. Explore, complete tasks, get better weapons and develop skills. The game combines PvE and PvP gameplay, so it is a challenge from the very first seconds. Become a lone wolf or join forces with other players to ensure your survival in this brutal world as long as possible.
Key features
Play an action game made with the help of the creators of Stalker
Join the fierce competition taking place in the closed city of Tarkov
Explore, complete tasks, and fight for survival
Join a faction, play alone or create a group to challenge your opponent together
Atom RPG
| | |
| --- | --- |
| Release: | 2017-11-28 |
| Genre: | RPG |
| Developer: | AtomTeam |
It is a role-playing game inspired by the two classic parts of the legendary Fallout series. The conflict between the Soviet Union and the Western Bloc ended in a nuclear war. Earth is utterly devastated, and you are one of the few survivors.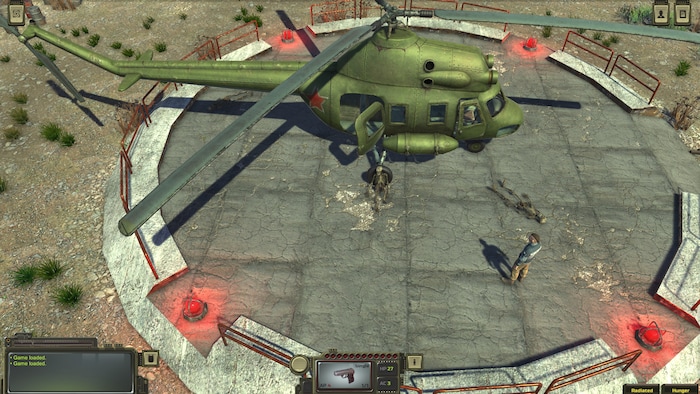 Like in old-school RPGs, you follow the action from an isometric perspective, and the combat is set in the turn-based system. Become one of the last survivors on the ruins of the former USSR! This game is an incredible opportunity to discover the old world in a completely new version. Explore, fight mutants, meet other survivors, and complete tasks. You can influence other people through dialogue options or fight every person you meet. Enjoy the freedom of the Atom RPG, and you will soon be on the track of a groundbreaking plot regarding the fate of all humanity.
Key features
Become one of the last survivors of a nuclear war
Explore the USSR wastelands and complete quests for factions
Develop your hero as you want and do what you want
Make decisions and freely develop your adventure
Hunt: Showdown
| | |
| --- | --- |
| Release: | 2018-02-22 |
| Genre: | Action |
| Developer: | Crytek |
It is a recommendation especially for fans of fighting hellish monsters and multiplayer competition, where everyone is a hunter and prey at the same time. Join the brutal game and do your best to win the trophy before it's too late.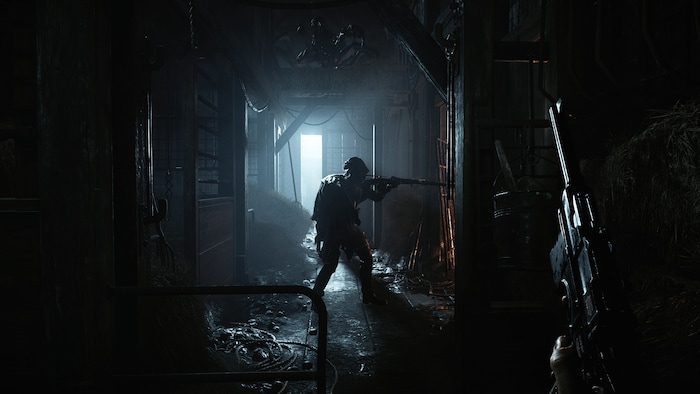 Play solo or in a team of two, and follow the hideous beasts to chase them back to Hell. This gameplay requires exploration, increased vigilance, and quick reflexes. Here, the enemy lurks at every step and losing equipment can be fatal. It is a game for fans of Playerunknown's Battlegrounds but in a gloomy atmosphere typical for S.T.A.L.K.E.R.
Key features
Move to the post-apocalyptic version of Louisiana overrun by demonic monsters
Play solo or create a team of two with another player
Explore and search for the tracks of bloodthirsty beasts
Take part in the deadly race to survive and win
Metro Series
| | |
| --- | --- |
| Release: | 2014-08-27 |
| Genre: | Adventure |
| Developer: | 4A GAMES |
It is a post-apocalyptic action video game with elements of survival horror based on the works of Dmitry Głuchowski. Discover a series of games where the ultimate fall of humanity finally happened, with the only survivors hiding in the darkness of the Moscow metro.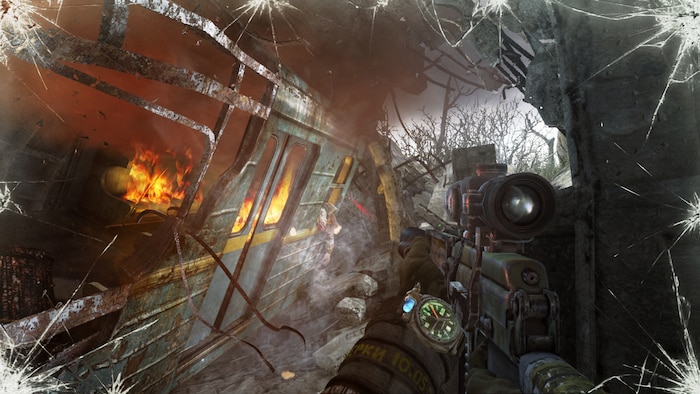 The Russian metro is the only home to survivors. The nuclear apocalypse has led to the mutation of animals living on the surface, which currently pose a mortal threat to the inhabitants of the underworld. Become one of the survivors and set off on a journey through the dark corners of the metro to save the remaining people and discover the secrets of this place. Prepare for combat, intense ammo shortage, and stealth. Like S.T.A.L.K.E.R., Metro offers the stuffy and dystopian nature of a story with less and less room for any hope.
Key features
Play a series of games about the fight between humans and monsters in the Russian metro
Go on a journey to complete an almost impossible mission
Explore, discover new locations, and fight mutant creatures
Get involved in the dramatic atmosphere of the story
Pathologic 2
| | |
| --- | --- |
| Release: | 2019-05-23 |
| Genre: | Adventure |
| Developer: | Ice-Pick Lodge |
It is an indie adventure video game with survival horror elements, which guarantees immersion at the level of games like Stalker. Play as Artemy Burakh and face an unstoppable enemy – a devastating plague.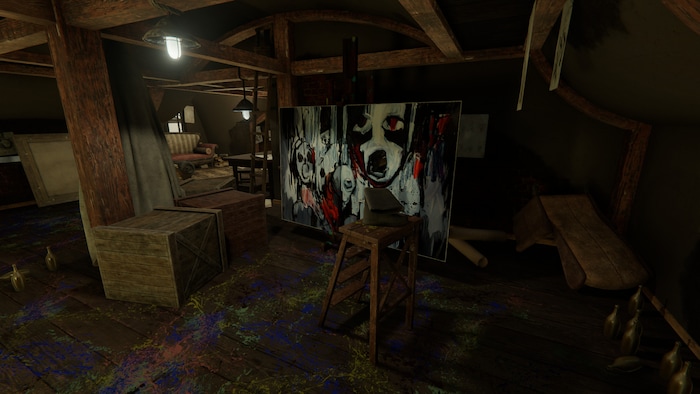 When your hero's father dies, only you can help save people in a mysterious town on the river. Prove your innocence and do what you can to avoid becoming the victim of the epidemic yourself. Monitor your life functions and survive at all costs because only you can help the infected and unravel the mystery of the odd plague. When chaos rules the world, you have 12 days to deal with this tense situation.
Key features
Play as a young surgeon and unravel the mystery of your father's death
Monitor your life functions and do whatever it takes to survive
Collect food and acquire equipment
Investigate the mysterious plague and try to stop it
Survarium
| | |
| --- | --- |
| Release: | 2015-04-02 |
| Genre: | FPS, survival |
| Developer: | Vostok Games |
Welcome to an MMOFPS video game with RPG elements from the Ukrainian Vostok Games studio. The title was developed in cooperation with the creators of the S.T.A.L.K.E.R. and features multiplayer survival competition in a post-apocalyptic world deprived of hope.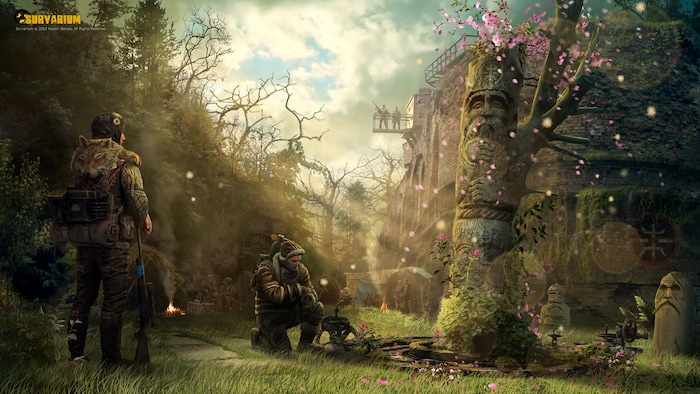 Humanity has fallen, and nature itself has taken the place of the undisputed master of the entire planet. The remaining survivors have to fight for survival against the wildlife and each other. Take part in this desperate battle, prove your combat skills, and use the realistic arsenal of weapons. Develop your character as you want and choose from several multiplayer game modes to feel even more captivated by this unique survival game.
Key features
Play multiplayer first-person shooter game from the creators of Stalker
Discover a world where nature has finally defeated humanity
Collect equipment and get better and better weapons
Play in cooperation or competition and do whatever it takes to survive
Chernobylite
| | |
| --- | --- |
| Release: | 2019 |
| Genre: | Adventure |
| Developer: | The Farm 51 |
It is an action video game with science fiction elements that will take you on a dramatic journey to the Chernobyl Exclusion Zone. By living the memories of lost love, you will go where the line between the real world and dream begins to blur.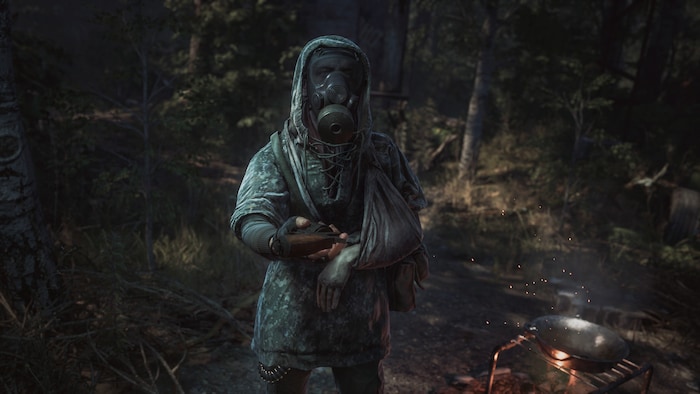 The day before the Chernobyl disaster, your loved one disappeared without a trace, but to this day, you cannot live with the loss. On a new track, set off to the location and solve this mystery. Explore, fight, avoid soldiers, and forge friendly relations with your allies. Construct a base and take care of your equipment to be ready for any trip. It's a dangerous mission full of unexpected twists – be prepared for anything.
Key features
Travel to the Chernobyl Exclusion Zone
Build a base and plan your expeditions
Collect equipment to be ready for anything
Make decisions and fight enemies to continue the mission
Fallout 3
| | |
| --- | --- |
| Release: | 2009-10-13 |
| Genre: | RPG |
| Developer: | Bethesda Game Studios |
Welcome to the third installment in the post-apocalyptic role-playing series from Bethesda! The day has come when armed with the flagship Fallout gadgets, you can finally set off to the wastelands to find your long-lost father.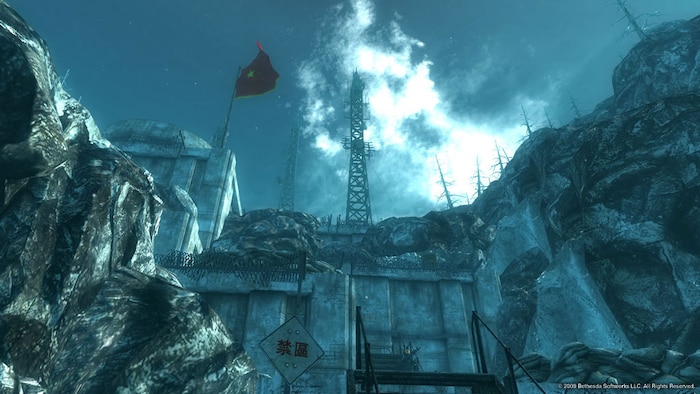 Create a character and get carried away by an extraordinary story about the hardships of survival in the wastelands. Embark on a journey that will affect your life forever. In this game, you decide how your story progresses. Explore, fight mutants, avoid radiation and encounter the inhabitants of ruined cities. Develop your character by assigning points to selected skills and using the equipment you find. Who knows, maybe you can survive in these ruthless wastelands?
Key features
Play the third installment in the legendary Fallout survival series
Create a character and discover your place in this unstable world
Explore, fight enemies, and complete quests
Collect items and get better and better weapons
Darkwood
| | |
| --- | --- |
| Release: | 2017-07-17 |
| Genre: | Adventure |
| Developer: | Acid Wizard Studio |
It is an action video game with features of survival horror, released in 2017 by Acid Wizard Studio. See a world where existence equals survival. Are you ready to face your demons?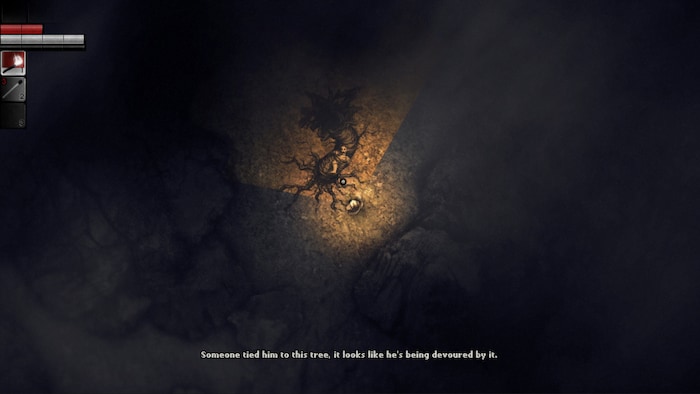 Darkwood takes place in a wooded area with your house right in the center. Life goes by its rhythm – you collect resources during the day, and after dark, you have to hide in your hut and defend yourself against powers of darkness. Monsters do not give up, and to fight off their attacks, you have to improve your defensives. Hurry up because madness is just around the corner!
Key features
Live in a house that is attacked by the forces of darkness every night
Collect resources to build better and better traps and security
Learn skills and decide on the course of the game yourself
Find weapons, collect equipment, and try not to go crazy
Day Z
| | |
| --- | --- |
| Release: | 2013-12-16 |
| Genre: | Adventure |
| Developer: | Bohemia Interactive |
It is a post-apocalyptic MMO action video game focusing on survival in a world overrun by zombies. But what will turn out to be the graver threat – the hordes of the undead or other players?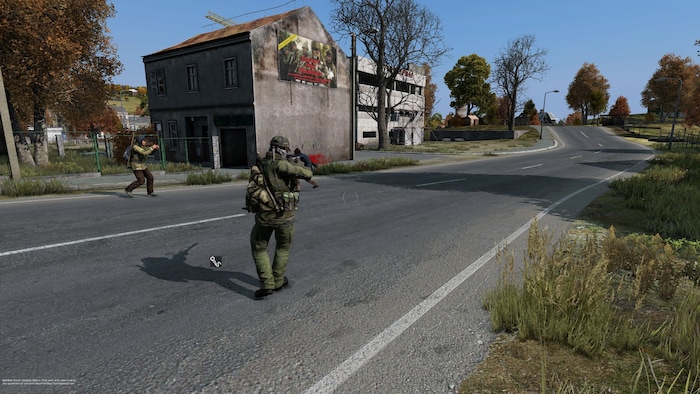 Move to a ruined post-communist land, full of breathtaking views and hundreds of unexpected threats. In this game, everything will want to kill you. Including other players! Explore, collect equipment, fight and survive at all costs. Monitor body temperature and food composition because the slightest mistake can be catastrophic. Who knows, maybe you'll find friends in this game? Just remember that even your dearest friend can always stab you in the back.
Key features
Explore a post-apocalyptic world overrun by zombies
Travel, find shelters, and collect weapons and food
Fight with zombies and other players
Forge alliances and cooperate with other players
Borderlands 2
| | |
| --- | --- |
| Release: | 2012-09-20 |
| Genre: | Action & Shooter |
| Developer: | Gearbox Software |
Just like in S.T.A.L.K.E.R. the leading characters will have to face the unknown in this game. Travel to the Pandora planet and discover entirely new regions of this unpredictable location!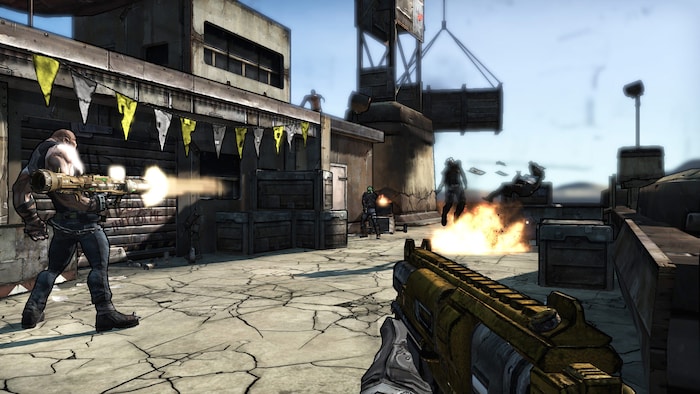 Borderlands 2 is a story about an intense fight between good and evil. Begin your adventure on Pandora and do whatever you can to end the reign of crazy Handsome Jack. On your side, you will find the heroes of the series known from the previous part and some new ones as well. Choose your character class and weapons and go straight into epic solo or co-op combat for up to four players.
Key features
Choose your class and create a hero equipped with the best weapons and skills
Explore Pandora and fight new types of enemies
Collect super-valuable loot and expand your inventory
Play solo or in a group of up to four players
Stalker series is an incredibly popular video game often discussed on Reddit by players from all countries. No wonder, as this is a game that captures the spirit of Chernobyl remains like no other title. It is painfully demanding, full of unexpected events and the gloomy charm for which the nations of Eastern Europe are well-known.
Yes, these recommendations are similar to Stalker games, but each features its own character, which does not necessarily have to appeal to the faithful fans of the GSC Game World title. Nevertheless, they are substitutes that deserve credit and offer comfort for those waiting for the release of Stalker: Heart of Chernobyl. And it's definitely worth the wait because the second installment of this fantastic series appears to be quite promising!