Explore, expand, exploit and exterminate. Space 4x games conquer the hearts of strategy games fans who dream of reaching the stars.
Known from medieval grand strategy productions, Paradox Interactive left this proven form and decided to conquer the entire universe. Stellaris, available on console and PC, is a phenomenal space exploration video game where you manage an empire. It looks like all other games of this genre. But not entirely because the title is famous for the fact that although it is incredibly complex, the intuitive tutorial quickly introduce everyone to the game.
Also, since 2016, there have been so many DLCs added that Stellaris now offers enormous possibilities of expanding the gaming experience. And while many love the title, we know players on Reddit are still looking for more and more PC video games like this.
Are you looking for games like Stellaris? So be sure to take a look at this list!
Master of Orion
| | |
| --- | --- |
| Released | 2016-02-26 |
| Genre | Strategy |
| Developer | NGD Studios |
The fourth installment of strategy games series that Wargaming bought from Atari and adapted to our times. Like Stellaris, this is a classic 4X game that you won't be able to tear yourself away from for hours.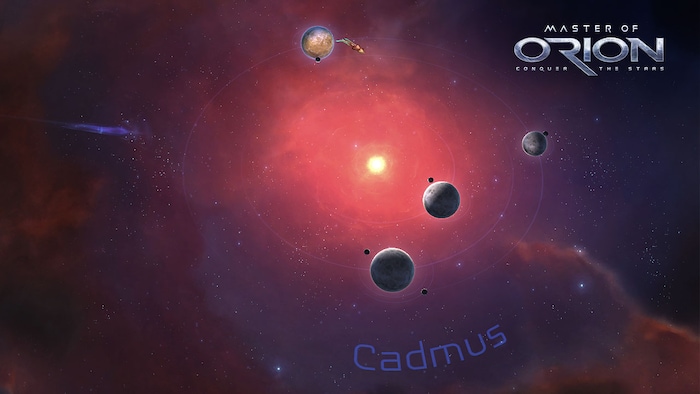 Choose from ten available races that are different both in appearance and beliefs. And what next? Whatever you desire! Explore, discover new corners of the galaxy, forge alliances, and start wars. Develop infrastructure, expand the interplanetary transport network, supervise the industry, and trade with other nations. As if that was not enough, in the Collector's Edition, you can get access to extra content of the title, including an additional playable race or cosmetic accessories.
Key features
Play Master of Orion inspired by the previous parts of the series but renewed
Select one of ten unique races and set off to conquer the galaxy
Explore, discover, engage in diplomacy or interstellar wars
Develop your race, research new technologies, and build your own spaceships
Distant Worlds: Universe
| | |
| --- | --- |
| Released | 2014-05-23 |
| Genre | Simulation |
| Developer | Code Force |
Real-time strategy video game, in which each new gameplay will show you a freshly generated galaxy to discover. Interested in exploring and studying vast planetary systems? Play Distant Worlds.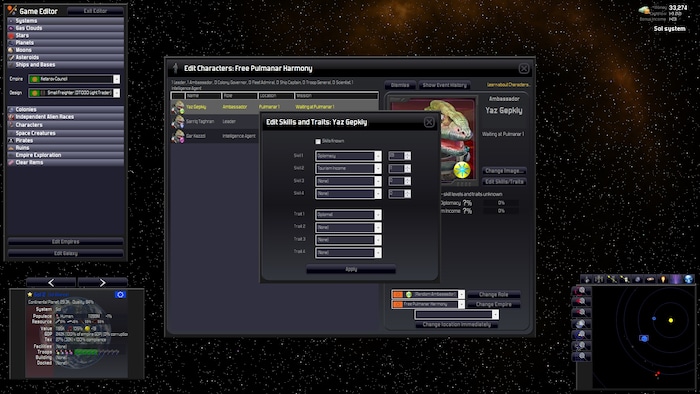 Distant Worlds focuses on exploration, not directly managing the lives of your subordinates. While they live their days and work for the empire, you can get involved in more serious political issues, trade, and discovering new worlds. And these worlds are countless, and each one is full of events, monsters, races, and civilizations.
Key features
Play a 4X game, the second part of which is coming out soon
Explore and discover new worlds and planetary systems
Forge alliances and trade or fight with everyone for supremacy in the galaxy
Start each game in a whole new world
Master of Magic Classic
| | |
| --- | --- |
| Released | 1994 |
| Genre | Fantasy, strategy game |
| Developer | Simtex, MicroProse |
A strategic gem of the 90s, the action of which takes place in a fantasy setting. Master of Magic is essentially a Civilization but with a large measure of magic. A title worth playing before the release of the remaster, planned for 2022.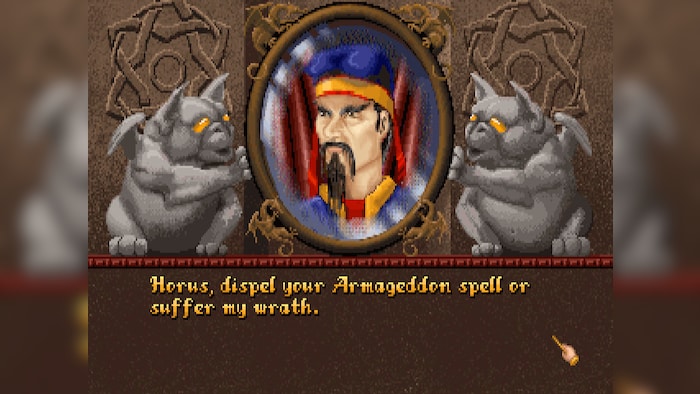 Start a game by creating a wizard who will lead your people to victory. You can choose a ready-made hero or create your own from scratch. Then go for a conquest! Build cities, learn new spells, upgrade military units, fight, develop your kingdom and ensure the prosperity of your people. In this game, you can become really powerful and invincible.
Key features
Play a game from the 90s, the remaster of which is coming out soon
Choose a ready-made wizard or create your own hero
Learn powerful spells and use magic to gain an advantage in battles
Build cities, manage them, take care of citizens and defend them from dangers
Stars in Shadow
| | |
| --- | --- |
| Released | 2017-01-19 |
| Genre | Indie |
| Developer | Ashdar Games |
An indie 4x strategy game in which you'll lead your civilization to total domination over the galaxy. Choose from seven races, manage the development, build an empire and reach the stars!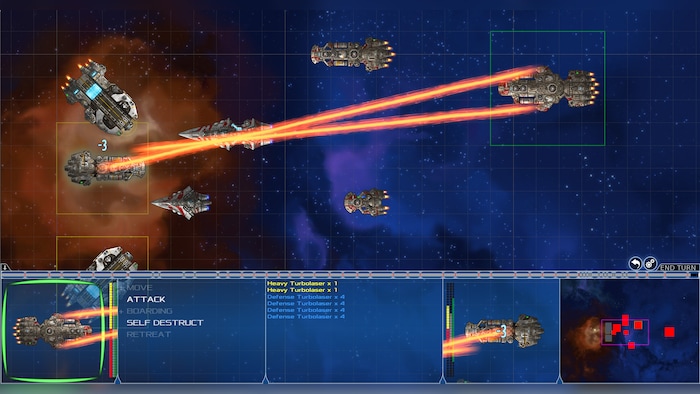 Choose from seven playable races, each with unique skills, views, and history. As in any 4x game, the gameplay focuses on exploration, expansion, exploitation, and extermination. The goal is technological progress. It depends on the unique capabilities of your race, as well as random factors. The fight is turn-based, and you can manage it personally or activate the automatic battle mode. The game is a proposition for Stellaris fans, who seek artistic comic-book graphics, impressive mechanical solutions, and low hardware requirements.
Key features
Choose from seven races, each with unique skills and its development path
Fight in turn-based combat, guide your army, or switch to automatic mode
Explore and conquer the galaxy with your growing units
Make technological discoveries that will advance your civilization
Star Ruler 2
| | |
| --- | --- |
| Released | 2015-03-27 |
| Genre | Indie |
| Developer | Blind Mind Studios |
A strategy game from 2015, created by Blind Mind for PC, where you manage an empire. Use the acquired technologies and colonize as many planets as possible.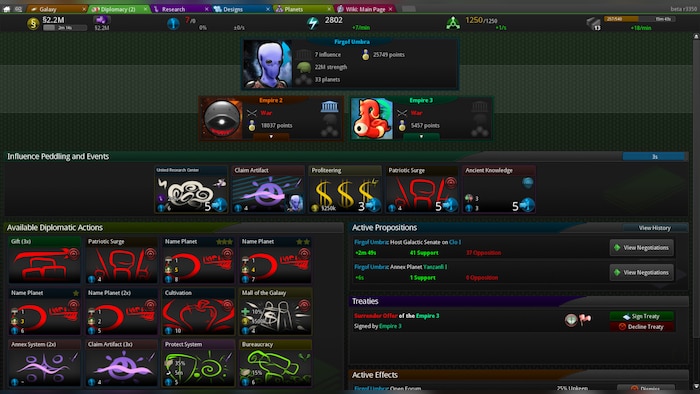 Choose the faction and set off to conquer space! Make decisions that will determine the further progress of the game and play as you like. Achieve technological breakthroughs, forge alliances with other factions, design your own ships and explore. Get involved in politics, using whatever clever tricks you can think of. In Star Ruler, you are not limited by the size of the galaxy but by your own imagination!
Key features
Play one of the factions and lead it along the path of progress
Explore, colonize and build your galactic empire
Make scientific discoveries that will improve the functioning of your society
Enter the world of intergalactic politics, conspiracies, and wars
Design your spaceships
Starsector
| | |
| --- | --- |
| Released | 2013-04-26 |
| Genre | Action role-playing game |
| Developer | Fractal Softworks |
If you are a fan of unlimited freedom, Starsector will surely appeal to you. It is an indie space simulator where you get your spaceship and do what you want!
Choose one of the available spaceships and set out to explore the procedurally generated world. You want to explore and discover unknown planets? Do it! Are you dreaming of a spectacular fight or an invasion? Gather your fleet and start the assault! Depending on what you prefer during the game, your character will develop more and more in this direction. Over time, you will gain skills and reputation, discover new technologies, and become the most inspiring leader. Starsector is a game very similar to Stellaris but with an accent on developing good tactics.
Key features
Choose a ship and modify it as you like
Set off to explore the vast spaces of space and discover its secrets
Gather a fleet of spaceships and invade other colonies
Settle down on one of the planets and establish your own colony
Read more about the game on https://fractalsoftworks.com/
Galactic Civilizations III
| | |
| --- | --- |
| Released | 2015-05-14 |
| Genre | Indie |
| Developer | Stardock Entertainment |
A strategic sandbox and the third installment of the fantastic series from Stardock Entertainment. The gameplay is a story extension of the plot known from the previous parts but enriched with several new mechanical improvements.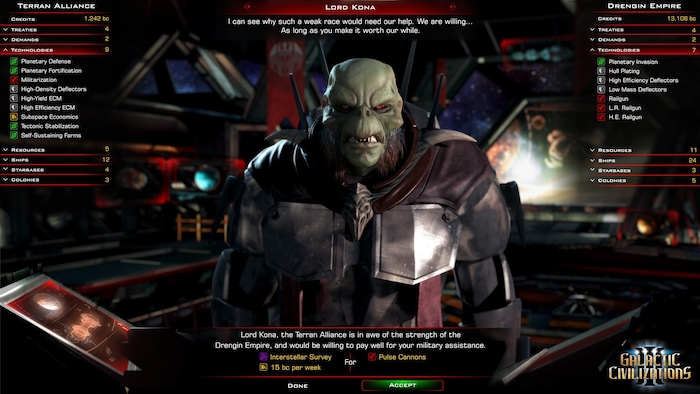 Embark on an adventurous journey through the endless space! Just like in Stellaris, the gameplay is all about exploration, conquest, planning war tactics, and making alliances. However, Galactic Civilization presents the details of the strategic game in hexagons, which enables completely new possibilities. Also, in this title, the AI ​​has been significantly improved, and by interacting with delegates of other races, you can come across extremely intelligent or even funny ones. And that's not all, because what does every space traveler love? Space ships. In this game, you can modify them as you like.
Key features
See a whole new open-world every time you start the game
Choose one of the races and lead it into the future by choosing one of the many ways to win
Customize the appearance of spaceships
Try DLCs that significantly expand the gameplay
Terra Invicta
| | |
| --- | --- |
| Released | 2021 |
| Genre | Simulation, Grand Strategy |
| Developer | Pavonis Interactive Inc., Pavonis Interactive |
Among games similar to Stellaris, this one takes place partly on the planet Earth. Lead one of the transnational factions to deal with a huge threat that is approaching your planet.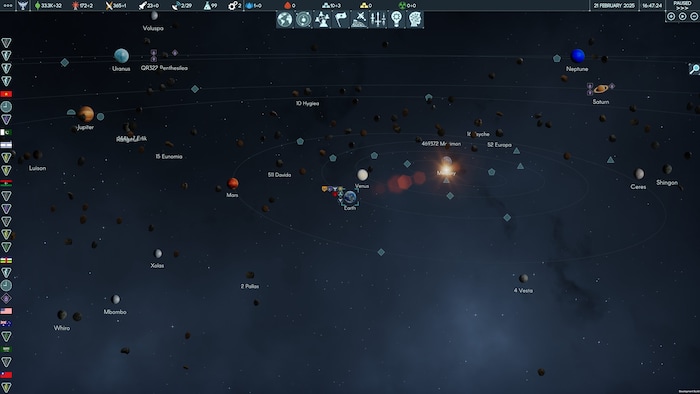 An alien civilization is coming and preparing its forces to attack. Will humanity be able to unite in the face of an unknown threat? As you can imagine, it will not be an easy task. Lead one of the factions, each of which has different views and decides to act differently. Enter the world of international politics and secret technological discoveries that will allow you to transfer your strategic plans to the galactic battlefield.
Key features
Play a strategy game that combines the situation on Earth with actions in space
Lead one of the factions
Become a diplomatic leader who directs the secret missions of your subordinates
Move the action from Earth to space
Endless Space 2
| | |
| --- | --- |
| Released | 2016-10-06 |
| Genre | Strategy |
| Developer | AMPLITUDE Studios |
The second installment of the 4X strategy game from Amplitude Studios for PC, which receives very good ratings on Steam. Many players state, that due to its complexity and lack of any routine, it is a much better title than Stellaris.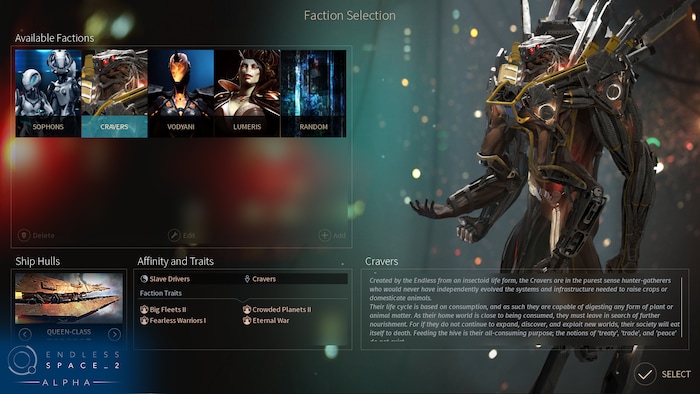 Go on an addicting adventure through the endless space and learn all its secrets. Endless Space 2 is not only about colony exploration and management. It is a truly living world where every decision you make will reflect on the reality around you. Lead your civilization, research technology, trade, and learn the secrets of ancient civilizations that once inhabited this corner of space. Design ships, organize your fleet, and send your units into battle. Become the leader this civilization deserves!
Key features
Grow your empire and become the greatest ruler
Get involved in the world of intergalactic politics
Make alliances or conquer and defeat
Discover the secrets of an ancient civilization
Build fleets of ships, develop strategies, and defeat enemy units in spectacular battles
Polaris Sector
| | |
| --- | --- |
| Released | 2016-03-22 |
| Genre | Strategy |
| Developer | SoftWarWare |
A 4X strategy game from SoftWarWare studio. Conquer the Polaris Sector! It will not be an easy task, as both the environmental conditions and other factions will regularly stand in the way of your success.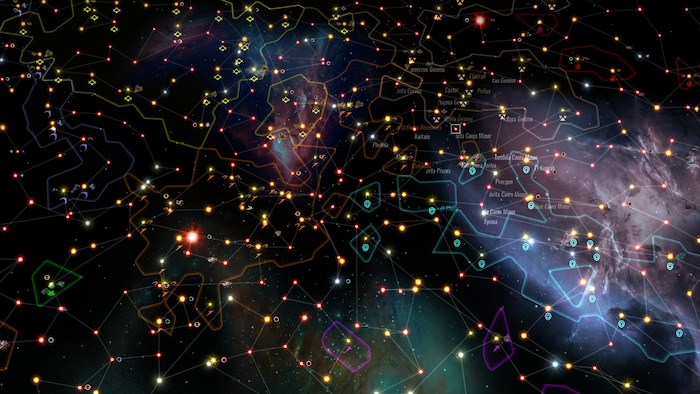 Polaris Sector is a PC game in which technological development plays a vital role. Just like in other 4X games, you will also engage in politics, exploration, and combat, but acquiring the technology will play a key role here. Thanks to this, you will gain access to many new gameplay possibilities. It is also significant to fight and develop tactical plans for the conquest of the galaxy. However, the game offers the possibility of modifying the initial gameplay settings so you can adjust them to your liking.
Key features
Build ships, modify them and equip your fleet with the best gear
Engage in diplomacy and spying
Bet on inventions and technological progress
Fight and gain influence over as much area as possible
So why do we like space 4X games like Stellaris?
Well, they are in space and space is fun. That's it. Just kidding.
Yes, space is fun, but it's also wildly intriguing. In real life, you don't leave your home right after breakfast to initiate an intergalactic battle or build powerful megastructures. As players on Reddit say, this game genre is extremely relaxing. And at the same time engaging and complex. All Stellaris DLCs enrich the gameplay so much that it is almost impossible to tear yourself away from it. Each of them introduces not only cosmetic but also mechanical improvements. So, if you want to combine relaxation with mental exercise and great satisfaction from your conquests – choose space 4X games.