One of the most favorite series of games, the second part of which was the most completed game for PlayStation 4 in 2020. Can any other title beat the rawness of The Last of Us post-apocalyptic gameplay?
The subject of the post-apo world has not avoided the video game industry. The chance of clashing in an action-packed fight for survival with zombies, mutants, or hostile groups of other survivors is a topic that will sooner or later attract every player.
It is why The Last of Us was so successful, giving rise to more and more original titles. And that is just one of the countless features of Naughty Dog's production that made this series so memorable. Are you looking for PC games similar to The Last of Us? Or maybe you need something in a completely different genre, but with similar sensations coming from the gameplay? Whatever brings you here, you will surely discover something for yourself on this list.
Games similar to The Last Of Us
State of Decay
| | |
| --- | --- |
| Release date: | 2015-04-27 |
| Genre: | Horror |
| Developer: | Undead Labs |
A sandbox action game from 2013 in which the main threat to humanity is a zombie invasion. Build a shelter, meet other survivors, and set out together to explore the area.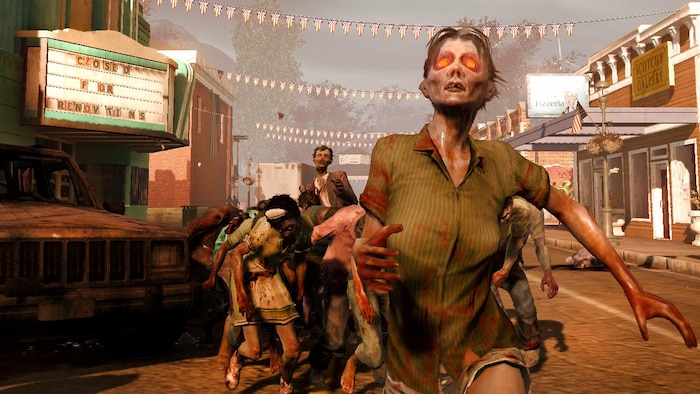 The gameplay takes place from a third-person perspective. Your task is to create good conditions for living together with the community. To achieve this goal, you need to choose a hero whose skills you prefer to use, design fortifications, and organize raids to get equipment and food. Get ready for a bloody massacre – you can use practically any type of weapon to kill zombies!
Key features
Choose the character whose skills will be beneficial for your survival
Command your companions to improve collaboration
Collect food, weapons, and valuable items
Kill zombies with firearms or with any other available items
Uncharted 4: A Thief's End
| | |
| --- | --- |
| Release date: | 2022-10-19 |
| Genre: | Action-adventure, third-person shooter |
| Developer: | Naughty Dog |
Action-adventure game from 2016, made by the creators of The Last of Us, also for PS4. It is the fourth installment of the Uncharted series, related to the escapades of adventurous Nathan Drake, who devoted his life to treasure hunting.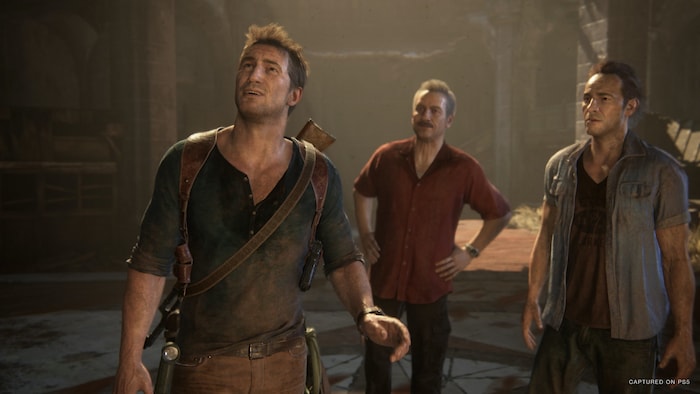 Drake has settled down and leads a simple quiet life. One day it turns out that he has to go on one more journey to find the valuable pirate treasure. Set off on an exciting adventure in locations scattered around the world, explore, solve puzzles and outsmart all your enemies!
Key features
Play as one of the most famous adventurers in the world of video games
Explore, climb and discover the secrets of this world
Immerse in the captivating story unfolding around the pirate treasure
Fight and solve puzzles
Days Gone
| | |
| --- | --- |
| Release date: | 2021-05-18 |
| Genre: | Action-adventure, survival horror |
| Developer: | Bend Studio |
An action-adventure game, set in post-apocalyptic North America. A virus pandemic has broken out all over the world, turning people into aggressive freakers. Your most important task is to survive.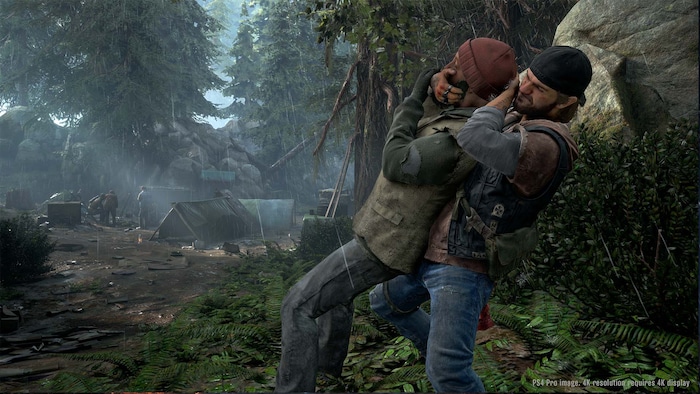 Play as Deacon St. John and face the spreading virus and its terrible consequences for all humanity. Use weapons, explore the vast map, and fight not only monsters but also humans. Get on your motorcycle, complete the tasks and use your brilliant mind to eliminate enemies.
Key features
Explore the map and use the elements of the environment to your advantage
Complete tasks and face dangerous freakers and humans
Use your unique skills to win every fight
Use the available weapons and the possibilities offered by owning a motorcycle
The Walking Dead: The Final Season
| | |
| --- | --- |
| Release date: | 2018-08-14 |
| Genre: | Adventure |
| Developer: | Telltale Games, Skybound Games |
A 2018 post-apocalyptic adventure video game by Telltale Games. The final edition of the series, based on the comic books by Robert Kirkman that focuses on the story of Clementine and presents her struggle in a world full of zombies.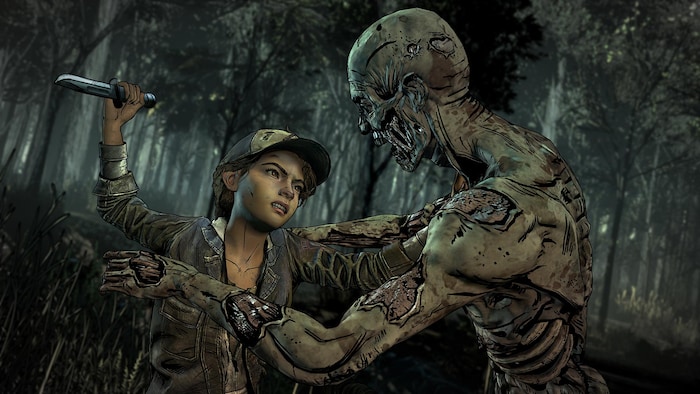 Clementine and AJ fight to survive and find a safe place in a world full of increasing threats. The gameplay focuses on conversations with NPCs and exploration. There is also a fight. However, the most important thing is to make, often tough, decisions. They will affect the fate of the heroes and the end of their story in a world infested by zombies.
Key features
Take part in an adventure divided into four intriguing parts
Explore to find your place in the devastated world
Chat with other characters and gather the information you need
Fight and make decisions that will determine your future fate
Fallout 4
| | |
| --- | --- |
| Release date: | 2017-09-26 |
| Genre: | RPG |
| Developer: | Bethesda Game Studios |
The fourth installment of the legendary Fallout series, released in 2015 by Bethesda studio, famous for The Elder Scrolls series. See from the very beginning, how a powerful nuclear explosion affected human life and try to survive in a ruined world.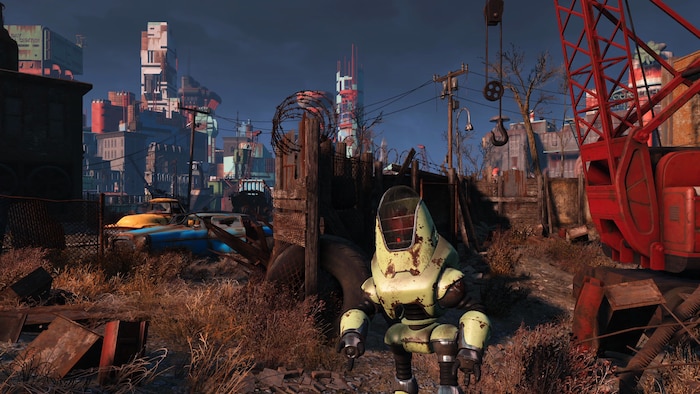 War, war never changes. You wake up 200 years after the catastrophe and discover a completely different, post-apocalyptic reality. Set off to the wastelands and do whatever it takes to survive. Explore, get the equipment, adopt the dog, create an arsenal of weapons and fight for your own and other lives.
Key features
Explore an open world full of dangers, adventures, and discoveries
Decide how your story will continue
Team up with other NPCs to work together to survive
Collect weapons and items useful in fierce fights
Horizon: Zero Dawn - Complete Edition
| | |
| --- | --- |
| Release date: | 2020-08-07 |
| Genre: | Adventure |
| Developer: | Guerrilla |
A third-person action computer game developed by Guerilla Games in which the wilderness meets high-tech. Explore the beautiful open world and devote yourself to taking down powerful mechanical beasts.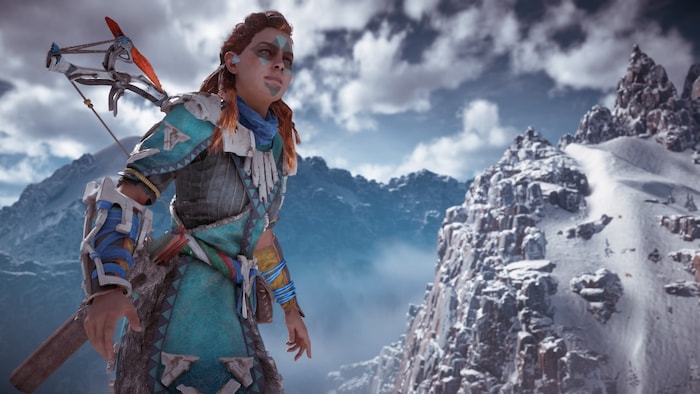 The reality known to humans is gone, and all progress has to rise from scratch. Play as Aloy, a brave warrior who explores the wildlife world in search of the remains of past civilizations. Fight machines, set traps, craft items, and skillfully use weapons to discover your roots in a new world!
Key features
Play the complete edition of the game, offering the full gameplay experience
Discover the secrets of your past and follow your destiny
Use better and better weapons to eliminate powerful enemies
Explore a rich open world of wildlife and menacing machines
Batman: Arkham Collection
| | |
| --- | --- |
| Release date: | 2018-11-28 |
| Genre: | Action |
| Developer: | Rocksteady Studios |
A collection of three action games from the Rocksteady Games studio series from 2019, released for PS4 and Xbox One. If you enjoyed the emotional tension in TLOU, then you will surely love the dark plot of Batman's story.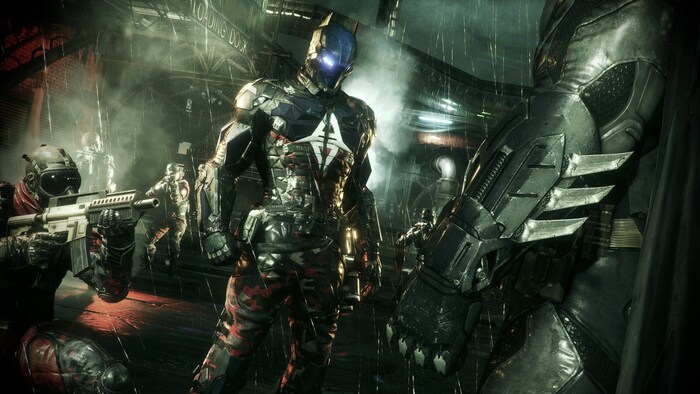 There are many secrets hidden in the shady streets of Gotham City. Take on the role of the Dark Knight and fight against evil criminals, who disturb the everyday life of the citizens. Explore, discover secrets, solve puzzles, and fight. You are the only hope of these people!
Key features
Explore the city and discover its dark secrets
Solve puzzles and riddles that will reveal new plot details
Use Batman's wide arsenal of weapons and gadgets
Fight criminals from the iconic Batman franchise
God of War
| | |
| --- | --- |
| Release date: | 2022-01-14 |
| Genre: | Action |
| Developer: | Santa Monica Studio |
A bloody and action-packed video game for PS4, with the iconic Kratos right in the very heart of the story. Learn the tale of a brave hero who devoted his life to fighting the gods and continues his vengeful work in the far North.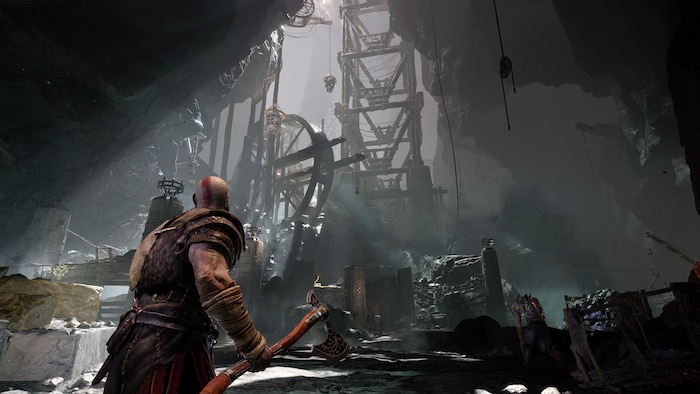 The peace in Kratos' life is an unsteady subject. Black clouds of upcoming mythological threats hang over his head, which he will have to face again sooner than later. Experience the fury that you will only feel in this series of video games. The emotional package associated with the story is very similar to the one from TLOU.
Key features
Wield a heavy axe and gain an advantage in every fight
Use your own and your son skills to win
Fight against powerful bosses
Create a new chapter of the Kratos epic story
Red Dead Redemption 2
| | |
| --- | --- |
| Release date: | 2019-11-05 |
| Genre: | Adventure |
| Developer: | Rockstar Games |
You think western action video games can in no way be listed among games like The Last Of Us? Then, let us change that statement. The production of Rockstar Games will show you the plot, that will draw you as much or even more.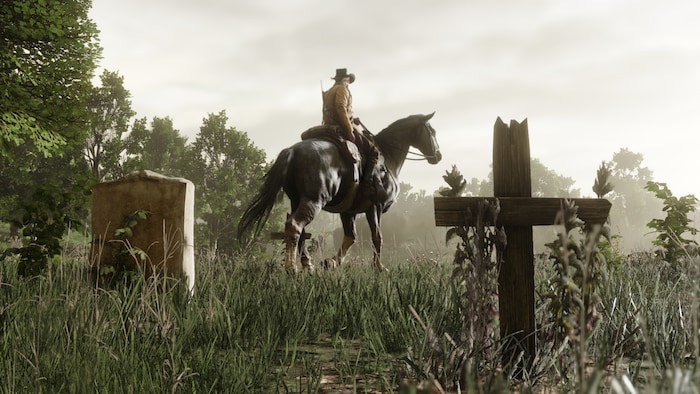 Travel through the conflict-torn Wild West to decide for yourself on the definition of honor. You will experience a deep and engaging story, a rich world full of unexpected events, combat like never before, and the harsh nature of the times when the revolver ruled.
Key features
Explore the open world of the iconic Red Dead Redemption
Interact with NPCs provided with rich personalities
Take part in hunting, shooting, and dangerous battles
Make decisions that will affect the development of the further story
Metro 2033 Redux
| | |
| --- | --- |
| Release date: | 2014-08-27 |
| Genre: | Horror |
| Developer: | 4A GAMES |
An action-packed FPP game with stealth elements. All this in the gloomy post-apocalyptic universe of the Russian underground metro network, packed with bloodthirsty mutants.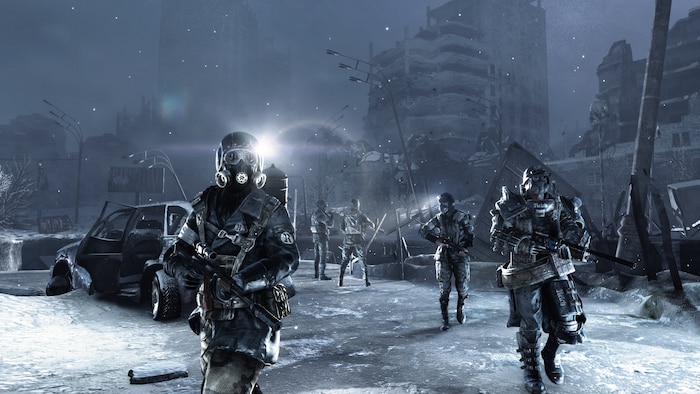 Play as one of the few survivors of the nuclear extermination. In this truly tense and emotional gameplay, you will sneak through dark tunnels to uncover the dark secrets of mutant beasts and the underworld. You have to survive for your loved ones and in the name of entire humanity.
Key features
Explore the vast corridors of the Moscow metro
Sneak to avoid enemies or take them out by surprise
Collect rare resources and items
Immerse in the exciting horror gameplay
The Last of Us series did not achieve such a success because of stuff like special effects out of this world. There is no epic combat like typical black and white between good and evil, and no clear-cut limits of what can be considered noble. Instead, it is a simple story of imperfect people. The universe of the game is raw, but every detail is fully polished. The plot reveals a unique, emotional bond that forms between the characters staying in the face of a neverending threat. All these details create an honest computer game to which many players will surely come back sooner or later.
The presented suggestions are a guarantee of reliving experiences similar to those from TLOU. In some, the perspective of observing the entire action is alike, while in others it is the matter of subject or genre. In the case of the Uncharted series, we are dealing with the same developer. Many might wonder which title does better in Uncharted vs The Last of Us opposition, but honestly, the outcome here may depend on the personal preferences of each player. If you are seeking adventure and humor, Uncharted is a sure champ to win your heart. As you see, when it comes to the rest of the suggestions, sometimes they differ in terms of genre and subject. Trust us – there is a method in this madness! Following your favorite selection criteria, you will surely come across a title that may surprise you with how incredibly similar it is to The Last of Us.