Like a great book, movie, or anime, a well-designed horror game leaves the audience convinced that they'll never find anything better. But with a little help, you can!
The Quarry is a remarkable title that took inspiration from the trashiest horror productions (teens camping in the woods – a classic) and equipped it with an unimaginably immersive form blending the movie with the video game. Its goal is to discover all possible outcomes by following the decision-based stages of an interactive story. It's a replayable piece of fun, but ultimately one starts wondering if the world has some alternatives to offer, preferably similar in terms of chills down the spine. We may have some suggestions if you are interested!

Games similiar to The Quarry
Until Dawn
| | |
| --- | --- |
| Release date: | 2015-08-25 |
| Genre: | Adventure |
| Developer: | Supermassive Games |
As The Quarry is the spiritual successor to this game, it's your new gaming must-have. Surprisingly, this story also features teens trying to survive an unknown threat – just like in your favorite B-movies.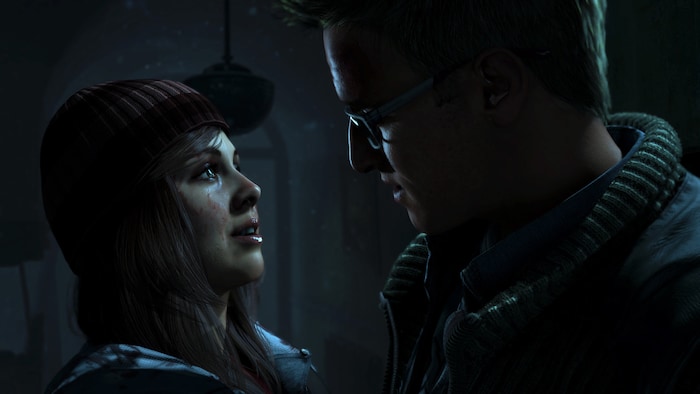 Get ready for a hundred alternative endings to the 9-hour campaign. This title focuses entirely on delivering the Butterfly Effect gameplay, so every single decision, even the smallest, impacts the development of events. Will this group of teenagers survive? And what lurks in the darkness of Blackwood Mountain? See for yourself!
Key features
Play the successful The Quarry predecessor
Manage a group of teenagers stuck in an isolated location
Make decisions and see a hundred potential game endings
Enjoy an exceptionally dark audiovisual setting
The Dark Pictures: Man Of Medan
| | |
| --- | --- |
| Release date: | 2019-08-30 |
| Genre: | Adventure |
| Developer: | Supermassive Games |
It is the first part of The Dark Pictures Anthology series, developed by the creators of The Quarry. As in other games from this studio – everything depends on your decisions.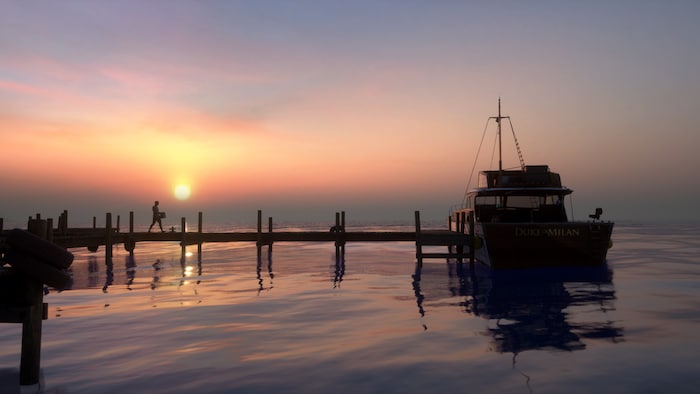 Play solo or in multiplayer for up to five players to follow the actions of five friends on their scariest diving trip. Finding a sunken World War II plane is just the beginning of bizarre events that will soon lead them to a mysterious ship. Explore, solve puzzles, develop decisions, and see if you can endure this test.
Key features
Play the first part of the sensational The Dark Pictures Anthology
Direct the actions of five friends on their dangerous diving trip
Explore, solve puzzles, and make decisions to see alternative endings to this dark adventure
Play solo or in co-op for up to five players
Telltale's The Walking Dead
| | |
| --- | --- |
| Release date: | 2019-09-10 |
| Genre: | Action |
| Developer: | Telltale Games |
It isn't your typical zombie game, as not bad luck, but you decide who survives and who dies. Prepare because many characters are the highlights of this brutally unforgiving adventure.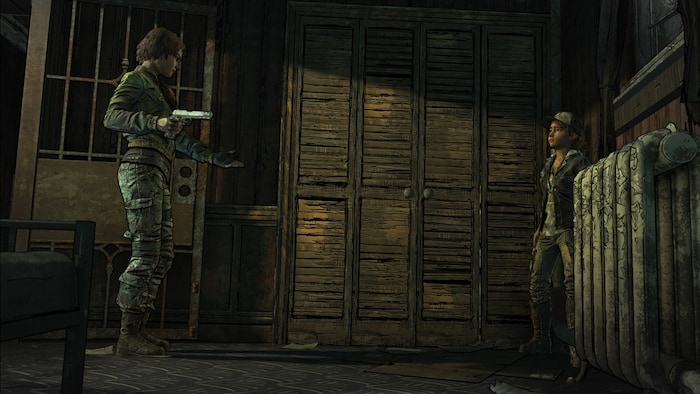 The world is absolutely devastated by a zombie apocalypse when ex-teacher Lee Everett meets little Clementine. From now on, he will keep her safe until both find the heroine's parents. Lose yourself in this engaging point-and-click adventure and decide what happens to your favorite characters!
Key features
Play the first chapter in the legendary The Walking Dead series from Telltale Games
Explore destroyed locations, solve puzzles, and fight
Chat with other heroes to make crucial choices
Sneak and try to survive
The Evil Within 2
| | |
| --- | --- |
| Release date: | 2017-10-13 |
| Genre: | Adventure |
| Developer: | Tango Gameworks |
This psychedelic experience will affect your perception of the genre forever. Discover the next chapter in the disturbing adventures of Sebastian Castellanos on the way to save his lost daughter.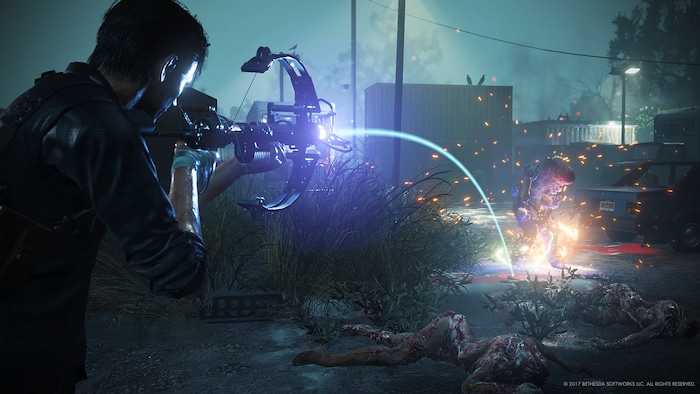 Until now, the ex-detective thought his daughter was dead. It turns out that she is being held at the Mobius facility to generate the perfect Union town. Enter this alternative world and fight the most bizarre opponents to solve its mystery. If you love Stephen King's works and The Quarry vibe – this is your game.
Key features
Play the second part of the psychedelic survival series from Tango Gameworks
Explore an alternative reality and discover its secrets
Fight, craft weapons, and solve puzzles
Have loads of fun with a truly unnerving setting
Detroit: Become Human
| | |
| --- | --- |
| Release date: | 2020-06-18 |
| Genre: | Adventure |
| Developer: | Quantic Dream |
Detroit of the future inhabits many unique creatures – including humans and androids. The latter looks like the former, but their sole purpose is to serve humanity. At least until they discover that life is more than a miserable existence.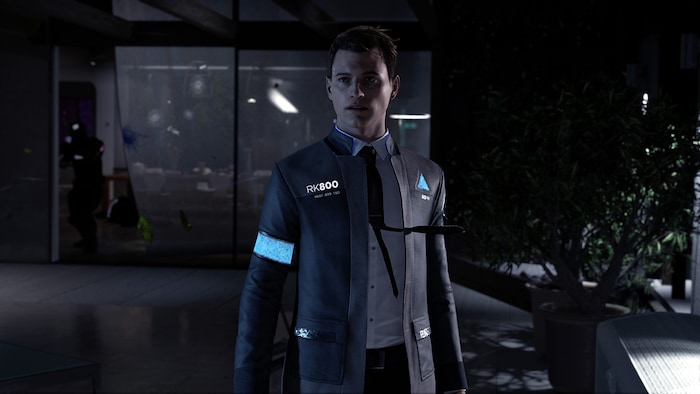 Discover the story of three androids: Connor, Kara, and Markus. Thanks to a bug in the software, they start feeling emotions leading to dramatic events that can change the world. Explore, chat with other characters, and make challenging decisions determining the fate of your heroes. What is the future of this world? And what does a machine have to do to be treated like a human?
Key features
Play the sci-fi title with very positive reviews on Steam
Feel the tension in every action
Make decisions to influence the entire plot
Explore the depressing reality of the future
Alien: Isolation
| | |
| --- | --- |
| Release date: | 2014-10-06 |
| Genre: | Action & Shooter |
| Developer: | Creative Assembly |
Remember Ellen Ripley? Now you can explore the grim world of Alien 15 years later as her daughter Amanda.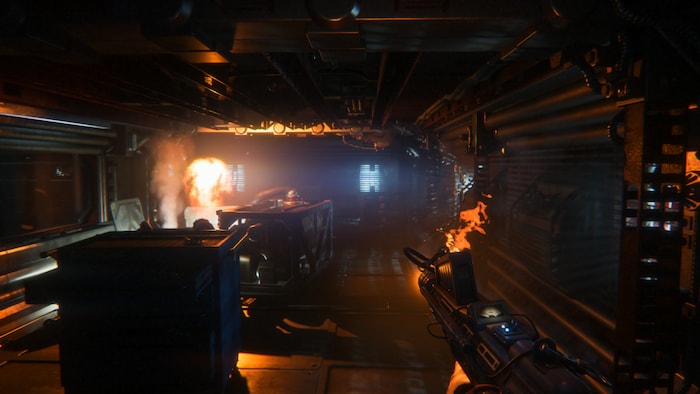 Lose yourself in an atmosphere of constant danger and terror on an abandoned space station. What happened to the Nostromo crew? Retrieve its black box and last the battle against the bloodthirsty Xenomorph to unravel this mystery. Sneak, collect clues, solve puzzles, and make decisions to survive.
Key features
Explore the space station, discover its secrets, and survive
Sneak and decide how to approach unexpected encounters
Enjoy the extremely claustrophobic atmosphere of this desperate mission
Beyond: Two Souls
| | |
| --- | --- |
| Release date: | 2020-06-18 |
| Genre: | Action |
| Developer: | Quantic Dream |
It is an interactive thriller from the creators of Detroit: Become Human, in which you will learn the story of a little girl with an invisible friend – starring epic Willem Dafoe and Ellen Page!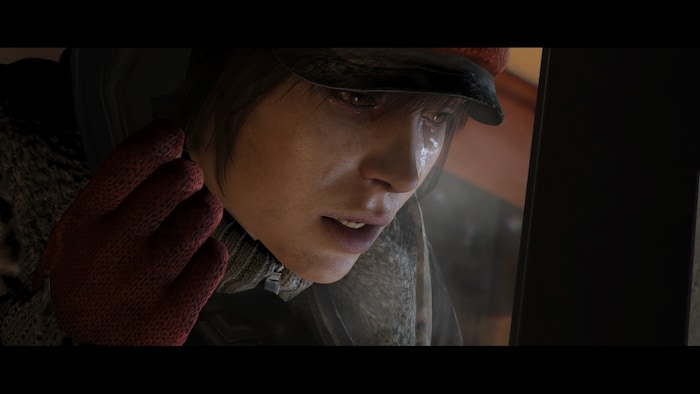 The mysterious entity accompanies Jodie Holmes since day one of her life. To understand the meaning of this bond, use the help of a supernatural expert and experience various stages of the heroine's life. Two Souls is a thrilling adventure full of plot twists and intriguing events. And just like in Quarry, you make decisions to witness its eventual ending.
Key features
Play a sensational thriller about a supernatural being
Follow the heroine's story through the various stages of her life
Chat with other characters, make decisions, and see one of the game's many endings
Enjoy a fantastic cast and realistic audiovisuals
Don't worry – more video games provide the same experience as The Quarry. This genre is just beginning to spread its wings! And there are plenty of other options to play – including upcoming ones. Even this year, you can expect the release of various thrilling titles like Greyhill Incident, Layers of Fear, The Texas Chain Saw Massacre, Unholy, or Paranormal Tales. So start preparing your Halloween gaming session or add these video games to your wishlist, as this may be a perfect year for fans of a good scare!