Solving puzzles is fun, but it's best when the surroundings soak in the omnipresent mystery. Hidden objects, a shocking story, and secrets are the most addictive features of games like The Room!
The Room is an award-winning series of logic video games from Fireproof Games, where the mission is to solve a complex puzzle. To reach the final scene, you must use all your senses in a challenging series of mind-blowing tasks. And VR headsets users can lose themselves in the dark world of secrets in games like The Room VR: A Dark Matter from 2020. Did you enjoy The Room and want similar experiences in other titles? Here's something for you – a complete list of the best games like The Room!
The House of Da Vinci
| | |
| --- | --- |
| Release: | 2017-06-22 |
| Genre: | Puzzle |
| Developer: | Blue Brain Games |
Leonardo da Vinci is known for complicated inventions and art, concealing many thrilling secrets. Enter his house and start a series of the most challenging puzzles in your life!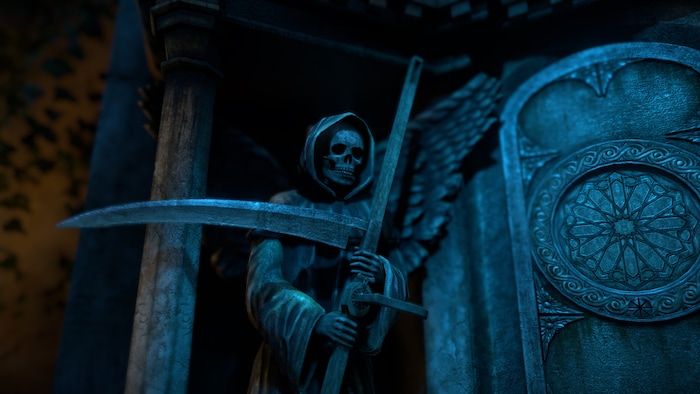 When the famous Leonardo disappears, you will be the one to will solve this disturbing secret. Enter your master's house and solve a series of complex puzzles. Use your skills, discover details of the plot, connect the facts and become the one who will explain the disappearance of Leonardo himself!
Key features
Play a puzzle game set in the house of Leonardo da Vinci
Explore the rooms to find secret passages
Solve puzzles and discover the operation of mysterious machines
Uncover pieces of the story and solve the case
Forever Lost
| | |
| --- | --- |
| Release: | 2012-10-01 |
| Genre: | Puzzle |
| Developer: | Glitch Games |
This title is a treat for escape room-style game fans who love having fun in a horror setting. Discover who you are and find your way out before it's too late!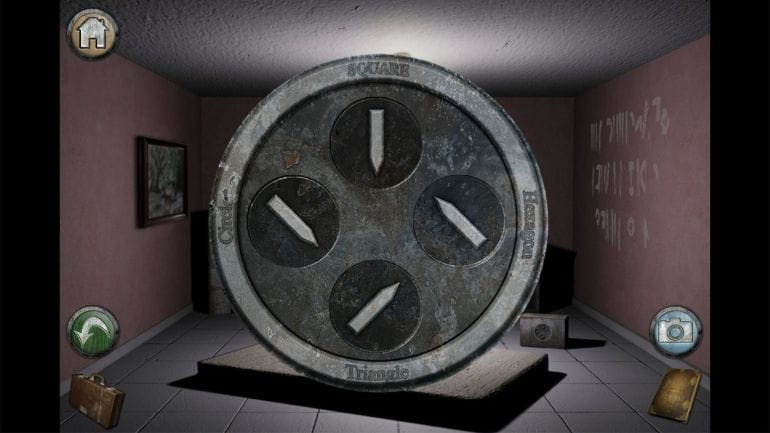 When you wake up in the gloomiest place you've ever seen in your life, you know it can only get worse. Overcome your fears and journey through the abandoned facility to discover its dreadful secrets. Discover the story of this place, collect clues and capture each location with a photo camera. In this game, you are on your own!
Key features
Play a horror puzzle game and find a way out
Discover your identity to get away
Collect clues and solve puzzles
Take photos with your camera and discover the deep history of an abandoned facility
The Room 4: Old Sins
| | |
| --- | --- |
| Release: | 2021-02-11 |
| Genre: | Puzzle |
| Developer: | Fireproof Games |
It is the fourth installment in the best-selling series of games from Fireproof Games, presenting an entirely new story and even more addictive puzzles. Become part of a dark mystery and solve the case of an engineer and his wife's disappearance.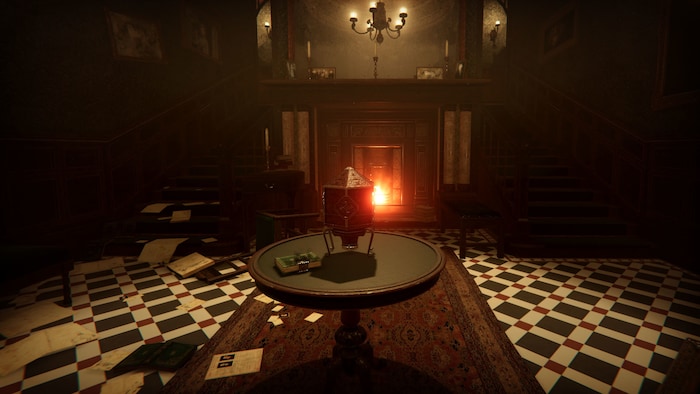 When an ancient artifact changes the life of a loving family, you will discover the mystery of its extraordinary powers. Go to the home of the missing engineer and lose yourself in a disturbing atmosphere! Explore rooms, solve puzzles and collect story pieces to have the best time in one of the legendary The Room games!
Key features
Play the fourth installment in the puzzle game series from Fireproof Games
Go to the house of the missing engineer and discover the mystery of an ancient artifact
Explore the rooms and discover their secrets
Solve puzzles to witness the thrilling ending of this story
Agent A: A Puzzle in Disguise
| | |
| --- | --- |
| Release: | 2019-08-29 |
| Genre: | Adventure |
| Developer: | Yak & Co |
Wanna play a spy? In this game, you will become part of an exciting point-and-click adventure where you will track down a hostile agent in the funniest puzzle game similar to The Room.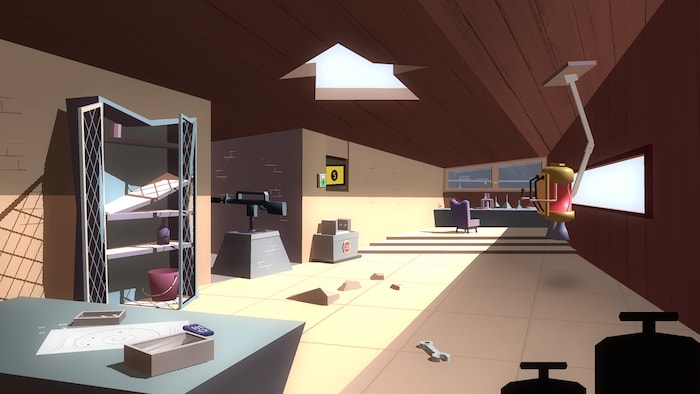 Ruby La Rouge is always fleeing crime scenes, and you will have to undertake the task of solving the most challenging puzzles to stop her. Discover secrets, complete tasks, and avoid traps to achieve this ultimate goal! Here's your chance to become the hero of an epic James Bond-style adventure.
Key features
Play a point-and-click adventure about spies
Track down the enemy agent and stop her
Explore new locations and discover clues
Solve challenging puzzles
The Last Express
| | |
| --- | --- |
| Release: | 1997-03-31 |
| Genre: | Adventure |
| Developer: | DotEmu |
Orient Express and crimes are the best ingredients for a perfect secret! Play this classic 1997 recommendation and enjoy the complex intrigue aboard the world's most luxurious train.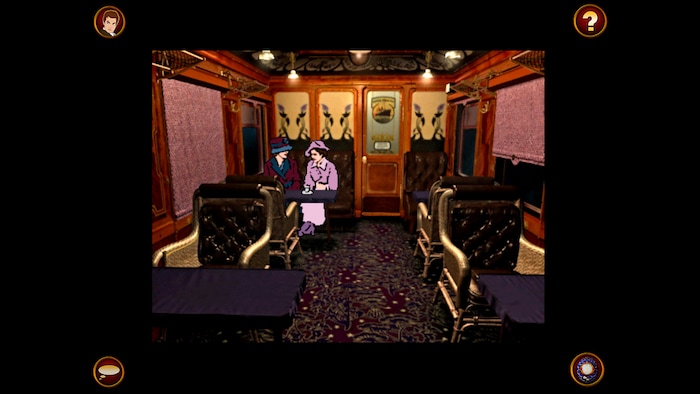 The Last Express is the essence of the best in classic crime fiction. Start your incredible journey and solve the murder puzzle in real-time! Investigate, chat with the heroes, collect clues and draw conclusions. Everyone on this train can be your friend or your mortal enemy.
Key features
Play the 1997 crime puzzle game
Embark on the Orient Express journey and solve a brutal murder case
Chat with witnesses, collect clues and observe passengers in real-time
Collect all the information to discover the murderer
Inside
| | |
| --- | --- |
| Release: | 2016-07-07 |
| Genre: | Adventure |
| Developer: | Playdead |
If you are a Limbo fan, you will fall in love with Inside! Play a platform puzzle game set in a dystopian world where your survival will depend on your decisions.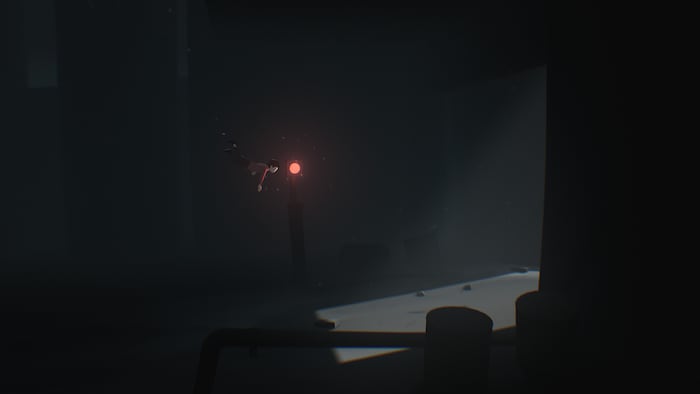 Play as a little kid to embark on a desperate journey through the darkest world you have ever seen. The totalitarian regime and mysterious human experiments are just the beginning of the threats you will meet on your way! Beware of dark shadows and deadly traps, and you may be the first to escape the most terrible fate.
Key features
Play a puzzle platform game from the creators of Limbo
Manage the little boy's actions and explore a dystopian world
Run away from enemies and avoid traps
Solve puzzles to continue your journey
Zen Bound 2
| | |
| --- | --- |
| Release: | 2010-11-16 |
| Genre: | Indie |
| Developer: | Secret Exit Ltd. |
It is a title for players who prefer a more relaxed approach to logic games. Enter the peaceful world of engaging puzzles and enjoy your time as much as you desire!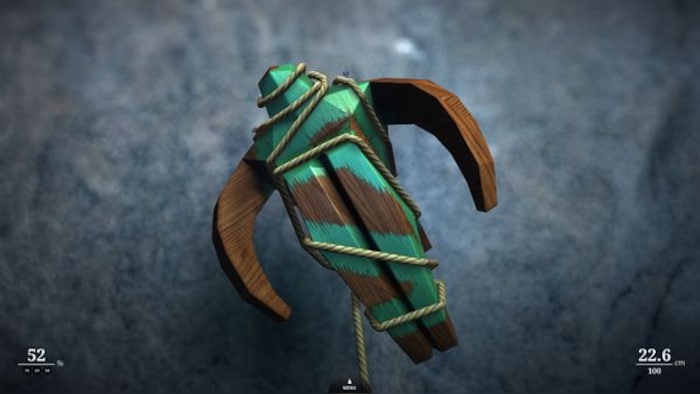 Zen Bound 2 features various game stages, where you can devote as much time as you need to each puzzle. Wrap the objects with string and cover them with colors to achieve the desired goal. Choose the difficulty levels, design your gameplay and have fun in an extremely relaxing puzzle game for everyone!
Key features
Play an indie puzzle game
Reach Zen by solving challenging puzzles
Explore the difficulty levels and decide how you want to play
Take your time to enjoy the game
Obduction
| | |
| --- | --- |
| Release: | 2016-08-24 |
| Genre: | Adventure |
| Developer: | Cyan Inc. |
It is an adventure game from the creators of the best-selling The Myst, where you will take part in the strangest journey. Enter the most mysterious world and discover its secrets!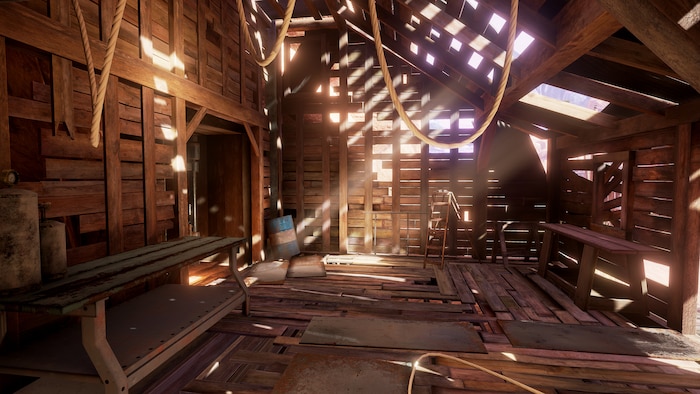 When you find a mysterious artifact, the magic item transports you to a strange land. Start with nothing and explore a new location to discover the meaning of its existence. Discover secrets, solve puzzles and see how much information you can collect. It is a perfect recommendation for enthusiasts of walking games where you never know what's happening.
Key features
Play an adventure game from the creators of The Myst
Travel to another world and discover its secrets
Explore and look for clues
Solve puzzles to continue your adventure
realMyst
| | |
| --- | --- |
| Release: | 2014-02-05 |
| Genre: | Adventure |
| Developer: | Cyan |
It is a remastered game from 1995, supplemented with new exciting features. Travel to the most mysterious island and start your adventure to discover its story and its ancient secrets.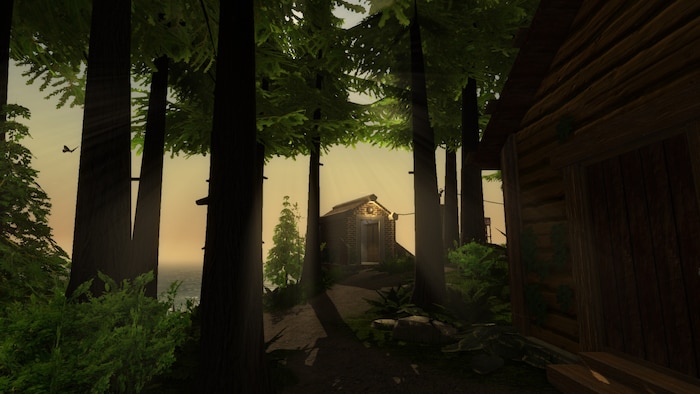 This game is a free exploration during which you uncover a series of mysteries and puzzles surrounding a forgotten island. Travel in time, lose yourself in an atmosphere of omnipresent mystery, and solve challenging puzzles to discover new pieces of history. This title features realistic day and night cycles and many other elements that will make your gameplay an unforgettable experience.
Key features
Play the remastered version of the 1995 adventure game
Travel to the forgotten island and discover its secret
Freely explore the location and find clues
Solve puzzles to discover the truth
Machinarium
| | |
| --- | --- |
| Release: | 2009-10-16 |
| Genre: | Adventure |
| Developer: | Amanita Design |
Start your adventure in the strange world of robots! It is one of the most beloved puzzle games on Steam, where you will lose yourself in the unique atmosphere of Czech tales and become part of an unforgettable story.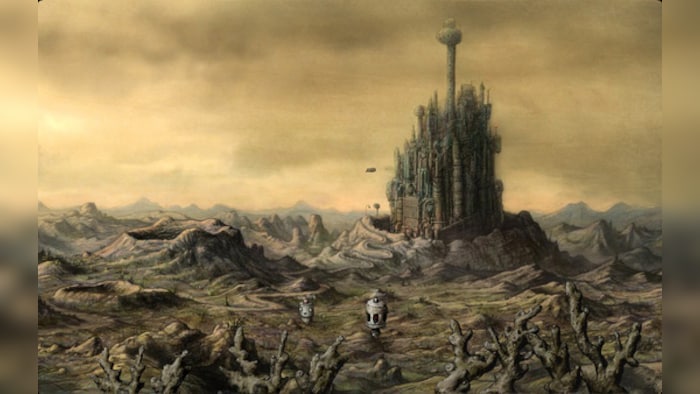 Play as a little robot returning from banishment to save his girlfriend and fight Black Cap Brotherhood. Go on an extraordinary journey through the world of robots, meet fascinating heroes and solve puzzles to achieve your goal. Machinarium combines elements of mystery with excellent humor that will engage you from the very first moment of the game.
Key features
Play an indie adventure game set in the world of robots
Embark on a journey to save your girlfriend
Discover a strange mechanical world and its secrets
Solve puzzles to see the ending of this unique story
Video games are often wrongly accused of promoting violence. As you may know, it doesn't make any sense. Especially for games like The Room! It has been proven long ago that playing logic games develops solving problems skills and improves memory. If you love to challenge yourself and experience an extraordinary adventure in the coolest worlds full of clever puzzles and ancient secrets, have fun in the best games like The Room!