The Sims, and by extension, The Sims 4 are quite unique and there aren't many life simulation games exactly like them which are worth recommending. What's a Sims fan to do, then, when all novelty has been drained from The Sims 4 and its many expansions and content packs over multiple playthroughs? Well, there are some options.
This article lists a few games which, like The Sims 4, offer some degree of abstracted simulation of life. Many allow you to design a living space, or a larger habitat. In others you have to cater to the daily needs of NPCs under your control, or get to watch how hapless AI-guided humans go about their lives making your supervision an endlessly engaging job. There's even one explicitly about raising a family, but maybe not in the way you think.
One way or another, the games below reflect some aspect of The Sims, so you can zero-in on what you like in The Sims 4 and find games that are all about it.
| | Game | Release | Genre | Developer | Sale |
| --- | --- | --- | --- | --- | --- |
| | Youtubers Life | 2016-05-18 | Indie | U-Play online | 85% |
| | Simcity Complete Edition | 2014-11-13 | Economy | EA - Maxis | 59% |
| | The Sims 3 | 2009-06-02 | | The Sims Studio | 94% |
| | Animal Crossing New Horizons | 2020-03-20 | Casual | Nintendo Entertainment | 17% |
| | Graveyard Keeper | 2018-08-15 | Adventure | Lazy Bear Games | 78% |
| | Stardew Valley | 2016-02-26 | Adventure | ConcernedApe | 4% |
| | My Time At Portia | 2018-01-23 | Indie | Pathea Games | 84% |
| | Spore | 2008-12-19 | Strategy | Maxis™ | |
| | Two Point Hospital | 2018-08-29 | Simulation | Two Point Studios | 75% |
| | House Flipper | 2018-05-17 | Indie | Empyrean | 72% |
| | Crusader Kings III Royal Edition | 2020-09-01 | Strategy | Paradox Development Studio | 39% |
| | Crusader Kings III | 2020-09-01 | Strategy | Paradox Development Studio | 70% |
| | Planet Zoo Deluxe Edition | 2019-11-05 | Simulation | Frontier Developments | 78% |
| | Planet Zoo | 2019-11-05 | Simulation | Frontier Developments | 81% |
| | Planet Coaster | 2016-11-17 | Strategy | Frontier Developments | 83% |
| | Cities Skylines | 2015-03-10 | Economy | Colossal Order Ltd. | 70% |
| | Cities Skylines Deluxe Edition | 2015-03-10 | Strategy | Colossal Order Ltd. | 64% |
Animal Crossing: New Horizons
| | |
| --- | --- |
| Release year: | 2020 |
| Genre: | Social simulation |
| Developer: | Nintendo EPD |
Although Animal Crossing: NEW Horizons plays somewhat differently than The Sims – you directly control one character, and construction is done by hand – but some things are the same.
Despite a different interface, you still can build a house and make your private island truly your own creation, looking amazing and welcoming all kinds of NPC guests you can hang out with.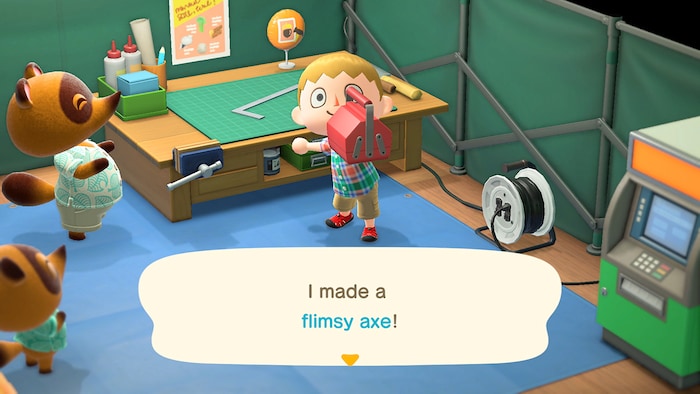 It also has a similarly friendly appearance, suitable even for small children. While The Sims are cartoonish, but mostly realistically proportioned, Animal Crossing goes for a chibi style.
You do still get to customise your avatar, and there are enough options to allow anyone to make a really unique character. Just be careful: AC New Horizons is a known and established time sink.
Key features
Friendly aesthetic
Incredible freedom in customising your island
Many side-activities
You directly control a single character
Graveyard Keeper
| | |
| --- | --- |
| Release year: | 2018 |
| Genre: | Management Simulation |
| Developer: | Lazy Bear Games |
Unless you count the zombies and some chatty bones in your basement, you don't have any housemates, and the nearest neighbours are a bit of a walk away, but that's fine, you have work to do.
Graveyard Keeper will mostly appeal to people, who enjoyed making their Sims go to work or spend time actively pursuing their aspirations. Here you're running a graveyard, and that's a lot of work.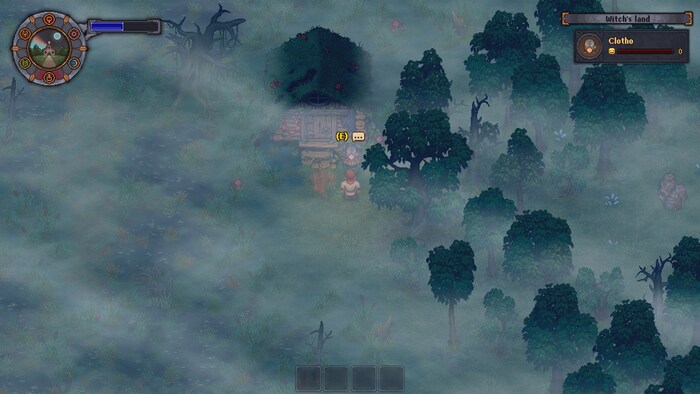 Your usual routine involves things like growing carrots to pay off a donkey revolutionary that delivers dead bodies to you, as well as getting materials to make better-looking graves and more inspiring sermons.
With a DLC you can also make zombies and send them to gather stuff for you, which isn't too different from sending Sims to work, now they are just a bit rotten around the…everywhere.
Key features
Pleasant pixelated art style
You quickly establish comfortable routines for regular duties
There's a storyline to give you a direction if you want any
Colourful supporting cast of NPCs, including a talkative skull
Stardew Valley
| | |
| --- | --- |
| Release year: | 2016 |
| Genre: | Simulation, role-playing |
| Developer: | ConcernedApe |
Stardew Valley scratches a similar The Sims itch that Animal Crossing does.
It can be a pretty relaxing experience and you get a large plot of land you're free to do with as you please…as long as it's about running an efficient farm, anyway. But there's a lot to do: looking for fossils, exploring a cave system, fishing, interacting with NPCs from nearby farms and town… you won't be bored.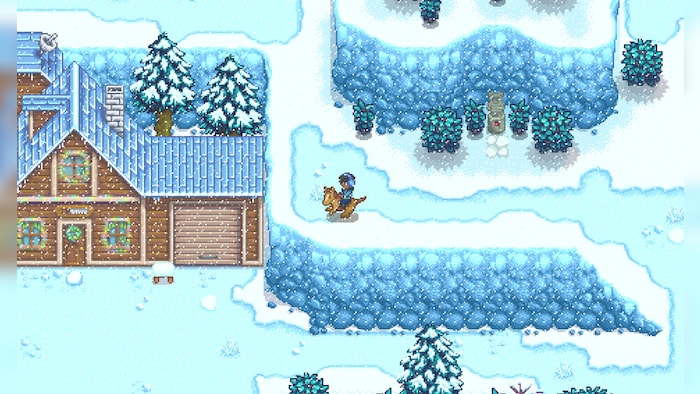 SDV also has a relentlessly ticking day-night cycle and changing seasons, and there are regular festivals worth paying attention to.
The premise of Stardew Valley is that your character inherited a neglected farm out in the countryside and leave their city job to tend to it. SDV is the kind of game you could any amount of time with, theoretically, but inevitably end up consuming your entire evening.
Key features
Profoundly relaxing game about a life on a farm
Friendly aesthetic
A ton of different things to do beyond just watering and harvesting plants
Originally offline, but now you can play with friends
My Time At Portia
| | |
| --- | --- |
| Release year: | 2019 |
| Genre: | Action role-playing, simulation |
| Developer: | Pathea Games |
My Time at Portia isn't very different from Stardew Valley in its premise.
The main difference is that you inherit a run-down workshop instead of a neglected farmland…and that the world of MTaP was messed up by an apocalyptic event and has to be rebuilt. You're not the only builder in town, however, which provides a spirit of healthy competition to keep you motivated.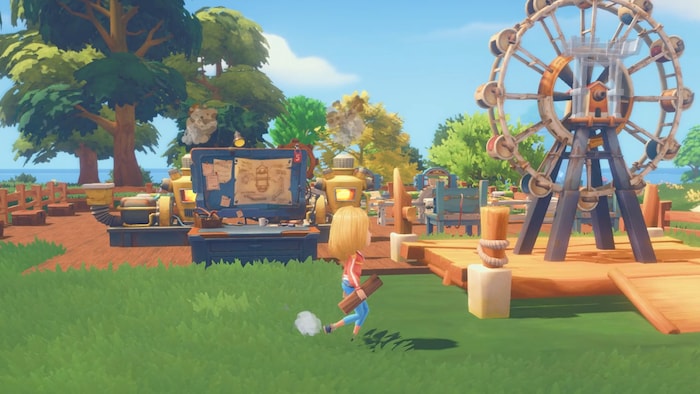 In addition to a workshop you can run a farm, spend time decorating your house with anything you can craft or buy in the game, and there's surprisingly a lot of fighting, if you want to, because the world isn't entirely safe everywhere.
Like in other games on the list, you're controlling your character directly, but the scope of available activities is so large that My Time at Portia feels like a proper sandbox.
Key features
3D environment with a nice art style
Multitude of rewarding activities
Rebuild a post-apocalyptic, but vivid, world
A lot of room for creativity
Spore
| | |
| --- | --- |
| Release year: | 2008 |
| Genre: | God game, life simulation, real-time strategy |
| Developer: | Maxis |
In The Sims you create a person, or a few people, put them in a house and watch them live their little lives, occasionally nudging them to do something. Spore is similar, except you design a species and you get to evolve it from a few specialised cells to a galaxy-exploring civilisation.
Each stage plays differently, and eventually you're controlling a nation, not just one specimen.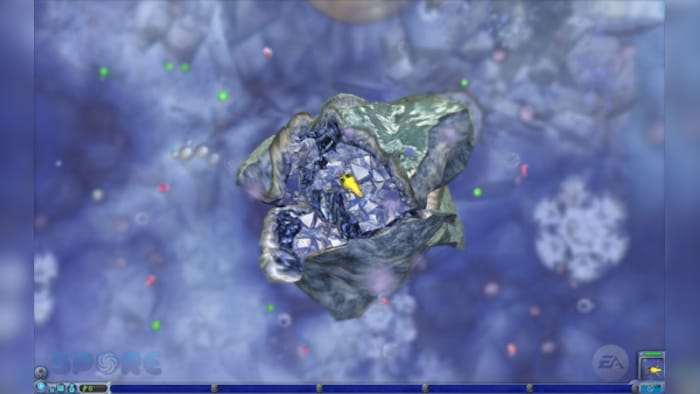 You have a stunning freedom in designing your species and the game does a pretty good job handling even the least…sensible body and limb arrangements.
If the "life simulation" of The Sims is your biggest draw, Spore is an interesting extension of that idea. In Spore you see a species evolve, not just a family grow older.
Key features
Complex species customisation
Several stages of development
Made by the creators of The Sims
Not a human sim by default, but you can make a human-like creature
Two Point Hospital
| | |
| --- | --- |
| Release year: | 2018 |
| Genre: | Business simulation |
| Developer: | Two Point Studios |
Two Point Hospital is technically a business simulation (not the last one on this list, by the way), but there are some things which should make it quite appealing to fans of The Sims.
First of all, the game is quite clearly not serious, with a lot of various comedic "illnesses". Second: the process of designing your hospital will feel familiar to every The Sims player, even if it goes for function rather than form.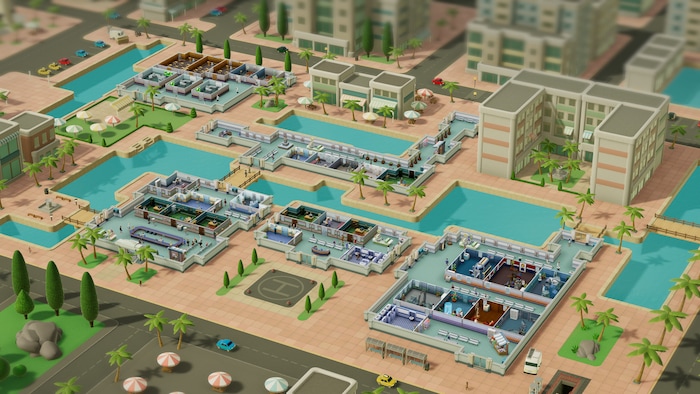 You also have a limited control over your staff, limited to general actions, so they are mostly operating (heh) on their own.
You do have to, however, cater to their (and the patients') needs by providing drinks, restrooms etc. to keep everyone happy. Of course, you also need to buy medical equipment and plop it down somewhere, many illnesses require specialised devices.
Key features
Definitely not a serious business simulation
You get to design your hospital, from room layout to amenities
Manage your staff and take care of your patients…and ghosts
Interesting DLCs
House Flipper
| | |
| --- | --- |
| Release year: | 2018 |
| Genre: | Simulation |
| Developer: | Frozen District |
Ok, so House Flipper doesn't look like it has much in common with The Sims…and then you get to the point where you're done demolishing and start renovating.
Do you have a bird's eye view of a house? No. But what you do have is a familiar freedom in creating a cosy house out of a ton of various décor options and simple construction systems. It's just that the starting point is a ruin.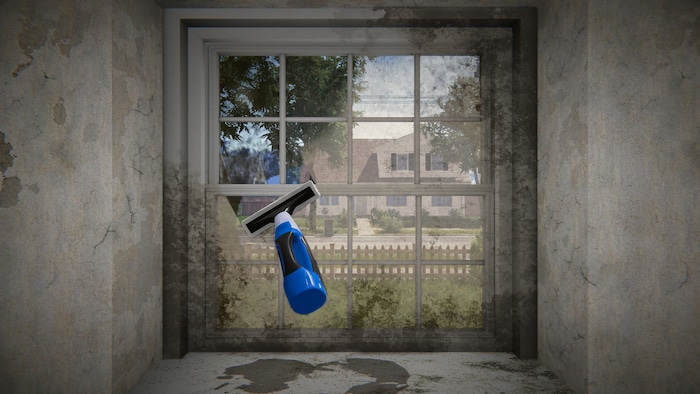 If you stretch your imagination, you might decide that you're playing as the invisible person that does all the work when you're designing and decorating your house in The Sims proper.
Why not. What's important is that House Flipper is a really good simulator, and while the goal is to sell a renovated house, the process of making repairs etc. is very satisfying and engaging.
Key features
Detailed simulation
Repair and redecorate
Manage your budget to make a profit
Rewarding gameplay loop
Fallout Shelter
| | |
| --- | --- |
| Release year: | 2015 |
| Genre: | Simulation |
| Developer: | Bethesda Game Studios, Behaviour Interactive |
In Fallout Shelter your task is to run (preferably not "into the ground") one of the famed Vault-tec bunkers, some of which helped humanity survive the nuclear apocalypse.
You don't get to design a lot of things, just the layout of your vault, but you have a lot of influence over what your vault dwellers do, mostly by putting them in different rooms, mostly to do certain jobs.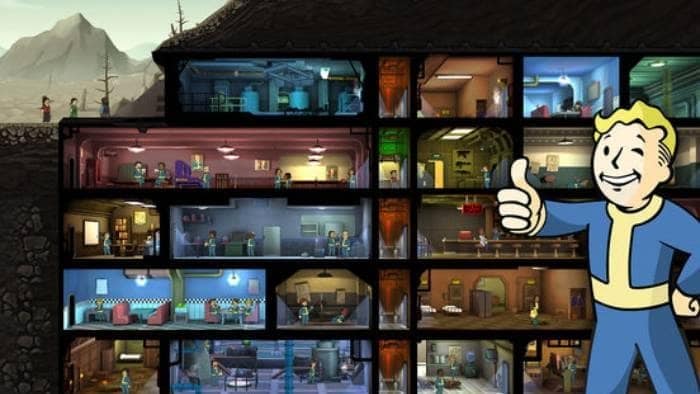 Outside of working in one of the facilities, your dwellers can go on expeditions, defend their vault from bandits and monsters, and even get romantic in the living quarters, which increases the vault's population.
You also need to make sure the basic needs, like hunger, are being taken care of, otherwise you'll have an unhappy community unable to defend itself and respond to emerging problems.
Key features
A pleasant community simulation in the world of Fallout
Iconic Vault-Boy design of your vault dwellers
A lot of equipment you can outfit your dwellers with
Ant farm-like presentation
Crusader Kings III | Royal Edition
| | |
| --- | --- |
| Release year: | 2020 |
| Genre: | Grand strategy, role-playing |
| Developer: | Paradox Development Studio |
No, you won't design a nice house in a pretty neighbourhood. But you will design a character with traits and motivations, and you will have them interact in various ways with other characters.
Crusader Kings 3 (or the classic Crusader Kings 2, for that matter) is a life sim as well as a complex simulation of being a member of medieval dynasty. Nobody does weird family dynamics like medieval nobles.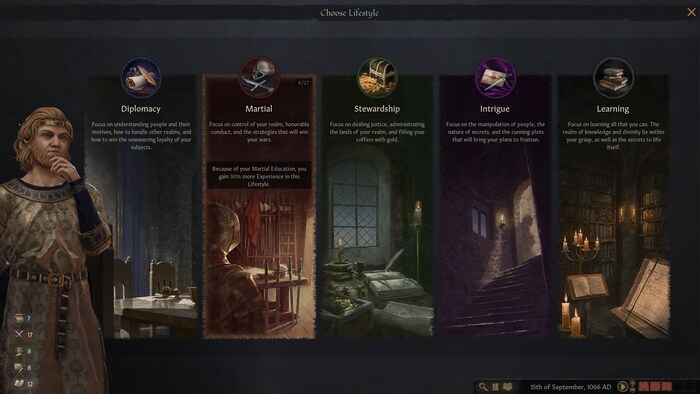 You want to arrange marriages and watch them go down in flames? You can. You want to put a family member in a position they are in no way qualified to handle? Go for it.
Crusader Kings 3 plays out over several generations, so there's nothing except pesky mortality stopping you from having a bunch of grandchildren conspire against grandpa to get their inheritance faster. The ultimate sim!
Key features
Complex, but rewarding
You can make family relations as complicated as you want
Great character creator
Mostly historically realistic
Planet Zoo
| | |
| --- | --- |
| Release year: | 2019 |
| Genre: | Construction and management simulation |
| Developer: | Frontier Developments |
The second business sim on the list, Planet Zoo may nonetheless appeal to many a The Sims fan, because of the control you have over your zoo.
Designing a house for a family of humans in The Sims is great, but what about building a habitat for a whole bunch of different species? PZ features all kind of animals with different needs, all of which have to be met to keep everyone happy.
Some animals enjoy having some shade, others need trees to climb on, or water to chill in, and you need to make sure everything's in order. But you also can design the layout on your own, including some terraforming.
You ALSO have to make the zoo inviting to visitors, which means having helpful staff, food and drink stations, etc. There's a lot to design with both form and function to think about.
Key features
You need to design living spaces for animals and infrastructure for visitors
It can present quite a challenge to keep everything working well
Many different, beautifully recreated animal species
Very competent management sim
Planet Coaster
| | |
| --- | --- |
| Release year: | 2016 |
| Genre: | Construction and management simulation |
| Developer: | Frontier Developments |
Planet Coaster is a management sim like Planet Zoo, except here the focus is on building an awesome coaster park and taking visitors on a ride of their lives.
This means your design-sense is going to be utilised in creating cool rollercoaster (using a very informative and approachable editor) and making sure your guests have everything they need to spend their entire day at your park.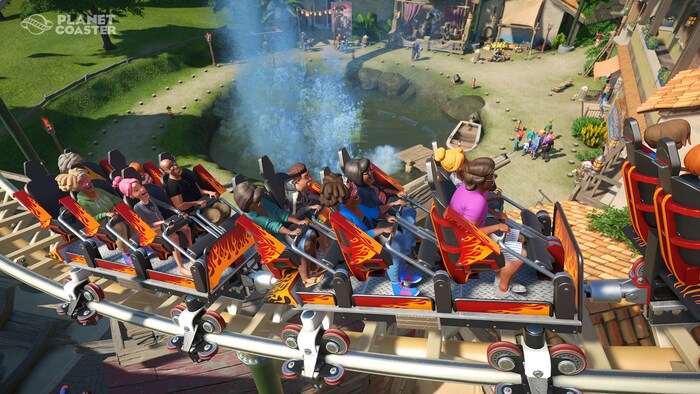 Your park's visitors are very expressive in what they do or don't like and watching them go around and enjoy your attractions can be as much fun as designing the rides.
If you're particularly proud of your creation can share it with the world without much problem. The reverse is also true: you can view and use other people's creations in your own park.
Key features
Excellent management sim in the vein of Rollercoaster Tycoon
Expressive park guests
It's easy to share your creations online
Incredible freedom in designing your park
Live the life you want
This concludes our list of games like The Sims 4, in some aspect, which allow you to live a virtual life through NPCs or a directly controlled avatar of your divine will. These alternatives to Maxis' classic series are a great time, and hopefully you've found one (or several) that does exactly what you like about The Sims.