Ridiculous illnesses and diseases require ridiculous treatments and therapies. It's a well-known fact, especially to those who had a chance to play Two Point Hospital, where diseases such as Invisibility and 3rd Degree Sideburns are just as common as cold and flu.
A good dose of humor and a great test of management skills – that's how Two Point Hospital could be described in the simplest words. There are countless management-focused games available on the market, but are there any that could be considered worthy Two Point Hospital alternatives? Let's find out.
The best games like Two Point Hospital
Theme Hospital
| | |
| --- | --- |
| Release date: | 1997 |
| Genre: | Business simulation |
| Developer: | Bullfrog Productions |
Two Point Hospital is considered a spiritual successor to Theme Hospital – what would be a better game to start the list than the grandfather of our today's main course?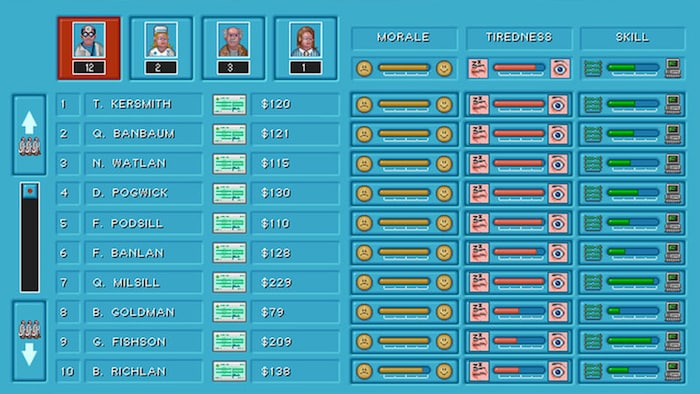 wo Point Hospital draws a lot of inspiration from good old Theme Hospital, so it shouldn't be surprising that the two games have a lot in common, from setting and genre, through gameplay, to humorous elements and casual-friendly atmosphere. The game is quite dated, but it doesn't look bad, even after all these years – you can quickly get used to the classic isometric visuals, and once you do, there's a lot of fun to be had.
Key features
Humorous classic simulation game
Light-hearted gameplay focused on fictional hospital management
Various crazy diseases to discover and treat
Randomly fired disasters that spice up the challenge
Project Hospital
| | |
| --- | --- |
| Release date: | 2018-10-30 |
| Genre: | Indie |
| Developer: | Oxymoron Games |
If you like hospital-themed business simulations, but served in a more mature and serious form, you should give Project Hospital a try.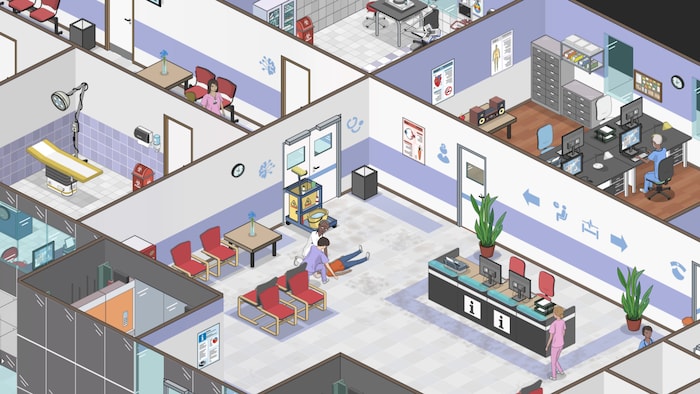 Project Hospital is a more serious approach to the genre of hospital management. That's right, no funny diseases, only real-world conditions that require realistic treatment procedures, which makes the title an entirely new and fresh experience. Although the game simplifies a lot of things, and the medical therapies don't exactly follow their real-world counterparts, it's still much more detailed than you would have imagined. Design and build your hospital, manage staff, diagnose your patients, and do your best to bring them back to good health.
Key features
Accurate hospital management simulation
Realistic diseases, diagnosing, and treatment
Clean and simple but very detailed 2D visuals
Sandbox for unlimited and unrestricted fun
Prison Architect
| | |
| --- | --- |
| Release date: | 2015-10-06 |
| Genre: | Indie |
| Developer: | Introversion Software |
Hospital management is a very niche genre – only a handful of such games exist, so there's not enough to choose from. Prison Architect is a cool alternative that will make you head of a prison, instead.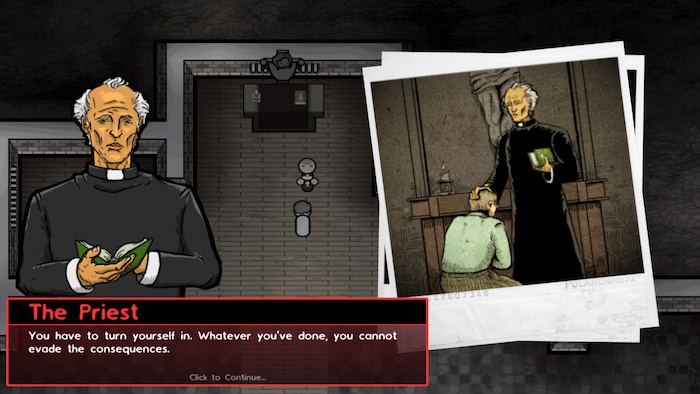 Prison Architect should satisfy your management needs – imagine Two Point Hospital, but instead of curing diseases, you are tasked with building the best high-secure self-sustaining prison for the most notorious criminals. Okay, if we put it that way, it may sound a bit ridiculous. The differences are more than apparent, but the basics are very similar – each of your inmates requires a different resocialization program, so think of it as curing people of their bad will and wrongdoing, rather than flu or cold.
Key features
An addictive prison management simulation
Design your perfect prison, hire necessary staff, and maintain order
Well-thought gameplay that emphasizes the individual needs of each inmate
Escape Mode that lets players try to escape their own prison
Planet Zoo
| | |
| --- | --- |
| Release date: | 2019-11-05 |
| Genre: | Simulation |
| Developer: | Frontier Developments |
As we already broke the strict but unwritten rules of hospital-themed-only games, why don't we put a title focused on zoo management on the list as well?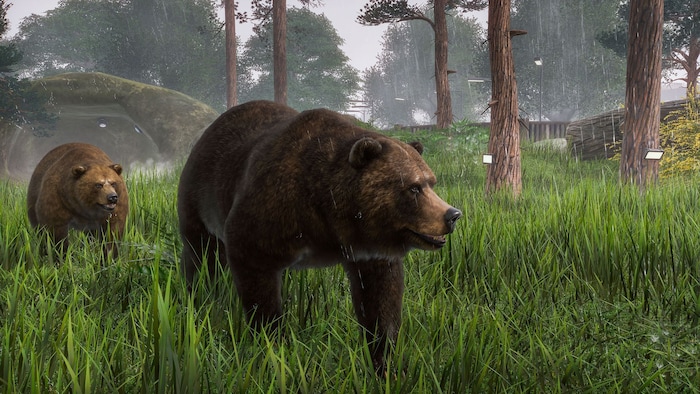 Planet Zoo is yet another great management game to play if you loved Two Point Hospital – it's a game where you are responsible for creating the most successful zoo. Make breathtaking exhibits to your visitors' delight, build a variety of enclosures, landscapes, and habitats designed for different kinds of animals, and then keep said animals in good health and take care of all their needs. Breed them to ensure the survival of their species and release entire generations back into the wild, where they rightfully belong.
Key features
Amazing zoo management game with gorgeous and detailed visuals
A detailed editor that makes it possible to shape terrain to everyone's needs
Lots of species to take care of – breed your animals and help them thrive
Steam Workshop integration that allows players to easily share their custom creations
Factorio
| | |
| --- | --- |
| Release date: | 2016-02-25 |
| Genre: | Indie |
| Developer: | Wube Software LTD. |
The last title on the list is also not a hospital game, but it offers very engaging management gameplay and it's quite refreshing. The time's running out. You have to build a rocket and leave this godforsaken place that swarms with bloodthirsty aliens.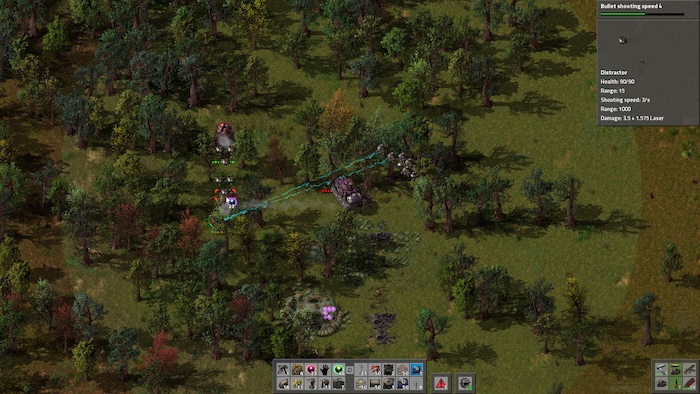 However, getting to a point, where constructing something so technically advanced is possible, will probably take you hours upon hours, as you need to develop all required technologies one by one, starting from the most basic ones. As the game progresses, you will start automating a lot of processes, from mining to transporting items and resources with the use of conveyor belts, to generating electricity and manufacturing a variety of important goods.
Figuring out the most efficient ways of automating things is the key to success – optimal setup can greatly speed things up, and it's important to build a rocket as soon as possible because as you develop your factory, it starts to generate more pollution, which will cause the planet's natural inhabitants to start investigating its source. Rest assured they won't be happy when they find you.
Key features
The gameplay focused on making a huge working factory
Lots of planning and automatization required
You're not alone – secure your base and construct defenses to protect your belongings
Great multiplayer experience
Play the Best Games like Two Point Hospital
Two Point Hospital is an incredibly fun game with lots of humor going on. However, due to how specific the game is, it fills a very specific niche on the market. There are only a few hospital simulation games that are worth being mentioned, so if one looks for games like Two Point Hospital, he needs to resort to other management games instead. And thankfully, there are plenty of these, so it's easy to choose a solid alternative.