Video games come in all shapes and sizes – racing games, role-playing games, action games, simulation games, sports games, and so on, and each genre can usually be further divided into dozens of groups of more specific sub-genres, so it's pretty safe to assume that there's something for everyone.
There are even games focused on taking care of the zoo, like Zoo Tycoon – if you're not a fan of killing hordes of hostile creatures, then maybe you'll find such management games much more appealing.
Megaquarium
| | |
| --- | --- |
| Release year: | 2018 |
| Genre: | Indie |
| Developer: | Twice Circled |
Megaquarium is different from Zoo Tycoon in that it focuses entirely on aquatic lifeforms – here you'll be responsible for managing the ever-growing facility filled with tanks for fish, sharks, corals, and more.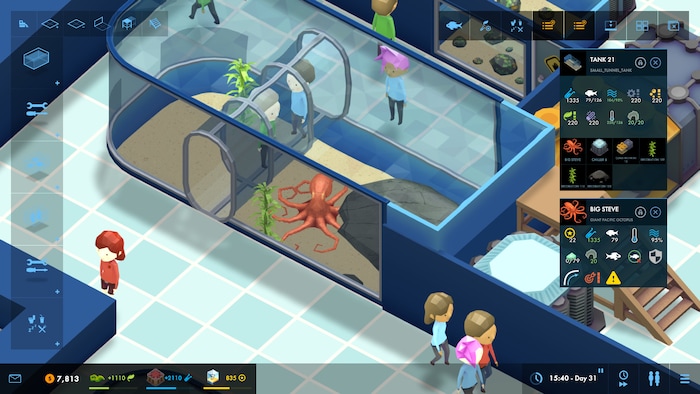 If you've ever dreamt of having your own aquarium where guests could come and admire your collection of the rarest, most intriguing, and most beautiful aquatic creatures and animals, now your dreams can come true without the need to spend hundreds of thousands of dollars on the real thing.
All you need is Megaquarium – take control over the aquarium and make it home to dozens of different species. Be mindful of their individual needs and behaviors – it takes time and practice to learn all these different care requirements, but it's a satisfactory journey.
Key features
Fun management game that focuses on managing the aquarium
Dozens of different aquatic species and placeable objects to choose from
Easy to learn but difficult to master – earn money and adjust expenses to avoid going bankrupt
Sandbox mode that allows players to fully unleash their creativity
Cities: Skylines
| | |
| --- | --- |
| Release year: | 2015 |
| Genre: | Economy |
| Developer: | Colossal Order Ltd. |
Although Cities: Skylines focuses on developing a city instead of a zoo, it can still be an interesting Zoo Tycoon alternative due to its management-oriented nature.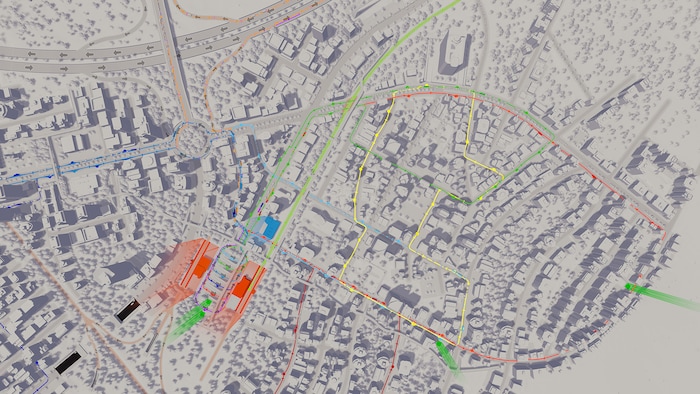 Cities: Skylines allows players to design their perfect cities, starting from virtually nothing. You get a piece of land under control and it's your job to build the roads, parks, create public transport, take care of the inhabitants' electricity needs, provide them with fresh water, specify areas where they can build their houses and factories, and so on.
You'll be able to control everything in detail, which makes the game extremely fun, especially if you like to have a good dose of freedom during play.
Key features
Complex city builder with lots of possibilities when it comes to designing a city
Sandbox experience with open-ended gameplay
Well-optimized game with great 3D visuals
The extremely crowded modding scene
Two Point Hospital
| | |
| --- | --- |
| Release year: | 2018 |
| Genre: | Simulation |
| Developer: | Two Point Studios |
Two Point Hospital is just like Zoo Tycoon, except instead of taking care of various animals, you'll need to take care of patients suffering from a variety of medical conditions. Sounds similar enough.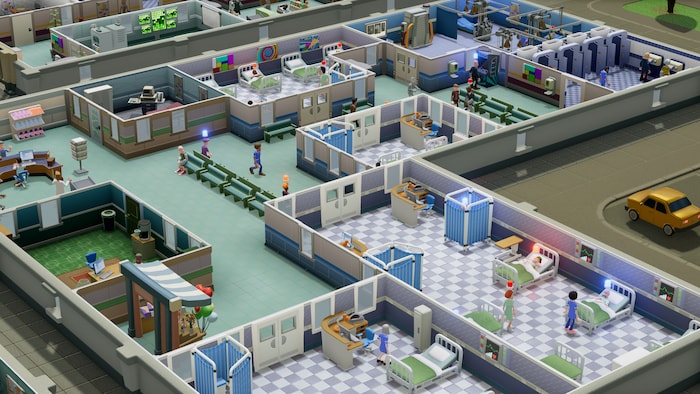 Two Point Hospital is a hospital management game where you'll be tasked mainly with treating ill patients, but also with hiring required staff and making necessary rooms for all kinds of medical apparatus.
The game is known for its sense of humor – it's not overwhelming, but it's there and will surely bring an occasional smile to your face. Take the featured diseases, for example – imagine a medical condition, where you turn into an 8-bit character or have an urgent need to become a mime. These and many other illnesses are waiting to be discovered by young and aspiring hospital managers, such as yourself.
Key features
An addictive hospital management simulation
A variety of funny medical conditions that often require rather peculiar treatment
Lots of freedom when it comes to designing and building your own hospital
Requires good strategy skills to balance the facility's expenses
RollerCoaster Tycoon Classic
| | |
| --- | --- |
| Release year: | 2016 |
| Genre: | Simulation |
| Developer: | Origin8 Technologies |
Addictive amusement park management simulator returns with style – check out the game that combines the best features of the first two classic games from the RollerCoaster Tycoon franchise.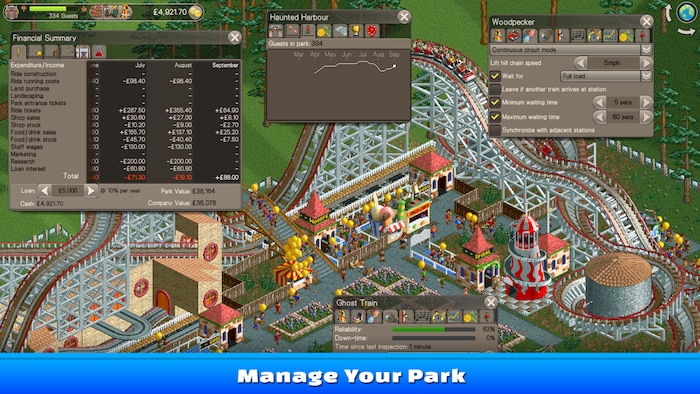 A few decades ago, video games didn't have the most appealing visuals due to hardware limitations, but this didn't mean the games were bad. In fact, it's quite the opposite, because developers had to put more effort into the actual gameplay to make the game interesting, instead of focusing entirely on visuals alone and making a great-looking title that feels bland and empty.
For this reason, some classic games are still considered to be among the best releases of all times, despite their outdated graphics, and that's the case with RollerCoaster Tycoon – a game that proved to be worthy enough to receive a modern version that now can be enjoyed not only on PC but also on smartphones and tablets.
Key features
A modern version of two classic theme park management games, RCT and RCT2, combined
The gameplay focused on building an amusement park and filling it with various attractions for guests to enjoy
Possibility to design your own railways for roller coasters
Dozens of challenging scenarios to try and complete
Jurassic World Evolution
| | |
| --- | --- |
| Release year: | 2018 |
| Genre: | Simulation |
| Developer: | Frontier Developments |
Managing the zoo with real animals is fun, but how about being able to create a theme park with those that went extinct millions of years ago?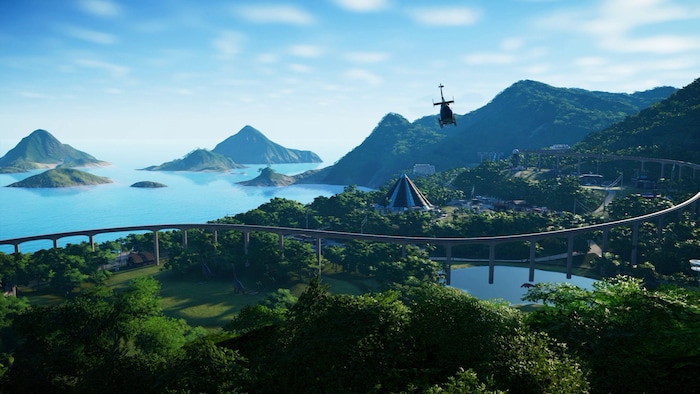 Jurassic World Evolution is a modern take on classic Jurassic Park films and games, where you'll get the unique opportunity to take control over a park filled with all kinds of old and long-forgotten reptiles, including enormous herbivores, swift and agile runners, and ferocious predators.
Relive the past and take care of your new pets – alter their DNA to change their appearance and behavior, and keep an eye on their needs to ensure their wellbeing, but don't forget about increasing income and adjusting expenses to avoid bankruptcy.
Key features
A game based on classic dinosaur film series
Possibility to alter dinosaurs' DNA to change their stats and a variety of attributes
Gorgeous and breath-taking graphics with amazing views and memorable landscapes
Optional sandbox mode that takes place on the iconic Isla Nublar
Game Dev Tycoon
| | |
| --- | --- |
| Release year: | 2012 |
| Genre: | Indie |
| Developer: | Greenheart Games |
If you're looking for some great management simulation alternatives, you surely don't want to miss Game Dev Tycoon – a game about making games.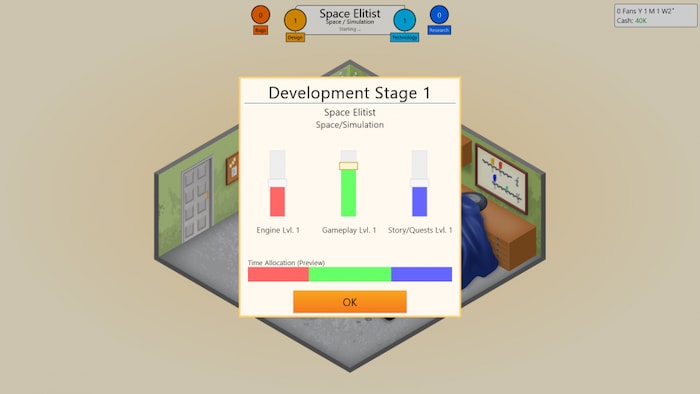 Yo dawg, we've heard that you like playing video games, so here's a game about making games, so you can make games while playing games. Game Dev Tycoon may sound like some kind of gameception, but it's actually easier to get a grasp of than you think.
The game allows you to become a game developer who just started his development career. This means that you'll begin with making the simplest games and gradually jump into more ambitious projects as your income starts to increase. Don't worry if you don't have any programming experience – no programming knowledge required.
Key features
A management game about developing video games
Addictive gameplay focused on growing a game dev company from scratch
Hire people, increase their dev skills, choose your goals and design the best games and custom game engines
Modding support for increased replayability and even more fun
Prehistoric Kingdom
| | |
| --- | --- |
| Release year: | 2021 |
| Genre: | Strategy |
| Developer: | Blue Meridian |
For the last game on the list, we've got something oddly similar to Jurassic World Evolution, but it does a few things differently enough to be considered a worthy contender.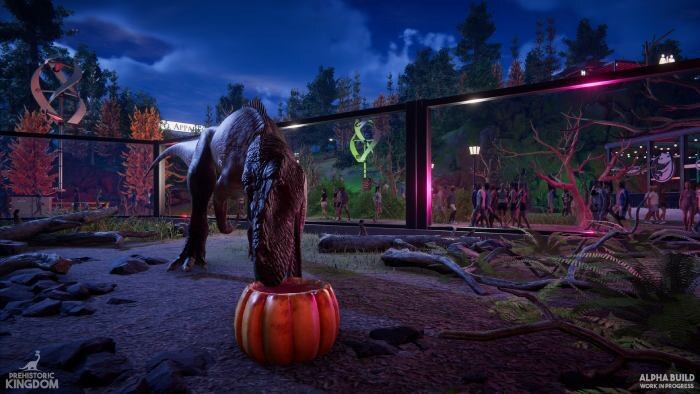 Prehistoric Kingdom is another type of game that focuses on managing a theme park filled with prehistoric animals.
You will work as a park manager who's tasked with a variety of jobs, including growing the zoo, finding new species to entertain guests, hiring necessary staff, and making sure that everything is under control – after all, dinosaurs are quite unpredictable creatures that can't be tamed as easy as cats or dogs, so it will take a lot of effort and planning to prevent breaches and ensure everyone's safety.
Key features
Addictive management simulation focused on the lives of dinosaurs
Lots of prehistoric animals to discover and take care of
Terrain modification tools that make it possible to customize the zoo in greater detail
Protect the past and grow the park, but make sure to keep everyone safe
The Best Games like Zoo Tycoon
Zoo Tycoon and tycoon games in general are great stress relievers. They usually feature casual gameplay and a relaxing atmosphere, allowing you to take it easy and play it at your own pace. It doesn't mean that such games are easy – they require some planning skills and finding a good strategy to meet the given goals and achieve success in the most efficient way. The biggest issue is usually the need to balance income and expenses to avoid losing money and being able to constantly grow the business – once you manage to fix your financial problems and stabilize your economic situation, you're good to go.
If this sounds appealing to you, then take a look at the list above, where we collected some of the best management games like Zoo Tycoon.