There's a lot of things you could do during Valentine's Day, but we're G2A, so we'll focus on virtual entertainment.
Maybe playing video games doesn't sound like a perfect date idea but if you choose the right title it can surely add some value to this special day – at least as long as it's not the only activity you two are planning. Or maybe you are both gamers and there's indeed hardly anything better for you two to do? No matter the case, we're here to help.
Pick your favorites from our list of the best Valentine's Day video games and have a great time together, sweeties.
The Best Valentine's Day Video Games
Overcooked! 2
| | |
| --- | --- |
| Release: | 2018-08-07 |
| Genre: | Indie |
| Developer: | Ghost Town Games Ltd. |
Cooking can be addictive, and Overcooked 2 is a perfect example of this. Prepare for a lot of fun, even if in real life you can't cook at all.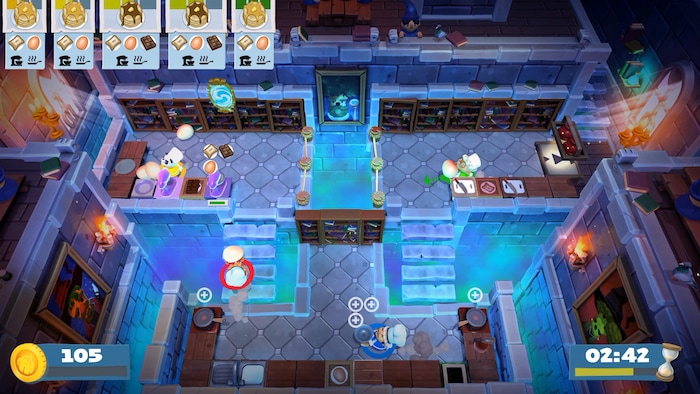 The game does not only let you play together – it encourages you to do so, because performing all the kitchen tasks would take too much time for a single chef, ultimately leading to a miserable failure.
Overcooked 2 was designed with cooperation in mind, where one player may, for example, wash dishes and prepare ingredients, while the other assembles and serves the dishes to the customers. It's also worth noting that the restaurants you'll be playing in are not ordinary ones, so expect a lot of moving platforms and obstacles, especially later in the game.
Key Features
Puts strong emphasis on cooperation
Playful and colorful visuals
Lots of increasingly difficult restaurant layouts
Requires fast reflexes and good communication, but can be also played casually
Portal 2
| | |
| --- | --- |
| Release: | 2011-04-18 |
| Genre: | Adventure |
| Developer: | Valve |
If solving puzzles is your cup of tea, you can't go wrong with Portal 2 – a game with not only an addictive single-player mode but also a lot of coop-exclusive challenges.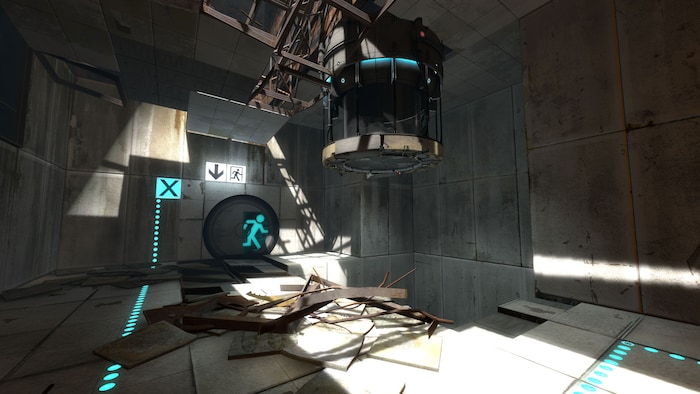 Portal 2 is an incredibly fun game, where you have to make your way through increasingly difficult test chambers while having only a portal gun at your disposal – place two different portals anywhere you want, and you'll be able to freely move between them, allowing you to easily pass the traps, gaps, and other obstacles.
Although the game has a single-player mode, as a couple you'll be glad to hear that there's also a co-op mode with some interesting puzzles to solve. These puzzles were designed with cooperation in mind, so you'll have to work together with your loved one to reach the goal. And there's a split screen too, so you can both play on the same screen.
Key Features
Easy to learn, intuitive gameplay
Increasingly difficult test chambers that will require a bit of creativity to solve
Advanced physics and numerous environmental additions that make further levels more complex
Surprisingly good co-op mode with its own separate set of puzzles
Fall Guys: Ultimate Knockout
| | |
| --- | --- |
| Release: | 2020-08-04 |
| Genre: | Casual |
| Developer: | Mediatonic |
If you are naturally a bit competitive, you may be interested in checking out Fall Guys, where the last man standing is declared the winner.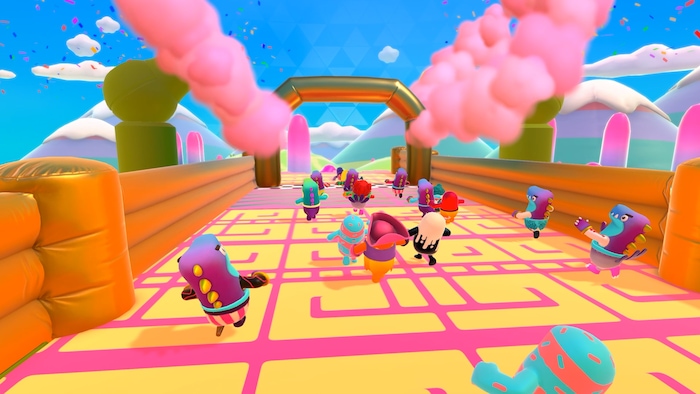 Fall Guys is an online multiplayer game, but it allows people to group in parties in order to play together and compete against dozens of other players. It's a battle royale platform game, where everyone controls his character and tries to reach the goal before the others.
The task is not an easy one, because levels are full of traps and obstacles, and other players will try to knock you out to gain the advantage. There can be ultimately only one winner and no one wants to lose, which may create quite a competitive atmosphere. If you're not afraid of the challenge, take your loved one and try your hand at numerous multiplayer minigames this title has to offer – you won't be disappointed.
Key Features
Minigame-oriented battle royale platform game
Multiplayer-exclusive title – no single-player mode
Joyful visuals full of bright colors
Winning depends not solely on the player's skill, but also on his luck
Stardew Valley
| | |
| --- | --- |
| Release: | 2016-02-26 |
| Genre: | Adventure |
| Developer: | ConcernedApe |
Stardew Valley is also an interesting choice to play together on Valentine's Day – work with your important one to restore the farm to its former glory.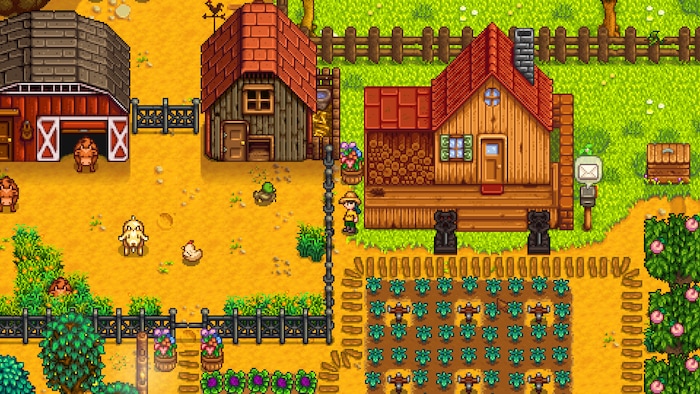 Inspired by Harvest Moon, the game combines exploration with farm management. The place you'll have to take care of is initially overgrown with trees and weeds, and there are also boulders and other unwanted stuff everywhere. Thus, your first task will be to make some space for crops to grow.
As you expand the farm, you will be able to plant more products and then sell them for profit to the inhabitants of a nearby town. The game features numerous activities, from fishing, cooking, and crafting, to seasonal events you can participate in.
Key Features
Farm simulation game inspired by the Harvest Moon series
Adorable 2D pixel-art visuals
Lots of stuff to do and rare collectibles to find
Split-screen multiplayer mode
Animal Crossing: New Horizons
| | |
| --- | --- |
| Release: | 2020-03-20 |
| Genre: | Simulation |
| Developer: | Nintendo |
For the final game for couples to play during Valentine's Day, we've got an extremely popular and fun title. If you have Nintendo Switch, you should definitely give it a go.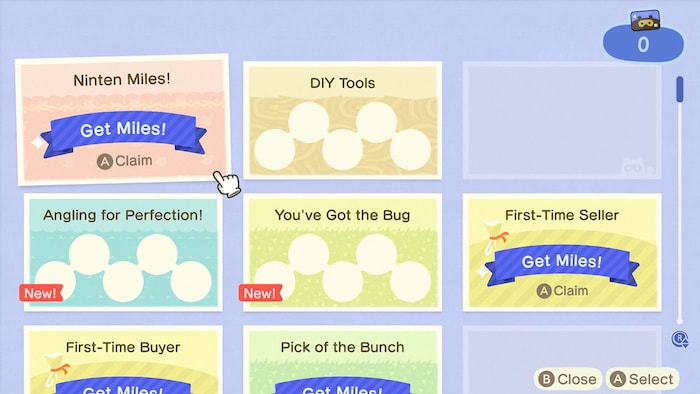 Animal Crossing is a simple social simulation game with adorable visuals and a joyful atmosphere – a perfect game for couples to chill together. The game allows players to move to their very own island, where they'll be able to change the surroundings to their liking and create their isolated dream place. This includes the possibility to build and place various objects – make yourself at home and don't forget to bring your soul mate, too.
Key Features
Open-ended gameplay with lots of freedom
The playful atmosphere and adorable 3D visuals with bright colors
Lots of customization options, including the character's appearance
Local and online co-op multiplayer
Valentine's Day – Best Games for Couples
Valentine's Day is a perfect opportunity to show your loved one how much you care about him or her. You should, of course, support and love each other every day, but this day you can do something you don't usually do.
Even if you're not gamers, you could give some video games a try, and you may get surprised how fun they are, especially if you have someone to share the experience with.