What games that you love are no longer available on Steam? Browse the G2A marketplace for the best deals on such games and complete your collection.
If you're wondering what cool games that were taken off the Steam platform can still be bought, take a look at the list down below.
Games Removed from Steam you can still get
10. Fable III
| | |
| --- | --- |
| Release date: | 2010-05-17 |
| Genre: | Adventure |
| Developer: | Lionhead Studios |
Let's start with a classic title that allows us to become the ruler of a fantasy kingdom.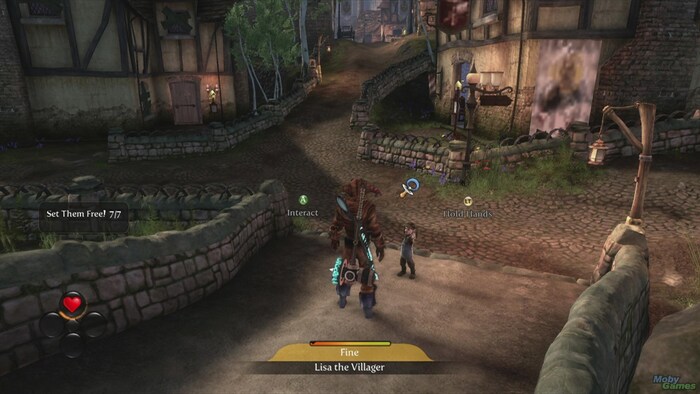 Fable III tells the story of a hero tasked with overthrowing the King of Albion and taking his place, for better or worse. The series is probably best known for its morality system, where your decisions and choices can have consequences and may change not only the appearance of your character but also how non-playable characters react to your hero's actions in the open world.
Key features
An open-world environment that can be explored freely
A fun morality system that allows players to role-play the protagonist more accurately
Addictive combat with a variety of skills and combat moves to utilize
Relationships, family founding, property investments, and more
9. Alice: Madness Returns
| | |
| --- | --- |
| Release date: | 2011-06-14 |
| Genre: | Adventure |
| Developer: | Spicy Horse Games |
You surely did hear about Alice's Adventures in Wonderland. Would you like to experience a little scarier version of her Wonderland journey?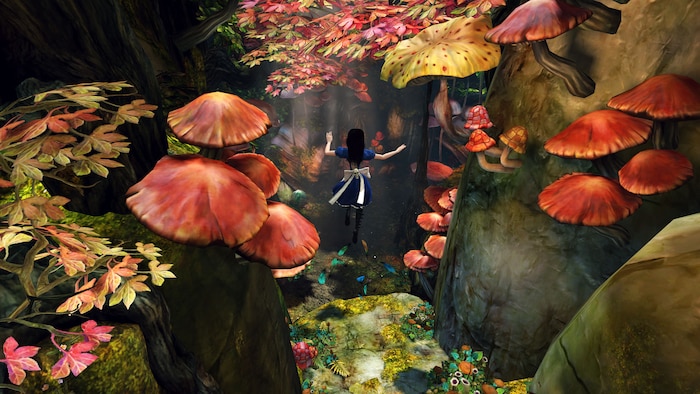 Alice: Madness Returns tells the story of Alice as she explores Wonderland, but it's not Wonderland as we know it from the books. It's tainted and corrupted with demonic forces as a result of certain events from the past. The game focuses on fast-paced combat and exploration of the surreal world in hopes of finding a way to get rid of said corruption. Are you ready to face the horrors hiding deep in Alice's traumatized mind and bring her the longed-for peace and relief?
Key features
A great 3D platformer set in a surreal world
Fast-paced action from a third-person perspective
A dark and unsettling atmosphere with twisted and scary creatures
Lots of hidden collectibles
8. Prey
| | |
| --- | --- |
| Release date: | 2006-07-11 |
| Genre: | First-person shooter |
| Developer: | Human Head Studios |
Not to be confused with Prey from 2017 – these are two entirely different games that just happen to share the name.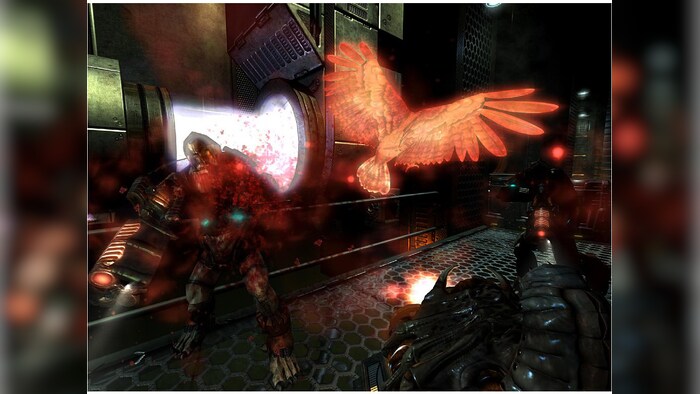 Prey is a classic sci-fi FPS, where your main objective is to eliminate the aliens who come in all shapes and sizes. The game creates a very specific atmosphere, but it's not Prey's main selling point. This shooter's most notable feature is probably portals as you may already know from Valve's 2007 Portal – they can be walked and shot through, but they can't be created on-demand, which is the key difference between the two games. It wouldn't be wrong to say that Prey is Portal before Portal, though.
Key features
Addictive sci-fi shooter full of futuristic technology and aliens
Innovative game mechanics, such as portals and variable gravity
Unique and unrepeatable locations
Focused on combat and exploration, but features some simple puzzles as well
7. Afterfall: InSanity
| | |
| --- | --- |
| Release date: | 2011-11-25 |
| Genre: | Survival horror |
| Developer: | Intoxicate Studios |
Speaking of sci-fi games, Afterfall: InSanity is also worth being added to your Steam library if you don't have it yet.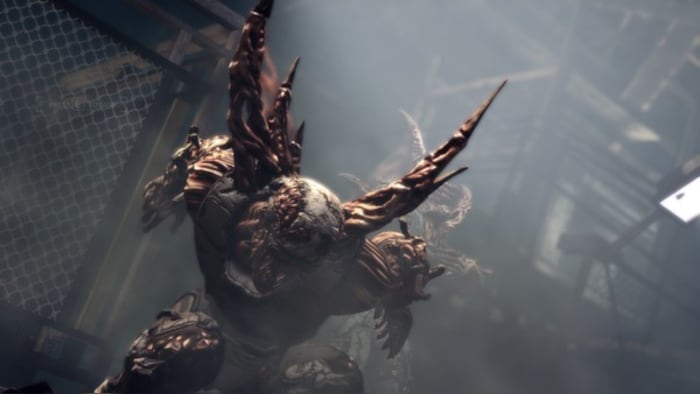 There are some games that weren't exactly popular or particularly good, and Afterfall: InSanity more or less falls into these categories, but even with all its shortcomings, the game can be a source of fun and joy, especially if you're into scary sci-fi post-apocalyptic shooters. The game's atmosphere makes up for the technical flaws and simple gameplay, so if you're looking for some solid games removed from Steam, be sure to check this one out.
Key features
Third-person horror action in a post-apocalyptic setting
Claustrophobic and dark locations that make the game scarier and more immersive
Great atmosphere with numerous tense moments
Simple hacking minigames
6. Minecraft: Story Mode
| | |
| --- | --- |
| Release date: | 2015-10-13 |
| Genre: | Adventure |
| Developer: | Telltale Games |
Since Telltale Games went out of business, many of their games were removed from Steam and Minecraft: Story Mode happens to be one of these.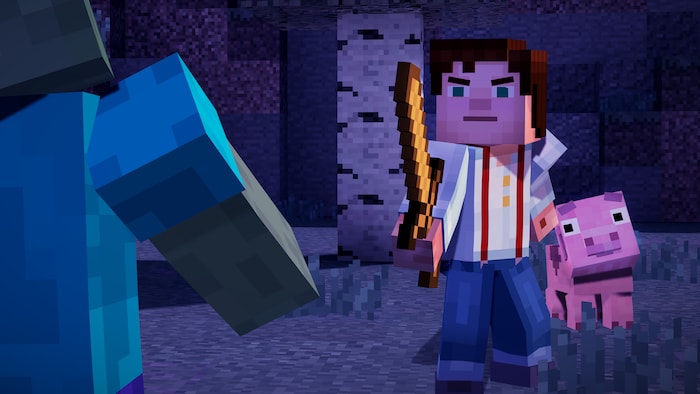 Telltale Games excelled at creating immersive stories set in popular universes, and Minecraft – due to its popularity – was a perfect target for the company. It was also a great opportunity for the team to let their imagination run wild, as introducing some high-quality narrative to the otherwise storyless world was most likely a serious challenge. If you're curious what is the Story Mode all about, you'll have to get a game key from one of the resellers, as the game – just like the others on the list – is no longer being sold.
Key features
An episodic graphic adventure set in the universe of Minecraft
A thrilling adventure with lots of Minecraft references and objects known from the original game
Memorable and charismatic characters
Various player choices that may alter the course of action
5. Game of Thrones - A Telltale Games Series
| | |
| --- | --- |
| Release date: | 2014 |
| Genre: | Graphic adventure, interactive drama |
| Developer: | Telltale Games |
There are more Telltale Games that can't be bought anymore, and Game of Thrones is yet another one that's worth being mentioned.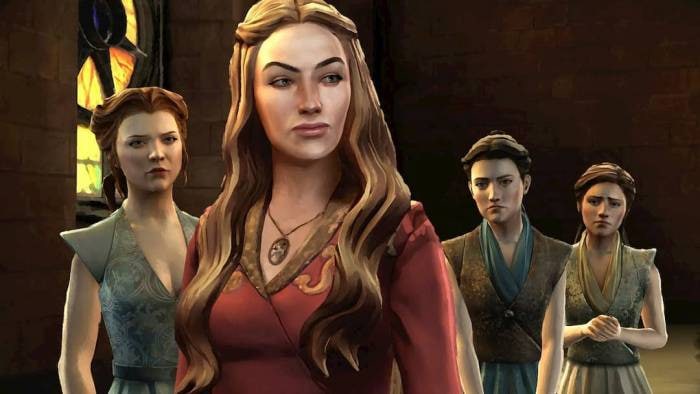 Both Game of Thrones TV series and A Song of Ice and Fire book series – on which the TV series was based – became incredibly popular. By deciding to write a game set in the Game of Thrones fantasy universe, Telltale Games risked their reputation, as failing to meet the incredibly high expectations set by the books and the TV series would certainly upset fans all over the world. Thankfully, the final product was of top quality and the original story received critical acclaim. All Telltale Games have great collector's value, so if you wish to have them on your Steam account, purchase one of the keys before they run out.
Key features
An addictive graphic adventure set in the Game of Thrones universe
Original story – meet House Forrester
Player choice that may affect later events
Quick time events that will test your reflexes
4. Dirt 3
| | |
| --- | --- |
| Release date: | 2011-05-24 |
| Genre: | Simulation |
| Developer: | Codemasters |
Dirt 3 also made its way to the list of games removed from Steam – a real shame, considering how fun the game is.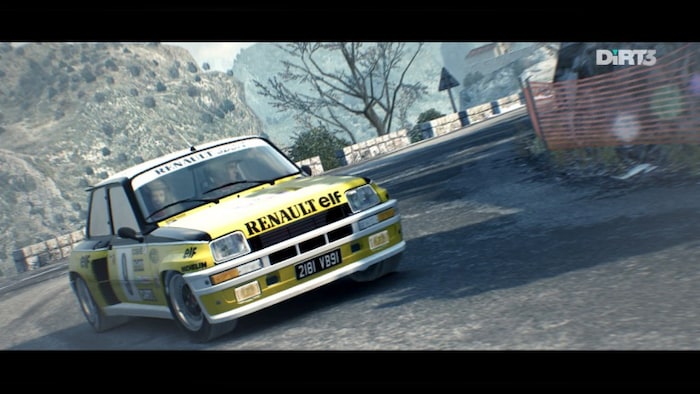 Dirt 3 is a really fun game, which is not made exclusively with rally enthusiasts in mind, but rather everyone who likes cars, racing games, and adrenaline in general, thanks to the simplified gameplay. The game returns to the series' roots, so if you loved Colin McRae Rally 2, you will also love this one. Dirt 3 left the Steam platform in 2017, most likely because of expiring car licenses. However, thanks to product keys that can be purchased from resellers, you can still add this little precious gem to your Steam library and enjoy it in its fullest glory.
Key features
A great racing title that combines realistic driving with simplified arcade mechanics
A wide selection of real-world cars ranging from 60's classics to modern vehicles
Various obstacle courses that allow players to improve their driving skills
Realistic hardcore mode for those who want some extra challenge
3. F1 2013
| | |
| --- | --- |
| Release date: | 2013-10-04 |
| Genre: | Racing |
| Developer: | Codemasters |
Expired car licensing was also the reason why we can't buy F1 2013 on Steam now, at least as far as the usual means are concerned.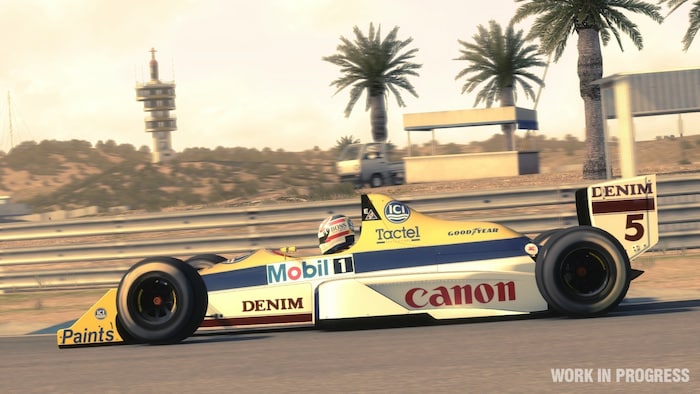 The F1 series offers one of the best and most realistic F1 racing experiences available. However, with a new F1 game being released every year, where each game is usually better than the last one, it shouldn't be much of an issue to not be able to buy one of the older games from the series. If you, however, have the need to complete your F1 collection on Steam, or your computer is not powerful enough to run the latest games, then you could always browse some reseller offers and get the F1 2013 key there – there are still plenty of them being sold on the market.
Key features
One of the most accurate F1 experiences available
A spirit of the 2013 season of F1 racing perfectly captured in a game
Realistic driving and destruction mechanics, where the smallest mistake can cost you the race
Numerous real-world cars, 11 teams, and 22 drivers
2. Tony Hawk's Pro Skater HD
| | |
| --- | --- |
| Release date: | 2012 |
| Genre: | Sports |
| Developer: | Robomodo |
You can't get certain games any longer on Steam, and the HD version of the classic skateboarder is yet another example of such a game.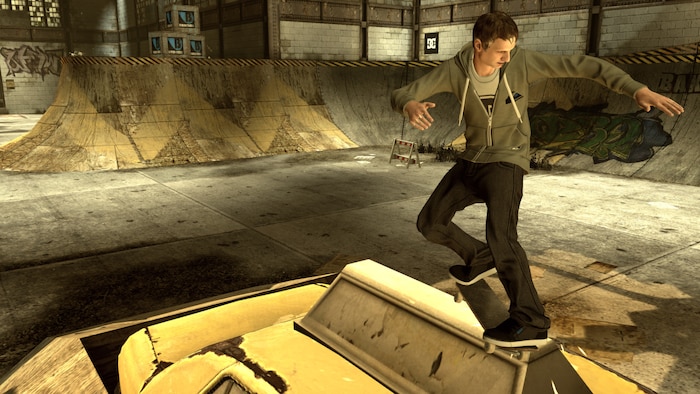 Tony Hawk's Pro Skater series was extremely popular back in the days, and it's still being occasionally revisited by the most dedicated fans. It goes without saying that for such players getting an HD remake of one of their favorite but seemingly forgotten classic games was a dream come true. Unfortunately, 5 years after its release, the game was delisted from Steam and can no longer be purchased directly from the Steam store, but it can still be activated on the platform if you purchase the key from resellers.
Key features
HD remake of some of the most iconic skateboarding games
Arcade-oriented gameplay that requires fast reflexes and precision
A multitude of available skateboard tricks to learn and perform
Offers content based on Tony Hawk's Pro Skater and Pro Skater 2
1. Dark Souls: Prepare to Die Edition
| | |
| --- | --- |
| Release date: | 2012-08-23 |
| Genre: | Action role-playing |
| Developer: | FromSoftware |
For the final game on the list, we've got the first Dark Souls – an extremely difficult game made with hardcore players in mind.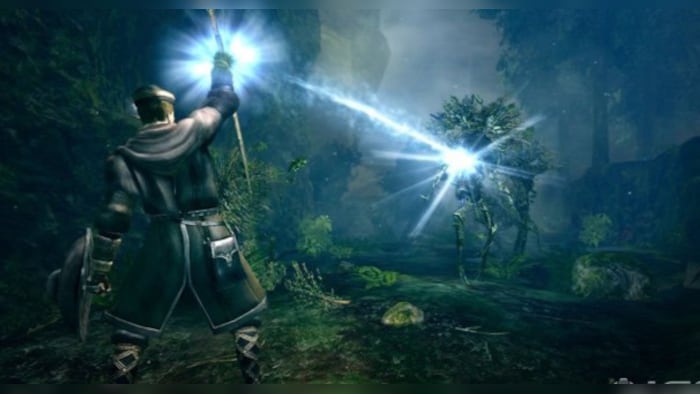 Dark Souls: Prepare to Die Edition was pulled from Steam due to a release of the remastered edition. The remaster comes with lots of improvements and better visuals that make it better suited for modern gaming, but it also has some downsides, such as incompatibility with lots of old community-made mods that simply don't work with the remastered version. A lot of these mods were abandoned by their authors and are no longer being developed, which means that they won't work with the remaster until someone attempts to make a fix or writes the mod from scratch. For this reason, some people may prefer getting Prepare to Die Edition.
Key features
A dark fantasy game with a subtle but well-written story
Puts emphasis on exploration and demanding boss fights
Very hard but fair and rewarding difficulty level
Skill-based gameplay with a variety of different combat techniques and playstyles
Games Removed from Steam – Final Thoughts
The Steam platform is quite a convenient place for gamers. You can easily browse a rich collection of video games of all kinds and genres and with just a few simple clicks you can buy the chosen title and add it to your own game library. You can also add friends there, earn achievements and special cards by playing games, trade certain items with others, and do much more.
Considering all of that, it's not surprising that many players would like to have all their games stored in one place, which is, in this case – Steam. But what if a certain game gets removed from the Steam shop and can be no longer purchased? It happens all the time for a variety of reasons – developers can remove an older game from Steam if they released a remastered version, for example. They can also remove it if their music rights are expiring or a DMCA notice was issued. The removal may be related to censorship, getting a better deal from another distribution platform, or the fact, that the game was simply a scam and developers decided to cash out.
Having all games in one place can be convenient, so some players may want to get digital copies of all their favorite games on one particular distribution platform, such as Steam. However, some games can be removed from sale at any point due to a variety of reasons, which could be an issue for such players. Thankfully, it turns out that being no longer able to purchase a certain game directly on Steam is not the end of the world, as more often than not such games can still be bought from the resellers in form of digital keys and may be easily activated on the Steam platform.