Video games allow us to visit a virtually infinite number of different universes, both realistic and fantastic – the possibilities are endless, and it's entirely up to developers and their imagination to decide where their next game will take place.
Players can take advantage of this fact and can explore any place they want without ever leaving their cozy chairs.
The List of the Best Video Games Set in China and Ancient China
5. Total War: THREE KINGDOMS
| | |
| --- | --- |
| Release date: | 2019-05-23 |
| Genre: | Strategy |
First, we've got something for fans of strategy games – one of the latest entries from the Total War series, that will test your planning and management skills.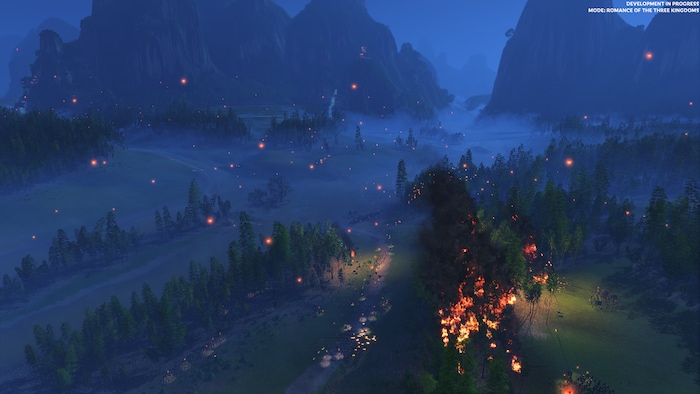 Those familiar with the Total War franchise will know exactly what to expect from this game. It's a mix of real-time and turn-based strategy, where you will be responsible for growing your empire, taking care of diplomacy and trading with neighboring nations, and ultimately, leading your people to victory.
The game focuses on the Ancient China conflict, where you, as the ruler of one of twelve playable nations, have to unify China under your banner. The game introduces certain new gameplay mechanics, making it not only an interesting title for the Total War newbies, but also for the veterans who will surely enjoy the refreshing experience that the game brings.
Key features
Set in Ancient China during the Three Kingdoms period
A smooth combination of real-time battles with turn-based kingdom management
Form relationships between generals and learn their personalities and needs
Two different game modes – play historically accurate battles or enjoy the godly power of almighty generals
4. Sleeping Dogs
| | |
| --- | --- |
| Release date: | 2014-10-08 |
| Genre: | Adventure |
Sleeping Dogs is a game where you will be tasked with infiltrating the Triad organization. As an undercover cop, you will need to utilize your martial arts skills, as well as weapon expertise and parkour abilities to succeed.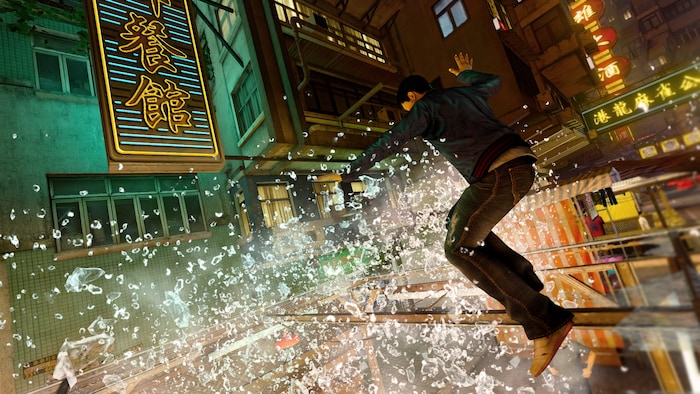 The game's action takes place in contemporary Hong Kong, ruled from behind the scenes by the powerful Sun On Yee Triad organization. The protagonist, Wei Shen, is an undercover police officer tasked with infiltrating the Triad, which is easier said than done. To prove his worth and advance further in the Triad's ranks, he will need to act outside the law while staying under the police radars to not raise suspicion.
The game features a quite large map for players to explore at their own pace, thanks to the open-world nature of the title – you can take a break anytime and just go sightseeing. Who knows, maybe you'll even find some hidden collectibles?
Key features
A beautiful open-world environment that can be roamed freely
An intriguing story that will keep you engaged and excited from the very beginning till the end
Fluid and smooth combat system, where you will often have to fight multiple enemies simultaneously
Lots of customization options – from developing the character's skills to choosing his clothes and vehicles
3. Jade Empire
| | |
| --- | --- |
| Release date: | 2007-02-27 |
| Genre: | Action & Shooter |
On a more fantasy side of the China games spectrum, we've got Jade Empire – a game focused on battling opposing forces with the use of legendary martial arts and forgotten techniques.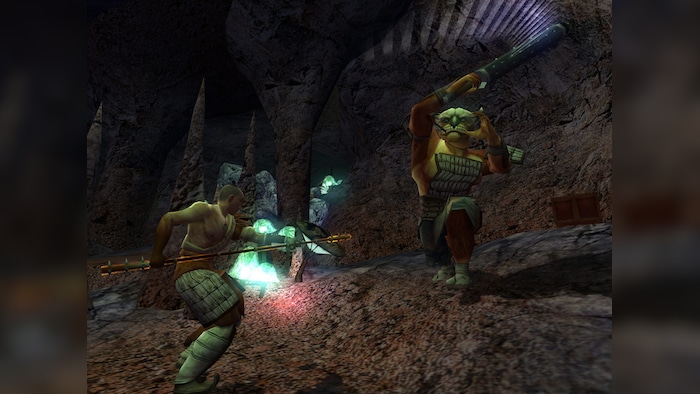 Jade Empire is a third-person role-playing game, where you, as the Spirit Monk, will need to learn the secrets of numerous fighting techniques, including guard-breaking, healing, and buffing ones, and some even related to magic, in order to become strong enough to rescue your protagonist's tutor, Master Li.
The game draws a lot of inspiration from Chinese mythology, so you can expect not only to fight against human enemies but also fantasy creatures and evil spirits. The game's dynamic combat system with an option to switch between several different techniques on demand is undoubtedly one of the game's major strengths.
Key features
Fantasy world inspired by Chinese mythology
Character progression – earn experience and train your protagonist
A dynamic combat system that allows you to freely use several different fighting styles
Moral choices and several romance options
2. Titan Quest Anniversary Edition
| | |
| --- | --- |
| Release date: | 2016-08-31 |
| Genre: | RPG |
If you are a fan of Diablo games, then you should definitely try Titan Quest. Although not as dark and brutal, it does bring its own flavor to the hack and slash genre.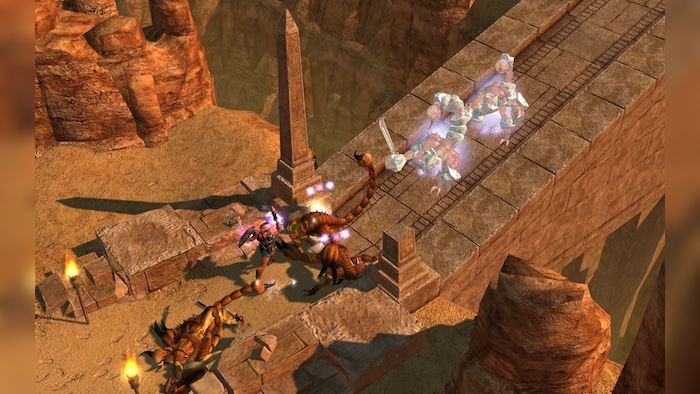 Titan Quest doesn't take place entirely in China, but it features some locations that are heavily influenced by Chinese mythology, as well as Greek and Egyptian ones, and even features Nordic folklore in one of its expansion packs. Despite the game was released back in 2006, it still feels amazingly good for today's standards – it looks surprisingly well for such an old title, and the ragdoll physics brings hack and slash gameplay to an entirely new level.
Now it's also a better time to try TQ than ever, thanks to the recently released Anniversary Edition that fixed numerous bugs and brought new quality of life additions to make the game even more enjoyable to play. Anniversary Edition contains the base TQ game, as well as its first original expansion pack, Immortal Throne, so be sure to check that out.
Key features
Beautiful locations and dangerous creatures inspired by Chinese, Greek, and Egyptian mythology
Smooth hack and slash gameplay with satisfying ragdoll physics
Dual-class system – choose two different masteries and create your own unique character
Tons of randomly-generated loot of varying rarity
1. Shenmue III
| | |
| --- | --- |
| Release date: | 2020-11-19 |
| Genre: | Adventure |
Shenmue returns – after almost two decades of waiting, an old classic franchise came back to life with a new game that faithfully holds to the series' standards, which may be either a good or a bad thing, depending on who you ask.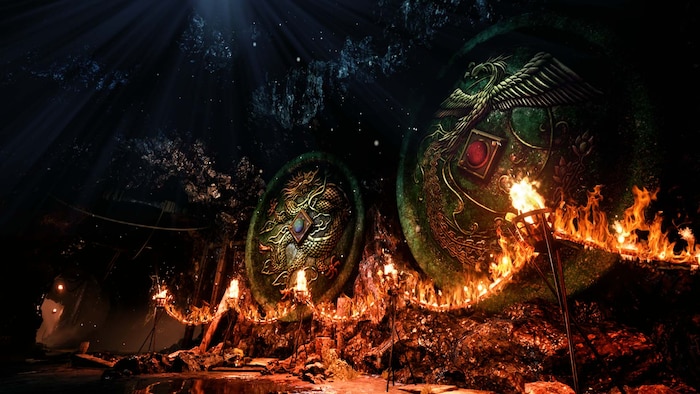 Shenmue III came out of nowhere, giving fans of the series a spark of joy and excitement, but it also gave a chance to the younger generation of players to familiarize themselves with this cult gem, thanks to its more modern graphics and being more accessible overall. The game tells the story of Ryo Hazuki as he travels to 1987 China, looking for those responsible for his father's death.
Gameplay-wise, the game is mostly about exploring various locations and dueling opponents – Shenmue III features a flexible combo-based melee combat system that allows you to perform a variety of different moves by pressing combinations of different buttons. It takes time and practice to master this system, but it's worth learning as doing so will allow you to overcome the challenges with ease.
Key features
A surprising continuation of the classic adventure started almost two decades earlier
Open-world environment set in China in the late nineties
An addictive story that begs to be unfolded
Fluid combat system with numerous different martial arts moves to learn and master
Visit China and Ancient China in Video Games
Video games, just like movies, books, or comics, make it easy for us to visit and explore new and unfamiliar places without ever leaving our chairs. We can sit comfortably and enjoy our stay in both real and fictional worlds, and we can even choose our most favorite periods – be it the past, the future, or the world as we know it today. This possibility allows us to instantly jump to China, among countless other places, and experience it from game developers' perspective through titles influenced by Chinese mythology and its convoluted history.
If you're a fan of Chinese architecture and culture, then you should definitely check some of video games set in China – these are not always the most popular games out there, but they stand out from the crowd nevertheless, as they are usually made with heart and passion by people who truly understand this beautiful country and its past.