Sure, a good story and a polished adventure are ok. But after a while, we all get fed up with being led by the hand. So, what comes to the rescue? The game that lets you do anything!
Some of us desire to enter the game world and introduce a bit of chaos there. Abandon the planned gameplay for the joyful roaming and exploring opportunities. So go to the dark side and fully devote yourself to the craved destruction! Or go fishing all day. If you feel a hunger to adapt the gameplay to your craziest scenarios – welcome! Here is a list of the best do anything you want games!
Games Where You Can Do Whatever You Want
Kenshi
| | |
| --- | --- |
| Release: | 2018-12-06 |
| Genre: | Indie |
| Developer: | Lo-Fi Games |
It is a sandbox RPG for PC, created precisely to make anything you want in it. Set off to the post-apocalyptic reality that knows no limits.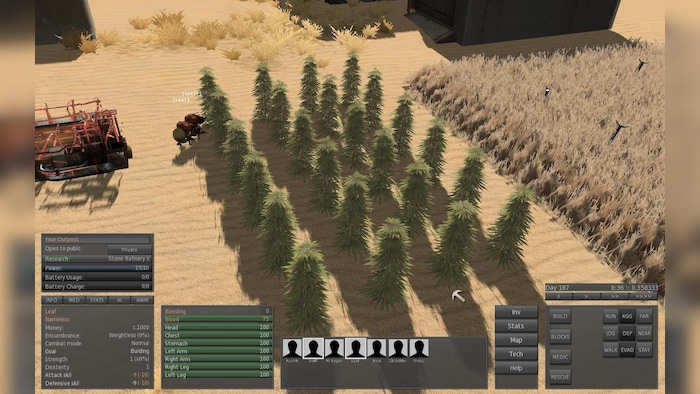 The Kenshi world is over 870 square meters of space with a life of its own. There is no leveling of the environment to the player here. You start as nobody and then get what you get.
But in this title, you can be whoever you want: slave, thief, farmer, or slave hunter. How your story and career path unfold is entirely up to you. Build bases, construct buildings, travel across sandy wastelands, or follow completely random events. Whether you survive or not, the world around you will do well. What's more – you can only direct the actions of one hero, or as many as 50!
Key features
Create as many heroes as you want
Work yourself for who you will become and how your adventure will turn out
See how the world around you lives its own life
Experience realistic damage effects
Minecraft
| | |
| --- | --- |
| Release: | 2015-07-29 |
| Genre: | Adventure |
| Developer: | Mojang |
It's a world where you can do what you want and rebuild it as you please. Make your way to the world of cubes and find out why Minecraft can be so wonderfully addictive!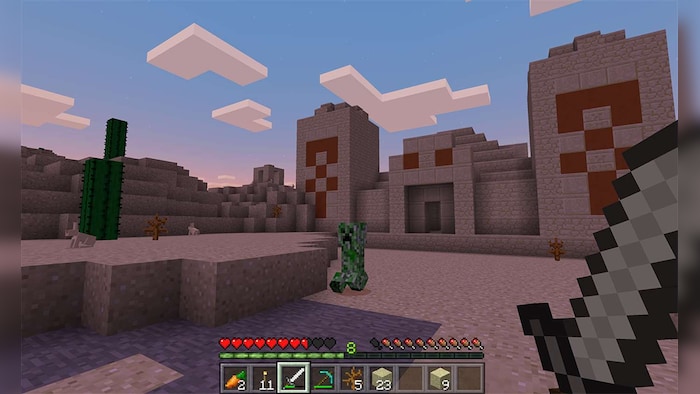 Minecraft becomes your playground from the very first moment. Choose your game mode: relaxed building, survival with monsters, or multiplayer with other players. As soon as you enter the game, you will see an enormous world full of possibilities.
Mine for resources, dig in the ground and build bases and structures. Create an entire city or a peaceful farm. Fight the monsters that come at night or run away in panic and get killed. Craft tools, travel many kilometers into the ground, and harvest the rarest resources. Or spend a day with your sheep. It is truly a do whatever you want game!
Key features
Play the world's best-selling game
Create a game world from your dreams
Collect resources and build
Play solo or in multiplayer
Arma 3
| | |
| --- | --- |
| Release: | 2013-09-12 |
| Genre: | Action & Shooter |
| Developer: | Bohemia Interactive |
It is a recommendation for players looking for a massive world in a military version. Travel to 290 square kilometers of Mediterranean islands and customize your gameplay the way you want.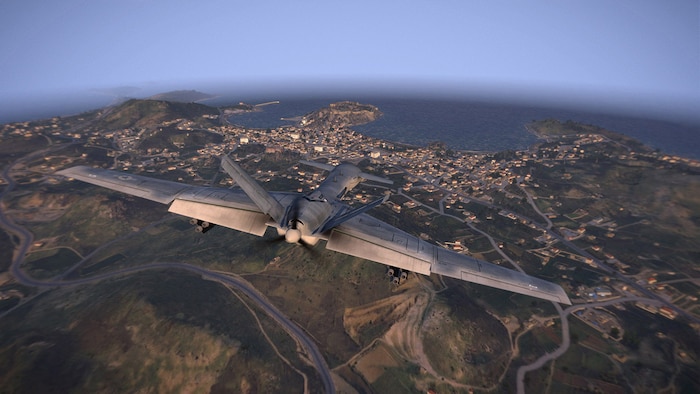 The open world of Arma 3 offers many extensive single-player scenarios and unlimited multiplayer gameplay possibilities. Prepare to fight however you like!
Design uniforms, choose weapons and vehicles or create your unique gameplay scenario. The mechanics in this part are significantly simplified, offering intuitive access to the most advanced features of the title. And all this in a realistic world, faithfully representing the authentic geography of the Mediterranean areas. Arma 3 equals freedom!
Key features
Play in an enormous world of military conflicts
Use a vast range of weapons, vehicles, and gadgets
Play extensive single or multiplayer scenarios
Create your scenarios and content and share them on Steam
Enjoy the realistic execution of the game world
Grand Theft Auto 5
| | |
| --- | --- |
| Release: | 2015-04-14 |
| Genre: | Adventure |
| Developer: | Rockstar North |
GTA V is the next installment in the hit action series from Rockstar Games, famous for freedom of playstyle. Choose the path of crime and wreak havoc on the streets of the city!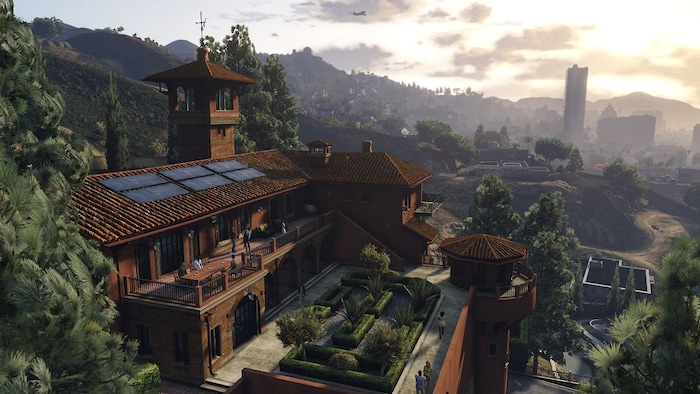 Although GTA 5 offers a precise story, nothing is preventing you from engaging in any side activities. The great open world of Los Santos, faithfully inspired by Los Angeles, is the promised land of fun.
Arrange heists, take part in car races, steal and destroy. Learn the dark secrets of the surrounding underworld, then go swimming in the ocean! Explore, get rich and buy impressive houses or cars. And don't forget – the world of GTA is full of hidden collectibles, getting which gives you amazing bonuses and rewards!
Key features
Enter the path of crime and get rich
Explore the vast open world on foot, by car, or even by helicopter
Play mini-games and find collectibles
Play solo or in GTA Online multiplayer
The Sims 4
| | |
| --- | --- |
| Release: | 2014-09-04 |
| Genre: | Simulation |
| Developer: | Maxis |
The Sims is the most famous life simulator that will never fade away. Why? Because it is a perfect base for experiments.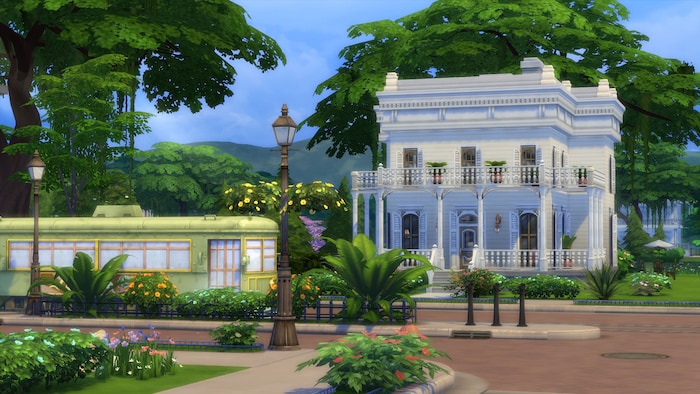 In The Sims, the goal is to create characters, bring them home, manage their successes, and maintain good relations with their neighbors. But let's face it – this respectful scenario gets boring quickly. So let's play god!
With DLCs to the base game, you now have access to the weirdest worlds and adventures. Use their potential by testing your Sims! Create a magical prison or plan brutal games of lightsaber battles. See how they manage without your supervision or give them the most absurd personalities to watch them suffer. In The Sims, the only limit is your imagination!
Key features
Play the most popular life simulator
Create Sims and give them personality traits and aspirations
Build them a house or whatever you want
Have fun with their lives
Cyberpunk 2077
| | |
| --- | --- |
| Release: | 2020-12-10 |
| Genre: | Action RPG |
| Developer: | CD PROJEKT RED |
It is a cyberpunk RPG from the creators of The Witcher. Set off on an adventure through a massive futuristic city to unravel the intrigues of mega-corporations and play with implants. But let's see if this is also the game that lets you do anything you want!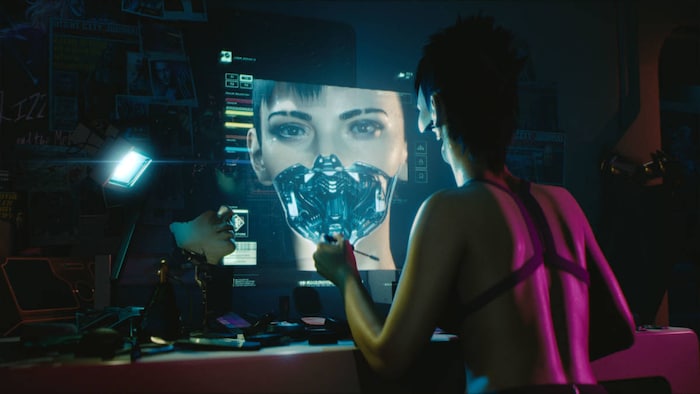 Cyberpunk is a video game focused on following the plot. But it is also an open-world, presenting a multitude of non-obvious additional activities.
Create a character in the extensive hero customization system and go hunting for the most surprising features of the game. Search for Easter eggs, explore Night City and the forgotten wastelands, fight crime or befriend NPCs. Have fun with cars! Drive and get new vehicles. Or get yourself better and better implants!
Key features
Create a character and perfect his appearance down to the last detail
Engage in side quests
Discover a world of endless possibilities
Customize the gameplay to your desire
Stardew Valley
| | |
| --- | --- |
| Release: | 2016-02-26 |
| Genre: | Adventure |
| Developer: | ConcernedApe |
It is a farm RPG in which you will play the role of a hero who abandons life in a big city. Move to the countryside and start a new adventure on your inherited farm.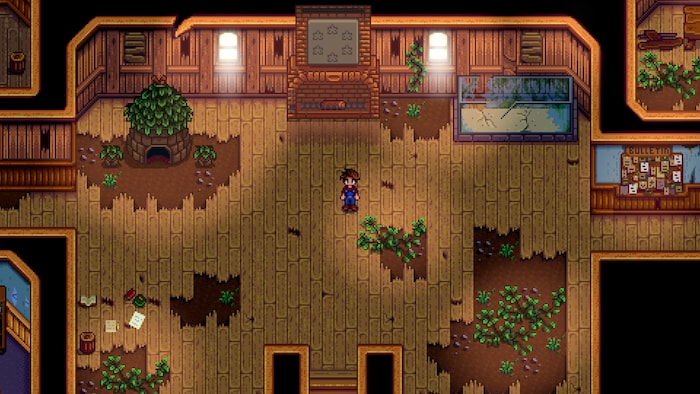 Although Stardew Valley focuses primarily on taking care of the farm, the title offers hundreds of additional activities. Lose yourself for many hours of addictive gameplay!
Take care of your home, seed the plants and raise animals. Then embark on an adventure to fight monsters! Or spend a nice evening fishing. Or go to the town and meet inspiring characters. Date, fall in love, and marry the love of your life. Do whatever you want, all in an incredibly cozy world with a life of its own.
Key features
Abandon the city and move to the countryside
Take care of the farm and restore it to its former glory
Explore the area, fight monsters and win treasures
Become a vital part of the local community
Play solo or in multiplayer for up to 4 players
Skyrim
| | |
| --- | --- |
| Release: | 2016-10-27 |
| Genre: | Adventure |
| Developer: | Bethesda Game Studios |
The world of Elder Scrolls is an entire series of do anything you want games. You will find the same feature in Skyrim – the favorite fantasy RPG in which you create your legend from start to very end.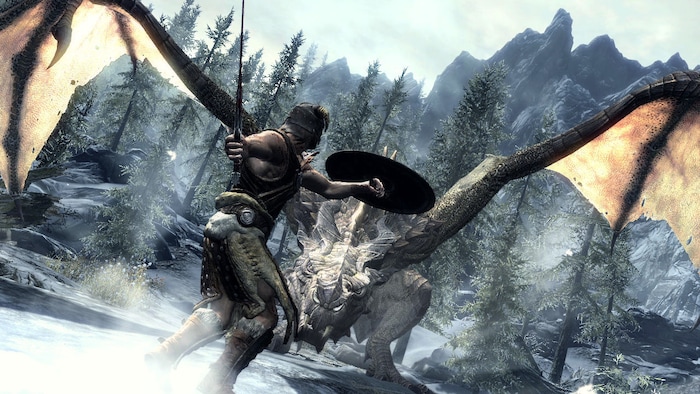 Embark on an epic adventure in Skyrim! Complete quests, learn your destiny and become a legend. But not so fast! You have to cherish this magnificent open world.
Witness how your decisions affect reality. Make choices and decide on the nature of the gameplay. Complete quests for the factions, slay monsters in the swamps, or go bad and engage in theft. Explore and discover hundreds of new opportunities for hunting and spending time. And in your spare time, build a house, go fishing and marry your beloved. Or just become a werewolf and run through snow-covered forests.
Key features
Play the fifth installment in the famous Elder Scrolls series
Choose from many races and classes and create your ultimate hero
Make decisions and see how they affect the gameplay
Complete quests and gain experience
Enjoy an open fantasy world where you can do whatever you want
What can we say – the freedom of action is truly magnetic. Games, where we can do what we want, provide us with so many activities! And observing the consequences of our own choices provides a feeling of unlimited power.
What makes playing in the open world so fun? The feeling that this world might as well exist without our presence. That they do not need their ultimate hero because life in them goes on with its rhythm. Thanks to this – they always live in our minds, and we are only temporary guests in their deep history. And each gameplay is not only a familiar tale but also an opportunity for another unique experience.