Some of us surely do love to play a good horror game from time to time – a game full of paranormal phenomena, scary monsters, and creatures, including restless ghosts that return from the otherworld to haunt innocent people or mindless zombies that starve for brains. But what if we could play the role of a zombie ourselves?
Games where you play as a Zombie
Check out the following list of 5 games where you play as a zombie to find out.
Plants vs. Zombies: Battle for Neighborville
| | |
| --- | --- |
| Genres | Action |
| Publisher | Electronic Arts |
| Developer | PopCap |
| Release date | 2021-10-18 |
Let's start with a fun competitive online game that is part of the widely-known Plants vs. Zombies franchise. Choose your side of the conflict and engage in a battle for dominance over the garden and its surroundings.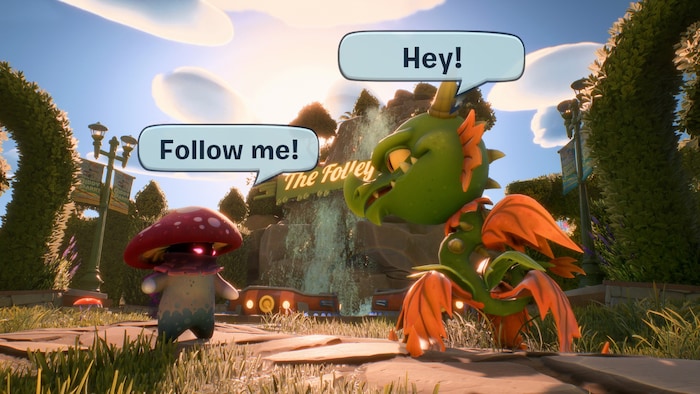 Plants vs. Zombies originally started as a simple 2D mix of strategy and tower defense, where players were tasked with planting various types of defensive plants in order to secure several lanes as zombies were trying to break through the defenses.
The game was a huge success and it allowed completely new titles to be born, including Battle for Neighborville. It still revolves around the conflict between zombies and plants, but this time it's in full 3D, and each player can play one of the different zombies or plants in a team-based online shooter experience. Choose your favorite character and participate in extremely fun battles full of silly and ridiculous humor.
Key features
Fast-paced shooter action focused on competitive online play
Silly and fun gameplay that will keep you busy for hours to come
Numerous different characters to play, each having its own purpose on the battlefield
Colorful and appealing 3D visuals of very high quality
Dying Light: The Following - Enhanced Edition
| | |
| --- | --- |
| Genre | Adventure Action RPG |
| Publisher | Techland |
| Developer | Techland |
| Release date | 2015-01-26 |
While Dying Light is mostly about killing zombies, it does have a special mode called Be the Zombie that allows players to join their ranks.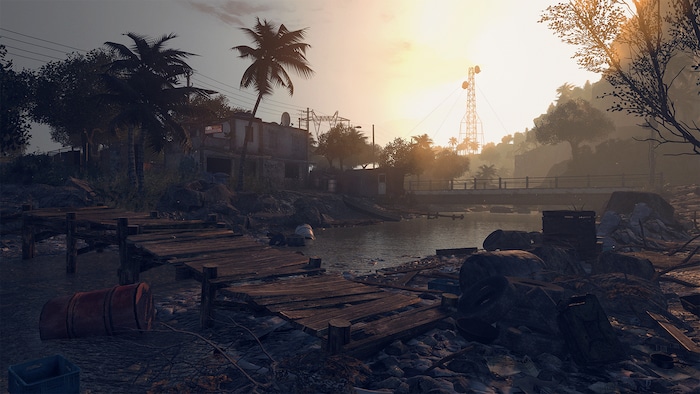 Dying Light is quite unique in that it combines zombie apocalypse with parkour – during play you will be able to scale the buildings and run on rooftops, and more often than not will be encouraged to do so in order to organize surprise attacks or escape furious, brainthirsty hordes.
The game also features Be the Zombie mode – a free DLC, where instead of trying to get rid of zombies, players get the unique opportunity to become one of them. This mode adds its own unique flavor to the already great title, and it requires developing new strategies and tactics to defeat the opponents – as a zombie you get a set of entirely new skills to utilize and if you want to succeed, you will need to learn how to use them efficiently.
Key features
Zombie apocalypse setting in a modern open-world environment
Intense gameplay that combines parkour with fighting hordes of hostile zombies
Day and night cycle that affects the world and the encounters
Multiplayer co-op mode for up to 4 players
Stubbs the Zombie in Rebel Without a Pulse
| | |
| --- | --- |
| Genres | Action |
| Publisher: | Aspyr, Buka Entertainment |
| Developer: | Wideload |
| Release year: | 2005-10-18 |
Surprisingly, there aren't many productions that focus entirely on the concept of being a zombie and experiencing the entire game from an undead's perspective – thankfully, Stubbs the Zombie has got us covered.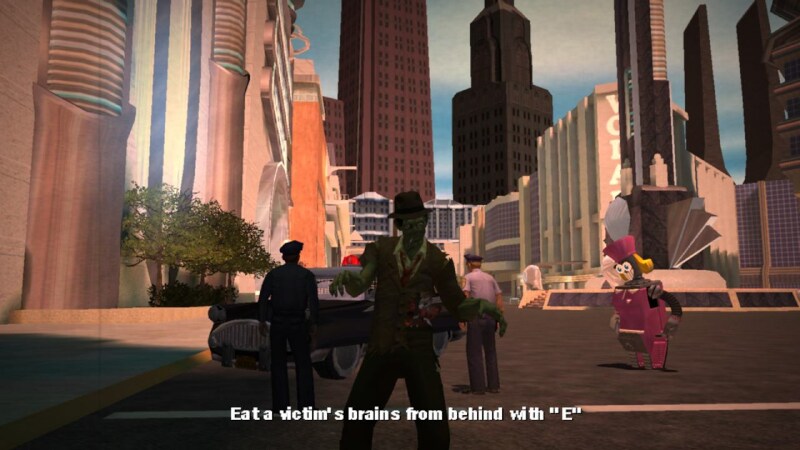 If you are looking for games, where being a zombie is the game's focal point and not just a little optional mode, then Stubbs the Zombie would be a perfect choice. Despite being well over a decade old and not having the freshest graphics out there, it's still able to bring joy and excitement due to how unique the game is.
Keep in mind, however, that it's not exactly a dark and depressing adventure – in fact, it's quite the opposite, so expect tons of humorous dialogues and ridiculous situations along the way. The major issue is the game's availability – it may prove to be hard to get a copy now after it was removed from the Steam platform. If you do find the game somewhere, please do yourself a favor and get it immediately.
Key features
Retro-futuristic setting with lots of humorous situations
Innovative gameplay with a unique opportunity to play as a zombie
Lots of blood and gore
Several entirely different playable areas that won't let you feel bored
Left 4 Dead 2
| | |
| --- | --- |
| Genres | Action & Shooter |
| Publisher: | Valve |
| Developer: | Valve |
| Release year: | 2009-11-16 |
Left 4 Dead is a classic zombie game and a title no zombie-related list would be complete without – even if it focuses on killing zombies, not playing as one of them.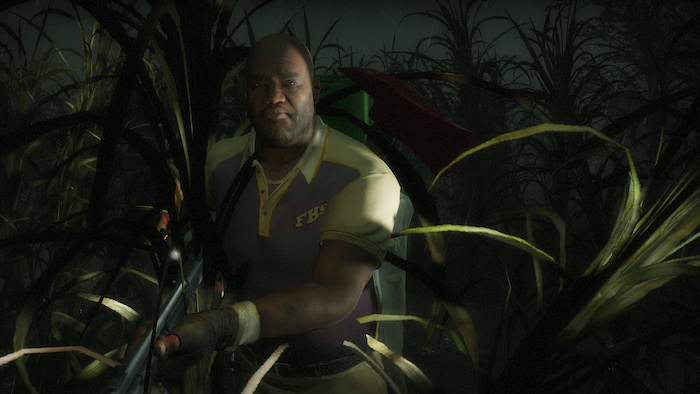 Just like in many similar zombie games, Left 4 Dead 2 features a special mode called Versus that allows players to play the role of zombies, or, as the game likes to call them, the infected. Two teams of player-controlled characters, namely survivors and zombies, will fight each other in order to secure a victory.
As you might have already guessed, survivors will have to make it to the chapter's safe room, while the zombies will be tasked with making survivors' mission as hard as possible, preferably killing the entire enemy team in the process.
Key features
Gameplay full of blood and scary moments
Numerous different weapons ready to help you fight the ferocious horde
Puts strong emphasis on short multiplayer co-op sessions
Leaderboards and rankings for those who love some extra competition
Dark Souls 3
| | |
| --- | --- |
| Genres | Adventure |
| Publisher: | BANDAI NAMCO Entertainment |
| Developer: | FromSoftware, Inc. |
| Release year: | 2016-04-11 |
For the final game on the list, we've got something that can be a surprise for many of you, since it's not about zombies as we usually imagine them.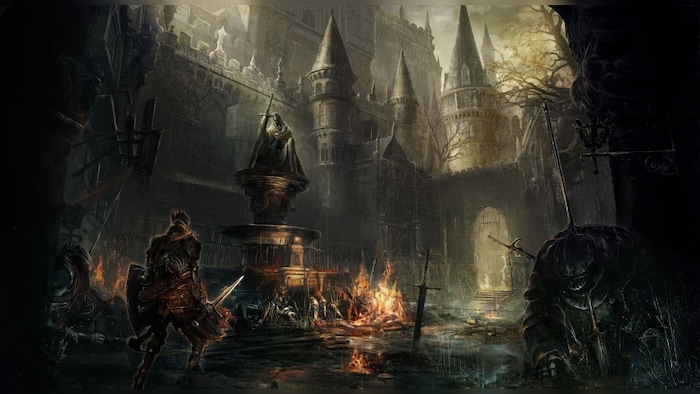 It's easy to forget that in the Dark Souls franchise players are playing as an undead too – it's not a typical zombie we can see in the movies or pop culture in general, but a zombie nonetheless. Dark Souls III focuses on the story of the Ashen One as he tries to rekindle the First Flame.
The game, just like the entire series, is well-known for its punishing difficulty level. It's not uncommon for players to die several times before they can finally figure out how to defeat a new powerful boss or how to pass a certain sequence. What's great about DS3 is the fact, that it rewards players for their knowledge of the game's peculiar mechanics, so the more you play, the better you will eventually become.
Key features
Dark fantasy setting with rich and deep lore
Difficult gameplay focused on fighting challenging bosses
Endless possibilities – use melee and distance weapons, magic spells, or a combination of all
Multiplayer functionalities that allow players to cooperate or to disturb others
Live a Zombie Life
With all the zombie-related movies, books, and other similar productions we've got in recent years, it would be only logical to think that there have to be numerous games that can put players in zombies' shoes already. Surprisingly, such games a quite rare – games with zombies often focus on killing them or trying to avoid them, not playing as one of them.
With that being said, players can still enjoy hunting for the brains of innocent people, thanks to expansion packs and community-made mods available for some of the most popular titles. This even includes games that weren't originally meant to feature zombies at all in the first place, such as Zombie Mod for Counter Strike: Global Offensive.
If you are looking for games where you are the zombie, then take a look at our list above – perhaps you'll find something refreshing that will suit your taste there.