If you're looking forward to playing as a female protagonist for a change, we've picked a bunch of really fun titles that you might want to check out.
Naturally, there are games where you can create your avatar and choose their gender. Some feature women among the selectable cast of playable characters. However, we've selected only those which feature ladies as the main protagonists. With that in mind, let's take a look at our choices.
Those ladies won't stop till they drop.
Horizon Zero Dawn
| | |
| --- | --- |
| Genre: | Action RPG |
| Developer: | Guerilla Games (PC port by Virtuos and Nixxes Software) |
| Release year: | 2015 (ported to PC in 2020) |
Another excellent game with a wholesome female character on this list, Horizon puts you in the shoes of Aloy, an outcast with a mysterious past.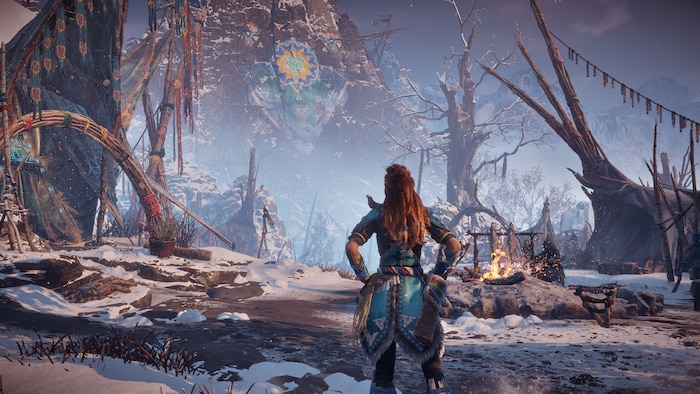 Zero Dawn is a post-apocalyptic story where Earth has been ravaged by some disaster. Humans have returned to primitive, tribal societies. Strange, animal-like machines roam the United States where the game is set. It's a vision vastly different from Fallout.
Aloy, the protagonist, is a very likeable and relatable character. Despite the hardships she endured, she still is an empathetic, wholesome human being and one of the best role modes for women out there.
Key features
A fantastic vision of post-apocalyptic United States
Aloy is a very wholesome protagonist
Battling Machines is challenging and fun
The game looks gorgeous
The Last of Us Part II
| | |
| --- | --- |
| Genre: | Action-adventure |
| Developer: | Naughty Dog |
| Release year: | 2020 |
The sequel to TLoU features two female protagonists: Ellie, known from the first game where she was a central character, and a soldier named Abby.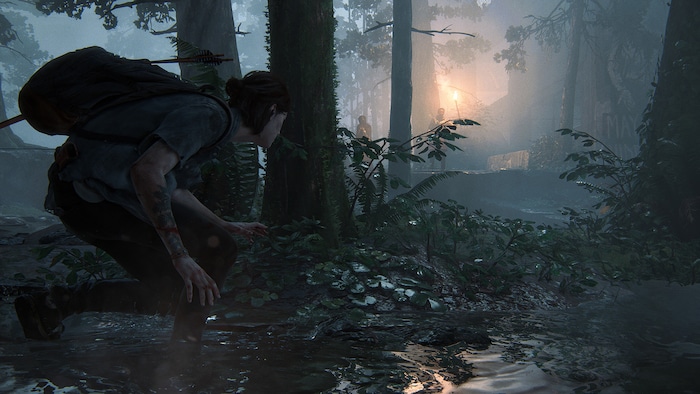 We have two revenge stories that intertwine. Things will certainly get ugly over the course of the campaign. Gameplay-wise it's once again a mixture of action-adventure, survival horror, and stealth, with an added dash of crafting and some improvements over the original.
The Last of Us Part II is currently available on PlayStation 4 only, but you can get the first game on PC now in a version built from the ground up. Ellie plays a major role in the previous installment, but she's a sidekick to the main protagonist, Joel, so this game unfortunately doesn't fit this list. Still, it's worth a mention here, especially now that Ellie is a playable character at one point.
Key features
A gruesome sequel to a gritty post-apocalyptic story
Two playable female characters: Ellie and Abby
Various gameplay improvements
It's single-player only, as opposed to the previous game
A Plague Tale: Requiem
| | |
| --- | --- |
| Genre: | Action-adventure, stealth |
| Developer: | Asobo Studio |
| Release year: | 2022 |
Another game with a strong female protagonist on this list, A Plague Tale: Requiem puts you in the shoes of Amicia de Rune, a girl who looks after her brother, Hugo, and seeks a cure for his mysterious affliction.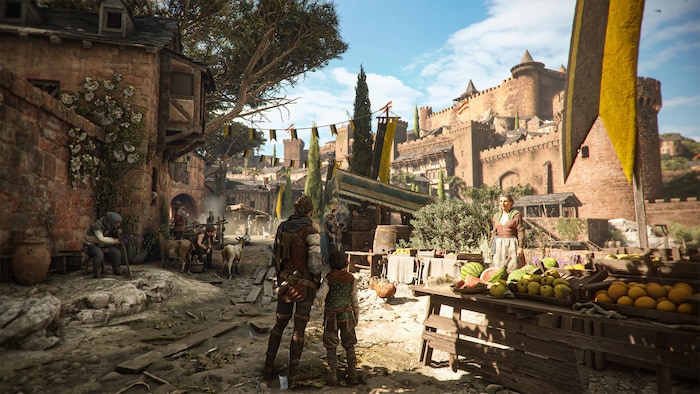 Gameplay-wise, it's mostly a stealth game, although there are new combat options in here, too, as opposed to the predecessor, A Plague Tale: Innocence. Amicia's brother can also use his powers to help her solve puzzles and take out enemies – the soldiers of the French Inquisition.
All in all, it's a unique game that you might want to try out if you're looking for something more unusual than what you usually get from typical action-adventure stuff.
Key features
Stealth-based gameplay
You need to avoid rats and soldiers of the French Inquisition
But you can use the former to solve puzzles and help you out with the latter
Enhanced combat
Tomb Raider
| | |
| --- | --- |
| Genre: | Action-adventure |
| Developer: | Crystal Dynamics, Eidos Montréal, Nixxes Software (PC, PS3, and PS4 ports), Feral Software (Linux and OS X ports), United Front Games (Definitive Edition development support) |
| Release year: | 2013 |
The beginning of a reboot trilogy and Lara's reimagined origin story, Tomb Raider 2013 introduces Miss Croft as an inexperienced archeologist who's yet to become the battle-hardened adventurer she is known to be.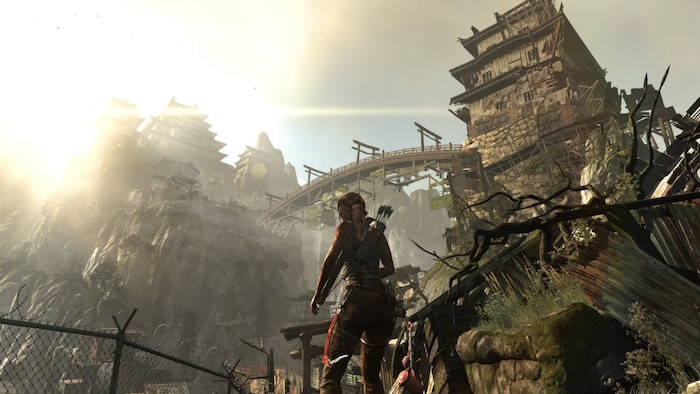 There's lots of exploration, lots of physics-based puzzles to solve, lots of combat (after all, you're on a mysterious island crawling with crazed, possibly cannibalistic cultists). There's crafting, there's hunting, and there's plenty of stuff to collect or unlock, such as new skills or weapon upgrades.
Expect all sorts of impressive action scenes and explosions, too. It's a great beginning to a pretty darn good trilogy that sort of served as Uncharted on PC before Naughty Dog's franchise got ported to this platform.
Key features
Lots of action
Lara Croft is a wholesome human being
Still, she has to slaughter lots of people 🙁
There's crafting in here, too
Rise of the Tomb Raider
| | |
| --- | --- |
| Genre: | Action-adventure |
| Developer: | Crystal Dynamics |
| Release year: | 2015 |
The second part of the trilogy, Rise of the Tomb Raider takes Lara Croft, now more experienced, to Siberia where she seeks the fabled city of Kitezh.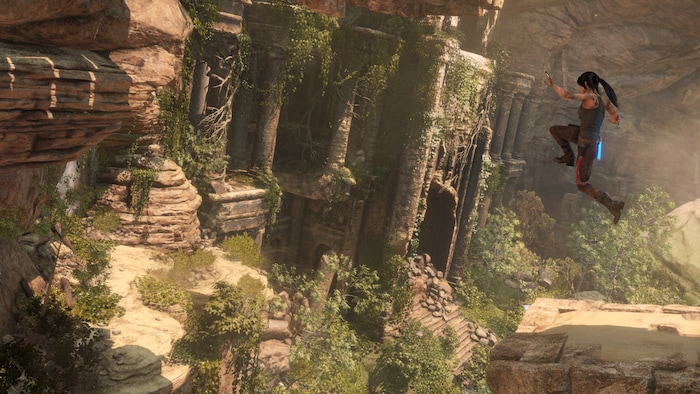 As it turns out, she needs to face a nefarious organization known as Trinity. These bad folks are also searching for the secret to immortality or something, you know the drill.
Rise of the Tomb Raider is essentially more of the same thing: Lara's epic shenanigans, tons of combat, a pretty well-done stealth component, crafting, hunting, and plenty of collectibles to find.
Key features
Lara Croft's another epic adventure
She's a seasoned adventurer this time around
More combat, jumping, and exploration
It's single-player only as opposed to the 2013 game
Shadow of the Tomb Raider
| | |
| --- | --- |
| Genre: | Action-adventure |
| Developer: | Eidos-Montréal |
| Release year: | 2018 (PC, PS4, X One) |
A conclusion to the reboot trilogy, Shadow of the Tomb Raider once again pits Lara against Trinity.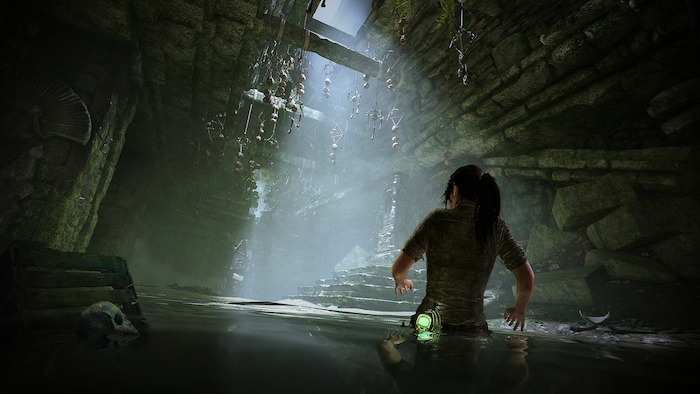 This time she ventures to South America, trying to prevent the apocalypse she has accidentally set off while doing her thing. Thankfully she's now more experienced and hardened than she has ever been during this reboot trilogy.
While it doesn't offer anything in terms of gameplay, it certainly boasts impressive visuals and action scenes that make Shadow of the Tomb Raider a fitting conclusion to Lara Croft's story.
Key features
You visit the legendary city of Paititi
The culmination of a great trilogy
Lara vs. Apocalypse
Great hub-based map
Control
| | |
| --- | --- |
| Genre: | TPS, Action-adventure |
| Developer: | Remedy Entertainment |
| Release year: | 2019 |
Remedy Entertainment's Control was a surprise hit.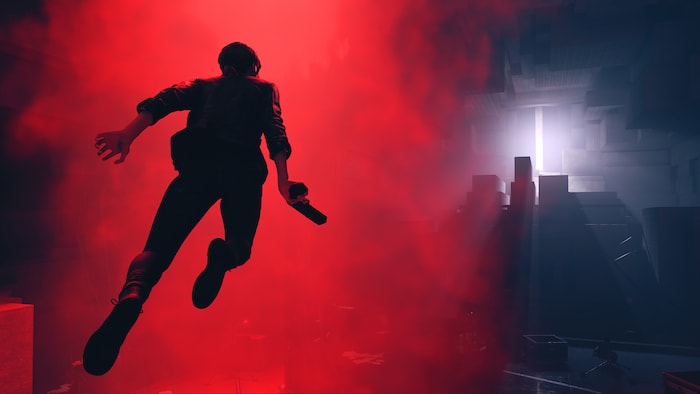 It's inspired by the writing from the SCP Foundation, it's set in a fundamentally WEIRD office building that's bigger on the inside, and features a great leading character in Jesse Faden, who discovers the bizarre supernatural hidden world at the same time the players do.
As the acting director of an agency committed to containing and studying paranormal phenomena, she's going to deal with a lot of odd stuff during her first day of work. Equipped with newly discovered psionic powers and a very versatile gun, she has to face a problem that destabilised the entire agency. That's a harsh first day on the job, but it's very fun to watch her adapt and potentially thrive.
Key features
Inspired by the SCP Foundation brand of creepy stories
Has ties to Alan Wake
Jesse Faden is a great protagonist
You get a cool gun and cool powers, and a building full of stuff to try them out on
Music by Poets of the Fall
Life Is Strange
| | |
| --- | --- |
| Genre: | Graphic adventure |
| Developer: | Dontnod Entertainment |
| Release year: | 2015 |
Life Is Strange is a graphic adventure game, whose story is divided into 5 chapters, released separately.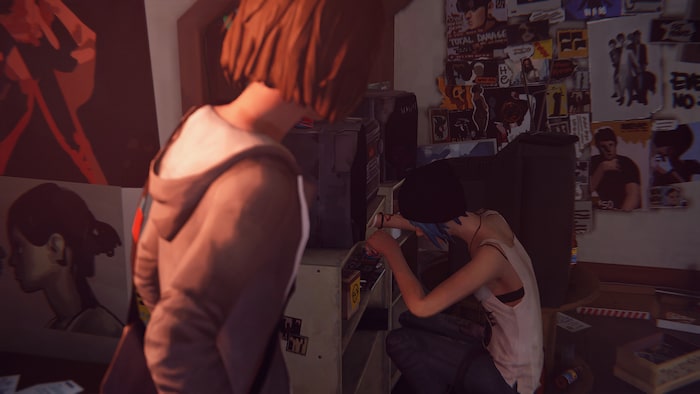 The story focus on the life of 18-year-old Max Caulfield. She's a photography student and learns that she is able to rewind time at her will. Her choices affect the future and thanks to her visions of a destructive storm going to destroy her town, she knows that she needs to do everything to prevent it.
Key features
The game is about the plot. Characters' personalities and problems are in the foreground here
Your choices matter in Life Is Strange – Max is able to enact the butterfly effect by making decisions and interacting with the environment
You are able to travel in time, so use it wisely to prevent the cataclysm
Collect items, interact with various objects, and engage in dialogues with NPCs to learn (and shape) the story
The game has got numerous nominations and won most of the awards it was nominated to. Most concerned the narrative, the sound, and the character design
Life is Strange: True Colors
| | |
| --- | --- |
| Genre: | Adventure |
| Developer: | Deck Nine, Dragon's Lake Entertainment (Nintendo Switch version) |
| Release year: | 2021 |
Another major game in the Life is Strange series, this one puts you in the shoes of Alex, a young woman with a superpower: she can see and experience the emotions of others, as well as manipulate them.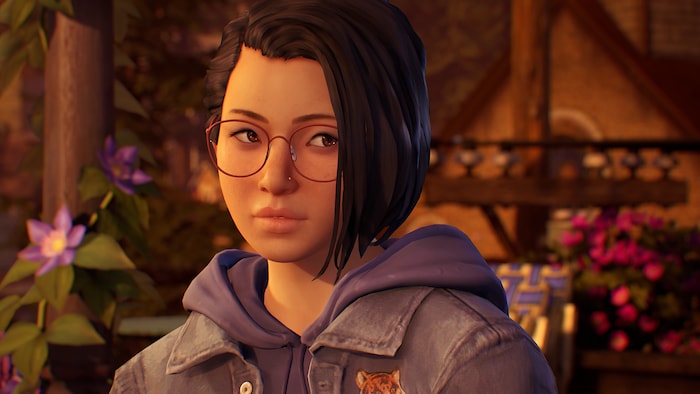 Her incredible empathy will come in handy, as Alex needs to uncover the truth behind the death of her brother. The investigation takes place in a fictional town of Haven Springs, Colorado.
Expect a touching narrative and a captivating intrigue here. It's yet another great addition to the series. If you love games with emphasis on the story, this one will surely be to your liking.
Key features
A likeable protagonist
Her superpower: empathy
The game is set in a fictitious place known as Haven Springs
A captivating mystery story
Nier: Automata
| | |
| --- | --- |
| Genre: | Action RPG |
| Developer: | PlatinumGames |
| Release year: | 2017 (PC, PS4), 2018 (X One) |
The war between aliens and humans fought by machines and androids with a female android as the protagonist, plus a lot of action – are you in?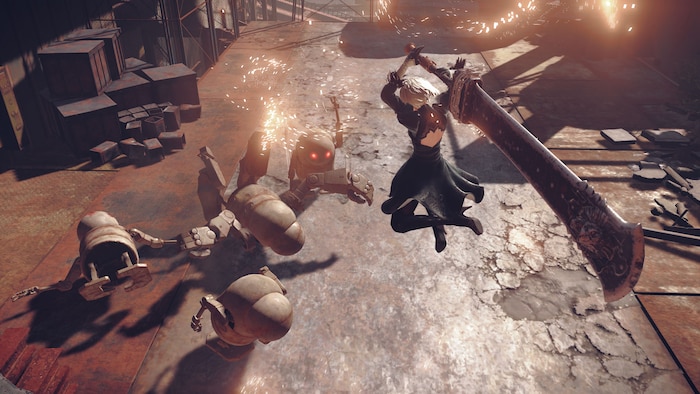 Take control over 2B who is supported by 9S and A2. All of them are androids from the YoRHa series – man-made android forces, commanded from a base orbiting above Earth, and tasked with the mission to stand against the alien units, controlled by Adam and Eve.
Key features
The dark and grim setting of the game is based on that of Nier. The story of Nier: Automata takes place thousands of years after the fourth ending of the previous installment
In total, the players get three playable characters, each of which has their own experience points and skills
Except for fighting and action the game also features some puzzle-solving moments
The proxy war between humans and alien is fierce and there is no time and place for emotions
You will need to finish the whole game more than once as there are around 20 different endings
Child Of Light
| | |
| --- | --- |
| Genre: | Platform RPG |
| Developer: | Ubisoft Montreal |
| Release year: | 2014 |
This side-scrolling platformer with RPG elements takes you to a fictional land of Lemuria.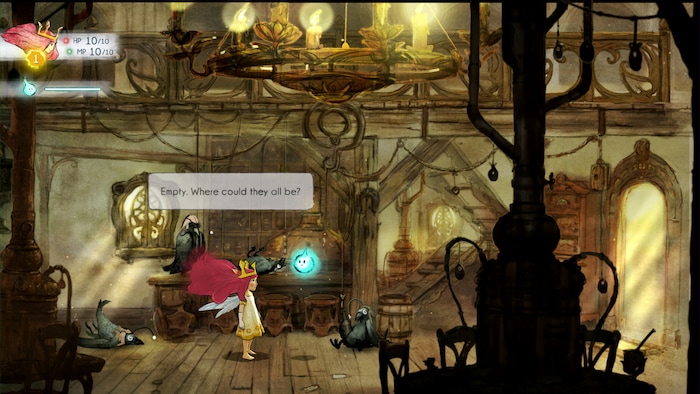 You take control over a girl named Aurora, accompanied by a friendly firefly Igniculus.
On her mystical journey through the magical realm of Lemuria, Aurora needs to find her way home and then defeat Umbra who poses a threat to the whole kingdom. However, Princess Aurora is not alone as various characters gradually join her on her important quest.
Key features
Help Aurora and her companions bring peace to the kingdom and stop evil Umbra
Heart-warming story and fairy-tale-like visuals emphasise the atmosphere of the game
Use the help of Igniculus who can get to places Aurora would not be able to reach
Progress through the story and form your party in a Final Fantasy manner to face your ultimate enemy
The developers have also put an emphasis on the game soundtrack – composing nearly 20 tracks was part of the plan to make the game a "playable poem"
Darksiders III
| | |
| --- | --- |
| Genre: | Action RPG, Hack'n'slash |
| Developer: | Gunfire Games |
| Release year: | 2018 |
The third instalment of the series puts you in the control of Fury, War and Death's sister.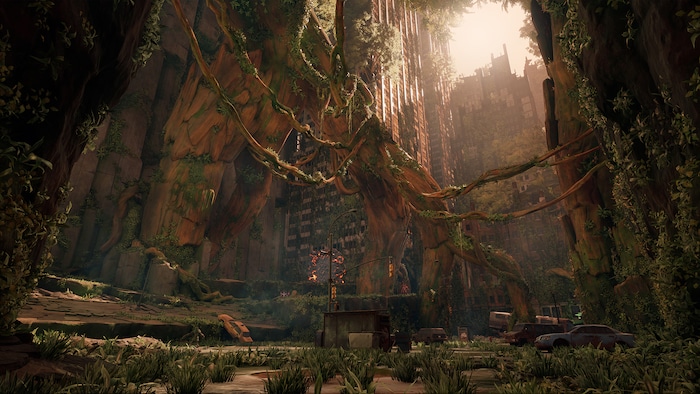 The game is a mixture of the former Darksiders and the mechanics from the FromSoftware games.
Fury is described as the most unpredictable from the Fourth Horsemen of Apocalypse. She can take different elemental form to enhance her attacks and grant her access to new weapons. Besides the novelties and changes, the combat still plays the main role in the game.
Key features
The story of the Fourth Horsemen of Apocalypse continues – take control of Fury who is tasked with finding Seven Deadly Sins
Darksiders III take place simultaneously with the events presented in the previous installment
Fury is armed with a wide selection of various weapons, such as whips, blades, swords, and many more
Implementing some Dark Souls mechanics resulted in a slight change to the combat system – the straightforward counters were removed completely and some enemies in the game may pose a real challenge
As it would not be enough hard, the game level is growing simultaneously with the player's strength – the leveling system lets you develop Fury's health, damage and arcane abilities
This concludes our list of some of the best games with female protagonists. There are many more available on the market, so be sure to dig deeper once you're done with the titles proposed above.