Twitch is a real revolution in the gaming world – it allows not only to stream video games but also to create community. If you are interested in strengthening bonds with viewers – be sure to check what the Twitch Integration is all about.
Chat integration is about giving viewers the ability to influence what is happening in the game. Thanks to chat commands or voting, the audience has a legitimate influence on the gameplay while having fun with his favorite streamer. Welcome to the list of games with Twitch Integration!
Games with Twitch Integration
The Jackbox Party Pack
| | |
| --- | --- |
| Release: | 2016-10-17 |
| Genre: | Indie |
| Developer: | Jackbox Games, Inc. |
It is a ready-made set of five fun games that will be perfect for any party. What's more – this title offers the possibility of using smartphones as controllers!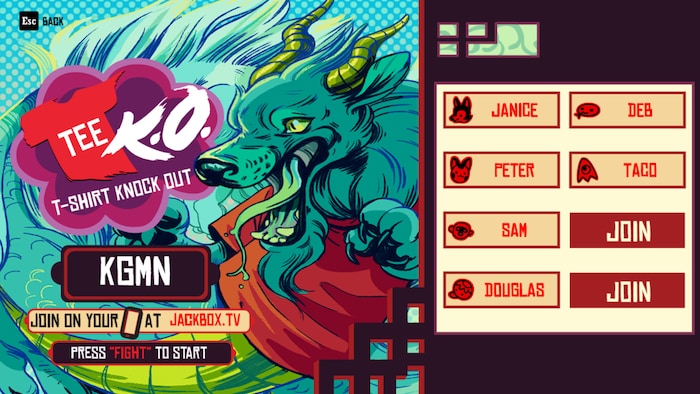 This pack consists of five games that will test your reflexes and knowledge. Play classics like You Don't Know Jack or Fibbage and get involved in epic fun with your friends. Are you wondering if you could engage your viewers in the game? Share your gameplay, and your audience will be able to play alongside using the Twitch App.
Key features
Play five hilarious party games
Guess the answers and collect points
Enjoy hours of gameplay with your friends
Play with viewers on Twitch
Noita
| | |
| --- | --- |
| Release: | 2020-10-15 |
| Genre: | Action |
| Developer: | Nolla Games |
It's a pixel art roguelike game that will take you to a magical fantasy world. Play as the mighty mage and see what dangers await you in the twisting halls of the gloomy dungeons.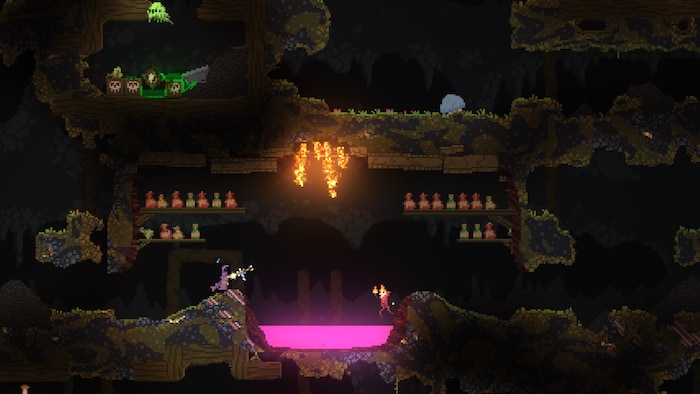 Use a variety of spells and influence the game world around you as much as you want. Freeze, burn and discover traps. Eliminate enemies one by one or simply disintegrate them all. Explore as much as you want, but try not to die because death in Noita is irreversible. What if you die? Well, try, try again! And with Twitch Integration, you can give viewers the ability to vote and influence the gameplay!
Key features
Explore the magical world as a mage using powerful spells
Fight your enemies and discover new ways to eliminate traps
Interact with the elements of the environment
Let viewers decide what to do next in the game
Ultimate Chicken Horse
| | |
| --- | --- |
| Release: | 2016-03-04 |
| Genre: | Adventure |
| Developer: | Clever Endeavour Games |
It is a party game, made for intense competition. Reach the finish line first and make sure that at least one of your friends dies during the race.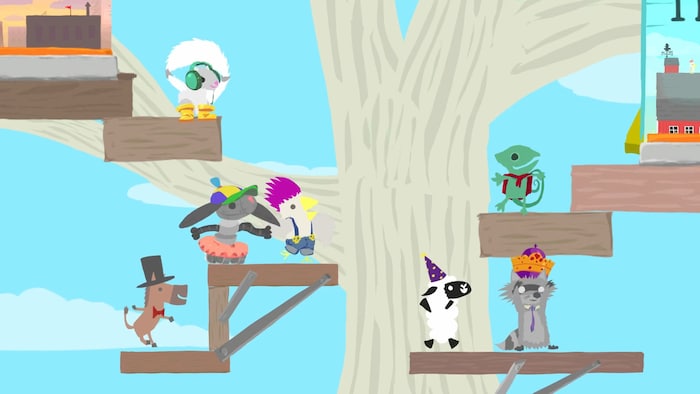 In this unique game, you create your gameplay. Invite your friends and place obstacles on the empty levels to make them as complicated as possible. And what next? Race! Race to the finish line and do your best to ensure that at least one runner never ends it. The more deaths, the more points!
Key features
Invite your friends and race
Create difficult obstacles to eliminate as many participants as possible
Collect as many points as possible and win
Let viewers vote on Twitch
Book of Demons
| | |
| --- | --- |
| Release: | 2016-07-28 |
| Genre: | Adventure |
| Developer: | Thing Trunk |
It is a video game combining RPG and card elements. Enter the world of paper universum and fight the Archdemon.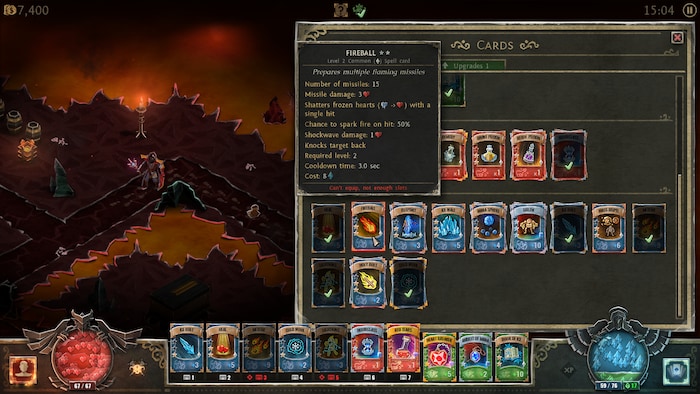 Battle hordes of demons, find valuable equipment and use cards to defeat your enemies. The whole gameplay is set inside a paper book, creating an extraordinary and unique world that will absorb you for long hours of addictive gameplay.
Key features
Explore the underworld and fight hordes of demons
Collect cards and discover their possibilities
Explore the game world and chat with NPCs
Provide viewers with an opportunity to harm or assist you in your gameplay
Warhammer: Vermintide 2
| | |
| --- | --- |
| Release: | 2018-03-08 |
| Genre: | Cooperation |
| Developer: | Fatshark |
It is a fantasy game from Fatshark, designed to play in cooperation. Choose from mighty heroes and fight evil!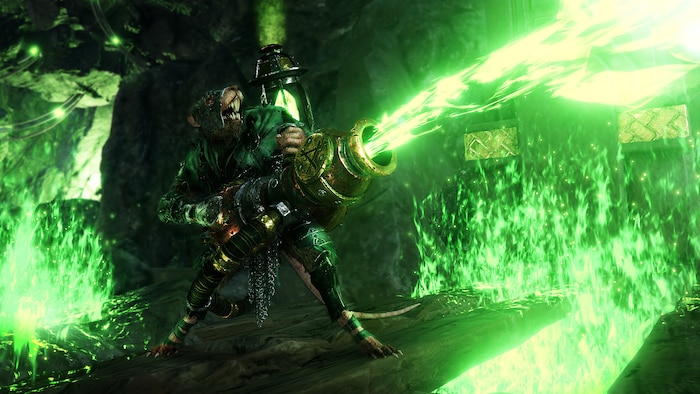 If the dynamic and brutal fights set in the fantasy world are what you like best – you are in the right place. In this game, you will play as one of five heroes and fight against the ruthless forces of Chaos! Use a rich arsenal of weapons, attack, and show no mercy. This world needs to be cleansed of all the filth!
Key features
Play an action game set in the legendary Warhammer universe
Choose from five heroes
Fight and develop your skills
Invite viewers to vote and influence the flow of the game
Borderlands 3
| | |
| --- | --- |
| Release: | 2020-04 |
| Genre: | Action RPG |
| Developer: | Gearbox Software |
It is a looter-shooter game, presenting the continuation of the events of the previous installments. This time you will deal with mermaids!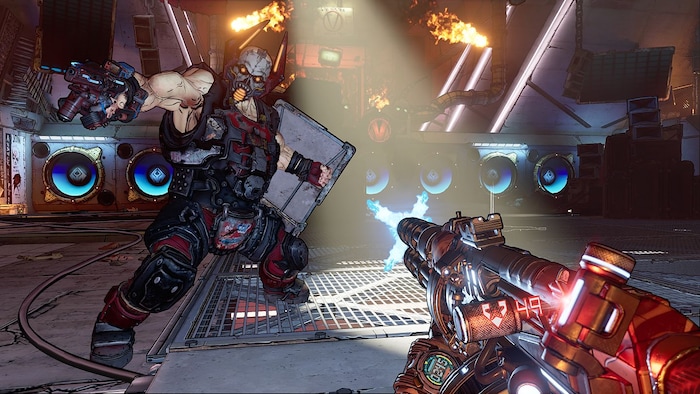 Enter the game full of brilliant humor and invite your friends! Choose from several characters and explore the rich world of Borderlands. Get carried away by the story, discover new locations, and fight with enemies to get better and better loot.
Key features
Choose a character and develop his skills
Explore the vast universe of Borderlands
See the continuation of the story
Enable players to interact with streaming gameplay
SpellForce 3: Soul Harvest
| | |
| --- | --- |
| Release: | 2019-05-28 |
| Genre: | RPG |
| Developer: | Grimlore Games |
It is a standalone expansion for SpellForce 3, with factions of dwarves and dark elves joining the storyline. Discover emerging intrigues and explore the war-torn world of Soul Harvest.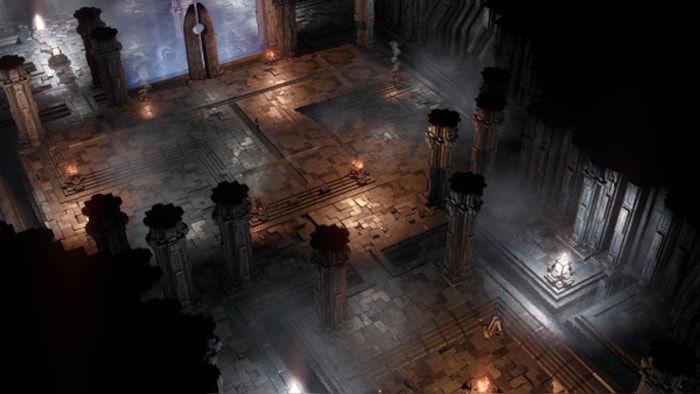 Play an additional 20 hours of play with even more factions to choose from. Lead your army to victory, test new tactics, and discover alternative game scenarios. Each party has unique abilities, and it is up to you and your viewers to use them well.
Key features
Play the standalone expansion for SpellForce 3
Try additional factions and discover their skills
Plan your battle strategy
Play solo or in multiplayer with up to 24 players
Slay the Spire
| | |
| --- | --- |
| Release: | 2019-01-23 |
| Genre: | Indie |
| Developer: | MegaCrit |
It is an RPG with roguelike elements in which you'll climb to the top of an enormous spire. Well, unless you fail – then you will start your adventure all over again!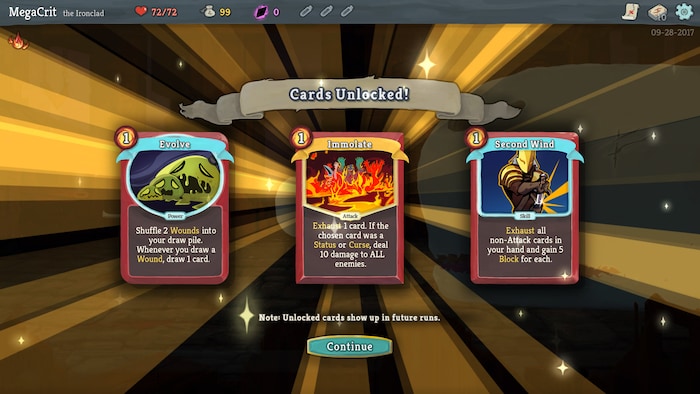 The task is simple – get to the top of the tall spire. However, this is easier said than done, as there will be tons of traps, tricky passages, and scary enemies along the way. Collect better and better cards and use their possibilities to win!
Key features
Climb to the top of the great spire
Collect cards and develop skills
Fight hordes of enemies and bosses
Let the viewers hinder your gameplay
Legend of Dungeon
| | |
| --- | --- |
| Release: | 2013-09-13 |
| Genre: | Action & Shooter |
| Developer: | Robot Loves Kitty |
It is a retro-styled action game in which you can smash hordes of enemies. Invite your friends to the game and travel through the underground labyrinths together to gain unimaginable wealth!
Beat the game levels and defeat your enemies to find the greatest treasures. Choose a character and use their skills to the maximum to ensure the victory of the team. It's an adorable game set in a pixel art fantasy world that transfers you to a world of nostalgia.
Key features
Travel through the underground corridors to win the treasure
Create a team and defeat hordes of enemies together
Watch out for the permadeath
Make viewers disturb you or add items
The Universim
| | |
| --- | --- |
| Release: | 2018-08-28 |
| Genre: | Simulation |
| Developer: | Crytivo Games |
It is a recommendation for fans of building strategy games. In Universim you will design the whole world!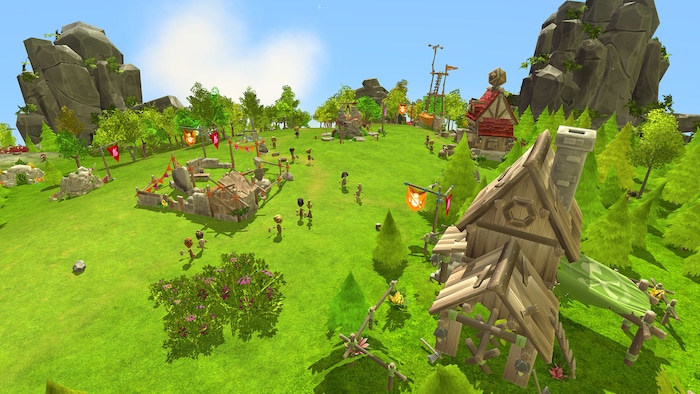 Play God and create your world from scratch. Decide what it will look like, who will live in it, and how it will develop over the millennia. Develop your civilization and go to space! And thanks to Twitch Integration, your viewers will be able to create this world with you.
Key features
Create a civilization that you will develop over the years
Explore, build cities, and mine for resources
Look for other planets
Provide viewers with the ability to play together on Twitch