How do you recognize a geek?
Well, there are a few ways to do that. For example, you could ask them about their favorite Avenger or member of the Justice League. If they stare at you in confusion, then most likely, they aren't a geek. If they proceed to give you a long, winded explanation of which Avenger is the strongest and exactly why DC is better than Marvel anyway – congratulations, my friend, you've got one.
The same applies to video game nerds. Asking them about their Overwatch main will result in a torrent of words. But another way to tell if someone is a gamer is by the gadgets they carry. And our list will present some of them so that you could keep an eye out for potential nerds in your environment or pick an excellent present for a friendly geek.
Without further ado, here's the list of the best gadgets for gaming nerds and geeks!
Multifunction Canvas Chest Bag
| | |
| --- | --- |
| Type: | apparel |
| Why should you buy it: | external USB charger outlet, headphone hole |
Gamers often like to express themselves with apparel. Be that wardrobe or other items, they want to wear in style. Which is why this multifunctional bag is an excellent choice for stylish nerds.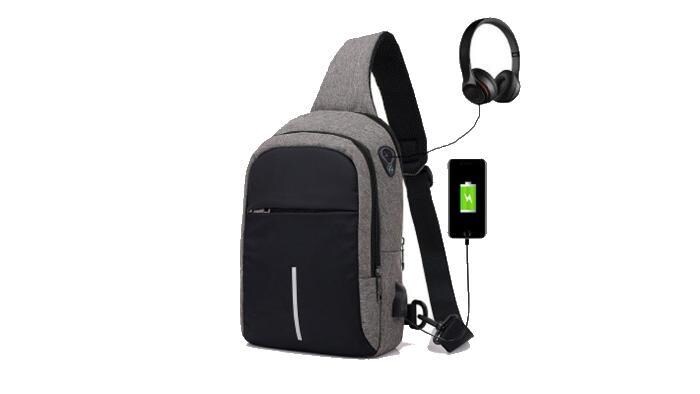 The bag's designers thought about what do gamers value the most while traveling, and the answer was simple – staying charged on their handheld consoles. Which is why this bag is equipped with a USB charger port, that can be hooked up to an external battery or power bank stored inside. Another feature is the earphone hole, located at the top of the bag. With it, the user can listen to music without having to hold the phone in their hands, leaving them free to play on PlayStation Vita or Nintendo Switch.
The bag is made of soft cotton fabric, making it comfortable to carry around. Hard plates inside the back lining prevent the bag from twisting and crumpling and are excellent protection for laptops. All in all, the bag is a perfect gift for traveling gamers.
Key features
Reinforced back prevents damage to the content of the bag
Earphone hole allows the user to listen to music hands-free
USB charger port that can be connected to an external battery
Sony Playstation 4 Bag for Pro and Slim version
| | |
| --- | --- |
| Type: | apparel, bags |
| Why should you buy it: | because of its sturdy make, able to hold the console, gamepads and games at the same time |
Console gamers were always in a pickle when it came to transporting their precious toys. Now, the owners of Sony's and Microsoft products can rest easy – in this specially designed bags no harm will befall them.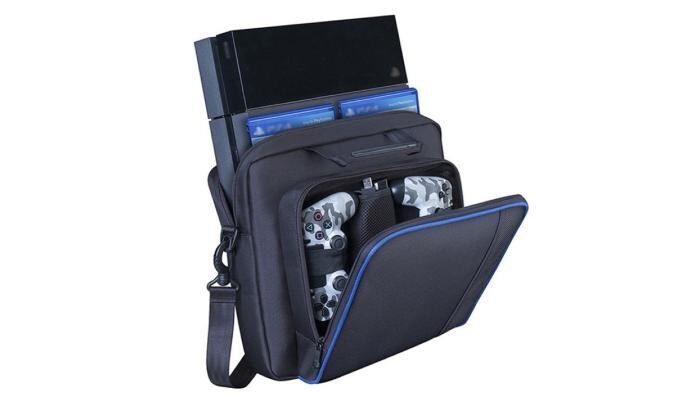 What makes this product unique is its capacity. Within the bag, the user can fit the console – the bag was designed for PS4 Slim and Pro, but will house any other console – as well as video games, cables, and gamepads. Each item has its designated container; in case of games, they can be placed in the main compartment while in their boxes, or individual sleeves on the front side of the bag.
The bag is sturdy and shock-resistant. The surface is scratch and waterproof, making it an excellent container during uncertain weather conditions or in crowded spaces. The bag's handle is made out of comfortable leather, and the strap's length can be adjusted to fit the user's needs.
Key features
Container designed for Sony PlayStation consoles, but will work with other brands
Fit in the console, cables gamepads and games with ease
Sturdy and resistant, the bag is an excellent travel companion
Xiaomi Water Resistant Backpack
| | |
| --- | --- |
| Type: | apparel, bags |
| Why should you buy it: | it's comfortable, light, and spacious, made of waterproof material |
Xiaomi's backpack combines streamlined design, waterproof surface, and enough inside space to meet the needs of even the most demanding gamers.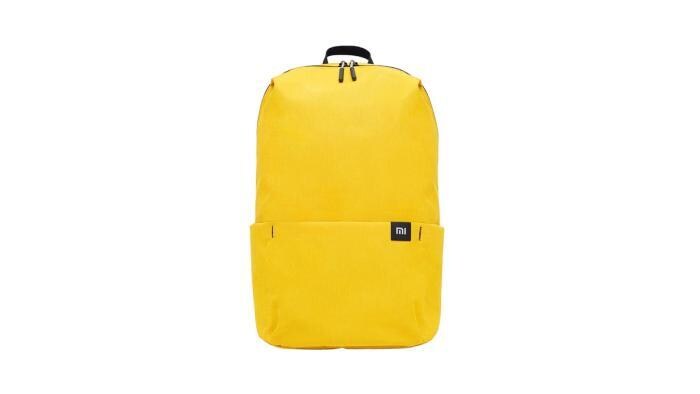 A reliable backpack is the gaming nerd's best friend during many situations: conventions, expos, and everyday travel. It has to be spacious to hold the user's hobbies, like handheld consoles or other gadgets, sturdy to survive in a convention crowd and preferably waterproof, so that the precious items inside remain protected from the rain.
Xiaomi's Water Resistant Backpack offers precisely that. With 20 liter capacity, waterproof surface, and tear-resistant fabric, the user's goods will be protected even in the wildest of environments. This item is a perfect choice for those who plan to go on a long trip or visit a convention center during the rush hour.
Key features
Water resistance
tear-resistant material keeps the items within secure
Streamlined design for easy movement in crowded spaces
Pokemon Go Destroyed Pokéball T-Shirt
| | |
| --- | --- |
| Type: | apparel, clothing |
| Why should you buy it: | it's a perfect gift for edgy Pokémon Go! fans |
A perfect wardrobe addition for all those who "Gotta Catch 'em All!". Give your PokéStop raids a little edge with this T-shirt.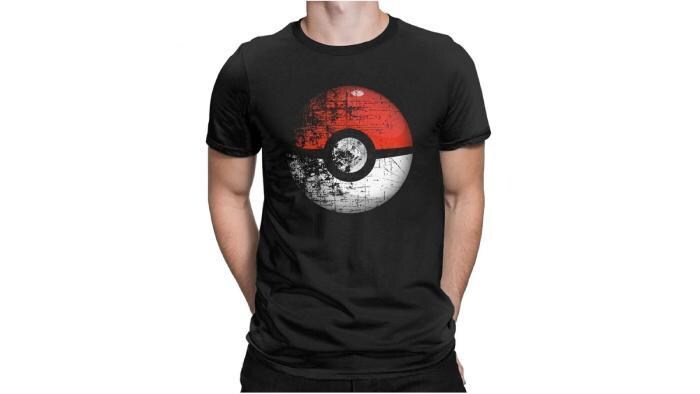 Pokémon Go Changed the way people think about catching these colorful creatures. What used to be best enjoyed alone, at best with a fried through cable, has become an activity that pulled the gamers out of their houses and into the streets, hunting for Pikachus, Charmanders, and other Pokémon. And since the outside world is not ready to see the gamer's usual wardrobe, its best to equip something a little more for the occasion. This T-shirt with a damaged Pokéball print will surely make waves around the trainers in your neighborhood.
The black, cotton material is light enough that it won't be a bother during long walks from one PokéStop to another, and the print gives the whole thing an edgy vibe, one that says, "I took down Kanto's Elite Four during my first Nuzlocke try!".
Key features
Lightweight, cotton material
Broken Pokéball print adds additional edge
Excellent fashion choice for avid Pokémon Go players
Pocket Auto Catch
| | |
| --- | --- |
| Type: | accessory, electronics |
| Why should you buy it: | it's helpful in finding nearby Pokémon and PokéStops |
Catching monsters in Pokémon Go was never this easy – with Pocket Auto Catch all you got to do is get close, and the technology will do the work for you!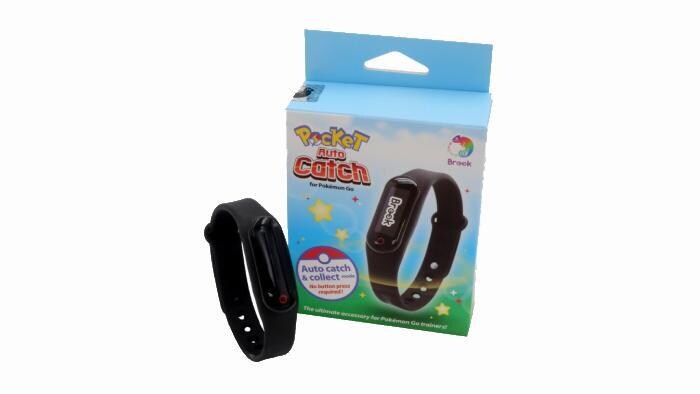 Pocket Auto Catch is a neat device, working with the Pokémon Go application through Bluetooth. Thanks to its various functions, catching Pokémon will be a breeze. The device alerts the user to the location of the closest PokéStop, notifies about new monsters in range, and even automatically catches them for the player, sparing them the frustration of failed capture attempts.
Pocket Auto Catch comes equipped with a USB charger and a wrist strap.
Key features
Locate Pokémon and PokéStops with ease
Auto Catch feature
Rechargeable battery
Plush Chicken C4
| | |
| --- | --- |
| Type: | gadget, toy |
| Why should you buy it: | to accompany you during long CS: GO sessions |
Without them Counter-Strike: Global Offensive wouldn't be the same – the legendary explosive chicken plushies will keep you relaxed even during the most intense sessions.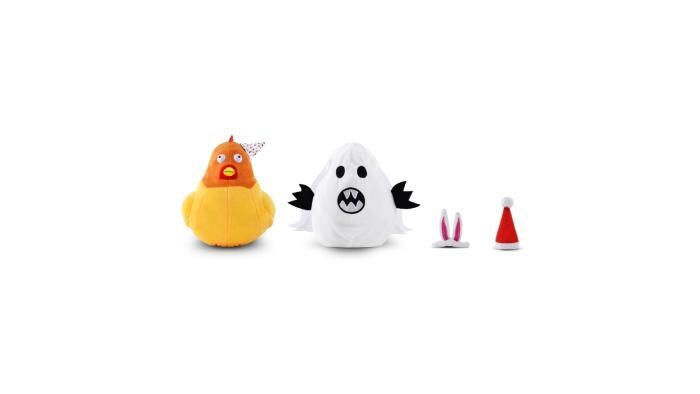 This toy for kids big and small is based on a CS: GO mod, where a C4 charge was attached to a chicken running around the map. Defusing the charge was not an easy task because the feathery bastard rarely stood still for long enough to do it.
Now you can relive the dreadful experience of chasing the explosive poultry in your own house. The plushie chicken is equipped with a C4 explosive, which can be removed far more easily than in the game.
The C4 chicken can also wear a Santa's hat or bunny ears, so the user can customize their toy as they see fit.
Key features
A plush toy based on a popular CS: GO mod
Wearable accessories, including the C4 charge and different hats
A perfect companion for long CS: GO sessions
SoccerStarz figures
| | |
| --- | --- |
| Type: | gadget, toy |
| Why should you buy it: | because every FIFA player wants a little Mourinho figure on his shelf |
Nothing makes a FIFA session more exciting than seeing your favorite football player score a beautiful goal. Now they can also cheer you on as you play, thanks to SoccerStarz series of minifigures.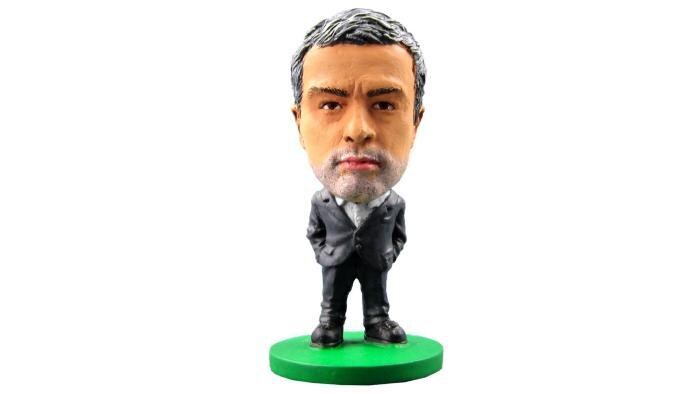 The figures represent the players and managers from the best European teams. Among them, you will find superstars like Messi, Ronaldo, Hazard, Bale, and many others. The managers are represented by the titans of football like the ever serious Mourinho, genius Guardiola, or everyone's favorite laughing German – Jurgen Klopp.
Buy one of the SoccerStarz figures as a gift for yourself or other gamers/football fans in your life.
Key features
A selection of minfigure representing the best football players and managers in the world
Choose from the stars like Messi, Ronaldo, Bale, Mourinho and Guardiola
Excellent gift for FIFA players or fans of football in general
Turtle Beach Recon 70 Gaming Headset
| | |
| --- | --- |
| Type: | electronics, headset |
| Why should you buy it: | because it offers one of the best sound experiences for gamers |
Compatible with a variety of devices and equipped with state-of-the-art systems, Turtle Beach Recon 70 is an excellent headset for the players who demand the highest quality.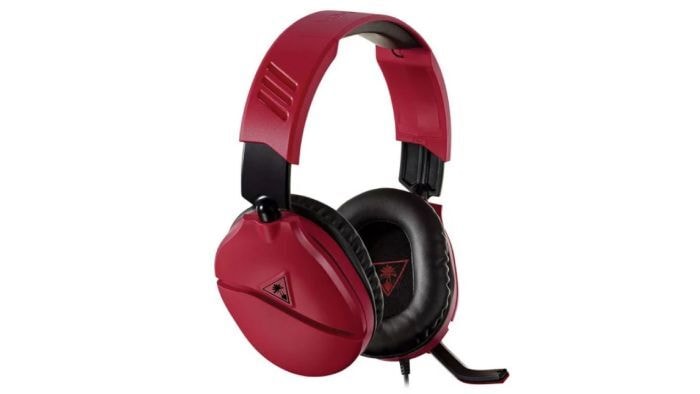 Turtle Beach Recon 70 offers some of the best sound experiences available on the market. The headset is made of sturdy, yet light plastic, making the whole construction easy on the head. The user can continue playing for hours without losing any of the comfort.
The ear cups are large and comfortable. They fit tightly to the ear, preventing outside noise from interrupting the player. The 40mm speakers deliver the highest quality of sound, so important during long sessions.
The headset's built-in microphone can be flipped up and down, preventing accidental breaks after putting the device down. The microphone picks up the voice clearly, so every command given by the user will be herd.
Turtle Beach Recon 70 was praised by the reviewers for its price-to-quality ratio, making it one of the best, affordable headsets available on the market.
Key features
The highest quality of sound provided by 40mm speakers
Lightweight and comfortable construction
Sensitive, flip-up microphone
SteelSeries Apex M750
| | |
| --- | --- |
| Type: | electronics, keyboards |
| Why should you buy it: | it's one of the best offerings from the SteelSeries line |
SteelSeries Apex M750 is the perfect keyboard for gamers, offering them features like RGB lighting, innovative switches and elegant design.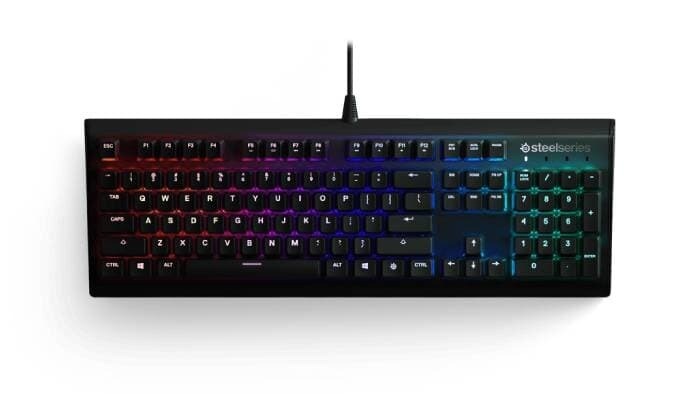 Apex M750 shines in all the categories so crucial to the players. Starting with its looks, classic yet elegant at the same time, adjusted to the sensibilities of modern players. The keys and switches were made of the highest quality materials, offering excellent feel and responsiveness. Another feature, likely to please the fans of spectacular effects, is the RGB system. The keyboard allows the user to adjust the type of illumination they want to use, turning them into a festival of lights under their fingers.
SteelSeries Apex M750 was met with positive reception. Critics praised the excellent design and execution, as well as the RGB system.
Key features
A keyboard that any gamer should choose
Excellent design and technological solutions
Customizable RGB illumination system
Razer Mamba Tournament
| | |
| --- | --- |
| Type: | electronics, mice |
| Why should you buy it: | because the Razer brand is a sign of quality products |
Razer Mamba Tournament Edition, as the name suggests, was designed with competitive gaming in mind. However, this mouse is also an excellent choice for the players who don't plan to take over the e-game stage.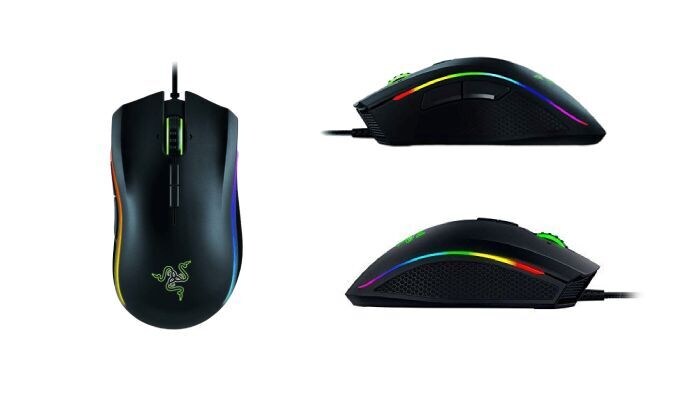 Razer Mamba TE offers a variety of features that will satisfy gamers, both casual and competitive. The player profile storage option is a perfect solution for users who like to customize the mouse button mapping. The side grips of the mouse are another reason Mamba is so popular among the tournament players. The grips made of textured rubber ease the pressure on the wrist and hand, something casual players who like to play for a little bit longer will surely appreciate.
The reception Razer Mamba Tournament Edition was highly positive. Critics praised the design and comfortability of the grip, among others.
Key features
Excellent mouse for pro and casual gamers
comfortable design and easy-on-the-wrist grip
Built-in player profile storage
The above list covers only a small percentage of all the gadgets available for their pleasure. Finding the perfect one can be difficult, but we hope than thanks to our article, you will be able to narrow your choice.
Nowadays, being a gaming geek is not easy. New products are released almost every week, and their prices aren't getting lower. Keeping up the hobby can be an expensive venture, but in our opinion, gaming is one of those worth sticking to.
Marvel and DC might have their day in the limelight now, but soon they will be forgotten again when Hollywood runs out of comic book stories to adapt. On the other hand, seeing how fast technology has been progressing is here to stay for years to come.