Only half a year apart, we've been able to enjoy the release of two best-selling racing video games – Gran Turismo 7 and Forza Horizon 5. These two series have been competing for years to be the absolute best – so which will win this ultimate competition?
If you're a fan of racing video games, you've probably heard of these series before. And you were probably wondering which one to choose for an unforgettable adrenaline-fueled experience. Gran Turismo 7 and Forza Horizon are giants of their genre, introducing groundbreaking changes with the latest installments. But which is better? You can decide by checking out this ultimate Gran Turismo 7 vs Forza 5 comparison!
General overview
Forza Horizon 5 is the fifth part in the legendary racing series, developed by Playground Games and released in 2021 for PC, Xbox One, and Xbox Series X/S. The title is a spin-off of the Forza Motorsport simulation series taking players to a music-car festival in Mexico. Gran Turismo 7 is a game of the same genre, released in 2022 for PlayStation 4 and PlayStation 5. Players can explore various corners of the world to participate in prestigious races occurring in authentic and fictional locations. And this is where the first differences between the two titles begin – availability on a given platform. If you only own one of these consoles or PC – you already know which is easier to get.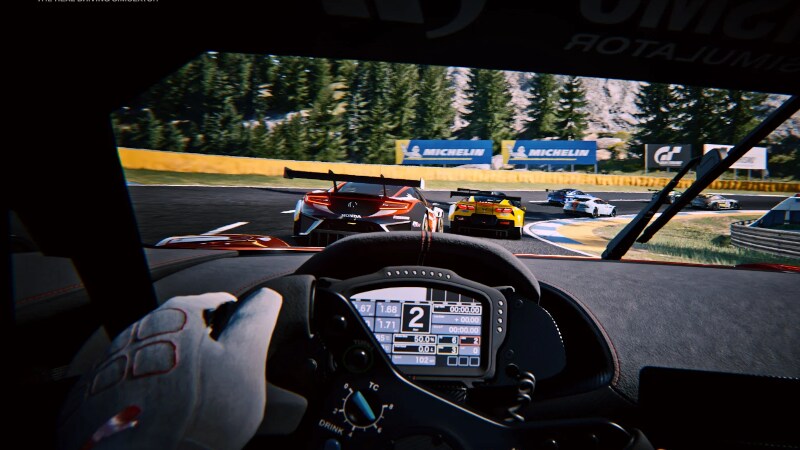 Graphics and audio
It is one of the most significant factors influencing the choice of any racing game. There's no immersion without great visuals, so let's see if either title fares better. As it turns out, Gran Turismo 7 and Forza Horizon boast similar and impressive graphical levels. You will not find any visual flaws in FH 5, as this title is legitimate perfection captivating with radiant colors and breathtaking views of Mexico. You can also enjoy the remarkable precision of details inside and outside each car.
Gran Turismo 7 is slightly less colorful but catches the eye with the realism of the graphics – especially regarding the weather. The creators refined this feature in the tiniest detail, faithfully reflecting the impression of the road after the rain or snow. But appearance is not everything, as every weather change, such as snow or frost, significantly affects the vehicle's reactions and complicates the driving process. Unfortunately, this title does not fare so well in terms of the soundtrack, as the selection of music is quite limited and cannot be changed during the race. In this matter, Forza Horizon 5 succeeds, featuring six radio stations where everyone will discover something for themselves.
Vehicles
If you care about an enormous car selection, Forza Horizon 5 will meet your expectations. It features over 500 vehicles from various categories and historical eras – you can drive the most famous car brands like Chevrolet, Ferrari, Lamborghini, and more. There is also a large selection of cars produced before World War II or the latest super-fast machines created for extreme racing. You can also enjoy extensive vehicle customization and improve the sound by replacing exhaust system parts.
Gran Turismo 7 features one hundred fewer vehicles, but this does not mean it fares worse than FH 5. The developers focused on the highest gameplay realism, equipping the cars with precise details that delight with authenticity. The same applies to using controllers, which are much more challenging to master.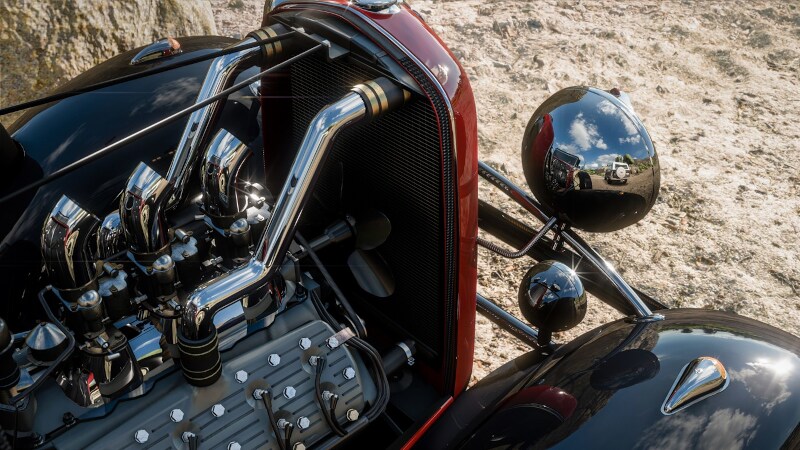 Gameplay
Let's review the most significant factor determining the essential core of each game – the gameplay. Forza Horizon 5 is the open world of Mexico, featuring the largest map in the history of this series. Get ready for six grand events where you will explore various environments, like the desert, rainforest, or even the slope of an erupting volcano. The title provides many thrilling modes, challenges, and mini-games. You can have fun with quests like participating in a movie, racing a train, or hunting down a hidden cactus. You can also drive around or compete against mighty monster trucks. Races usually take place on streets, routes, or off-road, providing adrenaline and unforgettable experience. What's more, Forza Horizon 5 encourages you to create your own competitions in the new EventLab to modify the world or challenges and enjoy them solo or in multiplayer. It is definitely casual gameplay aimed at players looking for variety.
The Gran Turismo gameplay is much more simulator-like. In this title, you will race in exciting competitions on 90 iconic tracks worldwide. It focuses on track-based races, providing an unimaginably lifelike experience. This gameplay style is a fierce competition for the Forza Motorsport series, aspiring to be the best racing simulation of all time. Unlike FH 5, Gran Turismo 7 features the traits of a role-playing game. You embark on your racing adventure with a small car to gradually get better vehicles and participate in more challenging competitions. You get a car and have to learn it. Therefore, this title delivers an authentic driving experience, providing many activities to enjoy. It also features a multiplayer mode where you can participate in thrilling races with up to twenty players.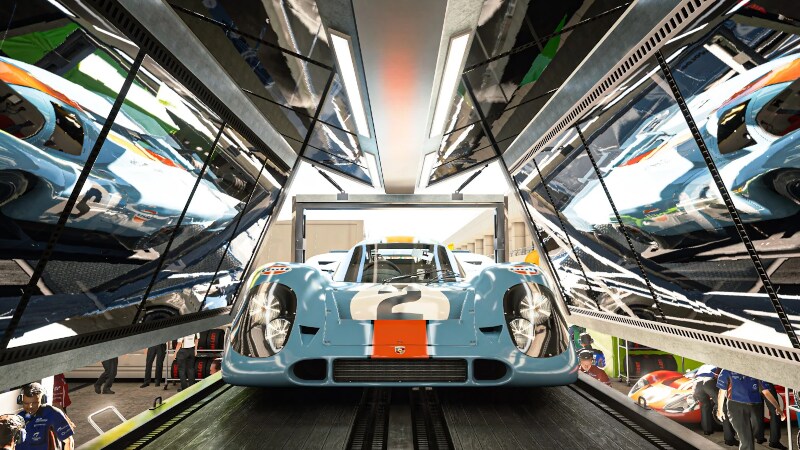 GT7 vs FH5 – which game is better?
This verdict is still entirely up to you. As you can see, both video games feature unique racing experiences. Forza Horizon 5 offers the stunning open world of Mexico, an incredible variety of vehicles, and loads of thrilling challenges for everyone. It is more fun and aimed at casual players looking for exciting gameplay for hours of driving joy solo or in multiplayer. Gran Turismo 7 delivers a realistic, simulation-like experience. The single-player career mode allows you to start a racing adventure with one car and gradually acquire better vehicles. Unlike in Forza Horizon, where you can change them without limits. Gran Turismo 7 is perfect for players thirsty for intense competition, adrenaline-fueled gameplay, and an incredibly high realism level. However, whatever you decide, know that the choice of cars, racing tracks, and graphics will never let you down. Both series are serious competitors, proving they know what they do and are definitely worth it.