The Halloween season is ending soon, so it's a good time to get all the supplies ready. The pumpkins, if you're into carving, the candy, if you're in a giving mood, and the decorations, if you have the inclination.
Do you know what else you could get? A few fun and/or scary games to spend even a lonely Halloween in a state of controlled and highly entertaining fear, excitement, and contentment. And it doesn't need to be expensive, either, because G2A holds mnay Halloween discounts for plenty of great video games, some of them undisputedly the best in the genre.
FIFA 23
| | |
| --- | --- |
| Release date: | 2022-09-30 |
| Genre: | Sports |
| Developer: | EA Canada |
FIFA 23 is not only the latest edition of EA's long-running football simulator, but it's also the last, at least under this title. It weas a good run, and it can be safely said that decades of steady iteration on the series allowed FIFA 23 to have polished gameplay that truly captures the nuances and complexity of football matches and running a winning team od pro-players.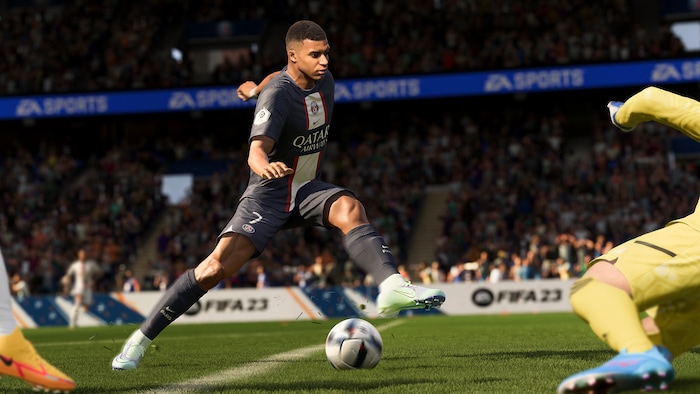 The major update in this edition is the HyperMotion2 system, which used machine learning to expand the library by thousands of lifelike animations. This time around you can also access women's club football. At launch there were just English and French leagues, with more planned for future updates. There's also solid cross-play between PC and current-gen consoles!
Key features
Great cross-play
Women's football leagues featured for the first time in the series
Animations polished with thew help of HyperMotion2's machine learning
The last football-focused EA sport sim under the "FIFA" name
Marvel's Spider-Man Remastered
| | |
| --- | --- |
| Release date: | 2022-08-12 |
| Genre: | Action |
| Developer: | Insomniac Games |
It takes a lot of effort to make a good superhero game, and even more to make a good Spider-Man game. Thankfully, Insomniac Games could and would go the distance, which gave us the excellence that is their Marvel's Spider-Man. It has all the necessary bits: open-world Manhattan, excellent web-swinging, the slice-of-life aspect, and a gallery of villains you know and love.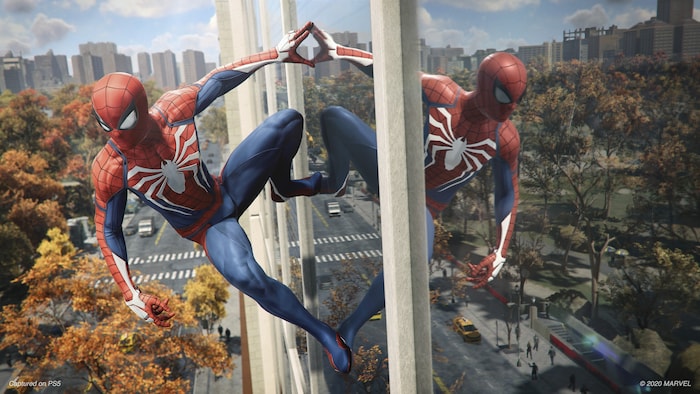 In addition to fantastic, wonderfully animated traversal, the combat system is a fast-paced, acrobatic mix of impressive maneuvers and combos. You can also unlock alternative Spidey suits, and some of them have special abilities, which can add extra variety to the action. Recently it received a new edition with upgraded graphics and a PC port, so you don't need a PlayStation to enjoy it!
Key features
Excellent performances from top voice actors
Fantastic web-slinging traversal and combat
Tons of references to the webhead's long comic book history
It got a Miles Morales-led spin-off that's just as good
Elden Ring
| | |
| --- | --- |
| Release date: | 2022-02-22 |
| Genre: | Action RPG |
| Developer: | FromSoftware |
Elden Ring is an excellent application of the tried-and-tested Soulsborne combat formula to an open world structure of the map. Unbound from the paths and hubs of the past, you are free to explore to your heart's content… assuming you can survive the dangers lurking and looming around. It is still a FromSoftware game, so you should be ready to die often.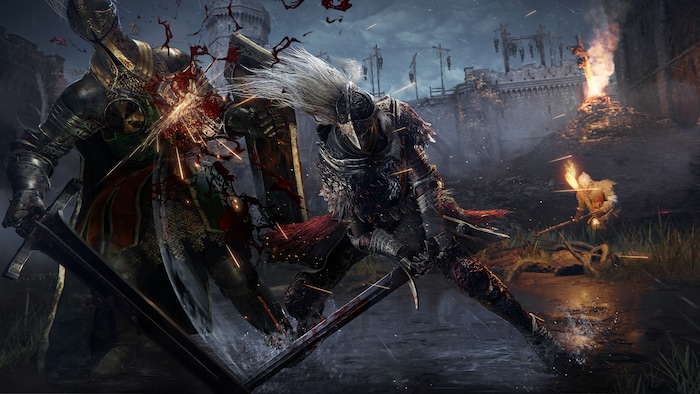 The game caters to diverse playstyles through its large arsenal of weapons, ranging from melee, through ranged and magical, to summons: friendly NPCs who might help you with bosses. In a true FromSoftware fashion, the plot takes some piecing together from scattered descriptions, NPC dialogue, and rare cutscenes, leaving a lot of room for engaging informed speculation.
Key features
Interesting, dark fantasy setting filled with odd, weird, and creepy enemies
Many ways to overcome the challenges game puts in front of you
The classes are only initial loadouts, you can develop in any direction you want
Dying is a part of the learning process
Cyberpunk 2077
| | |
| --- | --- |
| Release date: | 2020-12-10 |
| Genre: | Action RPG |
| Developer: | CD PROJEKT RED |
Nearly two years after release, with an an expansion being in development it is now a fantastic time to plug into Cyberpunk 2077. This adaptation of a classic tabletop roleplaying game takes you on a trip of more than one lifetime to Night City, a metropolis of majestic corporate skyscrapers… and unforgiving, uncaring ground-level existence full of gangs, debts, and struggle.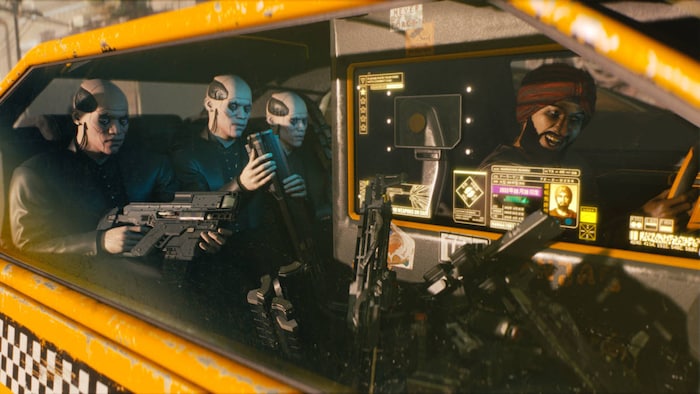 You're playing as V, a newcomer to the world of mercenaries, with a multiple-choice past which includes, for example, a disgraced corpo. Despite its appearance, CP77 is an RPG through and through, with many, many conversations, complex choices, robust progression, and several endings. It's a perfect dish for those starving for a large, cyberpunk-themed RPG.
Key features
Interesting progression based around abilities and cybernetic implants
Engaging plot that's cyberpunk to the core, with more than a little transhumanism
Large city to explore
Great replayability
Dead by Daylight
| | |
| --- | --- |
| Release date: | 2016-06-14 |
| Genre: | Adventure |
| Developer: | Behaviour Digital Inc. |
Dead by Daylight is a relative rarity. It's an asymmetrical Player vs Player game, pitting four human survivors against a single supernatural serial killer. The roster of characters is decently sized, and when you include the DLCs it also includes quite a few guests from established spooky franchises (all closer to slasher horror than psychological horror), such as Halloween, Resident Evil, or even Evil Dead, if you want some snark in the game.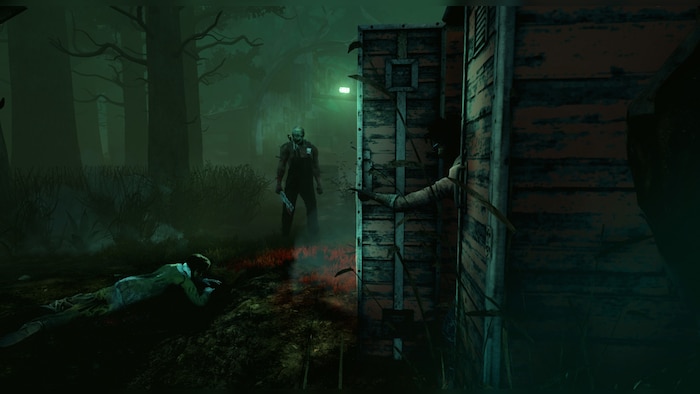 All characters have their own bag of tricks expressed as perks which confer both passive and active benefits, and a procedurally generated progression tree as a neat bonus. At the time of writing there are over twenty Killers and almost thirty Survivors, counting DLC characters. That's easily enough to last you a long time, especially if you'd like to really get into each character's progression.
Key features
Large roster of killers and survivors
Interesting background lore and tense atmosphere
Tense asymmetrical PvP
Guest appearances from famous horror-related franchises
Back 4 Blood
| | |
| --- | --- |
| Release date: | 2021-10-12 |
| Genre: | Online FPS, Horror |
| Developer: | Turtle Rock Studios |
Coming from Turtle Rock Studios, the creators of the classic Left 4 Dead, Back 4 Blood is an excellent spiritual successor in the realm of zombie shooters. B4B has everything you'd expect a L4D-type game to have: hordes of zombies, extremely dangerous super-mutated specimens, and big emphasis on co-operation in the face of overwhelming odds and limited ammo reserves..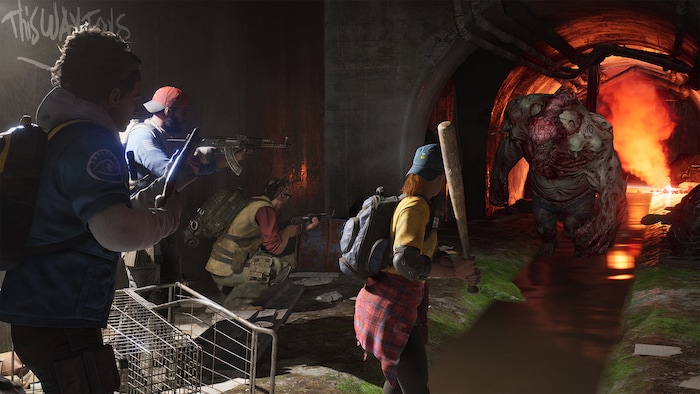 The story of Back 4 Blood, because indeed it does have a story, involves a potentially alien worm which quickly started infesting humans. The game takes place a year since the outbreak and follows 8 "Cleaners": defenders of one of the last outposts of humanity. Sadly, missions are 4-character only, so your party needs to consider each character's perks and synergies when assembling a team.
Key features
8 unique character with different aptitudes and perks
A dedicated story-focused campaign
8-player PvP
Cards tweak each character's performance during a mission
Minecraft
| | |
| --- | --- |
| Release date: | 2015-07-29 |
| Genre: | Adventure |
| Developer: | Mojang |
Minecraft is one of the most famous games in history, for good reasons. Despite its seemingly unsophisticated appearance, Minecraft hides incredible flexibility and powerful engine supporting any degree of players' creativity. The game revolves around two modes. One of them is survival, tasking you with making a living in blocky world which doesn't care if you live or die unless you make it.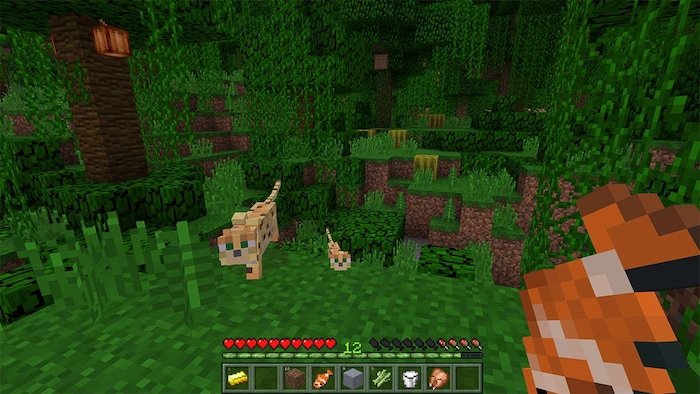 The other way to play is in the Creative mode, where you're given all the freedom you need to build and play around to your heart's content without worrying about creepers or dying of hunger. Minecraft is also phenomenally moddable, which can tremendously expand the available types of blocks, implement new interactions, craftable items, and more.
Key features
Easily recognizable aesthetic
Virtually unlimited freedom to build
Incredibly mod-friendly
You can play with friends to accomplish more and make something BIG
No Man's Sky
| | |
| --- | --- |
| Release date: | 2016-08-12 |
| Genre: | Adventure |
| Developer: | Hello Games |
A few years after release No Man's Sky has become a full-y-featured, immersive, massive space exploration simulator. There are thousands of planets to visit, hundreds of various alien life forms to spot and catalogue, and it's all procedurally generated. Over the years NMS also received substantial support for building a base, multiplayer, and improved storytelling for those who seek it.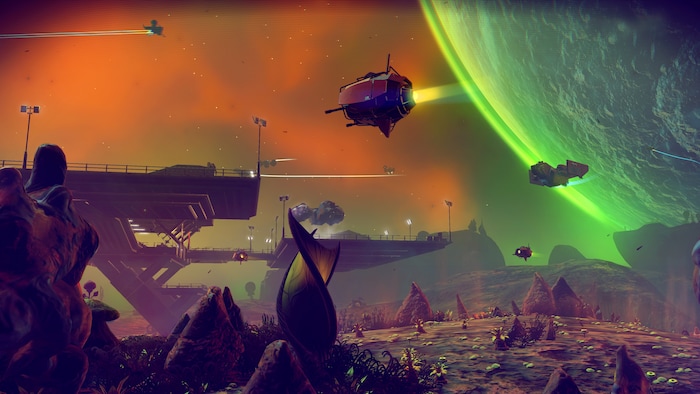 The list of features and improvement added over multiple huge updates is staggering, and if you're looking for something more relaxing than the likes of Elite Dangerous, than NMS will most likely let you live out your space-faring dreams. It certainly doesn't hurt that the game's aesthetic is quite pleasing and friendly, even when the procedurally assembled animals have weird limb arrangements.
Key features
A huge procedurally generated galaxy
There's a story and some lore to discover
Build a base and share it with friends
Simple, but effective survival game mechanics
Guardians of the Galaxy
| | |
| --- | --- |
| Release date: | 2021-10-26 |
| Genre: | Action & Shooter |
| Developer: | Eidos-Montréal |
In a surprising twist, the Guardians of the Galaxy video turned out to be a great space adventure. It takes plenty of inspiration from both the highly popular Marvel movies and the comic book source material to create its own take on GotG. Unlike some other ensemble cast games, here you're directly controlling only the roguish Star-Lord, shooting enemies and commanding other Guardians.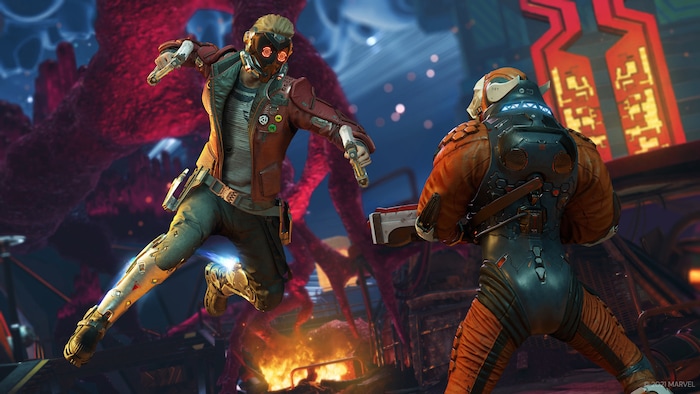 An interesting aspect of the game is that it does put you in the role of the group's leader. In combat you'll be able to make potentially inspiring speeches… or completely fail at that, if you misread your teammates. Meanwhile the story will feature many decision points where you'll need to choose which party member to support, affecting relations within the group. Can you keep everyone happy?
Key features
A fun action game drawing on both the GotG movies and comic books for inspiration
Playing as Star-Lord does feel like leading a bunch of misfits
There are many useful power synergies to deploy during combat
Your dialogue choices can affect relations within the group
Shortly put: whatever your favourite brand of gameplay is, you're likely to find a title that fits your preference perfectly, letting you spend this Halloween with plenty of fun and fright to go around.
If the above is not enough, what follows is a collection of a few more interesting Halloween video games on sale on G2A, with many special, spooky, deals.