Complex puzzle games are one of the massive foundations of the entire gaming industry. Their story began at the dawn of the history of all humanity when people designed the first games and activities that required problem-solving skills. And how did this story unfold?
The first adaptations of well-known entertainments like Rubik's Cube or board games found their place on Atari consoles. And then it all just happened! Today, the most challenging puzzle video games are often first-person adventures that guarantee immersion and huge worlds to explore.
However, when the developers of these games got carried away by creativity in producing the most detailed challenges possible – many players confronted tasks that seemed impossible to solve. Gradually created walkthroughs and guides for the gameplay came to help. But what if you would like to accept the challenge and play the most difficult puzzle games on your own? Well, the best is ahead of you! Here is a list of the hard puzzle games that will change your life forever.
Hardest Puzzle Video Games
The Secret of Monkey Island: Special Edition
| | |
| --- | --- |
| Release: | 2009-07-15 |
| Genre: | Adventure |
| Developer: | LucasArts |
It is a refreshed version of the video game from 1990, produced by LucasArts. In this humorous adventure tale, you will play as Guybrush Threepwood – a boy who wants to become a pirate. Get ready for the fight, love, travel, and surprising discoveries! But is it going to be such an easy adventure?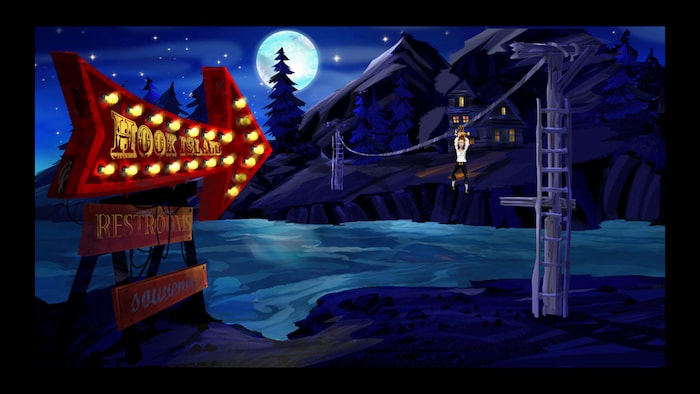 The Secret of Monkey Island is a point-and-click game where you will meet dozens of memorable characters, enjoy an addictive soundtrack and travel through beautiful settings. However, there will be some tricky logic quests and puzzles that will require cleverness and reasoning skills. Although it is one of these difficult puzzles games, every determined player can complete it. And this is confirmed by thousands of enthusiastic comments on Steam.
Key features
Start your adventure in the fantastic world of pirates
Solve puzzles and discover the following chapters of the game
Choose dialogue options and enjoy the vibrant personalities of the characters you meet
Collect items and use them to solve puzzles
Grim Fandango Remastered
| | |
| --- | --- |
| Release: | 2015-01-26 |
| Genre: | Adventure |
| Developer: | Double Fine Productions |
It is a remastered version of the adventure video game from 1998, refreshed by Double Fine Productions. It is a title that many players on Steam consider their absolute favorite. And the release of the remaster has successfully encouraged all fans to relive this dark and hilarious story.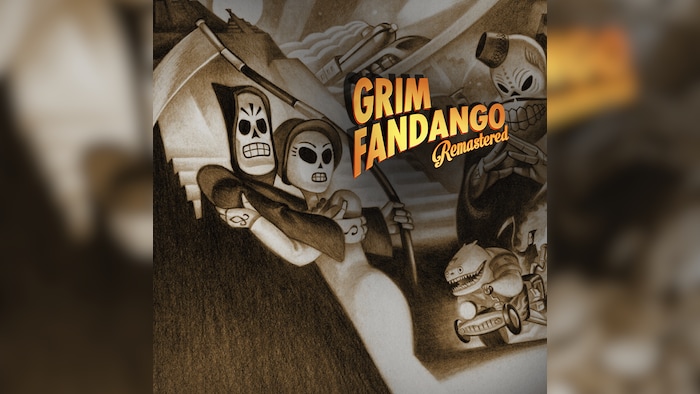 Welcome to the most original vision of the afterlife, where the atmosphere of old crime fiction mingles with colorful Mexican beliefs. Meet Manny Calavera – a deceased employee of an afterdeath travel agency that decides who will go to heaven today and who will go there sometime later. Learn the secrets of his work and get carried away by the intrigue. It's an adventure of exploring, meeting fantastic heroes, and solving puzzles! And the latter will not be the easiest ones, but they will provide a lot of satisfaction with their solution. The whole thing complements a wild and crazy jazz soundtrack and perfect voice acting, enriched with improved controls in the remastered version.
Key features
Play as an employee of an afterlife travel agency
Get involved in a dark plot headed by the gangster underworld
Explore colorful locations and meet hilarious characters
Solve challenging puzzles to discover scraps of mystery
Fez
| | |
| --- | --- |
| Release: | 2013-05-01 |
| Genre: | Adventure |
| Developer: | Polytron Corporation |
Discover a world where nothing is as it seems! Fez is a platform video game set in a charming pixel-art world straight out of your favorite old retro games. It's also a sure title to surprise you more than once.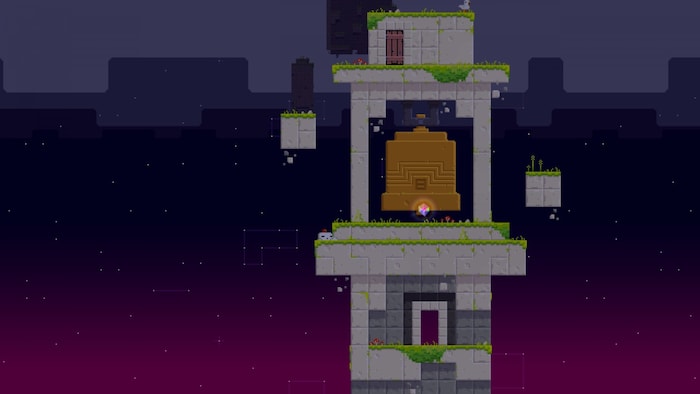 Play as Gomez, a pixelated guy who one day discovers that his whole world is not just about 2D. The brave hero sets off on an incredible journey to discover the 3D dimension and face its obstacles. Direct his actions, overcome levels and solve dozens of challenging puzzles. Their difficulty may prove to be a tough nut to crack, but all you need is a little focus to complete the game on your own. All this in a fabulously colorful audiovisual setting that will make your adventure one of a kind!
Key features
Guide the fate of determined Gomez
Travel through various levels to discover all the secrets of your world
Rotate the camera to reveal platform elements in 3D
Solve challenging puzzles and continue your journey
Baba Is You
| | |
| --- | --- |
| Release: | 2019-03-13 |
| Genre: | Indie |
| Developer: | Hempuli Oy |
It is an indie puzzle game from 2019, produced by the Finnish studio Hempuli Oy. Welcome to a world where each level is a puzzle and a task for you to solve! In the most unobvious way, you can think of.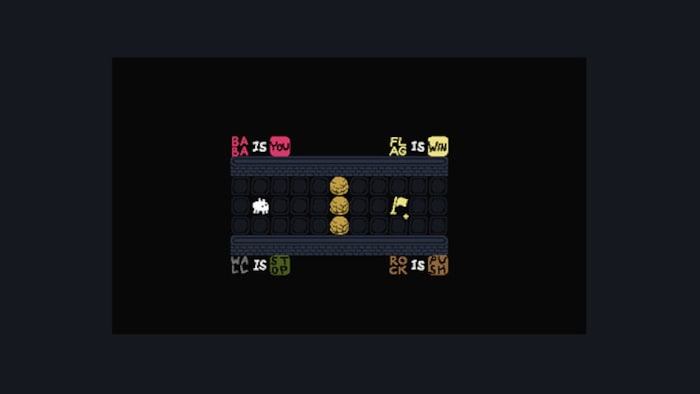 Control the hero to overcome the following levels. In Baba Is You, you take control of blocks with specific messages, the adjustment of which can completely change the course of the entire gameplay. Your hero can turn into anything, and the background itself can completely transform. What's more, an editor in the game will allow you to design your levels. This game is a challenge for people of all ages!
Key features
Take control of the hero's actions and lead him through a hundred levels of gameplay
Adjust blocks to get the desired effect
Solve puzzles and discover their logical simplicity
Design your levels, and create a campaign
Amikrog
| | |
| --- | --- |
| Release: | 2015-09-30 |
| Genre: | Adventure |
| Developer: | Pencil Test Studios |
It is an indie adventure video game from the creators of The Neverhood (1996), in which you will play as a crazy traveler voyaging through a strange, clay world. Solve puzzles and discover scraps of a foreign planet's history to get out of this bizarre land once and for all!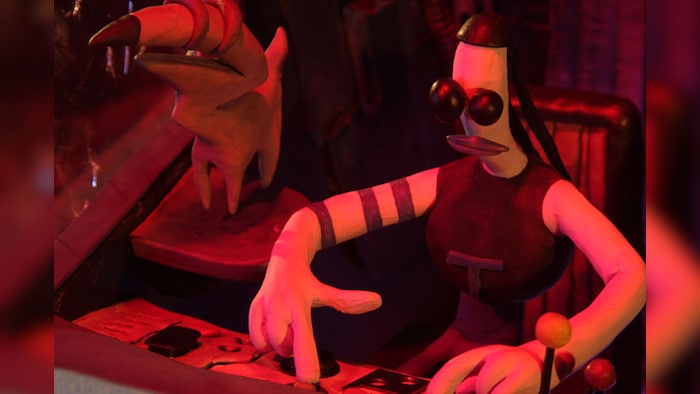 Play as Tommynaut, who crashes on a mysterious planet in the Amikrog fortress. You will soon discover it is a location full of history, living a life of its own. To get out of this place, you have to solve many very complicated puzzles, requiring writing down data on a piece of paper or enjoying exceptional memory. One thing you can be sure of – although challenging, this adventure will be hilarious!
Key features
Play as Tommynaut and embark on the adventure of your life
Explore the labyrinth of the Amikrog fortress and try getting out of it
Solve complex puzzles to discover new levels of gameplay
Learn the mystery of Amikrog and become part of its story
Portal 2
| | |
| --- | --- |
| Release: | 2011-04-18 |
| Genre: | Adventure |
| Developer: | Valve |
It is time to test all humanity. And you will be the only champion! Play a puzzle video game from Valve in which you'll have to get out of a research facility controlled by malicious artificial intelligence.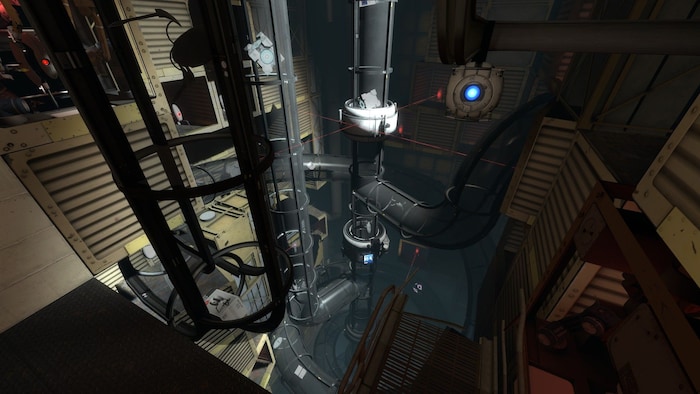 All you have at your disposal is the gun portal and your brain. Can you complete a series of challenging puzzles created by artificial intelligence? Check on your own! It is a dark but fun story about the fall of humanity and the robots' former glory. Meet the hilarious heroes of this unique game and travel through the rooms to find your way out. Although first puzzles are simple, you will soon discover that higher and higher levels can effectively break your brain.
Key features
Play as a hero trying to get out of a research facility
Meet the hilarious robots and discover the secrets of this place
Use the portal gun to create passages and solve puzzles
Analyze the layout and equipment of each room to continue your journey
Myst
| | |
| --- | --- |
| Release: | 2021-08-26 |
| Genre: | Graphic adventure, puzzle |
| Developer: | Cyan |
This video game is a real treat for all fans of detailed secrets. Play on PC or enter virtual reality to deepen your experience of this unique story shrouded in secrets.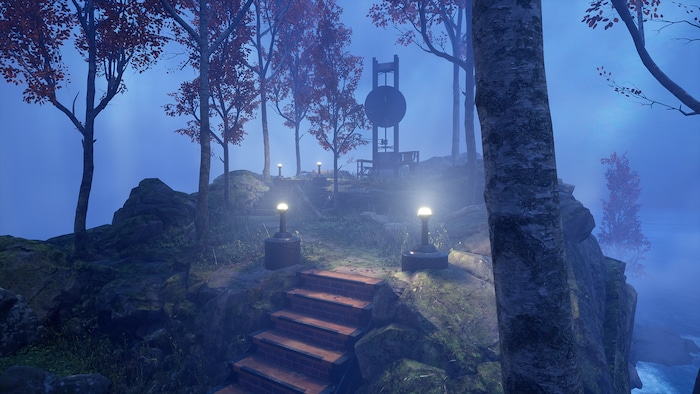 You find yourself on a mystical island that hides many secrets. Go on a journey full of surprises to discover them all and recognize the meaning of this place. Collect books and travel to the Ages to get even more clues and pieces of information. Myst is a recommendation for anyone who appreciates complex puzzle video games and a surreal arrangement of the game world.
Key features
Play as a traveler who explores a mysterious island
Explore the unknown land and learn its many secrets
Solve challenging logic puzzles to get new pieces of information
Get carried away by the magical atmosphere of the game
The Talos Principle
| | |
| --- | --- |
| Release: | 2014-12-11 |
| Genre: | Adventure |
| Developer: | Croteam |
Who are you? Or maybe – why are you? In this video game, you have the chance to learn the answers to these tricky questions. The Talos Principle will set you up with a series of complicated quests that will soon awake all your doubts about the purpose and meaning of your existence.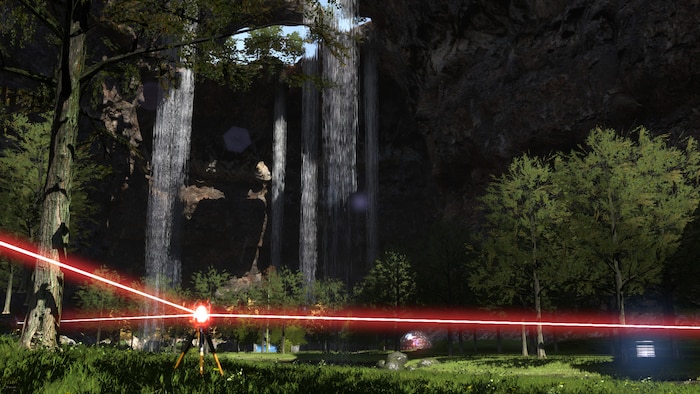 Follow the voice and solve puzzles. You will encounter both child's play quests, as well as challenging ones. Each of them will reveal new elements of the story that you create yourself. But are you indeed a creator? This game is a philosophical journey through the sense of existence, human history, knowledge, and curiosity. It is a unique proposition for those who are unafraid of discovering themselves.
Key features
Play as the hero whose task is to solve over a hundred puzzles
Use the elements of the environment to find answers
Learn parts of the story and draw conclusions
Make crucial decisions that will end the game
Syberia
| | |
| --- | --- |
| Release: | 2002-09-01 |
| Genre: | Adventure |
| Developer: | Microids |
It is a point-and-click adventure game in which you'll become part of the most addictive story ever. Set off on a journey that will change your life and show you corners of Europe that you have never known before.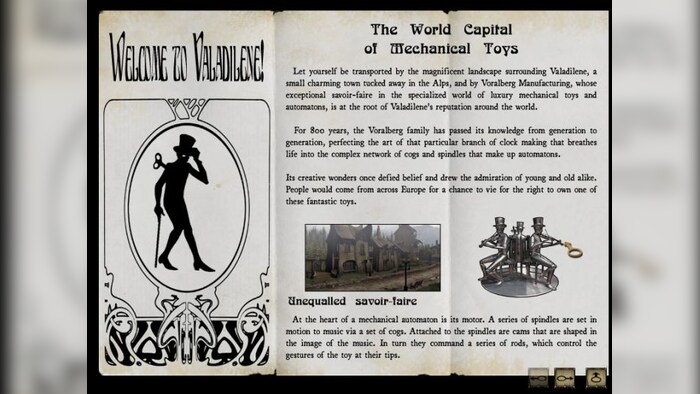 American lawyer Kate Walker embarks on a business trip that will trigger a series of totally unbelievable events. Following the footsteps of the only heir of a toy factory, she will go on an adventure to face her weaknesses and meet many intriguing heroes. It is a game that will delight you with its audiovisual setting and will reveal the dark shadows of secrets and the bright sides of life. What's more, it also allows you to set the difficulty levels, which can help while solving complex puzzles.
Key features
Play as a young lawyer and embark on a secret journey through Europe
Explore and solve difficult puzzles
Discover mysteries and find your place in this adventure
Get carried away by a captivating story and make decisions that will determine the course of the game
The hardest puzzle games are often the cause of growing frustration. It is where we have to face ourselves and use all our attention to solve one little puzzle that leads to another and then to another! Sounds like a definition of masochism? Don't worry – one has nothing to do with the other.
Difficult puzzle games can be a challenge for inexperienced players, but all the puzzles turn out to be quite alike. Their mechanisms are similar and structures are easier to find as the game progresses. These games are also a real blessing for developing problem-solving skills. They create the ability to overcome unnecessary obstacles, not only in the game but also in life. But what's the profit when the whole process seems like mentally challenging work? Ah, the one that puzzle game fans love the most – the sweet satisfaction.