While time travel is not available yet, there is one way to go back and participate in grand historical events. And this path leads to historical video games.
Do you dream of taking part in a massive medieval battle? Or maybe want to try the hardships of World War II? Whatever you desire, history based video games will get you that and more! You can travel for any length of time, learning the history of the whole world and taking part in events from the past. Or create them from scratch. Or completely change the course of events. Sounds like fun? Welcome to the list of the most popular history games to play in 2023.
Company of Heroes 3
| | |
| --- | --- |
| Release: | 2023-02-23 |
| Genre: | Real-time strategy |
| Developer: | Relic Entertainment |
The third installment in a cult classic real-time strategy series, Company of Heroes 3 lets you do battle in the North African and Italian theaters of World War II.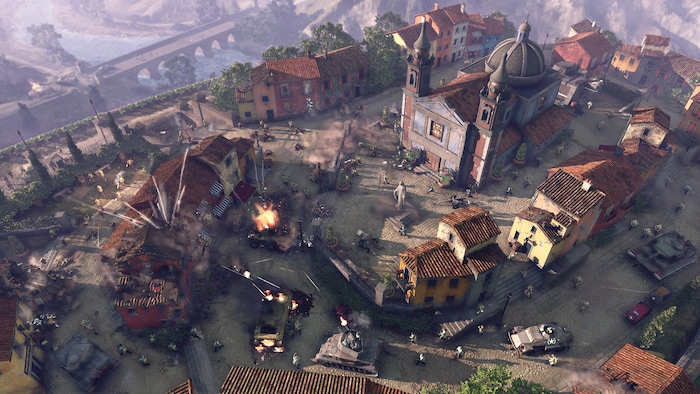 Just like the previous Company of Heroes games, this one involves traditional RTS gameplay with base building and resource collection, a fun mix of strategy, tactics, and action. One of the new additions, however, is active pause during which you can queue up orders (available in the single-player mode only, of course). There are two campaigns where you play as the Allied Forces in Italy and Axis in North Africa. Italian partisans are present as NPCs who can aid you in the battle.
There's even the Dynamic Campaign Map where no two playthroughs are the same. It's a sandbox experience which gives you unprecedented control over the entire war effort. Coupled with intense multiplayer and excellent audiovisuals, Company of Heroes 3 is one of the most interesting World War II-themed strategy games available on the market right now. It's complex without being daunting, like many other titles in this segment.
Key features
An intense mix of strategy, tactics, and action
Two campaigns, set in Italy and North Africa
The Dynamic Campaign Map mode offers a sandbox-style World War II experience
Excellent multiplayer
Steel Division 2
| | |
| --- | --- |
| Release: | 2019-06-20 |
| Genre: | Indie |
| Developer: | Eugen Systems |
Set during Operation Bagration, Steel Division 2 is an even more complex real-time strategy where your tactical and strategical skills will really come to flourish (not that Company of Heroes is bad in this respect, of course).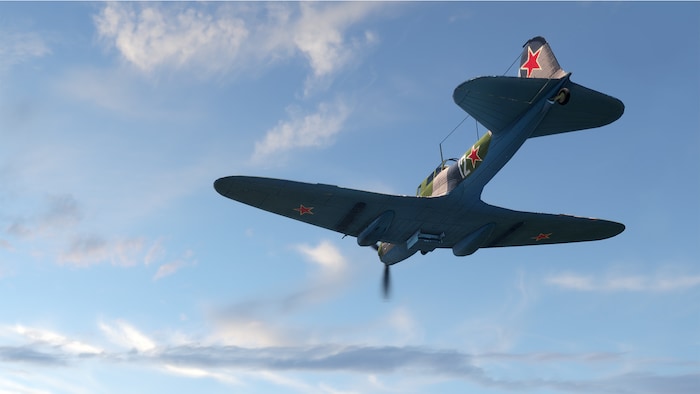 There are two layers to the Dynamic Strategic Campaigns mode (single-player), sort of similar to the Total War series. The first one is a turn-based strategy where you plan your next moves and manage your army. Battles can be either resolved automatically or you can take matters into your own hands, changing the game into a real-time strategy where you deploy and command units based on the decks you previously created.
The multiplayer mode allows for huge ten versus ten battles on twenty five large maps based on battles that actually took place during the historical Operation Bagration. Mod support is also included. All in all, it's a complete package for World War II afficionados, with painstakingly recreated maps and units.
Key features
Dynamic Strategic Campaigns blend turn-based and real-time strategy gameplay
Hundreds of realistically recreated units
Mods are also supported
Ten versus ten multiplayer battles across twenty five huge maps
Hearts of Iron IV
| | |
| --- | --- |
| Release: | 2016-06-06 |
| Genre: | Simulation |
| Developer: | Paradox Development Studio |
Much like Europa Universalis, another hit title by Paradox Interactive, Hearts of Iron IV is a complex grand strategy which focuses on World War II, letting you either recreate its events faithfully or change the course of history.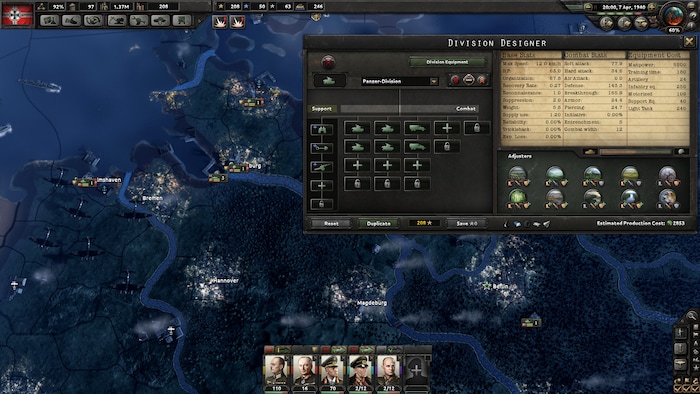 So, you choose one of the nations and start the campaign in either 1936 or 1939. The game always ends in 1948. Your objective is to build a thriving country, both economically and military-wise. Researching new technologies and complex diplomatic relations with other nations are also a major part of the gameplay.
Hearts of Iron IV has received numerous expansion packs in the form of DLCs, which further expand available content and add numerous new features to the gameplay. It's an absolute beast of a historical strategy, so if you're interested in something on a grander scale instead of just single battles, be sure to check it out and grab the expansions for a rich wartime experience.
Key features
Complex gameplay involving diplomacy, technology, military, and resource management
Several available expansion packs add tons of fresh content and new features
You can either follow the actual course of war or rewrite history as you see fit
Mods are something this game supports as well
Assassin's Creed Valhalla
| | |
| --- | --- |
| Release: | 2020-11-10 |
| Genre: | Action RPG |
| Developer: | Ubisoft |
If you are starved for some brutal Vikings-style conflicts this title will make all your dreams come true. Command a Nordic army and travel to 9th-century England to conquer new lands and become their ultimate ruler.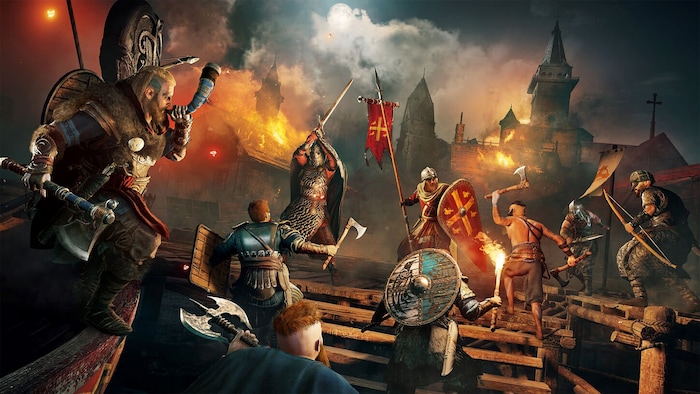 Play as Eivor, a Viking hero eager to create a new home for his army. Invade England, establish a prosperous settlement and take care of the wellbeing of your people. It will not be easy, as the English will do their best to get rid of the intruders. They will be led by Alfred the Great himself, and the further fate of this story will depend only on your decisions. In addition to the features of this era, AC fans can also enjoy their favorite activities like sailing, free exploration, or parkour.
Key features
Play as a Viking leader in the 9th century
Invade England to create a new home for your people
Explore new lands and build a settlement
Collect resources and fight
God of War & GoW Ragnarök
| | |
| --- | --- |
| Release: | 2022-01-14 (PC) / 2022-11-09 |
| Genre: | Action-adventure, hack and slash |
| Developer: | Santa Monica Studio |
It is a fantasy action game set in ancient Scandinavia. Follow the rest of the story of the unbreakable Kratos and lose yourself in the world of Norse myths to learn your destiny.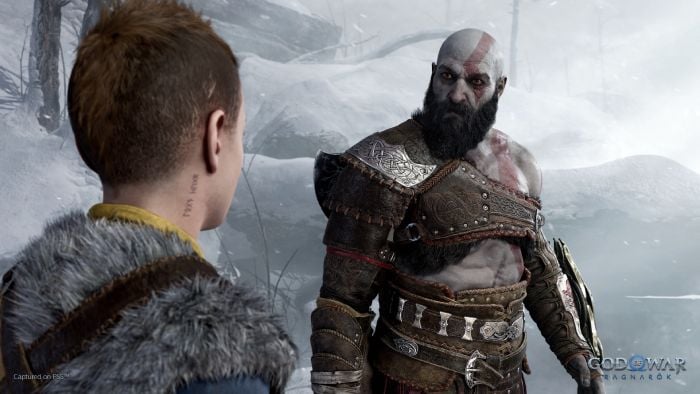 Guide the actions of Kratos and his son on a brand-new journey through mythical Scandinavia. On your way, you will meet hordes of bloodthirsty beasts and sly opponents who will do anything to stop you. Develop your skills, fight, and complete tasks to discover the following chapters of the story about the end of the world. This title presents a high-quality audiovisual setting that will captivate you from the very first moment of the game.
Key features
Play the fifth part of Kratos' adventures in God of War
Set off to ancient Scandinavia and start your journey together with your son
Develop your skills, use new weapons, and defeat hordes of enemies
Complete tasks and discover your destiny
Age of Empires II
| | |
| --- | --- |
| Release: | 2013-04-09 |
| Genre: | Strategy |
| Developer: | Ensemble Studios |
There is nothing like infinite power on the game map! In this legendary title, you will travel to the Middle Ages and face a strategic battle for supremacy against the civilizations of Asia, Europe, and the Middle East.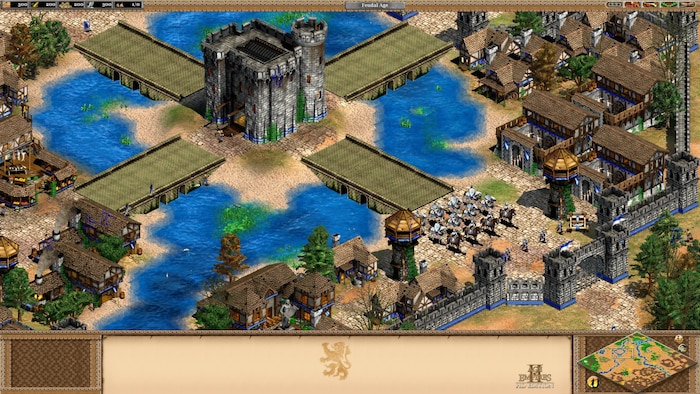 Manage one of thirty-five civilizations in the most addictive strategy game ever. Collect resources, expand your empire, and advance to the next era to outrun your enemies. Build an unbeatable army and go through a series of thrilling campaigns to uncover 1,000 years of human history in one game. Age of Empires II is a must-have for every fan of historical games!
Key features
Play a classic strategy game set in the Middle Ages
Lead one of 35 civilizations and manage its development
Collect resources and develop your settlement
Play solo or in multiplayer
Crusader Kings 2
| | |
| --- | --- |
| Release: | 2012-02-14 |
| Genre: | RPG |
| Developer: | Paradox Development Studio |
Welcome to 11th-century Europe. You are one of the many ruling lords on the medieval map, and your task is to successfully take care of the fate of the entire dynasty in times of greatest conflicts. If you are ready, you will have a lot of fun in this spin-off of the famous Europa Universalis!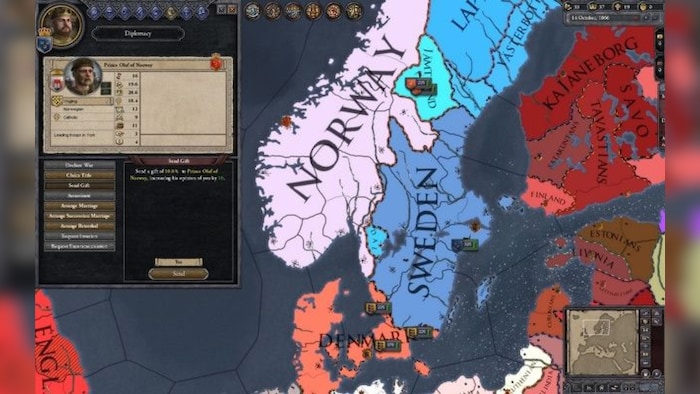 Play as a mighty ruler desiring to dominate the map of Europe. It is a strategy game unlike any other, as its key feature is to keep the dynasty in a steady position during the many years of its rule. Don't trust the Pope? Or maybe you want to ally yourself with the craziest king in your area? Do what you want and discover the most unexpected outcomes of your strategy!
Key features
Play the second part of the classic Europa Universalis spin-off
Guide the fate of an entire dynasty over the years
Fight your enemies or forge alliances
Use the spy to discover the traitors of the kingdom
Play solo or in multiplayer
Dynasty Warriors 9
| | |
| --- | --- |
| Release: | 2018-02-13 |
| Genre: | action |
| Developer: | Omega Force |
It is an action game with hack and slash elements, where you will move to China at the turn of the 2nd and 3rd centuries. Enter the open world of the Chinese civil war and lose yourself in the madness of the battlefield!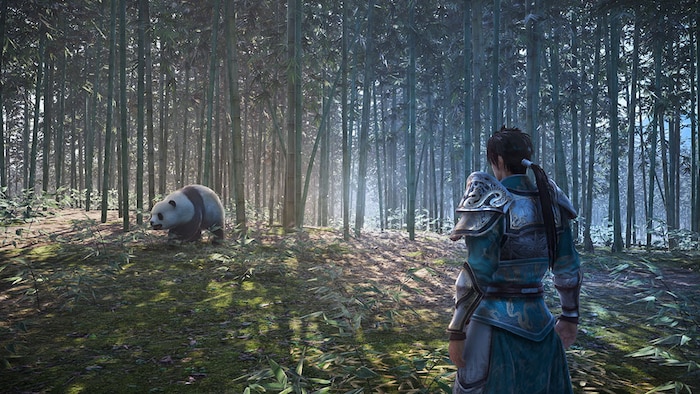 Choose one of the 90 playable heroes, plan the placement of units and make an attack strategy. Join massive fights on the battlefield and use your skills to gain more and more experience and eliminate as many enemies as possible. This title is an atmospheric action game with tactical elements where you can go crazy in combat using the powers of your favorite heroes.
Key features
Play the ninth installment in the action game series from Omega Force
Pick one of the 90 heroes and discover his skills
Plan your attack strategy to ensure victory on the battlefield
Fight in battles with hordes of enemies
Ghost of Tsushima
| | |
| --- | --- |
| Release: | 2020-07-17 |
| Genre: | Action-adventure |
| Developer: | Sucker Punch Productions |
It is like Assassin's Creed but set in 13th-century Japan. Have fun in the engaging title, where you will abandon the samurai code for revenge against the cruel Mongols.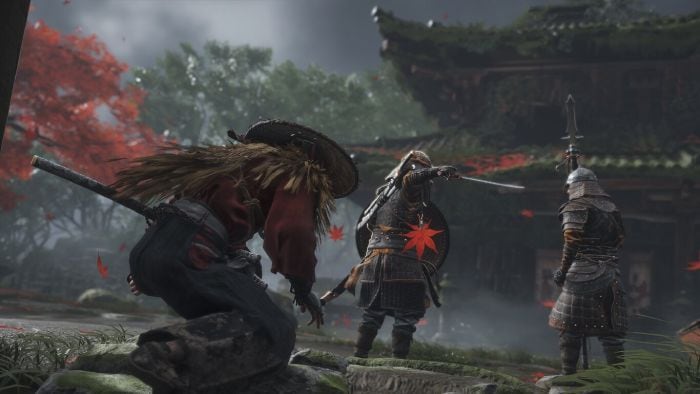 When a Mongol invasion massacres your island and its inhabitants, revenge becomes your only meaning in life. Become a Ghost – an invisible fighter that eliminates enemies by surprise. Explore the island's open world, discover its secrets and gain experience. Fight with historically accurate weapons and sneak to achieve your goal. This title is a priceless gem for fans of historical stealth games.
Key features
Travel to 13th-century Japan
Explore the island and learn its story
Sneak to eliminate enemies by surprise
Fight with mighty weapons and develop your skills
Call of Duty: World at War
| | |
| --- | --- |
| Release: | 2008-11-18 |
| Genre: | Action & Shooter |
| Developer: | Treyarch |
The jungle hides many secrets and dangers. And in this part of Call of Duty, the Japanese soldiers will be the gravest of them all. Travel back to WWII on the Eastern Front and discover the horrors of war like never before.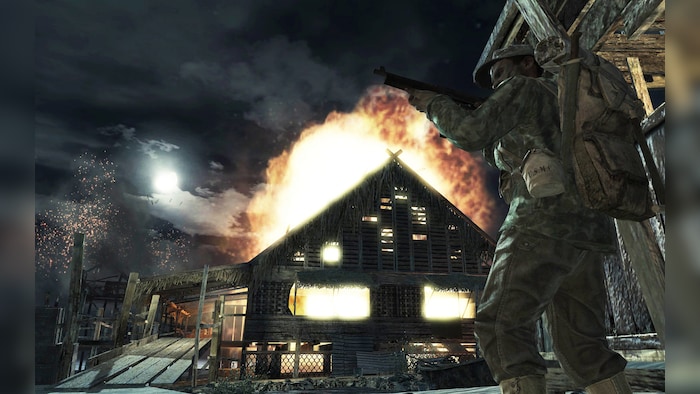 Complete a series of campaigns where you will play as an American soldier in Okinawa. Take part in the siege of Berlin and play as the fearless defender of Stalingrad. This title is a first-person shooter where you will experience the brutal atmosphere of World War II and try out new combat methods and an arsenal of weapons. The slightest mistake can cost you your life!
Key features
Play as a soldier during the Second World War
Fight in Berlin, Stalingrad, and Okinawa
Try new, more brutal methods of combat
Play solo or in multiplayer
A Plague Tale: Innocence
| | |
| --- | --- |
| Release: | 2019-05-14 |
| Genre: | Adventure |
| Developer: | Asobo Studio |
The Black Death is one of the darkest periods in Europe's history, and you can find it out in this game. Play as orphaned siblings desperately fleeing the Inquisition and the merciless plague.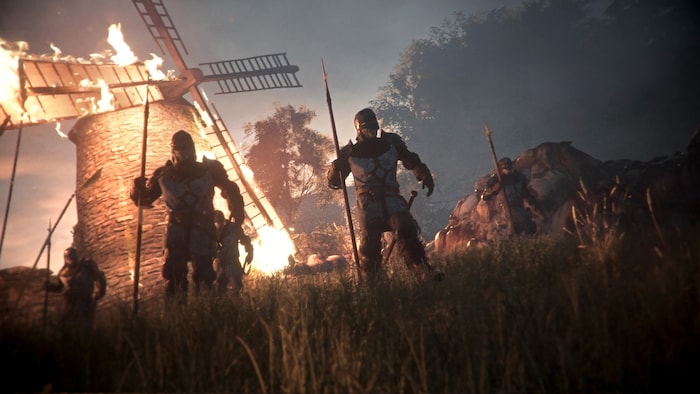 Play as Hugo and Amicia to get right in the middle of a brutal story about omnipresent death. Your only task is to survive and use all your skills to escape the hands of chasers and rats. Sneak, explore, upgrade your equipment and discover the mystery of Hugo's disease. It is a gripping tale about survival, fleeing, despair, and complex sibling relationships set in 14th-century France. Perfect for historical game enthusiasts.
Key features
Play as lonely siblings in the times of the Black Death
Explore, sneak and collect the equipment
Run away from your enemies or eliminate them by surprise
Get carried away by a gloomy story of despair
Kingdom Come: Deliverance
| | |
| --- | --- |
| Release: | 2018-02-13 |
| Genre: | Adventure |
| Developer: | Warhorse Studios |
It is an action role-playing game set in 15th-century Central Europe. The title is a fantastic recommendation for all players fascinated by the Hussite Wars and fans of games like The Witcher or Skyrim.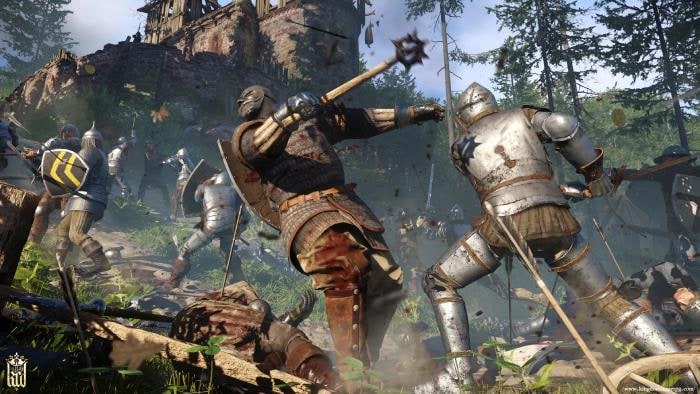 Play as the poor son of a blacksmith who lives a peaceful life in Skalitz. When your village is completely destroyed, all you have to do is go on a journey. Explore the open world of medieval realities and get involved in the political situation of your country. Develop your character, make challenging decisions and fight in highly complex battles that can kill you in one second. This title is an epic adventure of change and courage that will challenge even fans of video games like Dark Souls.
Key features
Play an action game set in Europe in the 15th century
Explore a beautiful open world and discover its secrets
Get carried away by the political intrigue and take revenge on your tormentors
Make decisions and see their consequences
Ryse: Son of Rome
| | |
| --- | --- |
| Release: | 2014-10-10 |
| Genre: | Adventure |
| Developer: | Crytek |
If you love Ancient Rome, you will definitely enjoy this title. Ryse: Son of Rome is a spectacular action game where you can completely indulge in brutal battles on a historic battlefield.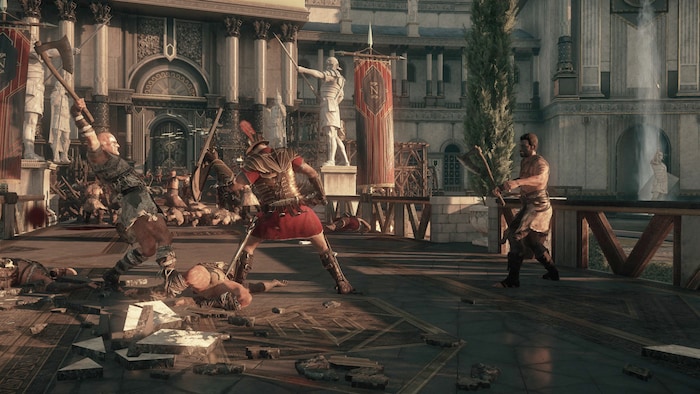 Play as Marius Titus, a man seeking revenge for the death of his entire family. In search of an answer, the hero joins the army on a journey to Britain. Command your troops and fight your way through hordes of enemies! The combat in this title is deadly dynamic and satisfying, and the audiovisual setting delights. The story covers the hero's entire life. But in addition to the main plot, you can also engage in side activities, like fighting your friends in Colosseum.
Key features
Play an action game set in the time of Ancient Rome
Manage Marius Titus' actions and travel to Britain
Fight in spectacular battles and show no mercy
Discover new story chapters in the hero's life
Play solo or have fun in multiplayer
History-based video games are the most valuable treasure for many players who, for obvious reasons, cannot witness past events. They provide a simple opportunity to relive monumentally significant events, change their course and reshape the whole history. No genre would put so much power and satisfaction in the hands of the player. And would teach, solidify knowledge and entertain at the same time! Well, maybe 4X strategy games in space, but that's another story.