The role-playing genre is among the most complex, offering enormous open worlds, many side missions, and unique characters to meet. Unsurprisingly, such a playthrough can take some time.
Games like Fallout 4, Skyrim, The Legend of Zelda: Breath of the Wild, and Elden Ring deliver deep immersion and a memorable experience.
But this list includes one more – The Witcher 3: Wild Hunt – a real RPG star in terms of remarkably crafted plot, realistic characters, breathtaking world, and logical combat system. It's easy to guess such a rich bundle may take some effort. So how long is Witcher 3?
A Vast Open World to Explore
Before playing The Witcher 3, you must know it is truly colossal. Secrets, quests, dialogue options, enemies, and hidden locations are absolutely everywhere. And since it's all scattered across a massive open world, you decide where to go and how to get through the game.
Another vital information is the difficulty level available in the settings options. You can choose from four: Easy, Normal, Hard, and Very Hard. As you've probably guessed by now, they significantly impact how long the entire game will take.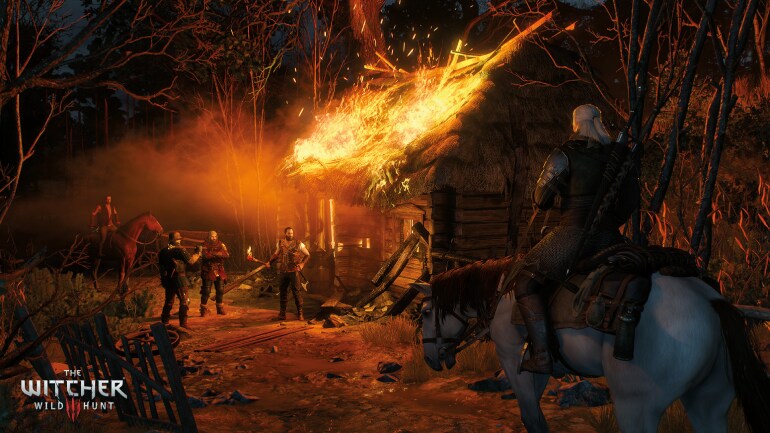 Main Story Hours: Following Geralt's Journey
The entire The Witcher 3 plot consists of all main tasks and a few side quests. So everything depends on how much you want to immerse in this incredible journey. But overall, experiencing Geralt's entire adventure takes around 50h at a standard difficulty level. When rushed, this campaign can reach 30 and about 80 with a leisure approach.
Side Quests and Additional Content: Hours upon Hours of Adventure
It's clear that when playing The Witcher 3 for the first or even the hundredth time, you might want to discover more than just the main plot. And that's the best way to play the game! This open world provides a massive number of side missions and extra content – especially in the Game of the Year Edition, which, in addition to the base game and two significant expansions, includes 16 free DLCs.
Even just playing the main plot in this edition, you can extend the gameplay length to around 55 pleasant hours. So imagine that the standard version of the title alone, including uncovering all the secrets, completing side tasks, and traveling to distant locations takes 100h at a normal difficulty level! Rushing it, you can achieve a result of about 60h, and with the leisure approach, even 300 gameplay hours. Impressive! But there are still ways to reach deeper immersion.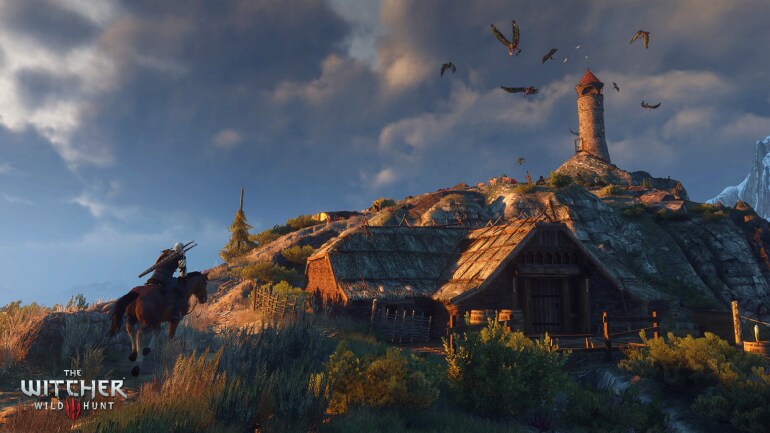 Exploring the Witcher World: Hours to Fully Immerse
If you have completionist ambitions, prepare for something out of this world. Getting the platinum in The Witcher 3 is challenging but still doable. To complete the main storyline, beat the game on the hardest difficulty level, collect Gwent cards, and defeat your opponents using particular strategies. Luckily, expansions are optional for accomplishing this ultimate goal. The average completionist playthrough is around 180 hours, rushed 116, and leisure is up to 470 or more.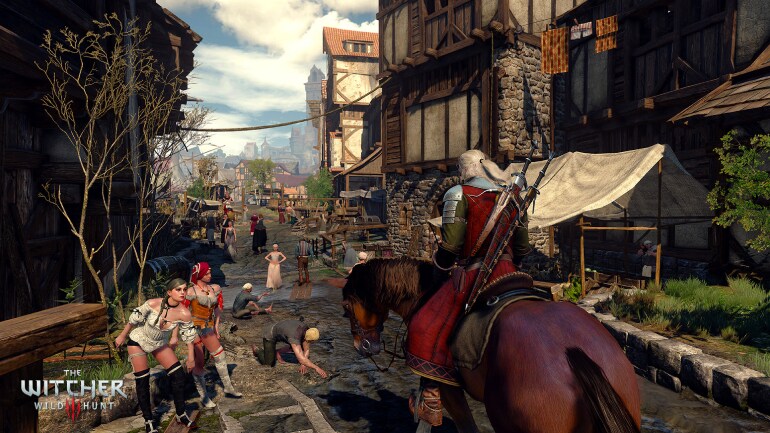 Mods and DLCs
The Witcher 3 received two outstanding expansions, significantly extending the game. They perfectly complement the entire plot, deliver many exciting experiences, and, most importantly – are full of alternative moral choices.
The Hearts of Stone DLC campaign provides an average of 10 extra hours – but it can take approximately five more or less, depending on whether you rush or choose the leisure approach.
The Blood and Wine expansion is significantly longer, requiring 20 to 35h to complete. Also, consider adding mods that can make some aspects of the RPG experience easier or, on the contrary, more complicated. Such choice can also affect the fun span in this fascinating world of Slavic tales.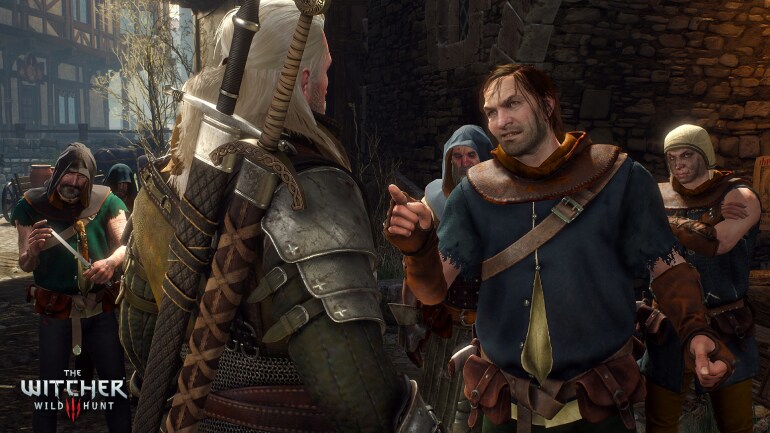 Player Choices and Their Impact on Duration
Wild Hunt is an exceptionally complex title, full of unexpected encounters and engaging dialogue lines. So remember that all your choices impact the game length. Some quests may require an additional journey or the completion of further tasks – but the player's decisions make them shorter or longer. And that's why this video game delivers such high replayability – it would be a shame not to see another story outcome, right?
Conclusion
The Witcher 3: Wild Hunt gameplay is incredibly immersive, so before starting it, you must be aware of one thing – such an extensive campaign needs some effort. Whether you choose the leisure or rushed approach, it will take at least 150h to complete this game with all DLCs and expansions at 100%.
A pretty impressive piece of fun! But The Witcher III is definitely worth it as one of the best RPG recommendations ever made.