FIFA 23 serves as the continuation of the popular football video game series and just like its predecessors, it features an online mode called FIFA Ultimate Team or FUT for short. In this mode, you will be able to manage your own football club and compete against squads made by other players.
FUT revolves around FUT Coins – a virtual currency that can be used primarily to get new players for your team, as well as a range of useful extras, including contract cards that increase the number of matches a player can play in your team, healing items that can be used to bring your players back to shape, and even vanity items that will allow you to customize various aspects of your team's appearance.
FUT Coins are incredibly important to progress in the FUT mode, so it's only natural for people to look for ways how to get more of them to secure their position in a competitive online environment. If you want to learn about some of the best possible methods to make more FUT Coins, take a look at our tips and tricks down below.
Don't miss out on the chance to get FIFA FUT!
Just Play the Game
The most obvious way to obtain more FUT Coins is just simply to play and enjoy the game. Each time you finish a match in the FUT mode you'll be awarded some FUT Coins based on your performance during the game. The better you play, the more coins you will get. The game rewards fair play and achievements such as goals scored and ball possession, so try to do your best and you'll be swimming in coins in no time.
There are also abundant rewards to claim if you participate in certain daily and weekly activities – make sure to complete all the objectives and events regularly or you will miss out on a lot of extra coins.
If you enjoy playing FIFA, then simply play the game – the coins will start to pile up on their own and before you know it, you'll get enough to buy a new pack or to get a new player directly from the market.
Buy FIFA Points
Another obvious way to make FUT Coins is to buy FIFA Points for real money. Although you can't buy coins with points, you can use the points to buy packs and then sell the acquired cards for coins on the market. It's a very simple way to get coins and is only limited by the thickness of your wallet. There are other ways to make coins, though, and most of them don't require spending money. On the other hand, they require some patience and game knowledge, and as we all know, time is money. If you don't have too much time to play or you don't want to spend time playing the market, getting FIFA Points is a quick and sure way to instantly boost your progress.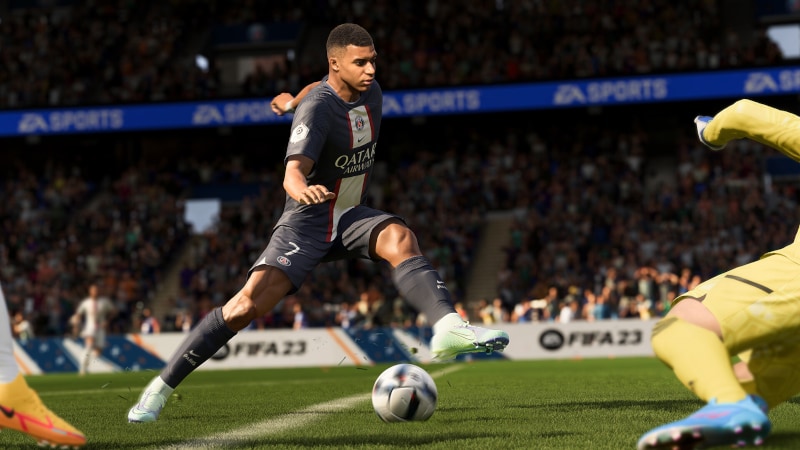 Buy Packs if You Are Feeling Lucky…
In FIFA Ultimate Team you can spend your coins to either buy cards directly from other players on the market or purchase packs that contain a set of random cards. The cards are entirely random and you are not guaranteed to get your money's worth from them – it's even safe to assume that opening packs will make you lose coins. With that being said, you may get lucky and get a card that's worth hundreds of thousands of coins from a single pack. This makes gambling for packs a very risky but also potentially very rewarding way of making coins. In the long run, however, you should remember that the casino always wins. You may get lucky once or twice but it doesn't mean that it will be like that every time. Gamble responsibly and know when to quit.
… Or when You Actually Get Lucky with a Preview Pack Option…
Every 24 hours you get an option to preview the contents of a standard pack before you buy it. This alone makes it worth it to at least log into the game every day and check what's in the store for you. You can basically open a pack that's worth 7500 coins every day, take a look inside, and decide if it's worth it to buy it or not. The contents are the same as if it was a normal pack opening, which means that you can occasionally find a super expensive card inside.
… Or when You Want to Try the Bronze Pack Method
It may sound weird but buying bronze packs is actually profitable. Just buy the bronze packs and sell the contents on the market. Repeat until rich.
You won't make a quick fortune out of it, as it may take hours to find a buyer for your players, especially if you don't undercut the competitors, but it can still be a cool and simple way to get some extra coins on the side if you have some space to spare in your transfer queue.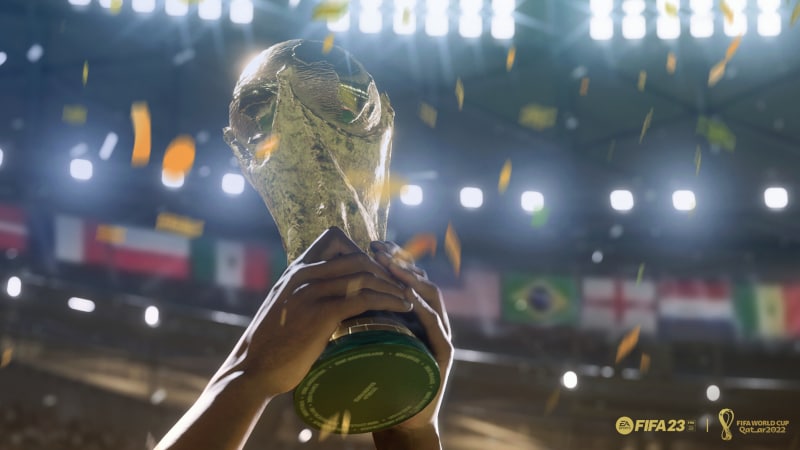 Sell Unnecessary Cards
As you progress through the FUT mode you will naturally get more cards and players than you really need. Decide which players and cards are of no use to your team and just get rid of them by selling them on the market – other players will gladly buy your stuff. Maybe you'll even find out that some of your cards that collected dust in your stash up until now are worth more than you initially thought.
Learn the Real Value of a Card
Before you start selling the cards, though, it would be a smart idea to find out how much the card you're about to sell is really worth. You may be tempted to just perform a quick search to see how much a particular card is currently being sold for on the market and you'll most likely assume that your own card is worth the same. While it's usually true, it's not always the case, because the basic search doesn't take into account things such as player chemistry styles or alternate positions – and all of these may affect the card's final price.
Take your time and perform more advanced searches. Take all that additional stuff into account and look for similar cards to compare prices and get a better idea of the card's real value. Sometimes the difference won't be noticeable, but other times you may get a few hundred extra coins. Keep an eye on Shadow and Hunter chemistry styles in particular, and make sure to check the price of alternate positions, if the player has any.
Follow Squad Building Challenges (SBC) Updates
FIFA 23 features Squad Building Challenges – special missions that require players to build a team that meets specific conditions, such as having only gold German players, having a specific number of players from the same club, or having a certain minimum number of chemistry points. To complete a challenge, you will need to submit your team which means you will lose the submitted cards, but you'll get some rewards in exchange. To make the most out of SBC it's worth it to follow online guides – you can easily find the cheapest solutions for each SBC. But that's not important right now, because SBC rewards are untradeable – you can't sell SBC cards for coins.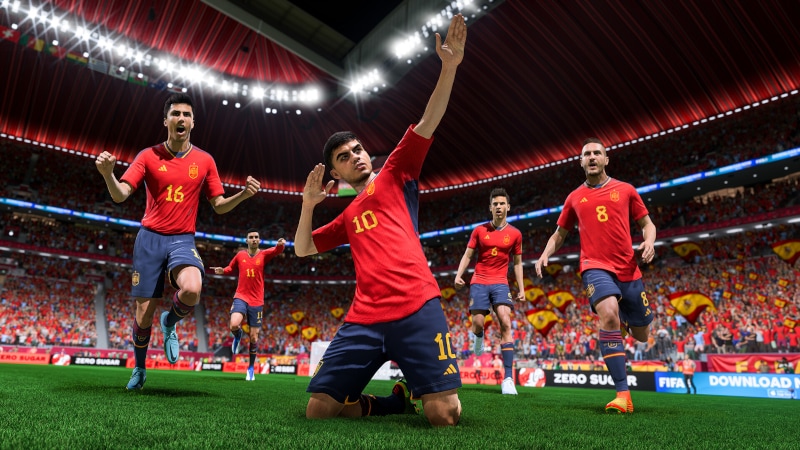 There is a way to make some coins on SBCs, though. Because each SBC requires players to build a team that must follow specific rules, it sometimes makes the cheaper cards temporarily more expensive, because players may need them to complete the challenge, which drives the demand and boosts the price. Keep an eye on the new SBCs as they're released and check online squad building guides to learn which cards will be in higher demand – buy them as soon as possible, wait until their price increases, and resell them for profit. Don't wait too long, though – once the SBC ends, the demand will most likely return to its original value.
Observe Price Fluctuations
To make the most out of selling a card it may be worth it to take a look at its recent price history. The price can change from day to day, but most importantly, it often changes during the same day. Take a look at some price history graphs on third-party websites to get an idea of the card's price fluctuations. Just because the card is worth 1000 coins right now doesn't mean it will stay at it throughout the day. If you're willing to wait just a few hours, maybe it will be worth 1200, which is a significant difference.
Sniping the Best Offers
Whenever there's a market implemented in a game, there's a way to make extra profit by sniping valuables to resell them later at a better price. People often underprice their cards – they're willing to sacrifice some coins in order to finalize the transaction faster and that's where you come in.
Use market filters to find underpriced cards and snipe them before anyone else. Sometimes you'll even find mispriced cards – remember what we said earlier about chemistry styles and alternate positions? You may sometimes accidentally get yourself a card with the correct chemistry style or a more desired position, which means even more profit for you.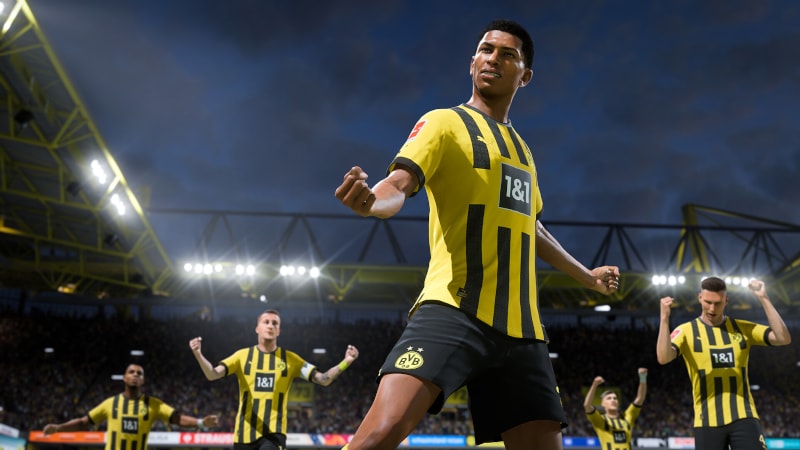 An important tip here: you want to constantly refresh the results but they won't refresh unless you change something in the market filters with every search. You can bypass this by simply setting the max. price to 15.000.000 and with each refresh decrease it by some amount. This will force the results to refresh every time you perform a search.
Start Using the Official Web App
Apparently, not everyone is aware that FIFA has a web app and even a dedicated mobile app. You can use them to access the market without the need to log into the game. Although this option won't give you more coins on its own, you can use the app to play the market and snipe for the best deals wherever you are.