As the old saying goes: "Old habits die hard". For many gamers, such a habit is playing with the keyboard/mouse combo. Most of us started our adventure with gaming on PCs so it's only natural that we would grow used to hitting keys on the keyboard and clicking the mouse buttons to play.
Some would say that the keyboard and mouse controls are vastly superior to the controller, offering far wider customization options and fluidity of motion. According to them, it is far easier and more comfortable to map the keys and mouse buttons rather than wiggle with often very rigid control schemes of the controllers, offering little to no button configuration options.
The problem is that some of the best games nowadays are console exclusives – last years' God of War, Red Dead Redemption 2 or Marvel's Spider-Man to name only a few. Even if someone has given in and purchased a PlayStation 4, the habit of using mouse and keyboard remains, and unlearning it might kill all the joy of playing the game. If only you could use the keyboard+mouse combo with a console…
But wait, of course, you can! You can connect the mouse and keyboard to your PS4 and use it instead of the Dual Shock 4 controller. In this article, you will find out how to do it, and what equipment will work best with your console.
Connecting the keyboard and mouse using Bluetooth
There are several methods of hooking up your PlayStation 4 with a keyboard and mouse control scheme. First of them is simply using the Bluetooth to connect a wireless keyboard and mouse to the PS4 system. Here, you'll find out how to do it.
First of all, make sure that you're in possession of a wireless keyboard and mouse. Without them following the rest of this guide will be pointless. Once you've acquired them, you will want to boot your PlayStation 4 console. When that's done, sign-in to your PlayStation account. Using the controller, move to the Settings of your console. From there, choose the "Devices" tab and hit the "X" button. The first position on the list that will appear will be "Bluetooth Devices". Select it and hit "X" again.
If the devices, i.e. the keyboard and mouse, were made "discoverable" before turning on the PlayStation 4 system, you'll be able to see them now. If not, follow the instruction manual of your devices to make them visible to the PS4. Once that's done, scroll down the list of devices and select the ones you want to use. If asked for a code you don't know, simply enter "0000". After that, you're ready to go. You can change the settings of your wireless devices, such as right or left-handed mouse, different language for the keyboard, etc.
Connecting a wired keyboard and mouse to the PlayStation 4 system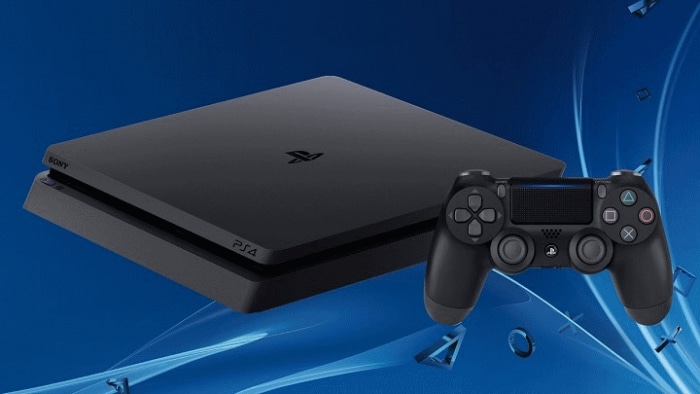 If you don't have a wireless mouse or keyboard, you needn't worry. PlayStation 4 system allows you to use their wired counterparts, however, hooking them up is a little bit trickier than in case of the wireless devices. Don't give up, though, that's why you're here for right. So, let's take a look at how to make your wired keyboard and mouse work with your PS4 system.
The main difficulty of using a wired keyboard and mouse is that not every one of them will cooperate with the PlayStation 4 system. Later we will talk about how to make your games work flawlessly with any keyboard and mouse and which ones are the best, but for now, let us focus on the basics – hooking up the wired devices to the PS4. The process itself is simple. All you have to do is to grab your wired keyboard and mouse and plug them into one of the available USB ports. If your devices are recognized by the system, a keyboard and mouse icon will flash on the screen and you will be good to go. However, if the PS4 doesn't recognize the external devices you're trying to connect, there is, unfortunately, very little you can do about it. The PlayStation 4 system simply does not support the brand of your peripherals, nor does it allow installing mouse/keyboard drivers. Later on we will talk about which keyboards and mouse brands are supported but for now, let's focus on…
Playing the PlayStation 4 games with keyboard and mouse
When plugged in, keyboard and mouse function marvelously as the PlayStation 4 controllers. Thanks to them, browsing the web, typing in chats, or looking up videos on YouTube was never easier. But let's be honest, web-browsing is the last thing that we would use the PS4 for. What we want to do most is play games using freshly hooked up peripherals. And here's where things get a little dicey. Many games support keyboard and mouse combination directly connected to the PS4. These include popular titles such as Final Fantasy XIV, Fortnite and War Thunder. However, not all of them will respond to keyboard and mouse control scheme. This problem can be bypassed by using an adapter, or converter.
Converters and adapters, such as Xim4 and MayFlash Max Shooter work on a plug and play basis. All you have to do is connect the adapter to your PlayStation 4 system and the peripheral you want to use to the adapter. You will be able to bypass any restrictions and use the keyboard and mouse almost in any game. The catch, however, is that it is a roundabout way, and like many of those, is highly risky. Some developers treat using keyboard and combo in their online games as an unfair advantage over those stuck with controllers. Using an adapter might seem tempting, but you would do well to consider if playing the game the way you want to is worth getting permabanned.
Necessary hardware
To make sure that you receive the best gaming experience possible, below we present a selection of keyboards and mice compatible with PS4 as well as keyboard adapters.
IOGEAR KeyMander Wireless Keyboard and Mouse Adapter Bundle
Producer: IOGEAR
Wireless: Yes
PlayStation 4 support: Yes
IOGEAR's bundle offers not only a great quality wireless keyboard and mouse, which can be connected to your PS4 console.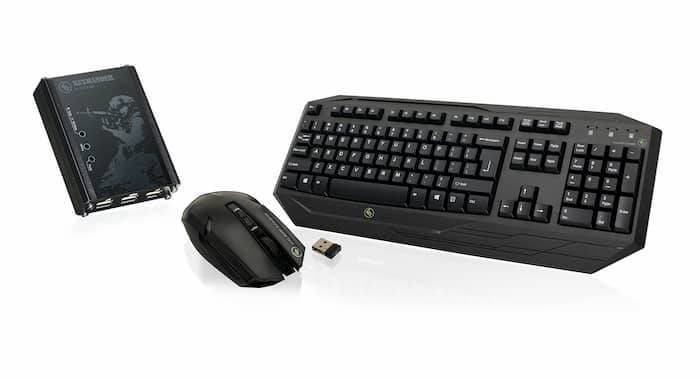 The included KeyMander adapter allows connection of any wired keyboard and mouse to use with the PlayStation 4 system. Thanks to this adapter you no longer have to worry about the console recognizing your peripherals, or games not supporting keyboard/mouse controls.
REYTID PS4 / Slim / Pro 2.4G Mini Wireless Keyboard ChatPad
Producer: REYTID
Wireless: Yes
PlayStation 4 support: Yes
This easy to use keyboard attachment is perfect for those who like spending hours in online matches, chatting with their friends.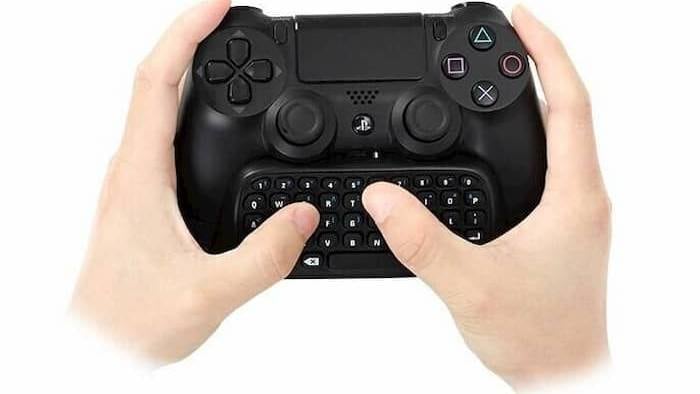 Now, the clunky input system of the PlayStation 4 will no longer be a problem. REYTID's wireless keyboard is easy to use, and thanks to the plug-and-play feature, no installation is required.
Logitech M510 Wireless Computer Mouse
Producer: Logitech
Wireless: Yes
PlayStation 4 support: Yes
Don't let the name of this wireless mouse fool you – Logitech M510 might've been designed for computer use but it can perfectly serve in combination with keyboard for a PlayStation 4.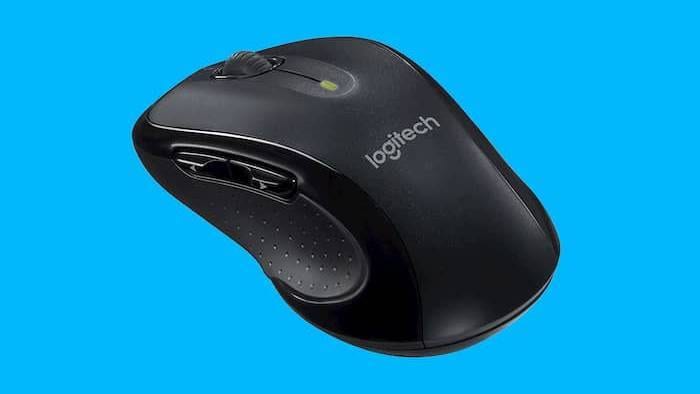 It's a perfectly designed mouse, with an ergonomic shape that will work well for both right and lefthanded users. Rubber grips on the sides prevent slipping and convenient controls and programmable buttons make it a perfect companion of any online gamer.
MayFlash Max Shooter ONE Mouse/Keyboard Converter
Producer: MayFlash
Wireless: No
PlayStation 4 support: Yes
MayFlash Max Shooter One is a perfect solution for those who require reliability and adaptability. Thanks to this adapter you will be able to play any game using any configuration of keyboard and mouse.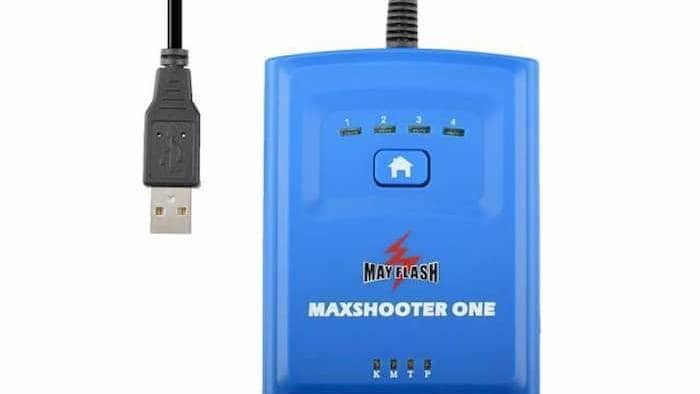 The adapter's features include 11 programmable profiles, which allow applying similar controls to different games, 9 sensitivity settings, useful for FPS games and free assignment of PS4 controller buttons to keyboard and mouse. It operates simply on plug'n'play basis and requires no initial configuration thanks to the optimized default setting.